Did you forget the root password to your system? If so, worry not! This article will show you how to reset the root password in Kali Linux.
Kali Linux is the number one security operating system of today, and this is the operating system that the programming world prefers to use to perform penetration testing, or pen-testing. Pen-testing is a methodology where people check their own systems and their own architectures to find vulnerabilities. It is a Debian-based system and widely considered one of the best options for hackers. Kali Linux was developed by offensive security as a rewrite of Backtrack, a Linux distribution that focuses on security. Kali Linux is a distribution that offers many hacking and penetration tools that are up-to-date and software by default and is widely recognized by different Windows users.
Kali Linux requires a minimum storage space of 20 GB to install and begin working. Kali Linux is a heavyweight OS and needs 1GB of RAM. This OS uses a variety of tools that require graphical hardware acceleration using the latest GPUs.
How to Reset the Root Password
Say you come to the login screen of Kali Linux and you have forgotten your password. If you enter the wrong password, it is going to say that the password is incorrect and to try again. At this point, you should simply restart Kali Linux.
The next sections provide instructions you can follow to reset your password in Kali Linux.
Boot into GRUB Menu
Once you get to the menu after reboot, be sure to hit the up or down arrow keys to cancel timeout to prevent the system from going into default mode.
Edit the GRUB Menu
Highlight 'Advanced options for Kali GNU/Linux.'
Press the E key.
Look out for the line that starts with "Linux."
In the Linux section, replace 'o' in the 'ro_single' with 'w' to make it 'rw_single' in the Linux line.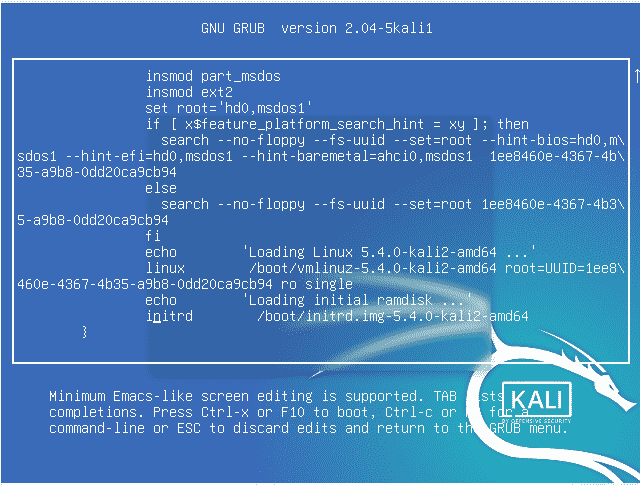 At the end of this line, hit the space key on the keyboard and type 'init=/bin/bash.'
Press fn+f10 on the keyboard.
Change the Password
Enter the emulator command given below to change the existing password:

Now, type your new password next to the 'New Password' option and hit the Enter key.
Retype your new password, after which you will see a message saying 'password updated successfully.'
You have now reset your password successfully by following the previous steps.
Now, select the Kali/Linux option and hit the Enter key.
Provide your username, i.e., the root username, and your new password.
Click the sign-in button, and you will see that the system is now functioning properly for the root user.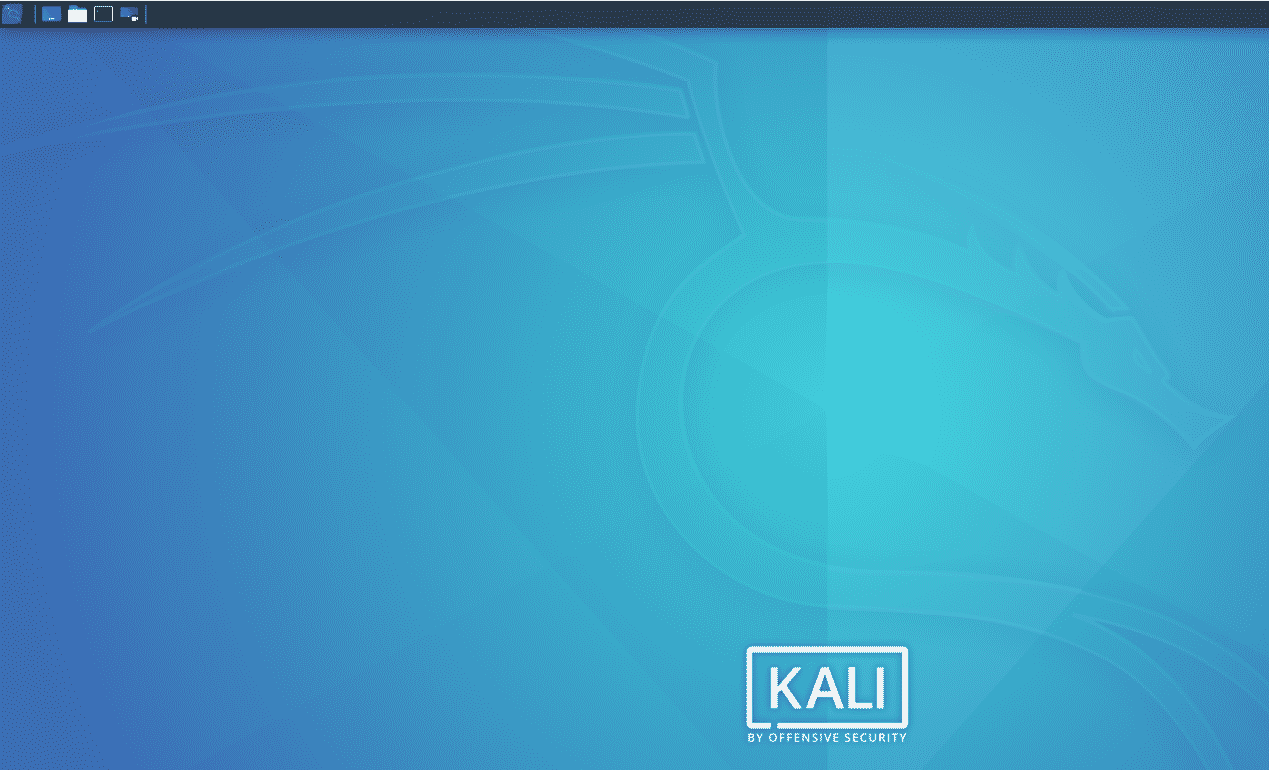 Conclusion
After reading this article, forgetting the password of Kali Linux should no longer be an issue for you. You can simply reset your password by following the simple steps listed above. I hope this article has helped you in solving this issue.