The Linux distros list is very long as there are multiple types of Linux distros that work to satisfy every beginner and advanced level user's requirements. However, Linux enthusiasts always get confused in choosing a particular Linux operating system for their requirements. If you are one of them, then don't worry; we cover complete information and side by side comparison of different Linux OS. We have provided complete information on MX Linux Vs. POP!_OS to help you choose one of these Linux distros according to your requirements.
MX Linux
MX Linux is specifically designed for mid-end hardware requirements, and it is based on Debian. This Linux operating system has Xfce as the default desktop environment. MX Linux consists of core antiX components with all additional tools which are developed by the MX community. If you have a low-end device, you can easily use MX Linux, but remember, it will look a little bit dull. Still, thanks to KDE by decreasing resources without compromising the looks of MX Linux.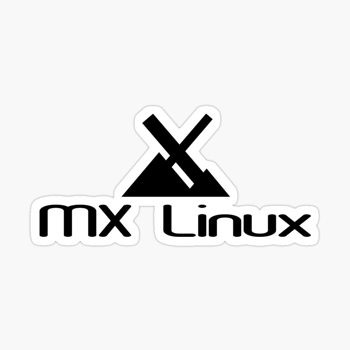 In MX Linux, you will get some graphical tools that offer convenience for performing multiple tasks while using the USB with appropriate portability. The support forum of this Linux distro is outstanding so that users can easily resolve the errors from their systems. It also supports different tools such as Firefox 82, VLC 3.0.11, Clementine 1.3.1, Thunderbird 68.12.0, LibreOffice 6.1.5 (x64), LuckyBackup 0.5.0-3 (Xfce) and so on.
Features of MX Linux
As we have mentioned earlier, MX Linux provides multiple features, so here is the list of the top features of this Linux distro:
It has good hardware recognition with automatic configuration.
It has upgraded MX tools.
You will get regular updates on important apps.
MX Tweak provides a multiple tab system for both Fluxbox and KDE versions.
MX Linux has localization for various MX apps in multi-languages.
MX Linux gives a good and friendly forum for supporting users.
Pop!_OS
Pop!_OS is one of Ubuntu's best Linux operating systems and works as an open-source Linux distro. This Linux OS has a custom GNOME desktop by default, and American Linux computer manufacturer System76 created it.
Pop!_ OS's latest version, i.e., 20.04, is based on the newest version of Ubuntu 20.04 LTS. Hence, this Linux distro offers solid and stable software support by fixing all of the previous versions' bugs.  The latest version of Pop!_OS includes new library support for the repository management by which you can easily change the default system repository mirrors and reset mirrors to default.
Features of Pop!_OS
So here is the list of the features offered by the latest version of Pop!_OS:
Pop!_OS has an automatic Window Tiling.
You can easily use the latest option of the new application launcher.
Pop!_OS has a stacking feature and enhanced hybrid graphics support.
Pop!_Shop now offers flatpack support.
Pop!_OS has GNOME 3.36 and Linux Kernel 5.8 support.
MX Linux Vs. POP!_OS: System Requirements
| Factors | MX Linux | Pop!_OS |
| --- | --- | --- |
| Best for | Mid- end Hardware | Mid- end Hardware |
| Minimum RAM requirements | 1GB Recommended | 2GB to  4GB Recommended |
| Minimum Processor Requirements | A modern i686 Intel or AMD processor | Dual-core 64bit recommended (no minimum requirements given out officially) |
MX Linux Vs. POP!_OS: Comparison Table
| Factors | MX Linux | Pop!_OS |
| --- | --- | --- |
| Created By | Community of MX | American Linux computer manufacturer System76. |
| Skills Required | Beginner to mid-level users | Beginners |
| Based On | Debian | Ubuntu LTS Release |
| Best For | It is best for general-purpose. | It is best for general-purpose. |
| Software Support | It has amazing software support. | Software support is not better than MX Linux. |
| Hardware Requirement | Mid- end Hardware | Mid- end Hardware |
| Stability | It is highly stable | It is highly stable |
| Release Cycles | It has a fixed schedule which is once a year. | It has a fixed schedule, which is once in 2 years. |
Conclusion
With that, we conclude the complete information upon the brief comparison between MX Linux and POP!_OS; we hope that our article can help you pick one of these Linux distributions according to your requirements.  To conclude, MX Linux is best when you start the Linux world journey and look for a portable USB distro. On the other side Pop!_OS is best for those who are looking for a Ubuntu-based operating system for gaming.