For most of us, our laptops are an everyday essential. Whether it's for work, school or just for entertainment use, it's important that our laptops have a full battery.
But what happens when the battery malfunctions and refuses to charge?  Most of us don't know how to fix the battery ourselves, so our immediate thought is to have the battery replaced. However, the battery is not always the problem, as most of the time it's actually the charging port that's damaged instead.  
Most of the time high-tech devices are designed in a way that they can only be charged using a charger.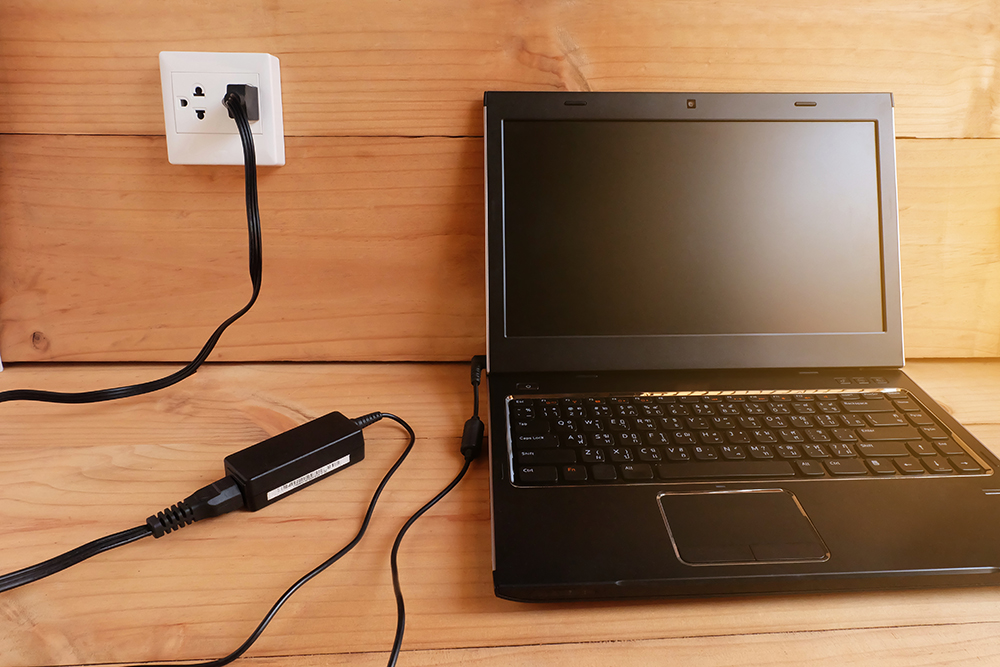 Luckily there are some handy and inexpensive ways in which we can manually charge your laptop. All it takes is a little technical knowledge and you'll be good to go. 
Reasons Why Laptop Batteries Malfunction 
Most battery-operated devices include a charging cycle. After extended use, the chemicals inside the battery begin to degrade, and a degraded battery will be unable to sustain charge. Apart from natural wear and tear, batteries can deteriorate if you: 
Operate your device at high temperatures 

Use your laptop for long periods of time

Continuously discharge the battery whilst your device is in use
If you're taking proper care of your laptop, but you're still experiencing issues with battery charging, then the problem may lie elsewhere.
As mentioned earlier, there may be a problem with the charging port, which means that the battery is unable to charge properly. 
Ways To Manually Charge Your Laptop Battery 
Before looking at the different ways in which your laptop battery can be charged manually, you need to make sure your device is capable. For example, most of the latest laptops will only work with their original chargers.
Similarly, if your laptop has a built-in battery, then it will be impossible to manually charge it. If this is the case, you may need to seek professional help or advice to solve your battery issues. 
Use A Universal Power Adapter
This is the most practical and straightforward way to charge your laptop's battery.
It's also a great adaptor to use when travelling to a country where the voltage system is different from your home country. Universal power adapters are also pretty cheap and are widely available online and in stores. 
It's worth remembering that universal power adapters are not a permanent solution for charging your laptop, and using one for an extended period can be risky.
Also, universal adapters only support some specific models, so make sure you use one that is compatible with your laptop. 
Use A USB-C Port 
All laptops have USB ports, but you cannot use them as charging ports as they usually function as power outputs not inputs.
As well as being used to transfer data between your laptop and another device, USB ports can be used to charge smaller devices – like your mobile phone or tablet. 
However, you can use a USB-C port and cable to charge your laptop. Just plug one end of the USB-C cord into an outlet and the other end into your laptop. USB-C cables will only work for laptops that have USB-C ports, and many older models don't have this. 
USB-C connectors are gaining popularity, so you will find this feature in most new laptops. Macbook Pro, Asus Chromebook Flip C302 and newer Dell models all feature USB-C ports. 
Use An External Battery Charger 
If you want a convenient and powerful way to charge your laptop manually, then we recommend an external battery charger. A key aspect of external battery chargers is that they are not directly plugged into the computer.
Instead, you have to remove the battery from your laptop and connect it to the external charger, which should be connected to an external outlet. Once the battery is fully charged, remove it from the charger and reinsert it into your laptop. 
Make sure you read the information carefully on your battery's protective plate as this will tell you what voltage and current the charger needs to be set to. Also, it's worth going for a charger that has LED indicators as well as auto protection against overheat, short circuit and current outage. 
External battery chargers are great for charging multiple batteries at once if you're travelling. 
Use A Solar Charging Kits 
Solar charging kits are becoming increasingly popular, and can be used without needing a power outlet.
It uses energy from the sun and converts it into electrical energy. These are great portable devices as they easily fold away, however, the solar charger is not compatible with laptops, so you have to charge the solar kit to its optimum before connecting your laptop. 
Quality solar chargers have the potential to charge a laptop 2-3 times in a single recharge. They're also great at protecting your device from high voltage damage. 
Use An AC Adapter 
If your laptop charger comes with an AC adapter connector, you may be able to use it to charge your battery. Just attach the adapter directly to the hookup. 
Get A Super Laptop Battery 
Super batteries are factory-made, and do not need AC/DC chargers to charge them.
To use one, you simply have to remove your current battery, and replace it with the super charger. One single charge will give your laptop backup power for 7 hours.
Do not use your original laptop charger to charge a super battery, as these will come with their own dedicated power cords. You can also charge your original battery with an external battery charger whilst using a super battery. 
How To Prolong Your Battery Life
To keep your battery in great working condition, there are a few things you can do to look after it. 
Use Optimum Charging Methods 
A lot of people think that they have to let their battery completely drain before they can charge it, but that can actually minimize the lifecycle of your battery and make it more susceptible to damage.
It's recommended that you operate your laptop between 40-60% charging status to get the most out of it. 
Regulate Heat 
Most of you know that overheating your laptop can reduce your battery life, and may even cause an electrical fire. Never overcharge your laptop battery – especially if you're using an older model.
If your laptop is overheating, make sure you:
Clean the internal fan

Make sure your laptop can get air wherever you place it down 

Apply thermal paste to processors 

Buy vacuum cooler pads to maintain the temperature of your laptop
Reduce Sunlight Exposure 
Laptops are not designed to withstand UV rays and direct heat. However, a lot of people use their laptops in outdoor cafe seating areas or parks.
If you can, never open or use your device in direct sunlight. Just a couple of hours of sunlight exposure can damage your laptop, even if you have a glare-free screen.