Chromebooks are one of the best affordable alternatives to general notebook laptops for study purposes. If you are looking for a dedicated PC for using Google apps and services, you should really have a Chromebook. The drive-based Chrome OS has a really fast loading time and long battery life, making it the best option for professional assignments in general. However, the hardware specs vary from brand to brand, so we see a slight variation in ports and storage options. This article is going to be about HDMI port availability in Chromebooks.
Let's start:
HDMI Ports in Chromebooks
Currently, so many brands manufacture Chromebooks with different hardware specifications. Major players are Samsung, Acer, Dell, HP, ASUS, and Google itself. Since chrome books are also meant for college scholars, an HDMI port can be useful while connecting to monitors. Although many Chromebooks with HDMI ports latest models from most brands are more inclined towards USB C ports only. The possible reason behind this might be the clogging of dust into ports. Too many ports in the device make it look dirty.

Most of the Chromebooks come with HDMI ports placed on the left side of the device.
Also, it should be noted that not all of the manufacturers provide HDMI ports with Chromebooks. But this should not affect your decision to buy a preferred model of Chromebook as you can still deal with the issue.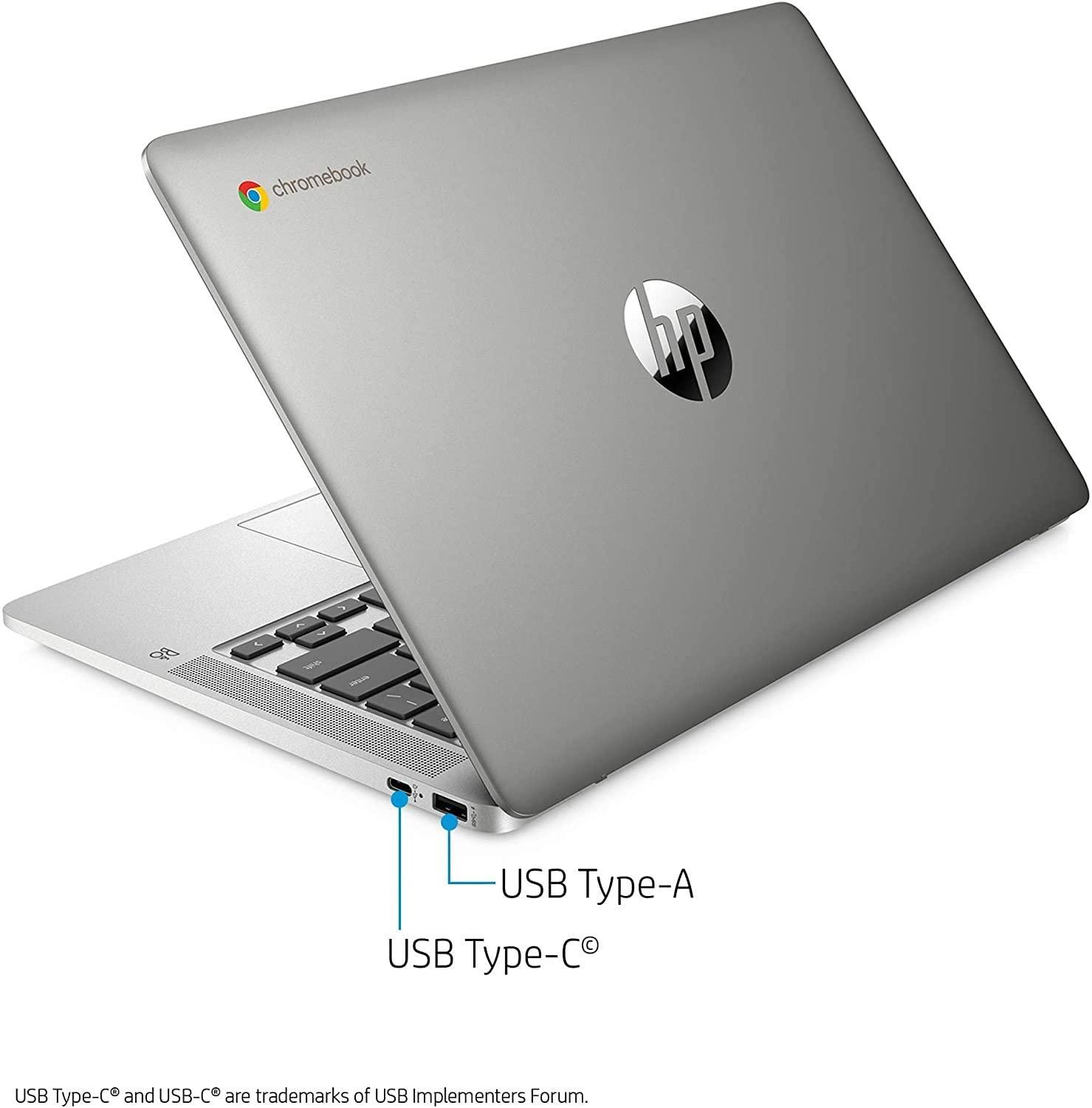 If you buy a Chromebook without an HDMI port or you already own one, you can use an adapter to connect your Chromebook with an external monitor. The only thing that bothers most users here is that you need to buy the adapter/connector on your own.
I am mentioning some USB C to HDMI connectors below. You can select any of them.
uni USB Type C to HDMI Cable [Thunderbolt 3 Compatible]
How To Connect Chromebook With Monitor Without HDMI Port?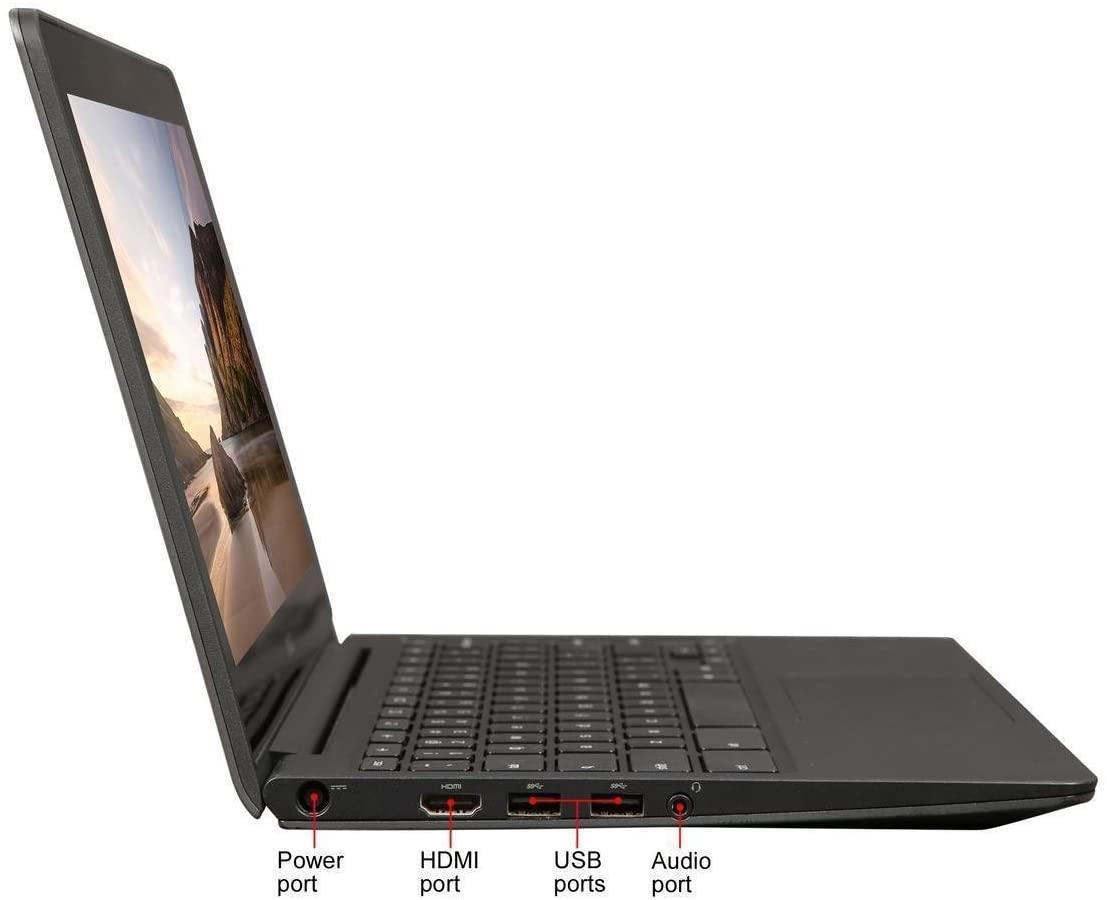 So your Chromebook doesn't have an HDMI port, and you want to connect to an external display. The first thing you need to do is closely examine the available ports on your Chromebook and the target display device. Your monitor should have at least one HDMI IN port, as most of them have it. I will suggest you use a Type C USB port as it ensures better picture quality. Here are steps you need to perform:-
Plugin one end of the adapter to your Chromebook and HDMI Port end on your target device.
Now, you have to display the Chromebook screen on the monitor. Click on the Clock icon given on the bottom right corner of your Chromebook.
A menu will be displayed where you have to click on the Settings option.
Navigate to the device heading and click on "Displays."
Click On Mirror's built-in display, and your Chromebook's display will be enabled for the connected monitor.
You can also set the display according to your preferences, such as changing display size, rotating under orientation settings from the same menu.
The steps mentioned above are also useful if the HDMI ports of your Chromebook are damaged or broken.
Should I Buy A Chromebook Without HDMI Ports?
Well, the answer is it totally depends upon you. The latest models from the bigger brands seem to avoid the ports, and most of them are coming with a USB C port only. If you don't want to buy an external adapter for HDMI or don't need an HDMI port, you can go with a Chromebook without an HDMI port. If you already have selected a Chromebook and don't have an HDMI port, you can get an adapter. That's not a big deal either.
The Conclusion
Chromebooks are the most affordable PC alternatives for college students. However, they lack many features, but you can still buy it if it fits your job. HDMI ports are an important aspect, but Chromebook without HDMI ports is also not a big issue as using an adapter is always an option. I hope you enjoyed reading this article.
Thanks.