Internet connection nowadays has become compulsory for almost everyone as everything now is digitalized so if you have some trouble in connecting your laptop with your Wi-fi then you can connect it with a cable called ethernet cable.
However, in the new laptops there is a possibility that you do not have an Ethernet port and also if your laptop is thin then it might be missing the Ethernet port as well. So, I have explained how you can connect a laptop with no Ethernet port with the internet using the ethernet cable.
Situations when using the Ethernet cable for internet is suitable
Before explaining how to connect Ethernet cable to a laptop with no ethernet port lets see what are the scenarios in which you can use the Ethernet cable:
Unable to connect your laptop to WiFi due to weak range of your router
Internet speed is quite slow when connected through WiFi
Make your internet connection more secure
Transfer rate of data is much faster with ethernet than WiFi
How can I connect a laptop with ethernet that has no ethernet port?
In the absence of the Ethernet port in your laptop, you can still connect it with Ethernet using the adapters. There are plenty of adapters available in the market that can connect Ethernet cable with your laptop, but it depends which type of port your laptop has. So, based on the ports there are two types of adaptors that can be used that are:
Ethernet adaptor for USB type C
Ethernet adaptor for USB type A
Ethernet adaptor for USB type C
If your laptop has only a type C USB port, then you have to buy an adapter that converts the ethernet port to USB type C port. Just plug your ethernet cable into the one end of the adapter and then plug the other end of the adapter to your USB type C port of the laptop. Now the question arises, which adapter is best for you so do not worry as I have researched for the best ethernet adaptors and shortlisted one which you can buy from here.
You just need to buy it and plug it in your laptop as no special drivers are needed to use this adapter and if you have an apple laptop then you can also use this adapter.
Ethernet adaptor for USB type A
If your laptop has a conventional USB type A port, then there are Ethernet adaptors for them as well. As mentioned earlier there are plenty of ethernet adaptors for USB type A ports in the market and for your ease I have shortlist the one ethernet to USB type A adapter that will be best for you which you can buy from here.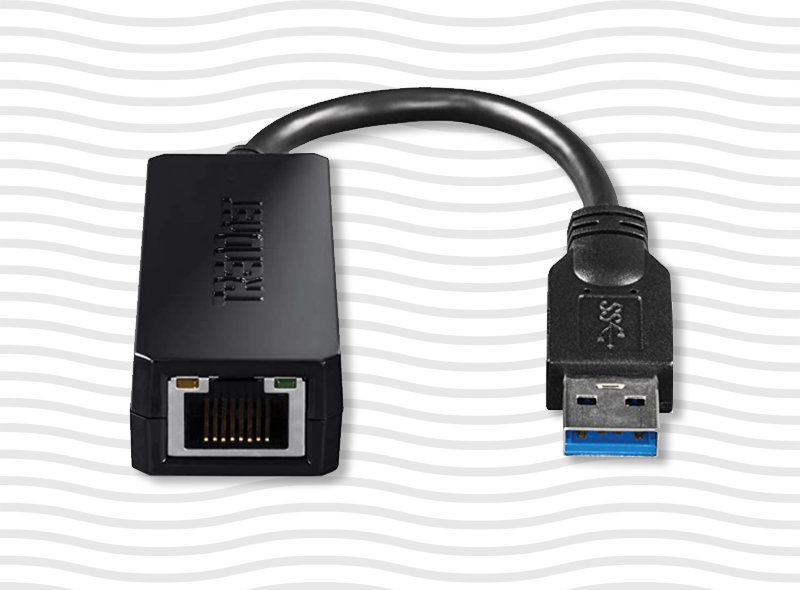 For this adapter you have to install the driver which comes along with it and this adaptor is compatible with Apple laptops as well.
Conclusion
Connecting your laptop from the internet using the Ethernet cable is quite old but it can come in handy when you have some issues while connecting your laptop to the internet using WiFi. For the people who are looking to connect their laptops with ethernet cable, but their laptops do not have the Ethernet port I have explained the ways by which they can connect their laptop with the internet using the Ethernet depending upon the port availability.