Airpods is a wireless version of earbuds from Apple, having the best audio quality with a stunning design. You can connect the Airpods with your MacBook just like your iPhone. The interesting fact is that the MacBook allows you to connect two Airpods at the same time. If you are watching a movie with your friend on a MacBook, then you can connect two Airpods with the MacBook at the same time and can enjoy high-quality audio together. Curious to know how to connect two Airpods with the MacBook? Read this guide:
How to Pair Airpods to MacBook?
Pairing the Airpods with the MacBook requires only a stable Bluetooth connection. Below are the few simple steps to pair Airpods to MacBook:
Step 1: Place the Airpods in its charging case, and don't close the lid of the case
Step 2: Next, Press the button at the back of the Airpods case and hold the button till the light flashes.
Step 3: Now the pairing mode of the Airpods is on.
Step 4: Click on the Apple logo to open the System Preferences.
Step 5: Within the Bluetooth option, your Airpods name will be shown in the list of nearby devices.
Step 6: Click on the Airpods and tap on the pair (connect) button.
Similarly follow the same procedure to connect another pair with the MacBook.
Steps to Connect 2 Airpods to Your MacBook
Once both Airpods are paired with the MacBook, now change the MacBook's settings to connect them at a time:
Step 1: Open the Finder on your MacBook and choose the Applications.
Step 2: In Utilities, open Audio MIDI Setup.
Step 3: Now, click on add icon; plus (+) sign.
Step 4: Select Create Multi-Output Devices from there.
Step 5: Tick the box on the two sets of Airpods devices.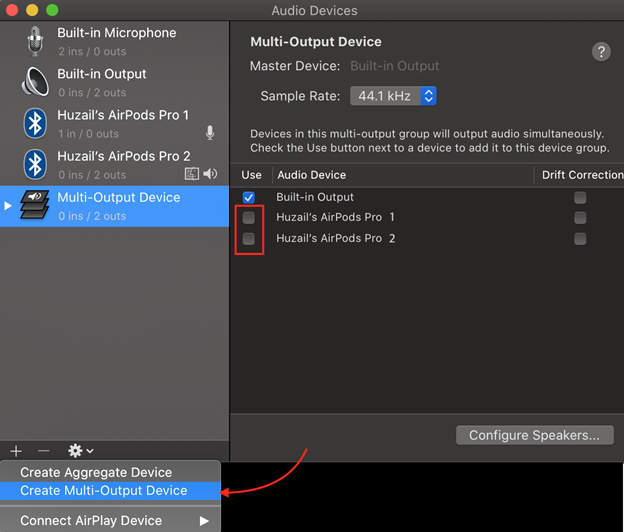 Step 6: Rename the setup from the default Multi-Output Device to My Music Setup.
Step 7: Now, from the menu bar, click on the sound and select a new audio setup.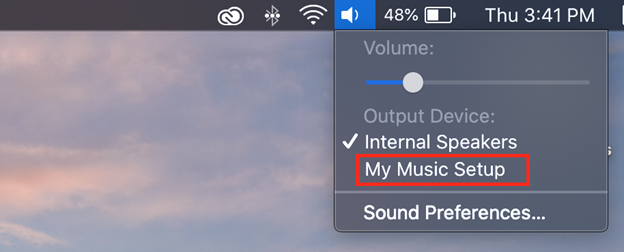 Facing Issues While Connecting Airpods to MacBook? Try These Fixes
If you are facing issues while connecting the Airpods with your MacBook or connected successfully but cannot hear any sound, then you should try these fixes:
Turn the MacBook's Bluetooth on and off.
Remove the Airpods and connect them again.
Charge the Airpods before connecting with the MacBook.
Ensure both devices are compatible.
Conclusion
You can connect 2 Airpods to your MacBook via Bluetooth connectivity at the same time and can enjoy multimedia with your friend with the best audio quality. To use both the Airpods, you must pair and connect them one by one for usage. Follow the above-mentioned steps to connect 2 Airpods with your MacBook.