If you are looking for a new laptop and are confused between Chromebook and MacBook as there are a lot of models available in the market. To get the answer to this confusion, you should do a thorough comparison between the two laptops. They both are from different brands and have different functions and features. Want to figure out which is best from both? This guide will help you.
Chromebook
The Chromebook is manufactured by well-known laptop brands like HP, Asus, and Acer; it is perfect to use for searching and browsing on the internet. Chromebook has impressive battery life that will help you surf on the internet longer than other laptops. The operating system of Chromebook is Chrome OS which is different from a Windows laptop and a macOS, and it comes in a 10–15-inch screen size. If you want to perform basic office-based and simplest tasks, then Chromebook is the one you are looking for.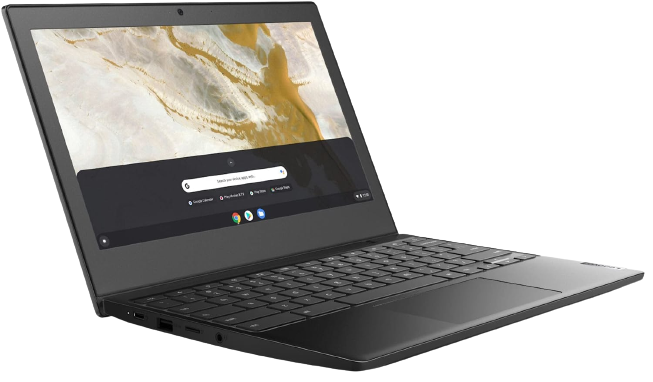 Pros
Chromebooks are cheaper and budget friendly
Chromebooks have a good and longer battery backup
The OS of a Chromebook is user-friendly and fast in performance
Chromebooks are safe and are not prone to malware and viruses
Chromebook is lighter in weight and compact in design
Cons
Chromebook has low internal storage
Printing on a Chromebook needs to be done through google cloud printing.
Fewer features in offline mode
Do not come with advanced graphics and power features
Not compatible with video or picture editing software
MacBook
MacBooks are the laptop devices by Apple that are the most reliable laptops with a bunch of the latest features. A new MacBook has a battery time of approximately 5 to 6 hours which is quite impressive. MacBook comes in different model series like MacBook Pro and MacBook Air; the best one among them is the MacBook Pro series, as it's loaded with the latest features. On MacBook, you can perform all your professional tasks and hard believe but can play games as well.
Pros
Lightweight
sleek design.
Gesture controls
High-quality display
Great battery life.
Cons
High repair cost
Requires extreme care in handling
Not enough color choices and specifications
Un upgradeable hardware
Chromebook VS MacBook, which is Best?
Chromebooks and MacBooks both are from different manufacturers, both have different designs, different operating systems, and different functionalities. They both are great in choice, but both devices have some major differences in performance. Both laptops come in different price ranges, the MacBook is way more expensive than Chromebook as it's loaded with multiple features. Both are secure and used professionally, and in the end, both the machines are best, and it depends upon your choice and budget.
| | |
| --- | --- |
| Chromebook | MacBook |
| Mostly used for basic tasks, web browsing, and documentation | Mostly used for heavy tasks, i.e., photo and video editing apps |
| They don't last long | MacBook has a better lifespan |
| Cheap and budget friendly | They are expensive |
| They can start getting slow if you are doing multitasking for longer periods | They are super-fast when it comes to multitasking |
Conclusion
Chromebooks and MacBooks both are amazing according to their limitations. If you have a limited budget and are looking for a laptop to perform lightweight tasks, then Chromebook is the one for you. However, if you have a good budget and want to perform heavy-duty tasks, then a MacBook is the best option. Before buying any of them, simply read the pros and cons of the laptops mentioned above and then make a purchase decision.