Have more than one laptop but don't like the idea of carrying two backpacks around? Why don't you consider buying a multi laptop carrying case for your ease? You can then store more than one laptop in a single place.
Having a multi laptop bag can be a real blessing if you travel a lot. It is hard to carry a lot of luggage when traveling, especially if it is just for a day or two. Also, not just for traveling, if you love gaming, then chances are you have a lot of gear that you need to carry around. Buying a multi laptop case will not only allow you to take more than one laptop along when traveling, but you can also keep all your tech gear in one place.
You must be wondering where you can get a laptop carrying case like that. Don't worry, we did some research and found the following best multi laptop bags for you to consider. Take a look at the following recommendations and see if any of these fit your needs.
Best Multi Laptop Bags
1. YOREPEK Extra Large 50L Travel Backpack
In case you are on a budget yet don't want to compromise on your backpack's quality and functionality aspects, take a look at the YOREPEK extra-large 50L Travel Backpack. It is by far the most popular choice among millennials who have to travel and require a highly functional laptop case.
It has a large capacity with great storage options. So much so, you will not have to carry any extra luggage if you're going for just a day or two. It isn't technically a two laptop bag, but it has large compartments, the main and the rear, so you can easily keep two laptops in one space.
The YOREPEK Extra Large 50L Travel Backpack features a TSA-friendly laptop compartment that has a separate mesh sleeve for you to keep your second tablet or laptop. There are also several pockets and other slim compartments where you can keep your diaries, documents, tech accessories, and even toiletries or clothes.
Overall, the YOREPEK Travel Backpack is an incredible choice for frequent travelers. It is designed while keeping professionals in mind, which is why the bag can store all of your essentials.
Buy Here: Amazon
2. NOMATIC Backpack- Water-Resistant RFID Laptop Bag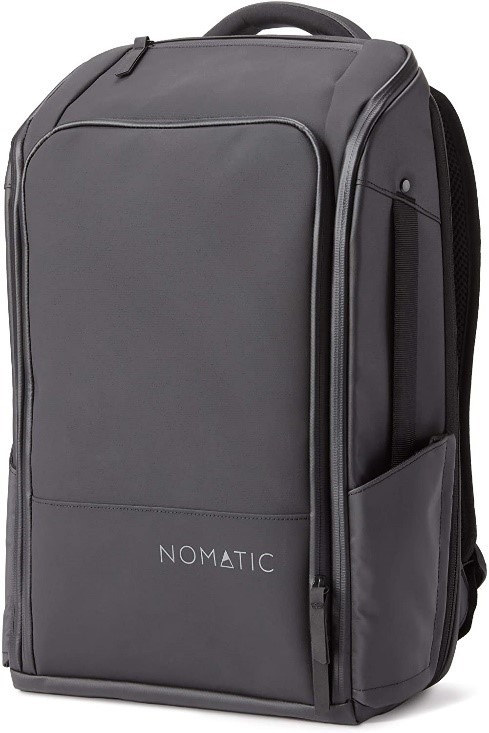 The Nomatic Backpack is a water-resistant and professionally designed laptop case that takes the standard of multiple laptop bags to a new high. This backpack caters to the needs of every nomad.
The RFID Water Resistant Laptop bag is loaded with features that are made of high-quality construction material. So, you will not be disappointed when taking multiple gears. You can fit your 15″ laptop along with a 13″ tablet or notebook in this backpack quite easily.
Moreover, the overall construction and quality of the bag are impressive. It is available in two colors for you to choose from. We also love the fact that it is thoroughly protected and keeps your laptops safe from water, dust, accidental falls, and similar unforeseen events.
This backpack also features a ton of pockets, so you can load it with all of your tech accessories. However, it would've been quite better and far more convenient if the bag came with padded straps. Nonetheless, it is still a worthy option to consider for taking all your gear with you.
Buy Here: Amazon
3. High Sierra Swerve Laptop Backpack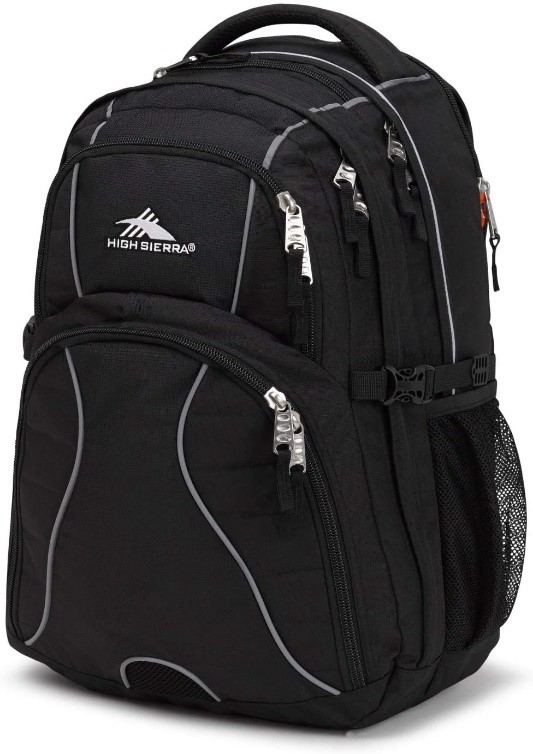 The High Sierra backpack is a highly popular choice among the students. The laptop carrying case was designed while keeping students and gamers in mind. It features two separate compartments for dual laptop and tablet storage.
The build quality and final finish of the bag are impeccable. It is available in a range of colors to choose from, so if you're keen on aesthetics, you're really going to like this backpack.
Furthermore, the main compartment of this backpack is wide and deep enough to store two laptops at one time. Along with that, you will find a separate tablet sleeve that is also 20" deep for you to store another laptop or tablet in it.
The sleeve and the main compartment are thoroughly padded, so they'll keep all your gear protected. It is a great choice for larger laptops since the compartment has its own zipper. Along with that, there are several small compartments and pockets for you to keep all your tech gadgets in one place.
Buy Here: Amazon
4. The North Face Surge Backpack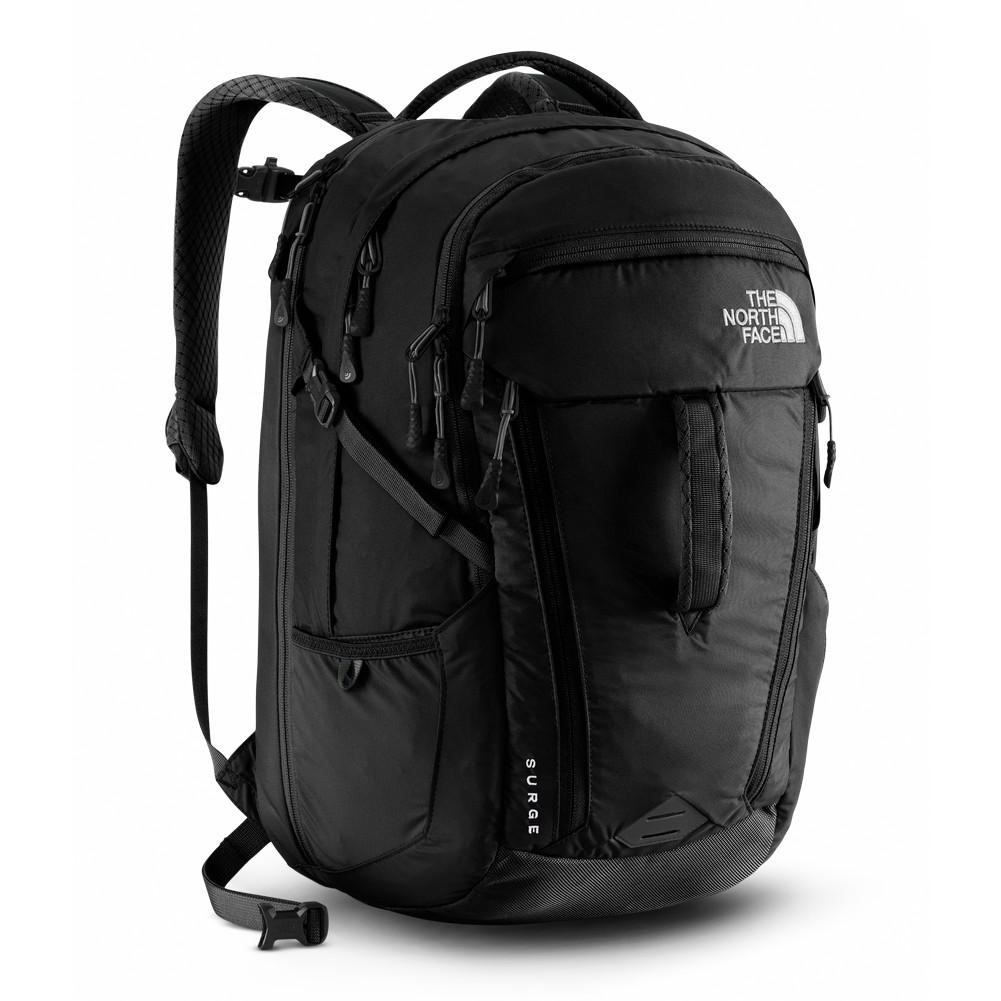 The North Face Surge Backpack technically isn't a dual laptop bag. But, it features a large laptop compartment with a divider so you can easily fit two 15″ laptops in it. The backpack's build quality is phenomenal, and it can easily withstand the weight of two laptops at one time.
Along with a very roomy laptop compartment, you will find several fleece pockets on the bag to keep all your gear in one place. It is absolutely stylish and offers maximum convenience. Though it has a lightweight construction, the bag can still carry both of your laptops without tearing down.
The brand has integrated the backpack with dual padded straps for added convenience, so you don't feel any unnecessary weight on your shoulders. There are also 2 mesh water bottle compartments, a quick-draw pocket for your smartphone, another added compartment for books, and two front pockets to keep all your small accessories within reach.
However, the additional pocket for books isn't as deep as it should've been.
Buy Here: Amazon
5. WANDRD – PRVKE Travel and DSLR Camera Backpack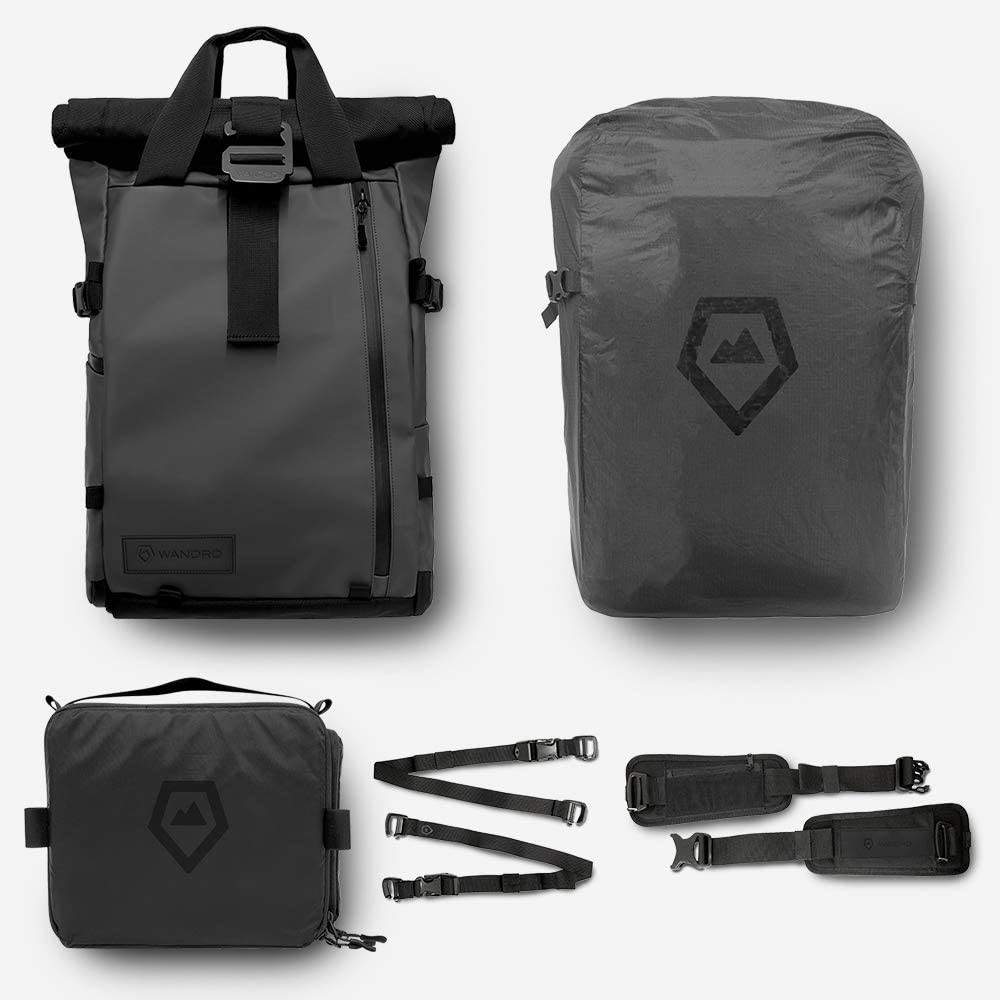 The next laptop case in line is the Wandrd PRVKE Travel and DSLR Camera Backpack. It is designed exclusively for avid travelers and photographers. We know that creativity always requires space and efficiency, which is why it will be the best laptop carrying case for someone who loves exploring.
It is very innovative and stylish, to begin with. The main compartment features customizable storage options for camera equipment and DSLR itself. At the same time, there are two sleeves at the back of the bag to keep your tablet and laptop handy.
Moreover, there are two padded sleeves inside the laptop compartment that are durable enough to carry all the weight as easily. We have to mention that one laptop sleeve is manufactured while keeping tablets in mind. Still, it is deep enough to insert a 15 to 17″ laptop easily.
If you require the best laptop case with multiple storage options in mind, then the Wandrd PRVKE Travel and DSLR Camera Backpack is a great choice. It is highly durable and backed by a limited-time warranty, so rest assured, you will be spending your money safely.
Buy Here: Amazon
Buyer's Guide for the Best Multi Laptop Bags
Now that you have gone through our recommendations for the best multi laptop bags, here is some more information that would help you make an informed decision for yourself.
When it comes to finding a good laptop case, there are some aspects you need to consider. You don't want to end up with a laptop bag that leaves you with broken straps/components in the middle of the road.
Design
The design of a laptop backpack will vary from person to person, given their personal choice. Some people like to opt for sling bags, while others prefer backpacks. It is completely up to you but makes sure you opt for a laptop bag that has a comfortable design to keep.
Size
When buying a laptop bag, it would be better to know the size of your laptop and then opt for something in similar size measurements. Make sure you don't end up with a smaller laptop bag than your laptop because that would be a problem.
Durability
Another important point to keep in perspective when choosing a laptop bag is its durability. This is one of the most essential aspects. Laptops are usually heavy, and since you're looking for a multi laptop bag, make sure the one you opt for can carry all the weight. It shouldn't feel like it's about to tear up when you load it with all your accessories.
Comfort
Now that you have taken care of durability make sure you don't neglect your comfort. We absolutely recommend backpacks in this regard. They come with padded shoulders, so it's more convenient to keep them on for longer traveling hours. Sling bags are also comfortable, but when you have not one but two laptops inside, they tend to get heavy. It will become difficult for you to carry them on one shoulder.
Warranty
Not every laptop carrying case comes with a warranty, but we always recommend opting for something that does. If your laptop bag has a warranty period, you can always claim the warranty if the laptop tears up during that time.
Final Thoughts
So, this is everything we had for the best laptop cases. As you must have noticed, not every laptop bag on this list was technically a dual laptop carrying case, but since they had bigger compartments and came with an extra sleeve, you can use them for keeping more than one laptop. We hope the article was thoroughly helpful to you and you will be able to make a much more informed decision.