The present review on Linux distributions for low resources computers isn't oriented to Linux users only, but to anyone with an old hardware PC with possibilities to be recycled. This includes regular Windows users who have not this possibility with OS offered by modern Windows OS, without Linux distributions oriented to low resources devices Windows users could only install old, outdated and unsafe Windows versions such as XP with a lot of compatibility issues with modern software and hardware.If Linux is a great, and maybe the best option for everyone, Linux distributions for low resources devices seems to be the only well-supported option for old computers.
This article briefly describes Puppy Linux, Lubuntu, LXLE, AntiX Linux and SparkyLinux.
Puppy Linux distribution for low resource computers: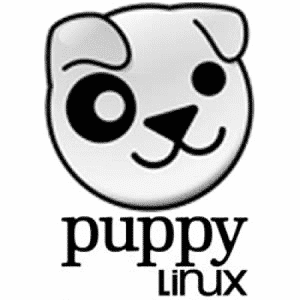 Puppy Linux is a minimalist Linux distribution oriented to low resource devices. Contrary to the rest of Linux distributions mentioned in this article, Puppy Linux isn't based on a specific Linux distribution only (once it was based on Vector Linux but not today), it uses packages compatible with different distributions ranging from Ubuntu to Slackware.
The minimum RAM memory required by Puppy Linux is 250 mb and 900 MHz processor and the whole OS can be contained on a 600 MB cd or small pendrive.
You can download Puppy Linux distribution from http://puppylinux.com/index.html#download.
Lubuntu Linux distribution for low resource computers: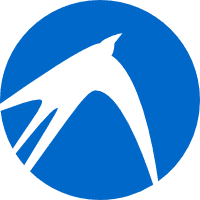 Lubuntu Linux is a Ubuntu based Linux distribution oriented for low resources devices.
First Lubuntu hardware requirements are low and similar to those of Windows XP compatible with Pentium 2 and Pentium 3 processors with a minimal of 512 mb ram requirement, these old versions were also available for PowerPc computers. Recent versions are compatible with pentium 4 and no longer support PowerPc, of course, despite being oriented to low resource devices it can be used on potent computers too. Instead of bringing Gnome by default like Ubuntu Linux, Lubuntu uses LXQt desktop environment which is compatible with low resource devices and is already translated into many languages. This desktop environment is also optionally used by Debian, Manjaro, Fedora, OpenSUSE among other Linux distributions. 2 years after its initial launch Lubuntu was recognized by Ubuntu as an official Ubuntu version.
You can get Lubuntu at https://lubuntu.me/downloads/.
LXLE Linux distribution for low resource computers:
It is a Linux Distribution based on the previously mentioned Lubuntu distribution.
Contrary to Lubuntu, and despite being a great option for low resource devices, Lubuntu keeps being more user friendly, on LXLE some repositories may trend to be unavailable and for foreigner users who don't like English as main language translations are not completed. Yet it is a lot faster than regular Ubuntu, compatible with Pentium 3 processor and can be installed on hard disks with less than 10 GB with great performance.
Like any low resources Linux oriented distribution LXLE brings optimized software for that purposes such as the lightweight SeaMonkey web browser based on Mozilla Firefox or AbiWord and Gnumeric instead of LibreOffice. Despite being based on a modern Ubuntu, LXLE keeps the Kernel 4 by default.
You can download LXLE from https://lxle.net/download/.
AntiX Linux distribution for low resource computers:

Contrary to Lubuntu and LXLE, AntiX Linux is a low resources oriented computers distribution based on Debian. It is even lighter than the previous distributions mentioned in this article, compatible with 256 mb ram and requires a minimum of 4 GB on the hard disk to be installed and like Lubuntu it is also compatible with modern devices.
AntiX Linux offers 3 versions, the Full version which includes widely used applications by default, the Base version with customized applications installation and the Core-libre version which fully customizes the installation, the Full version even includes Synaptic.
You can get AntiX Linux distribution at https://antixlinux.com/download/.
SparkyLinux distribution for low resource computers: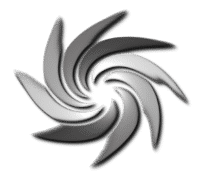 SparkyLinux is based on Debian and uses LXDE as default desktop environment with around 20 additional optional desktop environments the user can set.
It brings a version for gamers, another for multimedia professionals and one for technicians or users who need to fix any OS which can't boot.
Additionally there is a more minimalist version without X server.
You can get SparkyLinux at https://sparkylinux.org/download/.
Conclusion:
Except for Puppy Linux releases based on Slackware Linux all distributions mentioned in this article are user friendly and among the best options to recycle old computers while getting a high performance without losing modernity and security.
These distributions are also a good option if you need to virtualize an OS without taking considerable resources from the host computer while avoiding to loss performance on the guest side.
I hope you found this article on Linux distributions for low resources computers useful. Keep following LinuxHint for more tips and updates.