Linux is a great operating system which is powerful and allows users to customize their operating system. Still, you know that Linux operating systems are a little bit complex for the new user. Apart from it, the use of the Linux system also differs according to the users' requirements. Hence it is important to know about the best Linux operating distros to use according to the requirements. This article has some of the best Linux operating distros as per their features and their popularity among Linux users.
Best Linux Operating Distros
Ubuntu
Ubuntu is one of the best and well-known Linux distros because it can be used in web development, working with Python, and other purposes. It is popular because it provides a good experience and Ubuntu's LTS or Long-Term Support offers good stability. The open-source community and Canonical have provided amazing support to Ubuntu that's why it became a great and popular Linux distro among Linux pros and beginners. This Linux distro uses the DEB package manager, and it includes Snap packages in the new version for simple installation.
Ubuntu has many users, so this big community of users has a good community form for any issue. There are many options for customization of user experience because Xubuntu, Lubuntu, etc. are some Ubuntu derivatives.
Pros and Cons of Ubuntu
Pros
Ubuntu is a lightweight Linux distro for the server contexts.
The updates are frequent.
It has amazing community support.
Cons
The image file of Ubuntu is a bit larger.
The desktop UI of Ubuntu is not good enough.
It is not consisting of minimal distribution.
Manjaro

Manjaro is a fast Linux distro that supports different environments so that you can fulfill your requirement with it. It is the newest Linux distro, which is growing rapidly and making a good community base. This Linux distro is based on Arch Linux, and it is designed to offer fast results, user-friendly UI, amazing power, and many more. The development team of Manjaro is doing an amazing job because they are polishing this Linux distro with every update. As we have previously said, if you are a user of Manjaro, you can easily configure different kernels and take good benefits of special bash scripts to configure the system according to you.
Pros and Cons of Manjaro
Pros
It is based on Arch Linux, and it supports multiple Kernels.
It has a great and friendly community forum.
Manjaro is stable and up to date.
It has an amazing graphical package manager.
Cons
The installation in this Linux distro is buggy.
It has a slow development for the 32-bit hardware.
It is a little bit bloated.
It has improper dependencies.
CentOS


If you are considering using Fedora, but you want long term support, you should use CentOS because it is also a community version by Red Hat Enterprise. So it is the best Linux distro as the alternative of Fedora. This Linux distro consists of a CentOS repository and a huge Red Hat Software Collection. A YUM package manager is a powerful tool for installing and uninstalling any application according to your needs. CentOS provides an amazing environment for programmers so that they can perform their tasks without having any trouble.
Pros and Cons of CentOS
Pros
It has a stable distribution.
CentOS offers great community support.
It can perform well on average hardware.
It has a version lifecycle.
Cons
It is a little bit complex.
It is not an appropriate desktop solution.
It has fewer text editors.
Arch Linux

Arch Linux is one of the most popular Linux distros because it is lightweight but robust and provides full control over the operating system. Suppose you want to change your operating system completely. In that case, you should go for Arch Linux because it offers various features to customize the operating system for different purposes like programming and development. However, we don't recommend this Linux distro for new users because Arch Linux is complex to handle. In case you are a programming pro, you can perform penetration testing work to turn your Arch Linux into BlackArch through a specific process.
Pros and Cons of Arch Linux
Pros
You can create your own Linux OS.
There are no unnecessary services.
There is no system upgrade required.
This Linux distro is community-based.
Cons
Installation is a little bit hard.
Updates can create issues in your system.
Elementary OS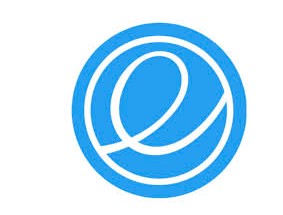 If you are new to Linux and want something amazing and interesting Linux distros, then Elementary OS is the best Linux distros to install on a USB stick. It offers a modern and easy UI system because it looks like a GNOME desktop environment and Mac that offers an amazing experience and intuitive features. It has many features like Ubuntu, so you don't have to think about the hardware compatibility gremlins because it works smoothly in low-end devices. App center will give you different apps that are only created for elementary OS and some important apps like Audacity sound editor, GIMP image editor, and LibreOffice suite.
Pros and Cons of Elementary OS
Pros
It is free to use and stable.
It feels like MacOs.
It is fast and elegant.
It has an active Google+ community.
It is lightweight and works well.
Cons
It is not an excellent replacement for Windows.
It is not easy to use.
It is not very configurable.
It has a slow development cycle.
MX Linux

MX Linux is an open-sourced Linux Distro based on the MEPIS and antiX, and it is designed to work on both new and old systems. The latest version of this Linux Distro is now switched to Debian 9, but it still uses the merge of the MEPIS and antiX. MX Linux is a powerful and amazing Linux distro that aims to work properly, and it has a good online community to help you out. It is best for Linux's new users because it is simple to use and offers great efficiency. MX Linux is a well-known and reputed Linux distro available now. Apart from it, MX Linux also features lightweight Xfce desktop's tweaked versions.
Pros and Cons of MX Linux
Pros
It is lightweight, easy to use, and stable.
It is very easy to install.
It is based on Debian.
It can be a good emergency tool.
Cons
It can cause overheating of your device.
It has old software that causes longer boot time.
Kali Linux

Kali Linux is an amazing Linux distro based on Debian, and it is created for offensive security purposes. We don't recommend this Linux distro if you are a beginner and don't know anything about Linux. Apart from it, Kali Linux is also best if you are doing programming or doing web or any other development. If you want to use it, you can easily download and install the latest version of Kali Linux. Apart from it, Kali Linus also gives complete control to configure the distro as per your requirements.
Pros and Cons of Kali Linux
Pros
It can make your system a bit slower.
It can corrupt your system.
Sometimes software creates issues.
Cons
Kali Linux supports various languages.
Users can easily locate the binaries.
It is an open-sourced tool, so it makes access easier.
Debian

Debian began with a great idea and a collaboration between individuals for making a great operating system for everyone. Number one of our list Ubuntu is based on Debian, and it is an independent Linux distro.
Debian is created to become a tremendous operating system that can run various hardware easily. Many developers recommend Debian because it has a huge number of packages that work for safety and stability. This Linux distro offers great repositories as well as good community support. Hence, if you are a new user, you don't need to stress about Debian's working, but we don't recommend using this Linux distro if you are new in programming.
Pros and Cons of Debian
Pros
It has a complete installer.
Debian offers different hardware architecture.
It offers good transitions within technologies.
It has a huge number of installed packages.
The largest number of installed packages.
Cons
It uses Systemd.
There is no regular update.
It can only download all the free software.
Conclusion
In this article, we have provided complete information regarding the best Linux operating Distros. As we have previously discussed, there are different types of Linux operating distros present, so you need to choose the best one according to your requirements. Hence, we have written this article to understand the best Linux distros and use them without any confusion.