As technology advances, we see new gadgets and inventions that make our everyday tasks easier. In recent years we have seen a considerable rise in automation. Machines are doing most of the jobs done by people. The most obvious example of this is smart homes or home automation.
Automated homes have become relatively popular in the recent past. Home automation is a marvellous and revolutionary technology that has changed the way people live.
For home automation software to be good, it should be easy to use as the majority of the audience isn't technical & are of different age groups and diverse backgrounds.
Following is a list of some open-source home automation software.
openHAB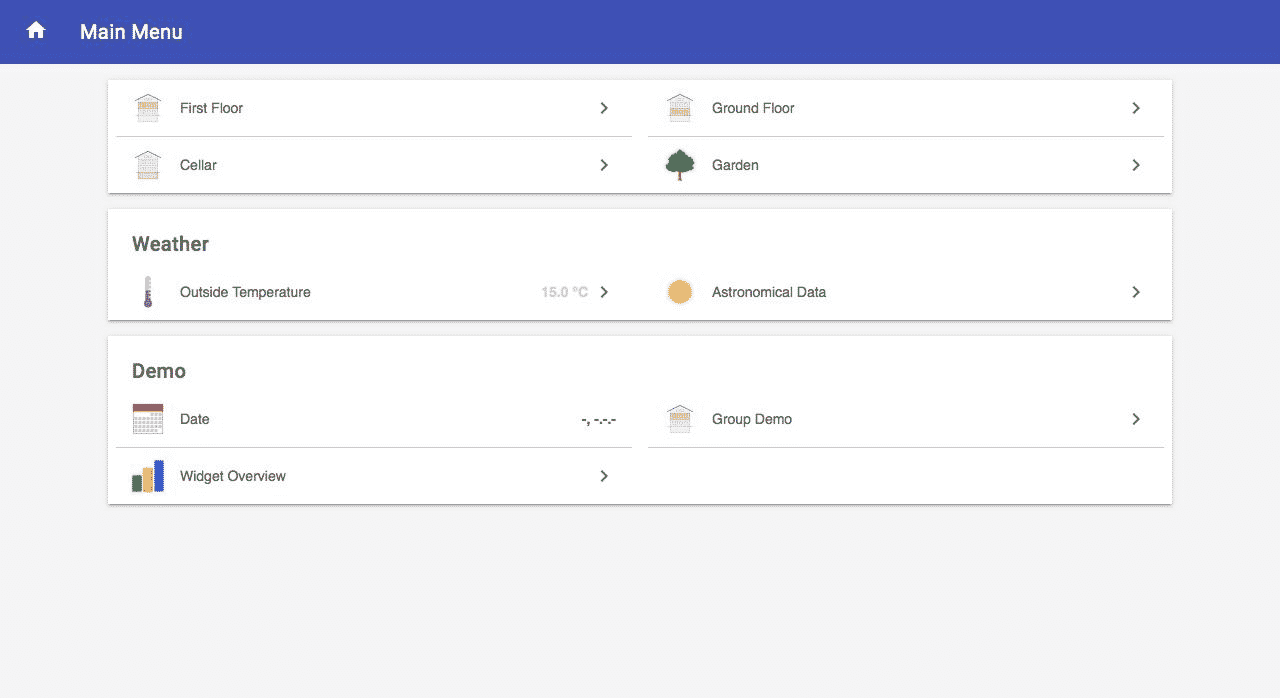 OpenHAB is one of the most popular open-source software for home automation. Like Ubuntu, openHAB has a vast community, which is always a good thing. It is very flexible. One of its main features is that it is cloud independent, meaning that it doesn't require cloud to run incase the user wants a secure system and increased privacy.
But it also supports cloud in case the user wishes to avail of their services, giving the user more choice and freedom. OpenHAB supports Amazon Alexa, Apple HomeKit, Google Assistant, and IFTTT. OpenHAB is your getaway ticket from manufacturer-specific apps that cause a lot of frustration. It comes with plugin-ready architecture, which helps the developers add new services or new devices. Any machine that can run JVM is compatible as openHAB was developed in JAVA.
Home Assistant
Home assistant is relatively new software, but in this short time, it has gained a lot of popularity. As it has a large community, the developers in the community are also working on improving the platform. It is not a cloud-based home automation software like other similar platforms. It was developed keeping in mind security and privacy, so everything is done locally.
It supports over 1400 services and devices. These are arranged in integrations library under different categories such as Media, VoiceUI, Alarm, Media Players, Multimedia, etc. It provides flawless integration with Amazon Alexa, Google Assistant, and Mycroft.io, which is an open-source voice assistant. It can run on any local server or Raspberry PI.
AGO Control
AGO Control is a simple open-source dashboard for automating your device which was designed for embedded systems like Raspberry Pi. It is easy to set up and has a simple UI. It allows you to control your devices faster than any other home automation platform.
Their reason for the high speed of AGO is its simplicity. You can connect a wide range of devices and control them. It uses command line logging. It supports many devices such as KNX/EIB, 1wire, Z-Wave, MySensors, Onkyo AV receiver, and many more.
Domoticz
It is a lightweight and straightforward home automation system that allows the user to monitor different home devices like lights, switches, sensors, etc. You can send notifications to mobile devices. It has multiple platform support.
It includes simple UI, which can be customized, login system, iPhone/Android push notifications, and a simple interface to add and manage new devices. It also has an active community and forum, which is always very helpful to the user for troubleshooting and problem-solving. It also proves a great help during the installation and configuration.
FHEM
FHEM is a popular home automation system. It is an open-source Perl based server for home automation that provides all the necessary features for home automation. This home automation system works on all 3 major operating systems i.e.: Windows, Linux, and macOS.
It runs as a server and can be controlled through phone or desktop browsers or TCP/IP directly. It logs all your activities and events to a file or a database. It also has a feature of timed commands which can be useful.
Calaos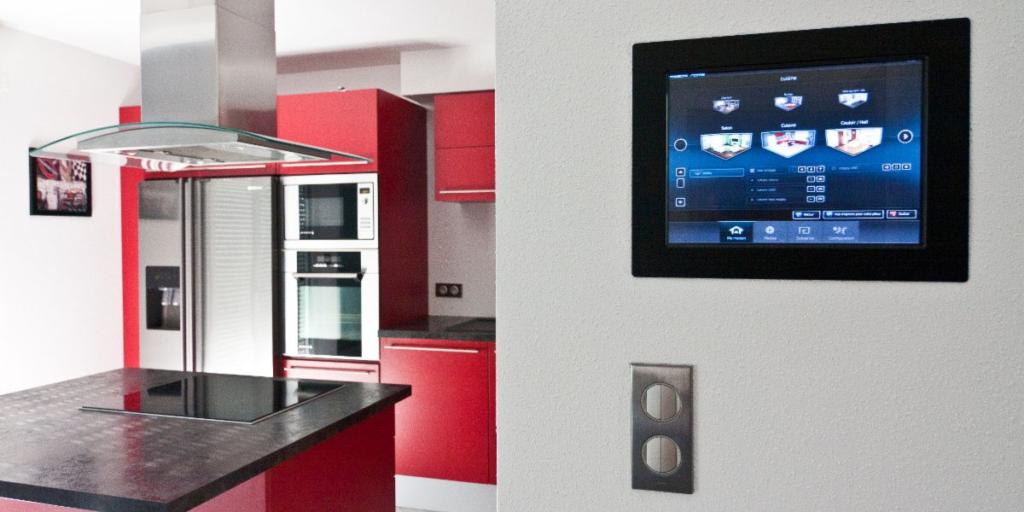 Developed by a French company, Calaos is another open-source home automation software. It is backed by a decent-sized community not as big as the community of openHAB or Home Assistant. It supports Squeezebox, Cubieboard, Zodianet's ZiBASE and Raspberry PI. Currently, the developers are working to increase support for devices.
MyController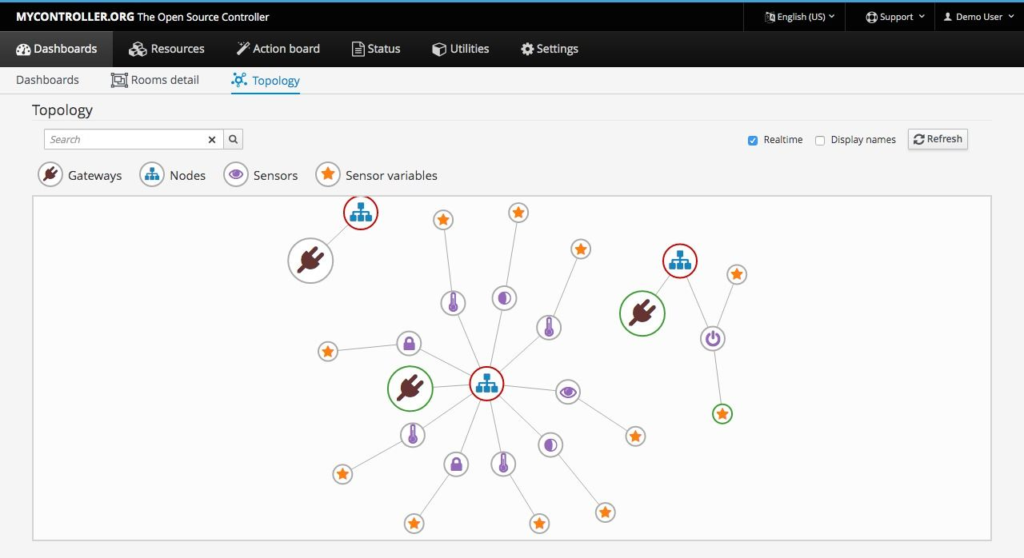 MyController is an home automation server created to enable users to control & monitor office and home devices. Originally it was designed to run on limited resources and other low-performance boards like first-generation Raspberry PI. It is java based meaning servers can only be run on the operating system that supports it. One major drawback is that it has quite a dead community.
PiDome
PiDome, as the name suggests, is a home automation platform designed for Raspberry Pi. It supports the KODI multimedia system, RFXCOM, and MySensors. It provides a balanced interface that is friendly to use for the beginners and also has power features for more advanced users. It offers a server powered by Raspberry PI and clients for various systems. This client is available on macOS, Windows and Android. It is not available for Linux. It also offers a dashboard which is customizable.
HomeGenie.io
HomeGenie is another home automation open-source server designed to manage, monitor, and control smart devices. It is easy to install, maintain and configure even for beginners. It offers a built-in program editor and a developer-friendly API. In addition to this, it is available on all major desktop OS, i.e. macOS, Linux and Windows.
MajorDoMo Home Automation
Developed by a group of Russian developers, MajorDoMo is another open-source home automation platform. It is only available for Linux and Windows. It is straightforward to install.
Conclusion
Above is a list of a few of the open-source home automation software. If you are a beginner and are looking for long term support, you should choose the software that not only has a large but also active community. In recent years home automation has grown a lot and has become a significant sector in first world countries. It is still developing and growing industry.