"You can access all your emails in any web browser, but some users prefer a separate client or software, and many are available across all operating systems. For example, in Windows, you have Microsoft Outlook, Windows mail, thunderbird, and many more, but when it comes to the Linux-based OS, hundreds of software came on top and suddenly vanished, and only a few stood out."
This article will go through the best Email client for you in Linux Mint 21.
What are the Best Email Clients for Linux Mint 21
We will go through the list of top email clients with a brief introduction of their features so that it is easy to select the best for you because you deserve it.
Thunderbird
Thunderbird is an open-source client developed by the Mozilla Foundation, which also happens to be the one that created Mozilla Firefox.
Thunderbird has been around for quite a time now and has tons of features that include
Set up multiple Email addresses using the smart folder
Large file management
A good-looking multiple-chat channel
Variety of tabs with different functionalities and data
Archived messages
Fast and efficient
End-to-end encrypted
Easy email and web searching
Activity Manager
Good customization
Attachment is a reminder and much more for you to explore.
Although it is pre-installed, you can use the following command just in case it isn't.
sudo
apt
install
thunderbird
Evolution
GNOME provides the most straightforward interface to novice users who have just shifted towards the Linux OS, and Evolution is an open-source email client or software that Thunderbird is replacing as the user experience based on ratings is better when compared.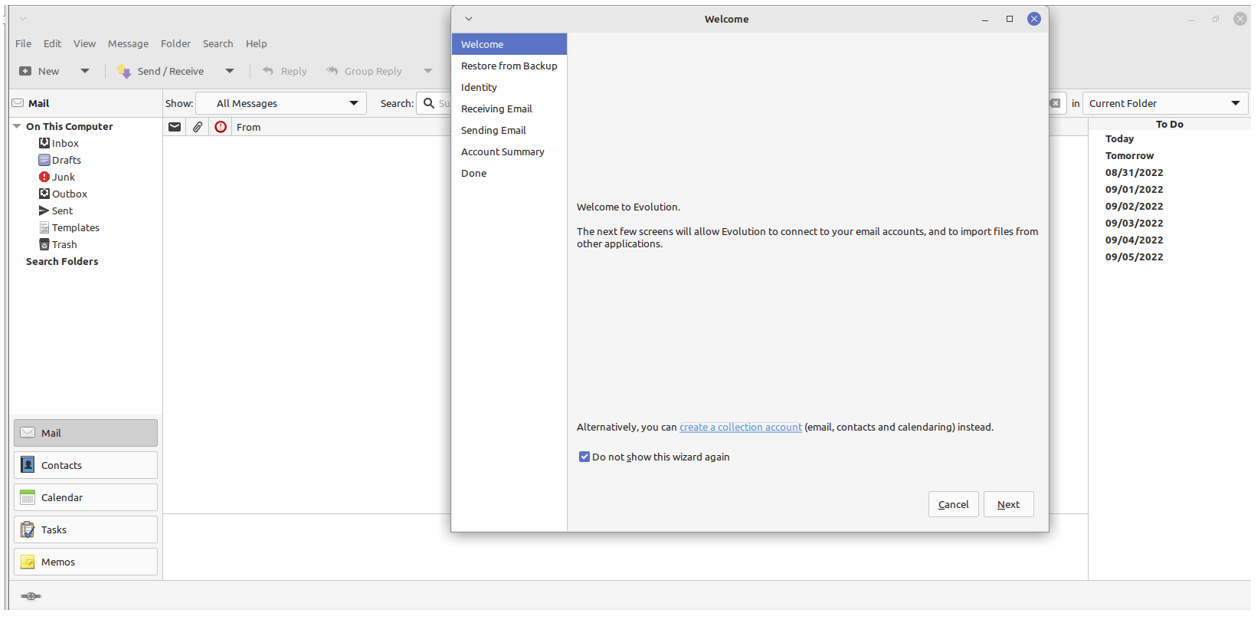 The salient features of Evolution include
Better security with PGP and S/MIME encryption
Built-in task manager, notes, and calendar
Spam/junk folder with good filtering
Backup and restore
Support for Microsoft Exchange servers
Highly customizable
It can be installed using the following command if not pre-installed.
sudo
apt
install
evolution
Blue Mail
If you are an android user, you may have used or at least heard about the blue mail email client that you can now use on your Linux, and many of its features are free. At the same time, some can only be availed in the premium version, which is highly recommended for companies and small businesses.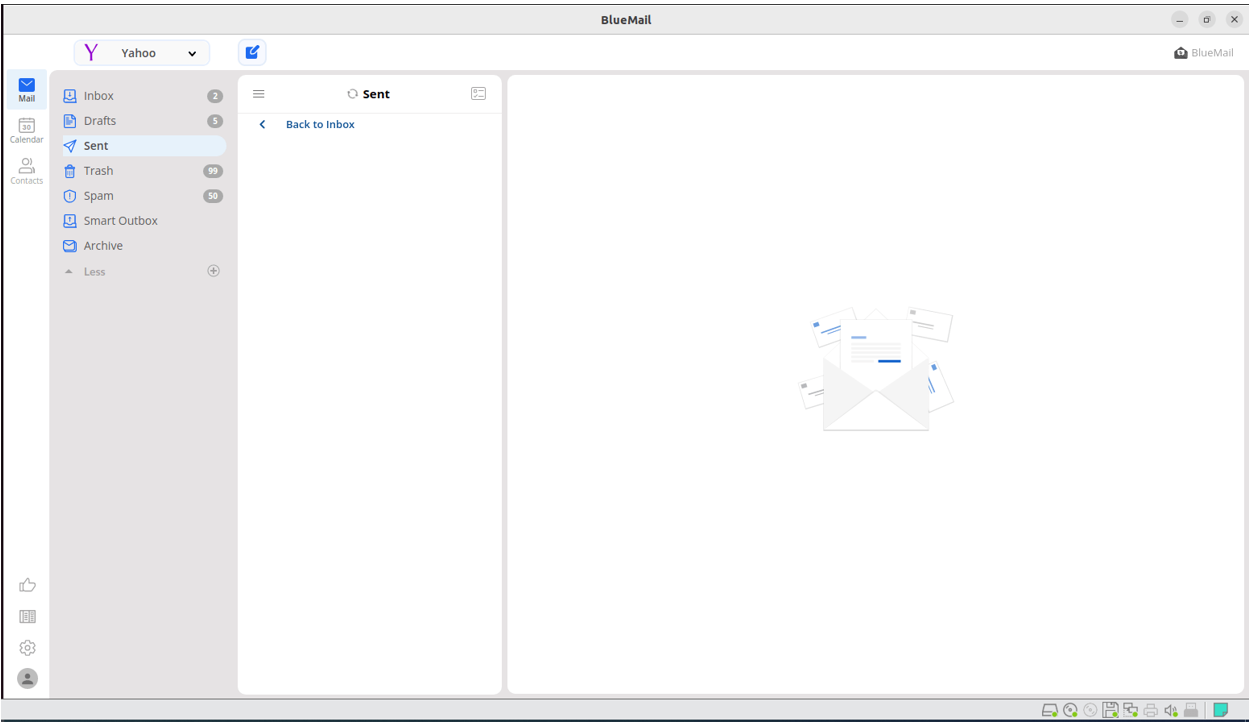 The features of unique blue mail are as follows
Group mail for faster broadcast emails
All in one inbox where you can unify all your accounts
Beautiful interface with a dark theme
Support for IMAP, POP3, and many other protocols
Solid and secure email client available across all operating systems
Frequent updates with the bug-fixes and new features.
It doesn't come pre-installed in Linux, so you will have to first download the file using the following command:
wget
https:
//
download.bluemail.me
/
BlueMail
/
deb
/
BlueMail.deb
After that, you can install the blue mail application by typing the command mentioned below:
sudo
apt
install
.
/
BlueMail.deb
Sylpheed
Sylpheed is yet another open-source email client that is lightweight and amazingly fast. That is best suited for the ones who like to keep everything sorted, and it is built for professionals who demand the best security and encryption for their business-related emails.
The features of Sylpheed include
Powerful and quick search facility
Junk/spam emails are automatically separated from the essential emails
Reliable and simple yet good-looking GUI
Using the following command, you can install it on your system
sudo
apt
install
sylpheed
Conclusion
There are numerous email clients available on Linux Mint 21. Still, the ones that are best in the business are mentioned above, and hopefully, now you don't have any confusion when choosing the right email client for you or your organization.