Accounting is one of the critical components of a business irrespective of the size of the company. Accounting mistakes can be very deadly and may cost you your business, which is why you need reliable accounting software to handle the financial side of your business in order to perform simple & complex transactions. The following is a list of some free open-source accounting software that are suitable for small businesses.
GnuCash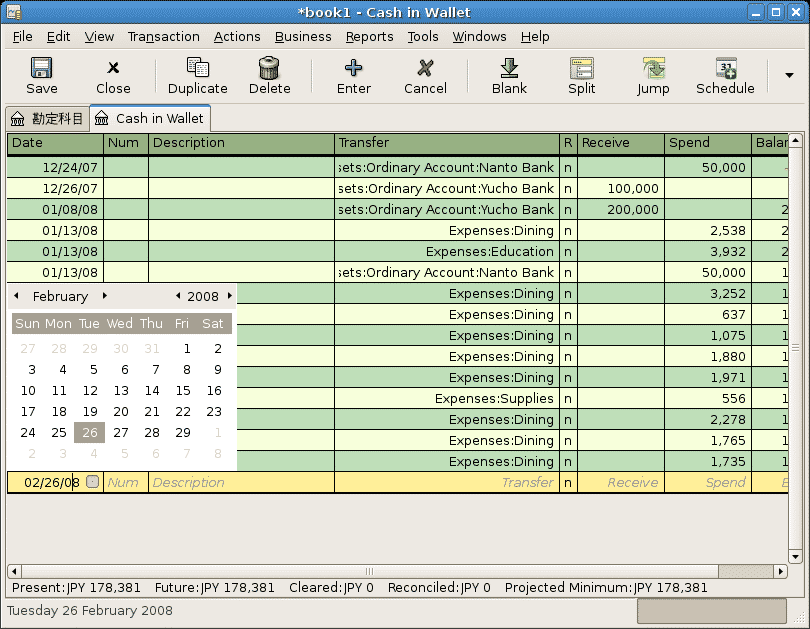 GnuCash is a free and open-source software that was designed for small businesses and individuals. GnuCash has been in the game since the 1990s. It is available on all three major operating systems, i.e., Windows, Linux, and macOS. The key feature of this software is that it is very flexible to use and has an interface that is simpler to use than a paper register. GnuCash can also handle multiple currencies. You can import data from online bank statements. It has various tools that much help manage your business.
Money Manager Ex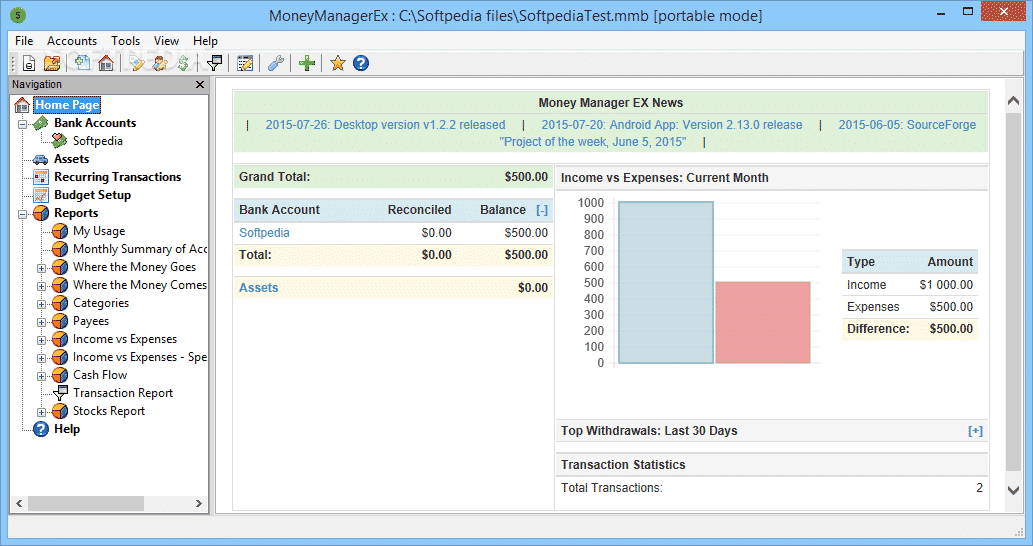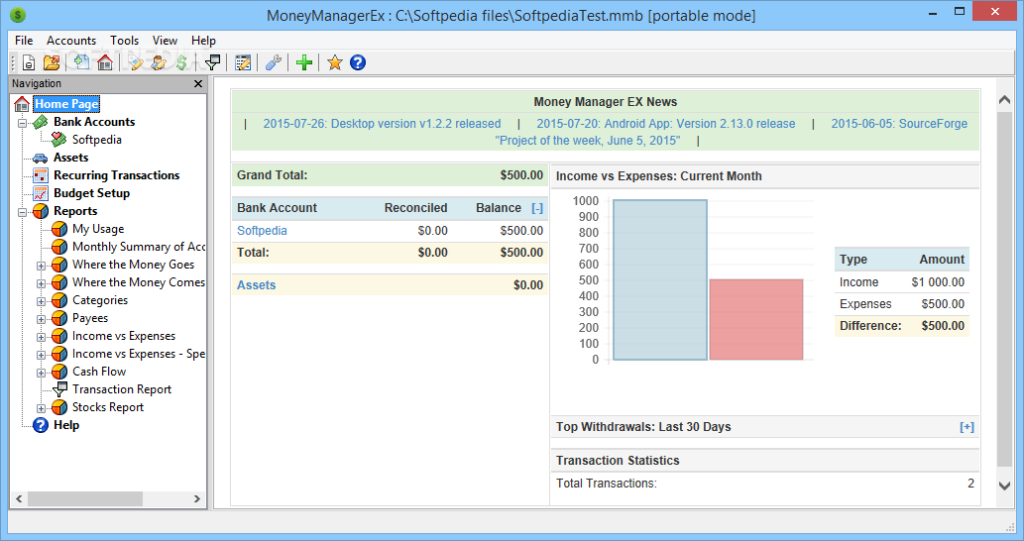 Money Manager Ex is another superb open-source tool for accounting. It is well designed and packs enough features and functionalities that it rivals premium software. It is quite simple, easy to understand, and configure. You can set up your account and transactions in no time.
The mere simplicity of this software makes it suitable for individual traders and small businesses. One of the main features is that it's a portable app, meaning you can save it and use it straight from a USB without ever needing to install it. If you are traveling and want to change your accounts, worry not, Money Manager Ex also has an android app that lets you update your accounts in such situations. It is very user-friendly and packs a lot of features.
Skrooge
Skrooge is a free open source accounting software. It provides the user with a lot of basic features like budgeting and reporting. It is a cross-platform as it is available on Linux, Windows, and macOS. It does not support the double-entry system and has a bit complicated user interface.
Akaunting
Akaunting (yes, you heard this right) is another free and open source accounting software designed for small businesses. It is very well designed and has a slick look to it. The software is offered in multiple languages – 43 to be exact, which is a lot.
This language support makes Akaunting more accessible to a wider audience. It is an online software, which can be used in two ways: You can either host it on their servers, or you can host it yourself. Both of these options are free. It packs a lot of features like reporting, invoicing, expense tracking, cash flow, and much more. Akaunting is suitable for personal financing as well as business financing. It also allows you to add multiple businesses, so if you have more than one business, you can control their finances from a single place. It also supports multiple currencies & is available on PC, macOS, and Android.
Apache OFBiz
Apache OFBiz is an open-source, cross-platform software suite for managing the financial aspect of your business. It is an Apache project, as indicated by the name. It was developed back in 2001. It is scalable and flexible. Some of the features include Promotion and pricing management, Payments, Billing, Contracts, and Supply Chain Fulfillment. Unlike Akaunting, you will need to host ApacheOFBiz yourself.
iDempiere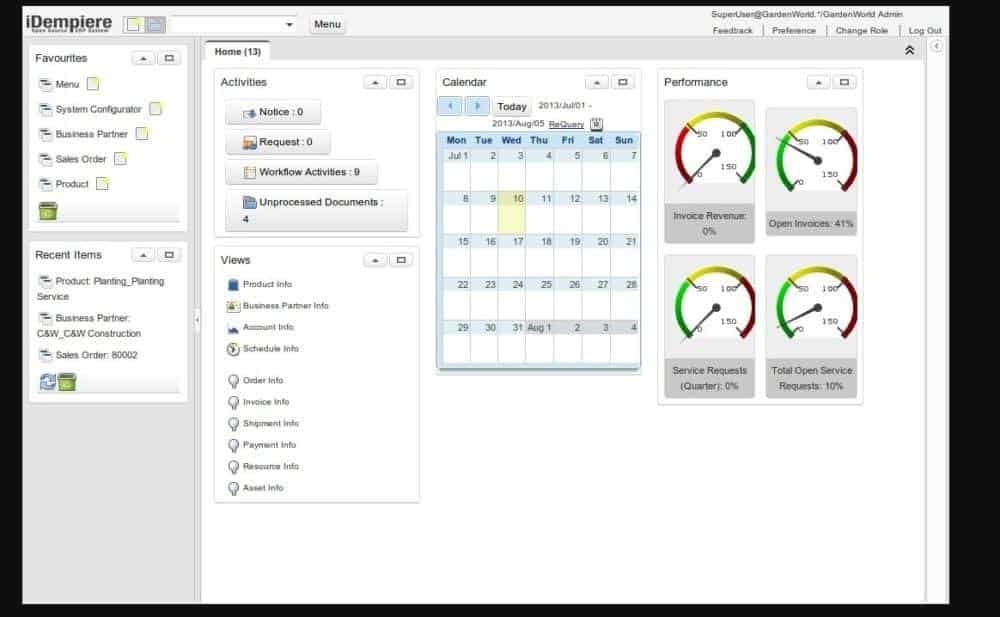 IDempiere is an open-source ERP system. It was originally designed for the Linux and Windows platforms but is also available for android. It offers a lot of features like Unit Integrated Testing, Production Planning, Contract Management, Sales and Marketing Management, and has a great community. In addition to this, it also provides services like Supply Chain Management, HR Management, and Customer Relation Management. It provides scalability and flexibility.
Front Accounting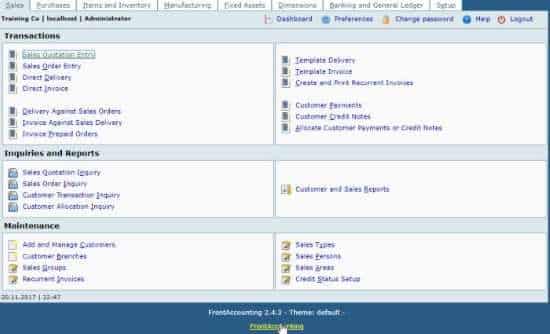 Front Accounting is open-source web-based accounting software designed for small to medium businesses. It is available for Linux, Windows, and macOS. It converts all the reports into PDF files. It has some flexible tax configuration along with multiple users & multiple currency support.
SQL Ledger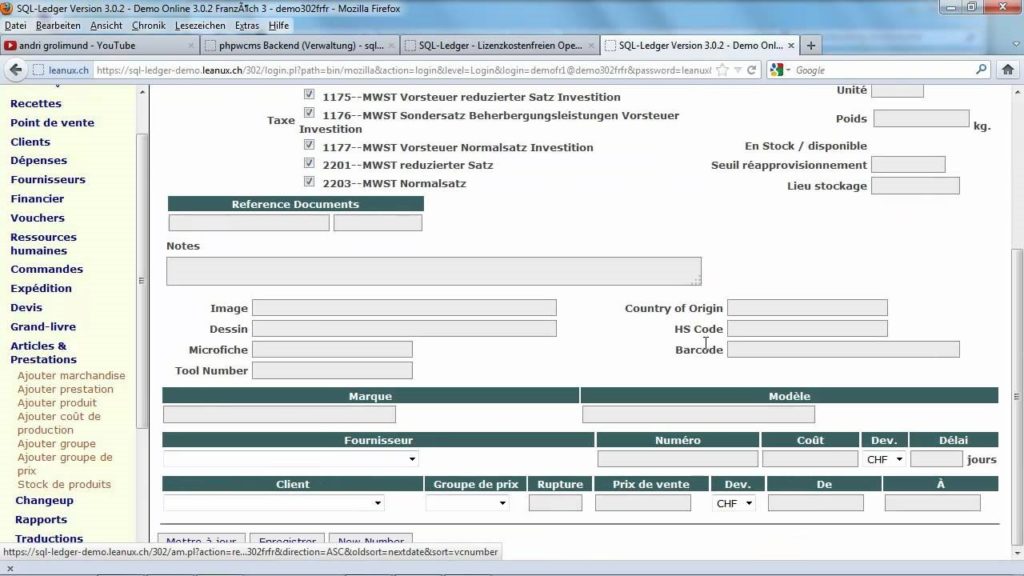 SQL Ledger is another open source and free accounting software that provides a bunch off features for small businesses. It uses a Double Entry bookkeeping and Enterprise Resource Planning systems for accounting. Its last stable version was released on January 8th, 2020. It uses an SQL database server to store the user's accounting data. It is a web-based system so your web browser acts as the user interface.
SQL ledger is available for Windows and NIX aka Unix like systems which include Linux, macOS, BSD etc. Some the of main features are Tax Management, Billing and Invoicing, Payroll Management, Financial Reporting and much more.
KMyMoney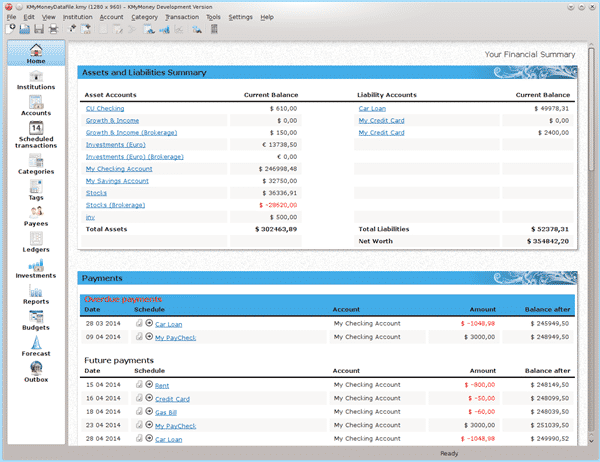 KMyMoney is one of the finest open source accounting sources out there. It is known and famous for its easy to use and friendly interface thus making it more of a perfect software for non-technical users. It is available on macOS, Linux, Windows and on Unix.
It provides a wide range of features like importing data and good budgeting tools. You can connect directly with your bank accounts which is a great convenience. It is most compatible for Linux as KMyMoney was designed for KDE. It shares some similarity with Quickens. Its last stable release was on January 19th, 2020, showing that the developers care about the software. It uses a double-entry system to manage your accounts.
Conclusion
Above is a list of some of the open-source accounting softwares that are most suitable for small businesses or startups. Each of the above software have their own pros and cons. There is no best open source accounting software as every small business is different; each software provides its unique features, so choose according to your business requirements.