Typing on a computer or laptop is not a tough task, and everyone performs it quite easily. But only a few of them possess the skillset touch typing, i.e., typing at speed without looking at the keyboard. Speed has gained so much importance in this tech-savvy world.
If you're involved in a work that demands so much typing, you must be able to type fast that too without minor errors, the only way one can achieve this through continuous practice. To accomplish this, various typing tutor software has been introduced to the world; nowadays, we have multiple websites that give you an interface where you can brush up on your typing skills.
So, in this article today, we're going to briefly look at some of the best typing tutor apps and web applications that you can use on Linux and its various distros like Ubuntu.
1. Klavaro
Klavoro is a free and very easy-to-use typing tutor available on Windows and Linux and its distros. It is a simple yet powerful and reliable typing tutor that will help you achieve good typing speed without errors.
It has a clean and simple user interface that is very easy to understand, even for first-time users. Talking about features, it offers a basic typing course with voice instructions; it also focuses on accuracy and speed. To improve your skills further, it provides additional typing lessons.
How to Install Klavaro Typing Tutor on Linux
$ sudo apt-get update
$ sudo apt-get install klavaro
2. KTouch
KTouch is typing tutor software developed and introduced by the KDE education project. It is a great software for brushing up your typing skills. It is an ideal typing tutor app for both children as well as adults.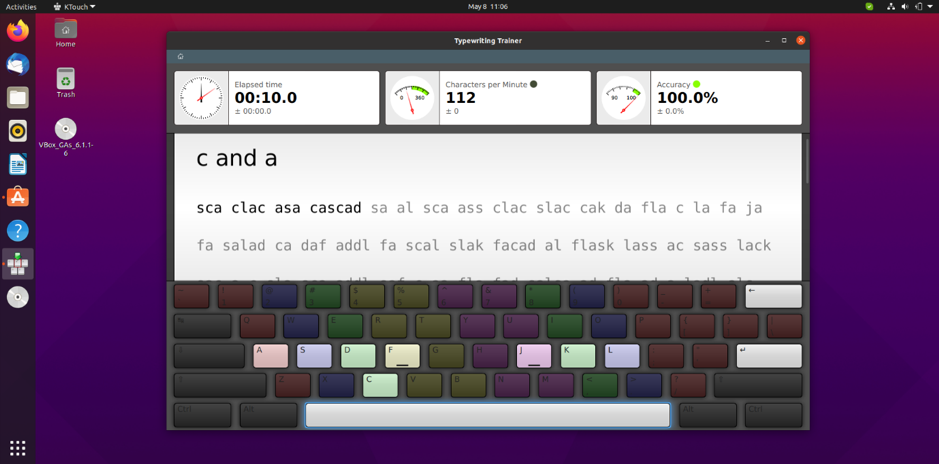 This is a cross-platform typing software that works effortlessly on Linux and its distros like Ubuntu. Talking about features, it offers support for multiple languages, focusing on typing speed and accuracy, and typing lessons level-up with each passing lesson to improve your typing skills.
How to Install KTouch Typing Tutor on Linux
3. Tux Typing
Tux Typing is free and open-source typing software especially developed and designed for children. It improves typing skills in children with the help of task-based gameplays. Gameplays feature a variety of difficulty levels, and it is intended to be a fun-based educational app.
It comprises two games, fish cascade and comet zap, and other features such as practice lessons featuring typing phrases and complete sentences. Each lesson has difficulty levels based on words, phrases, letters, and sentences.
How to Install Tux Typing Tutor on Linux
$ sudo apt-get update -y
$ sudo apt-get install -y tuxtype
4. com
Typing.com is a free online software to learn typing and improve typing skills and speed with accuracy. It is one of the best typing tutors out there; it offers one-minute, three-minute, and five-minute typing tests.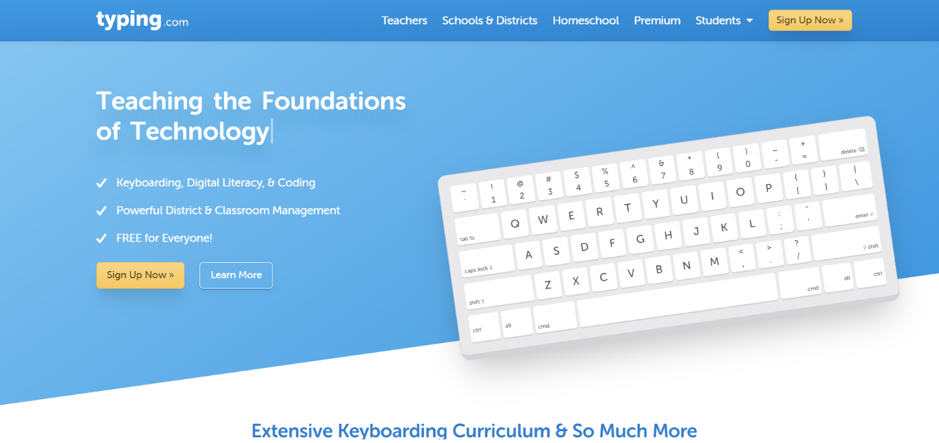 Talking about features, it offers keyboarding, digital literacy, and coding. Apart from that, it provides an engaging curriculum, gamified learning, and multilingual content.
5. io
Typing.io is a dedicated typing tool specially developed for programmers to practice coding. It helps you typing awkward characters used in coding with speed and accuracy.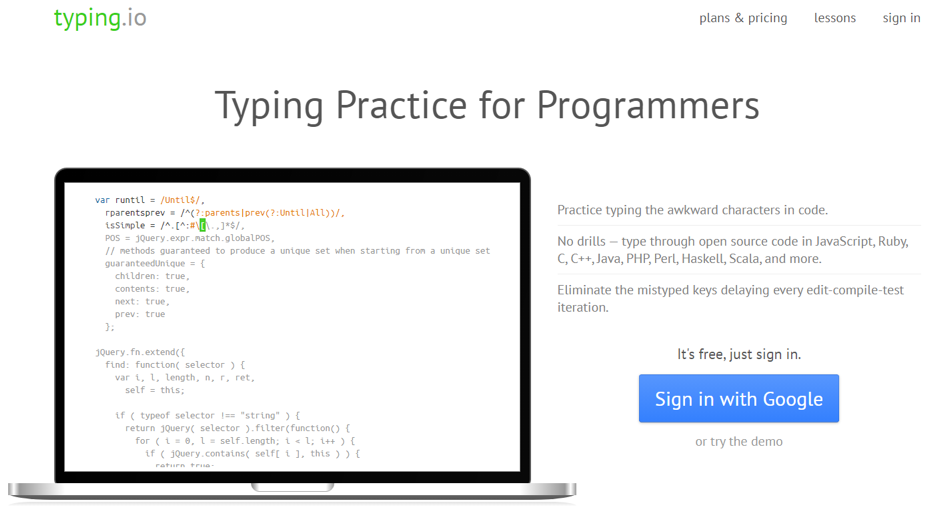 You can practice open-source typing code in JavaScript, Ruby, C, C++, Java, PHP, Perl, Haskell, Scala, and many more programming languages.
6. TIPP10
TIPP10 is an open-source 10-finger typing tutor for platforms like Windows and Linux. You can use this tutor two ways, either by installing it on your desktop or directly going to its website through a web browser.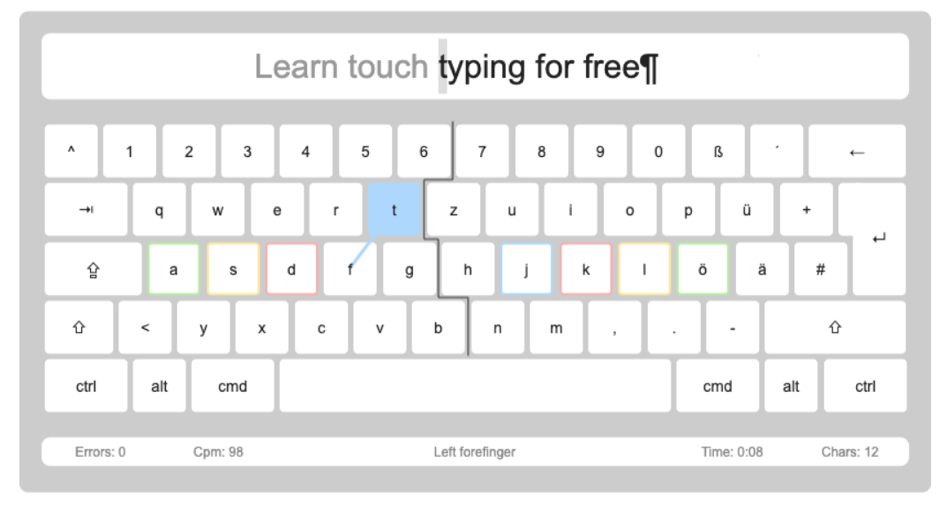 It has a clean and easy-to-use interface, intelligent text selection, ticker, virtual assistant keyboard, detailed results, and highly customizable features. 
7. Keybr
Keybr is one the most reliable web application for improving your typing skills and accuracy. The interface is modern, backed by the latest web technologies, which offer a smooth user experience.

When it comes to features, it has offerings such as calculate speed and accuracy, support for multiple keyboard layouts and different languages, typing tips, and challenging exercises.
So, these are the best typing tutor apps and websites for Linux and its distros. Feel free to share your views and thoughts with us at @linuxhint and @SwapTirthakar.