In the 21st century, huge innovations have been made in various sectors, particularly the technological region, which has completely changed the world's dimensions. The strides at which new technology has been developed and improved upon from its predecessors would surely be something that our ancestors would marvel at.
Humans have gone in a very short time from making stone arrows and straw huts to developing smartphones and automated robots, and these advancements are continuously growing without slowing down. However, this huge transition has also brought forward some adverse effects as our machines are now subjected to more cyber-attacks and security issues. Data is one of the most important factors in the world today, and it is exactly that which is the most vulnerable.
Therefore, it is necessary to implement procedures that would help in keeping your data secure. One excellent way is to use NAS software, which helps in keeping backups of your data. This shall also be the topic of our discussion in this article, where we will be looking at the top 5 free and open-source NAS software available on Linux.

FreeNAS
FreeNAS is considered to be one of the most popular NAS Softwares out there. It is free and open-source software that has been around since 2005 and has accumulated close to 10 million downloads. It has been based on the FreeBSD operating system and makes use of the ZFS file system, which is an open-source file system management software, offering various unique features that make it highly rated in the community. FreeNAS has some of the best features that you can find in NAS devices, such as data snapshots, a self-repair file system, encryption on their data volumes, and so on. It also has a large support system for file sharing methods, making use of protocols like SMB/CIFS, AFP, NFS, FTP, etc. It is extremely easy to use due to its catchy and user-friendly user interface, and its functionality can even further be extended by making use of its plugin system.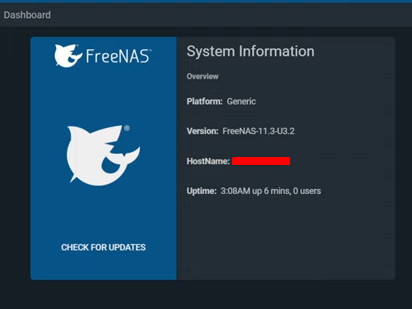 Open Media Vault
Open Media Vault is a Debian-based NAS software that, similar to FreeNAS, has been around for some time and has established a large community as seen by its close to four million downloads. It is free and open-source software and gets updates quite regularly, making it a very stable NAS software for Linux OS. It supports many network protocols like FTP, Samba, NFS, Rsync and can easily be set up as a media server for DAAP and Plex, as well as a BitTorrent client. It shares some features with FreeNAS like storage monitoring, file sharing, and disk management and supports multiple file systems like ext4, JFS, and XFS. It has a very clean and user-friendly web interface, which can further be enhanced by using its plugin directories.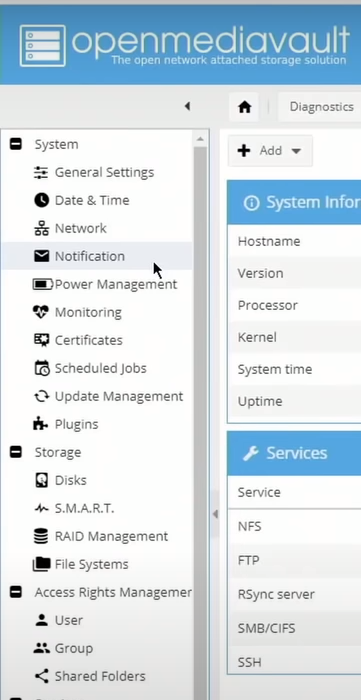 Amahi
Another excellent choice is Amahi, a home-based Linux server that has been based around the stable Linux distribution, Fedora, and comes integrated with it. Unlike FreeNAS and Open Media Vault, Amahi is more of a simple media server that has been designed to be as simple as possible for its users. It is meant to be a headless server that is switched on 24/7 and be set up as backup servers, VPN servers, etc. Amahi offers some of the best features to its users, such as file sharing, reliable backup system, disk pooling, and even supports file system protocols like ext4 and XFS as well as file sharing protocols like Samba and NFS. It has an extremely user-friendly web interface and is an excellent choice for people wanting to set up simple home-based Linux servers.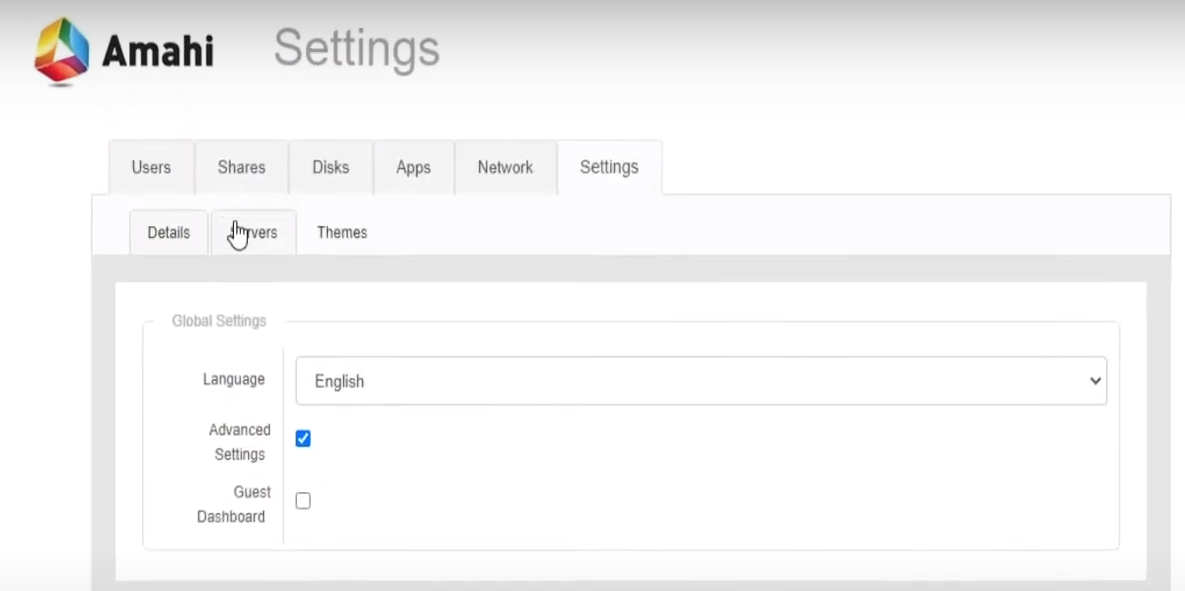 Rockstor
Rockstor is another name that deserves a shout out in this list. It is designed for NAS on the Linux distro Cent OS and uses the BTRFS file system, which possesses several similarities to ZFS, the file system used by FreeNAS. Rockstor has a very simple and compact web interface, and unlike the other mentioned NAS software, it also has a monitoring system installed inside of it, which is one of its key features.
In addition to this, it provides support for numerous file systems such as Samba, NFS, etc., as well as protocols like NTP, SFTP NIS, and so on. One of the best things that Rocktor provides to its users is its plugin system, which has a variety of different plugins, more well-known by the name Rock-ons. You can even use Rocktor as your very own personal cloud server. For users that prefer the Cent OS and Redhat environment and want a robust NAS software, Rockstor is the way to go.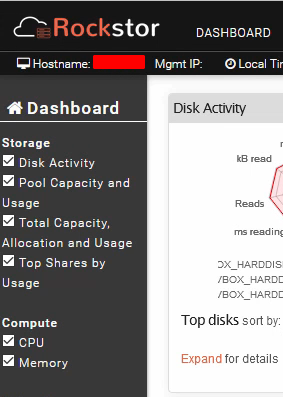 Openfiler
Openfiler is the last name in our NAS software list and is one of the best developed NAS software for Linux users. Similar to FreeNAS, it is another software widely used in large enterprises and is based upon the Linux distribution, CentOS. It supports a large collection of file system protocols like NFS, FTP, Rsync and is extremely scalable, having support for approximately sixty terabytes of memory. Its management is completely web-based, making the work of the administrators extremely easy. Having features like virtual machine storage, support for media servers, and heterogeneous file sharing makes it an excellent choice for professionals who want to have more control over their data.

Which are the Best Applications of NAS Software on Linux?
Since the amount of data that we use regularly keeps on increasing every day, NAS software is good alternatives for keeping your data secure and stored, and Linux is the abode for several of these amazing software. For companies and people who prefer storing their data on such servers, all the names mentioned above are excellent choices to consider.