Linux Mint has upgraded its new release 21 Vanessa which comes under the refreshed software and many new interesting features. It is an efficient, comfortable, elegant, and user-friendly system that is based on Ubuntu 22.04.
After testing its upgraded features, it becomes the top priority of Linux users. It is a long-term release with the support of automatic maintenance updates for the next five years.
This guide will show you how to upgrade your Linux Mint 20 system to the latest release i-e Linux Mint 21, Vanessa.
Upgrading Linux Mint 20 to Linux Mint 21
The process of updating would take some time, don't try shortcuts, or rush them that create problems with the whole system. Open the terminal and update the system with the help of the given command:

Linux Mint system has provided a GUI tool to upgrade the system known as mintupgrade. So, let's install this tool to get updated Linux Mint 21 on our system. The install would be done using the command given below:
$
sudo
apt
install
mintupgrade
Launch the mintupgrade utility in the terminal to get started with it: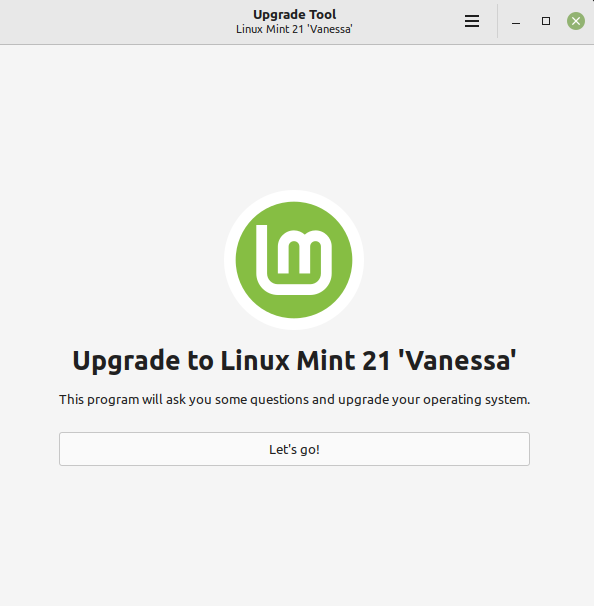 When launched, hit to Let's go! for further procedure.
To upgrade the system, an update tool will perform a series of tests to let the system prepare for the updated level; hit to OK button: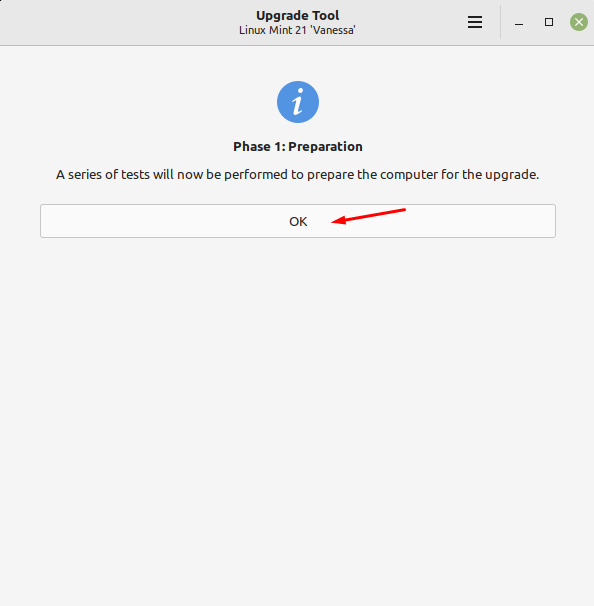 In the first coming test, the system will ask you to create a snapshot. This will help in reverting back to the system if the upgrade fails; hit Fix to start:
It will prepare system by estimating required setups: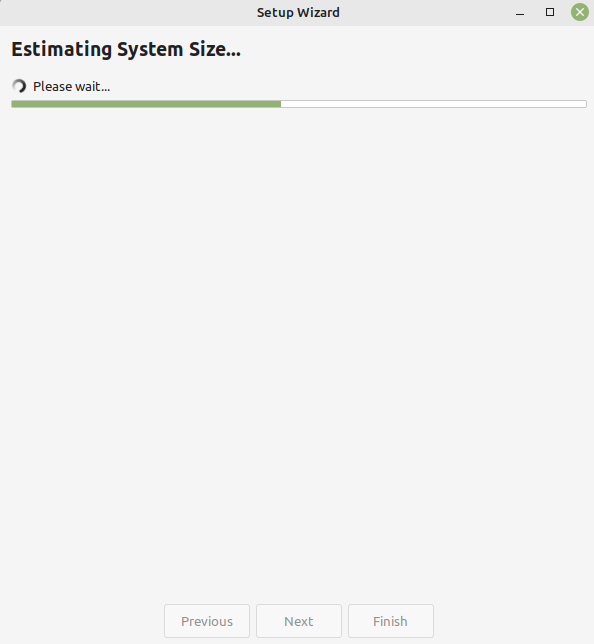 Once the configuration has been done, a Timeshift interface will be displayed, click to Create to start the system snapshot: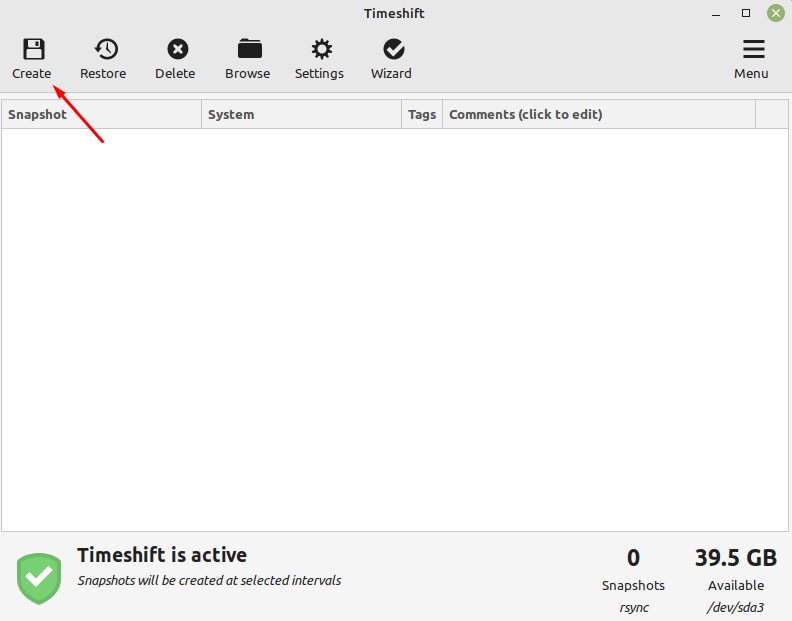 It will take time, do not cancel it, otherwise, you might face some errors in the process, have patience!

After creating a snapshot of the system, the next phase of the upgrade tool will download updated packages, click OK to proceed: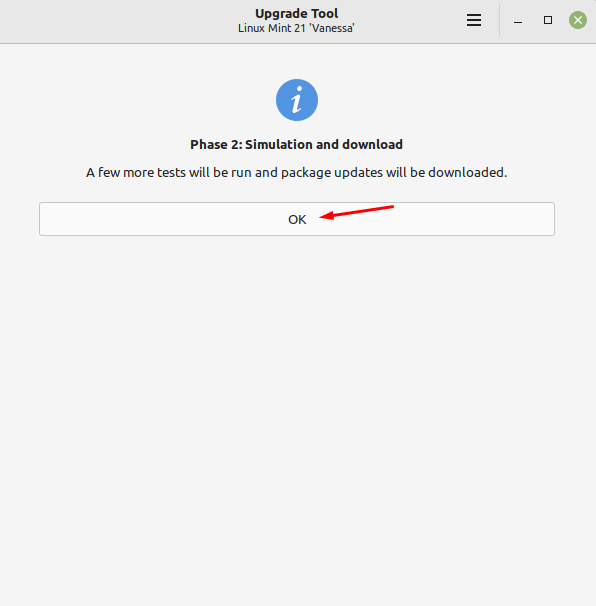 As mentioned above, all phases of this process will take time, so don't cancel any configuration, or try to stop it.

After a while, all updated and required packages will be displayed that need to be changed; click OK to let them add to the system:
And it will start downloading the required updates: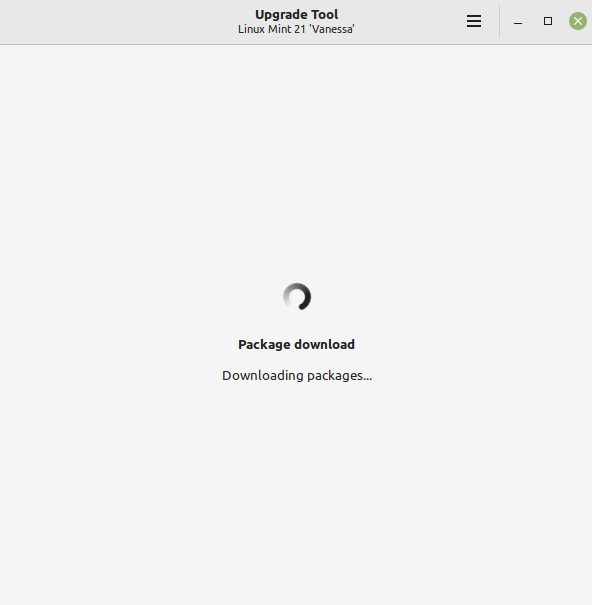 Once the download process is completed, the upgrade will now update all packages: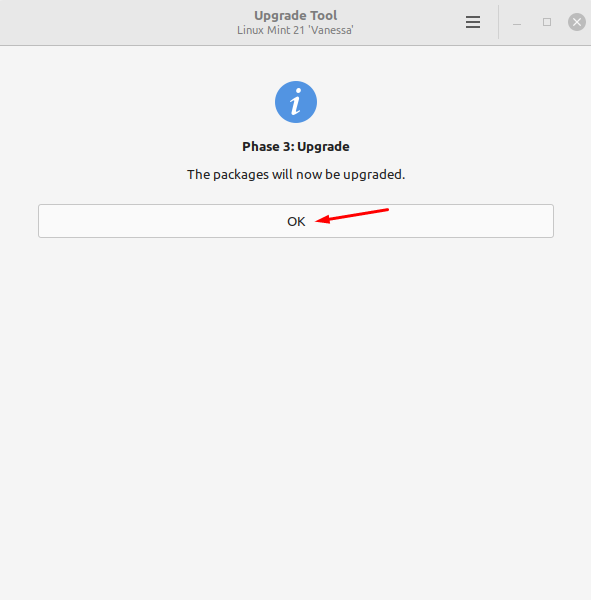 When clicking on the OK button (mentioned in above image), it starts updating:
So, the upgraded process has been completed, reboot the system to refresh it and let changes be added to the Linux Mint:
After rebooting, you will see a new updated Linux Mint 21 system on your screen:
Now, you can remove the upgrade tool mintupgrade after updating Linux Mint 21 system successfully:
$
sudo
apt remove mintupdate

Conclusion
An updated release of Linux Mint has been released this year which is Linux Mint 21, Vanessa. This update comes with tons of new features and software updates. While using the old version, most of the users wanted to know how to get a new release of Linux Mint.
This tutorial is for those users, who wished to upgrade their Linux Mint 20 system to Linux Mint 21 system. We have discussed each step properly and clearly.