Linux is among the most well-known and easily accessible open-source operating systems. Because of its stability, portability, and customization, Linux has recently earned much attention and is now extensively being utilized. One of them is the desktop environment feature, which is mostly used for Linux-based operating systems, and Xfce is one of them.
Xfce was originally stated as XForms Common Environment, an open-source desktop environment designed explicitly for Linux. It aspires to be quick and light while remaining aesthetically beautiful and simple to use. Because of its small size, it saves both memory and CPU, making it suited for older hosts with limited desktop resources. On the other hand, Xfce is versatile and powerful enough to meet system requirements as a power user. It offers a very reliable, feature-rich, and straightforward experience. This article will cover the top 5 distros for XFCE which we think you consider for your desktop environment experience.
Linux Mint
There is usually strong competition for first place, and Linux Mint isn't far behind. It is the most frequently used distribution, with Debian and Ubuntu as its foundations. Linux Mint is both a free, community-focused open-source Linux distribution with a wide variety of packages. Mint is designed to be incredibly user-friendly, to the point that a user moving from Windows may go right into using Linux Mint. Ulyana Xfce is currently the latest edition within the mint community that is lighter and smoother than the GNOME Desktop environment.
Manjaro
Manjaro is based on the Arch User Repository that provides cutting-edge software packages. As a result, you not only receive excellent support for top-of-the-line software but you also get increased stability thanks to the community's additional repository inspections. It is ideal for individuals searching for a Linux distribution that is exceptionally versatile, quick, and trustworthy. It can revive your low-end system without the extra hassles of setting up, thanks to its base support from Arch Linux.
Manjaro encapsulates all of Arch's best features in a distro that is simple to set up and use. The distribution comes in various official and community-supported variants, each with its own set of desktop environments. All versions include the standard desktop programs and some pre-installed apps to help with different administrative duties.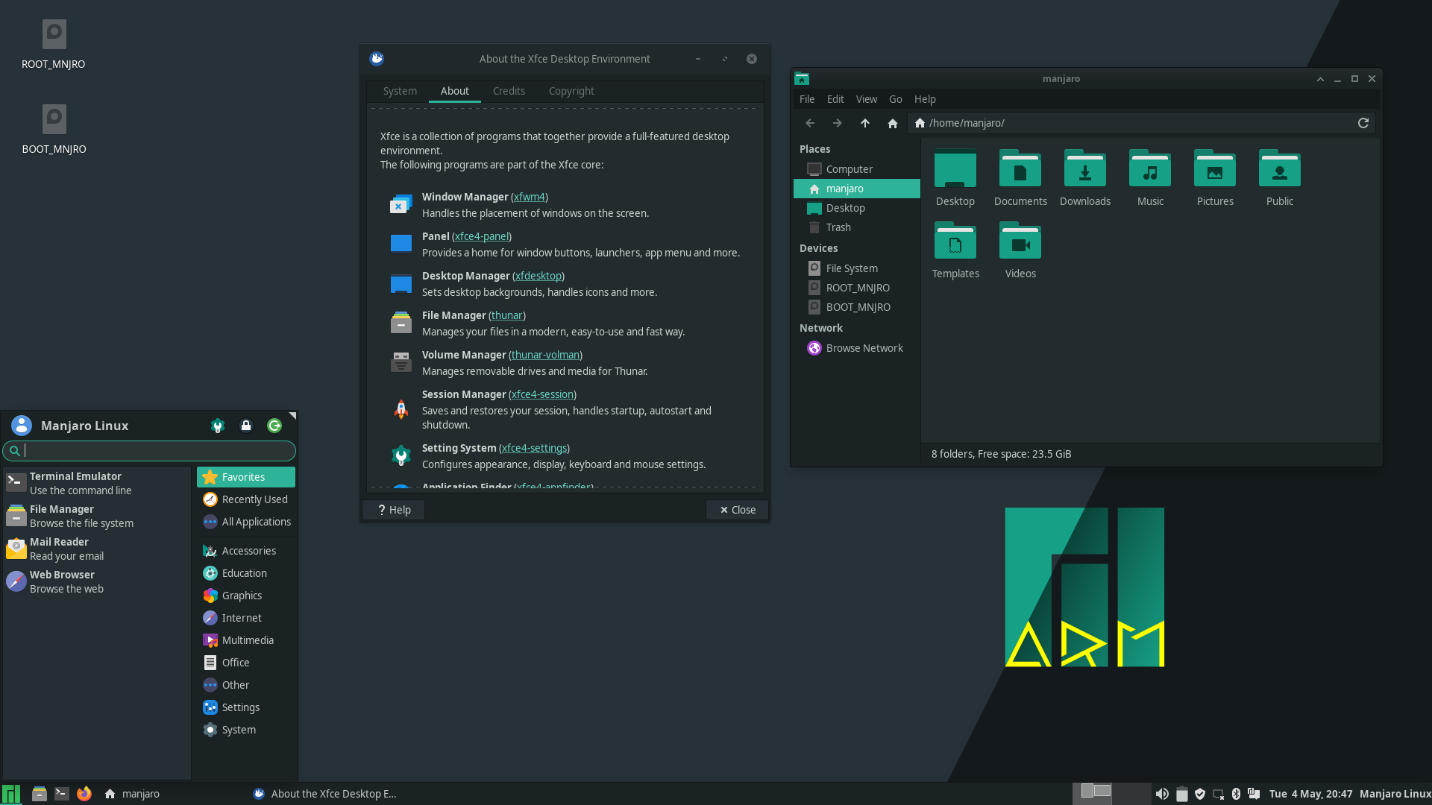 Xubuntu
Xubuntu was created by Ubuntu fans who wanted the core and repository support that came with the system by default. As a result, it retains all of Ubuntu's functionality while removing the bloated UI. It is an attractive and straightforward distribution and includes Xfce, a reliable, lightweight, and flexible desktop environment. It's perfect for people who want the most out of their systems with a sleek design and enough features for everyday usage. It is an official Ubuntu version that includes the lightweight Xfce desktop.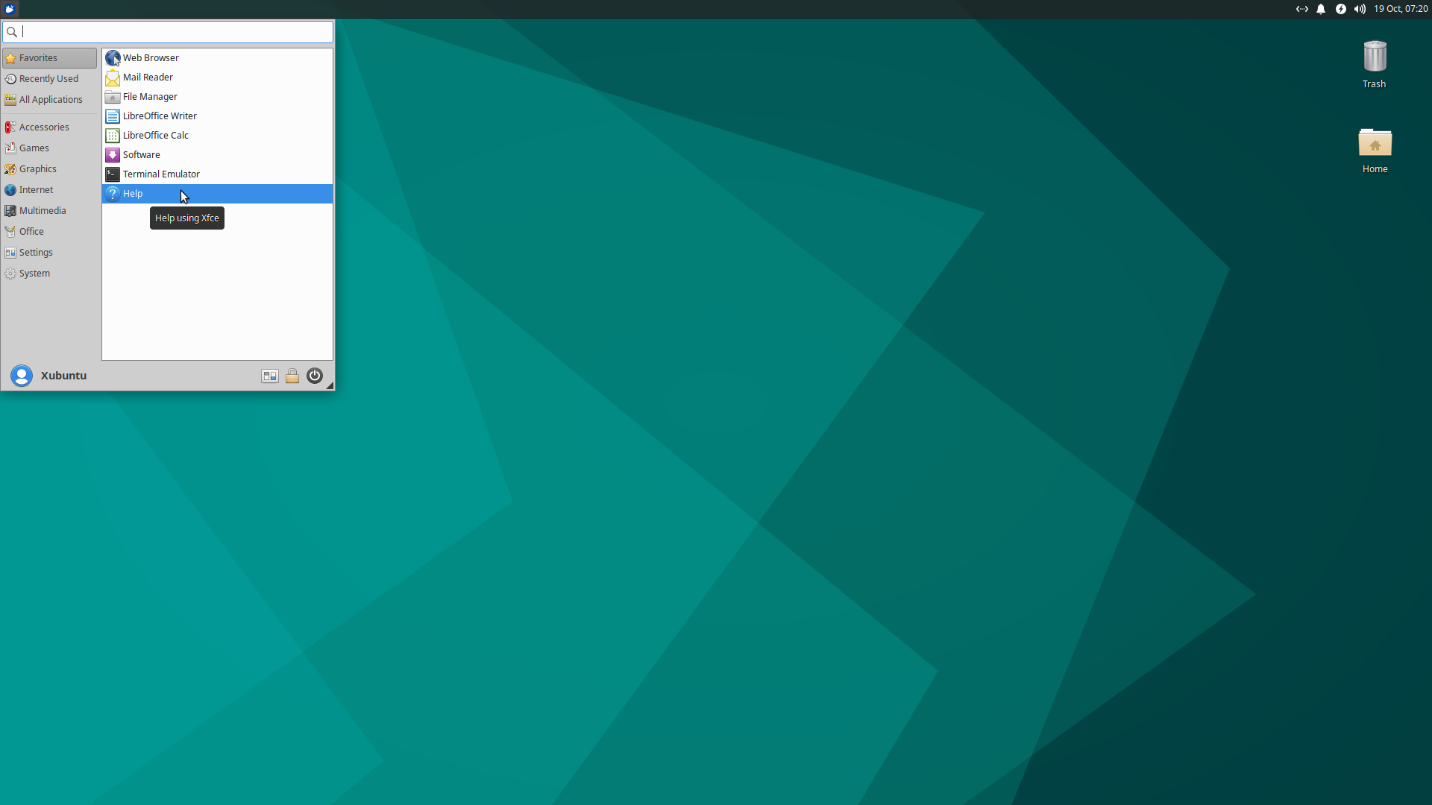 Zorin OS
Zorin OS was originally built to be visually stunning, and the Lite version allows you to enjoy the same quick, but attractive experience on older hardware. It isn't designed for servers, unlike many other Linux distributions instead, it's designed with desktop users in mind. Zorin OS Lite is one of the most compact Linux distros If you are looking for a quick and dependable system without sacrificing appearance. It is available in a variety of editions and three of them are Core, Lite, and Education, and are available for download for free. The Core edition of Zorin is the basic version, which includes all of the programs you'll need on a typical desktop.

MX Linux
This distribution is intended for power users since it gives you a lot more control over your operating system as it is a performance-driven system that is backed by Debian's stability. The default Xfce desktop is incredibly attractive, with the right balance of elegance, convenience of use, and appeal to more experienced users. It uses the minimum resources and can help you in reviving the outdated system with limited specifications. Power users will like the overall mix of being lightweight with Debian's reliability, greater control over your system, and delivery of a performance-oriented experience. MX Linux
MX Linux Xfce is best for newbies who want to play around with their system and customize it. You'll be able to make all of your settings using graphical tools, but you'll also be given a brief introduction to command-line tools, which is a terrific method to learn.

Conclusion
Xfce is an open-source desktop environment designed explicitly for Linux. It aspires to be quick and light while remaining aesthetically beautiful and simple to use. It embodies the fundamental Unix principles of modularity and reusability. It is made up of distinct components that, when combined, give all of the characteristics of a desktop environment, but which may be chosen in groups to suit the user's needs and preferences.
It saves both memory and CPU time due to its compact size. As a result, it's well-suited to older computers with low desktop resources. Xfce, on the other hand, is flexible and powerful enough to fulfill the needs of power users. So, in this post, we've included some of the greatest Xfce distributions.