Photo management software acts as a tool that allows you to handle and organize images in your system. There are various tools available for picture management for Windows and macOS users, but Linux users have some restrictions due to an overall lack of options. However, there are still quite a few photo management programs that work well for organizing images in Linux.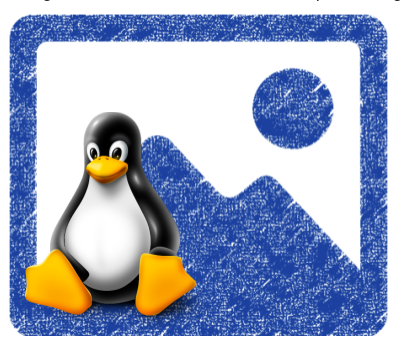 In this article, we cover the top 10 Linux photo management software available. You may use any of the programs listed below, so simply choose according to your unique requirements for organizing your image collection.
Top 10 Linux Photo Management Software
gThumb
GThumb is one of the best Linux photo management programs available for viewing and organizing images. It is a lightweight tool designed for the GNOME desktop. This tool is designed to offer a clean and simple UI with multiple features, editing options, and some more advanced options. GThumb is based on GQView and contains a plug-in system for extensions.
Features of gThumb
GThumb includes many useful features, such as:
Support for various image formats like GIF, EXIF, XMP.
Various browsing options, such as bookmarking support, cut, copy, thumbnails, delete, and more.
Multiple features for organizing pictures with catalogs and tags; importing photos from your Digital Camera; and integrating web albums, such as Picasa, Flickr, etc.
Allows you to use various filters, photo editing options, image format conversions, etc.
Advanced options, such as slideshow creation, setting a picture as a desktop background, exporting images, etc.
Shotwell
Shotwell is not as fantastic as gThumb. This photo management software was specifically developed for the GNOME desktop. This tool is beneficial for importing images from your camera or disk and viewing or organizing these images on your Linux system. Shotwell is the default photo management software that comes with Ubuntu 10.10, and it offers basic built-in editing options.
Features of Shotwell
Shotwell is a useful tool that comes with various features, such as:
The software is easy to use.
Allows you to import your images from a disk or camera to other folders.
Offers various editing and format conversion options for images.
Allows you to organize images according to events and tags.
Supports a feature to upload images on web platforms, such as Facebook, Flickr, etc.
DigiKam
DigiKam is an advanced photo management software. Though mainly developed for KDE, DigiKam also works well in other desktop environments. This tool offers several different features, such as EXIF editing, built-in lightroom, picture editing, and more. Linux users can easily import and organize images using DigiKam. There is an image enhancement option by KIPI (KDE Image Plugins Interface) included in the program, as well. DigiKam is considered one of the best Linux photo management programs available in terms of its advanced operations and features.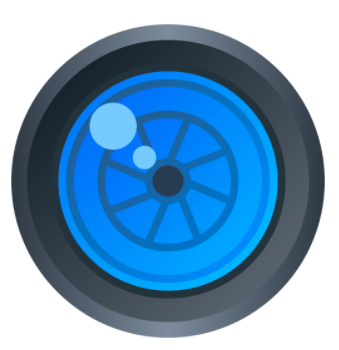 Features of DigiKam
Various features to maintain and organize a vast library of images.
Easily manage albums, metadata, sub-albums, tags, and comments on your pictures.
Easily import and export images from one folder to another.
Supports various image formats, the popular ones being JPEG, PSD, PNG, and more.
Various editing operations are available.
Ability to upload images to many different web platforms (Facebook, Flickr, etc.).
GPS editor, IPTC metadata viewer, and editor.
KPhotoAlbum
KPhotoAlbum is an excellent Linux photo management software created for the KDE desktop environment. This tool can be used to organize and view images in Linux, and it also offers some unique options, such as time-based browsing, categorization processes, and more. KPhotoAlbum also uses KIPI, which is used for improving the capabilities of this tool. With KPhotoAlbum, Linux users can categorize their images according to places, events, and people for better image management.
Features of KPhotoAlbum
Advanced photo organization option that helps you organize photos according to tags, categories, sub-categories, Metadata, etc.
Various editing options available.
Supports the KIPI plug-in to manipulate photos in Linux.
Multiple import and export options.
Allows you to share your images on different platforms.
Provides Boolean searches, as well as the ability to read raw photos.
Darktable
Darktable is an open-source photo management software and is something more than a photo organizer for Linux. This tool is great for managing images, allowing you to view them through a zoomable light table. The center of attraction in this tool is its interface and editing options. Overall, Darktable is one of the best Linux photo management programs available for editing pictures.
Features of Darktable
Several advanced photo editing options.
Easily organize and manage your pictures in Linux with this tool.
Supports image export features for various platforms, such as Picasa, Flickr, etc.
Allows you to convert image format using the format conversion feature.
GIMP
This Linux photo management software is a free and open-source tool that offers impressive options for image management, editing, support for various image formats, drawing on images, and more. GIMP provides flexibility as an image editor because it works on various platforms, such as Linux, Windows, and more.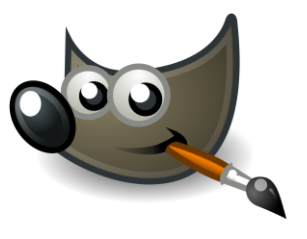 GIMP, or GNU Image Manipulation Program, is released under the GPLv3+ license. This program supports various languages, such as Perl, Python, C, Scheme, and C++ for programmers to work on scripted image manipulation. GIMP has multiple features available for illustrators, graphic designers, scientists, and photographers alike.
Features of GIMP
Customizable user interface.
Various options for image enhancement.
Support for various image formats.
Allows you to perform digital retouching and use graphic design elements.
Hardware support.
Krita
Krita is a free and open-source tool that works well on various platforms, including Linux, Windows, and macOS. This Linux photo management software was primarily designed for animations and digital paintings.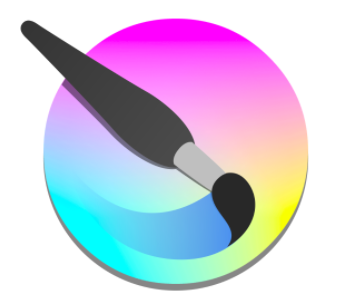 Krita is an affordable tool that comes with various features, including color management, a minimalist UI, an advanced brush system, an HQ OpenGL acceleration canvas, a vector art option, layers and mask options, customizable profile switching, and more. This program even offers a clean and fantastic interface to users. Krita is generally used to create concept art, illustrations, textures, and comics.
Features of Krita
Brush engines and color palette.
Layer management and PSD support.
Drawing Assistant and mirroring tools.
Good HDR support and training resources.
Supports different image formats and settings.
OpenGL enhancement and a vast set of filters and effects.
Pinta
This Linux photo management software is an open-sourced tool that works the same as Windows paint, and Pinta is also known as the Linux version of Windows paint. Pinta includes many more features than MS paint does, but it is still simpler and offers fewer features than other open-source photo editing tools. Pinta has a flexible toolbar arrangement and contains a good layering system.
Features of Pinta
Support for multiple operating systems, such as Windows, macOS, and Linux.
Offers unlimited undo history and add-in capability.
Can be customized according to user requirements.
Supports 35 languages and provides a user-friendly UI.
RawTherapee
This Linux photo management software is an open-source tool used to optimize digital images. RawTherapee includes several different image editing options focused on increasing the user's workflow by facilitating high-density image management. This tool has various features and offers quality images from raw files. You can also modify and save raw images in compressed format using this program.
Features of RawTherapee
Offers an exemplary user interface.
Supports various raw image formats, such as Pentax Pixel Shift, Canon Dual-Pixel, etc.
Multiple adjustment tools and processing tools.
Ability to select different output formats, such as TIFF, JPEG, PNG, etc.
ShowFOTO
This Linux management software is a fast image editor created under DigiKam. ShowFOTO is a lightweight tool that contains fewer features than other available options, but it is appropriate for small-scale image editing. It offers various options, such as adding effects, metadata editing, transformation, and filtering. This tool can be used for viewing, editing, and enhancing images.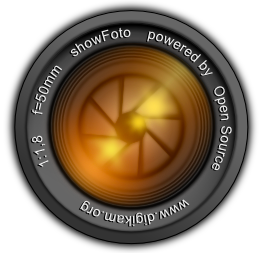 Features of ShowFOTO
Offers various image editing features.
Provides an option for special effects editing.
Ability to adjust images using image transformation tools.
Ability to process raw images more efficiently.
Conclusion
This article covered the top ten Linux photo management programs available with a detailed description of the features of each program listed. Photo management tools allow you to view, organize, and edit images in your operating system. Although there are multiple photo management tools available only for Windows and macOS users, this article covered the ten tools that can specifically help Linux users to handle their images without trouble.