Although Google Chrome is the most popular browser on Windows and Linux Operating System, it has a number of troubling privacy vulnerabilities. One of the most common criticisms of Chrome is that using any Google service, such as Gmail or YouTube, immediately logs you into the browser but the good thing is that it authorizes you to remove your Google account from the Chrome browser at any time. You can delete a Google account, whether it's an old work account you don't actively use or your friend's account that was temporarily used on your computer. You may also block the Google Chrome browser from signing you in automatically in the first place.
Google is just as concerned about online security as you. It provides a number of account protections and security features that keep unwanted visitors away while allowing you to log in quickly ensuring your account security. But sometimes you need to remove your google account from the browser for the sake of security.
In this Article, an easy procedure will be defined to remove the Google account from your Chrome browser in Linux Operating System (Ubuntu). Follow the procedure given below for successful deletion of your Google account from Chrome browser.
Removing Google Account from Chrome Browser
As you can add an account to Chrome browser similarly you can also delete your account from Chrome if you don't require it anymore. Below mentioned are the steps to remove a google account from Chrome on Ubuntu System:
Step 1: Open your Chrome browser
First you need to open the Chrome browser on your system by double clicking on Chrome icon: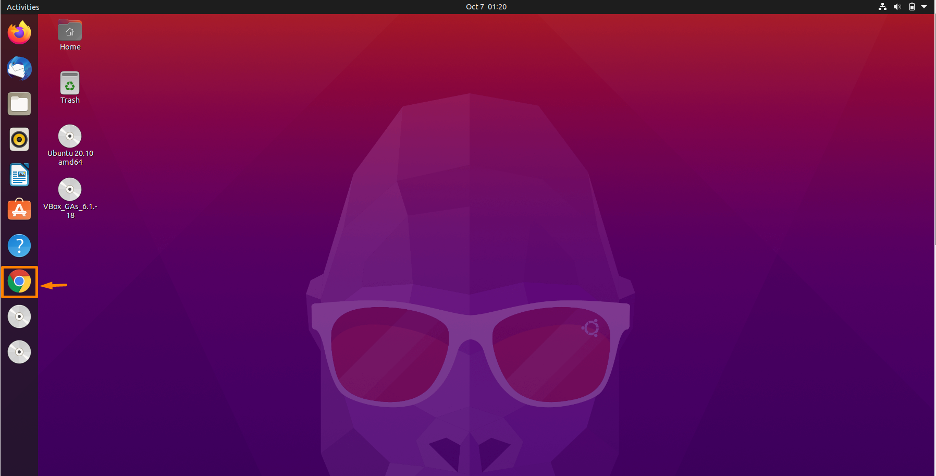 If the icon does not appear in the favourite list you can search Chrome from Activities.
Step 2: Go to your Account
Now in the recently opened Chrome's window click on the profile icon of your account on top right corner after URL bar, a drop down menu will appear:
Step 3: Remove Account
Now from the drop down list, click on "Sign out" option:
Your account will be removed from your Chrome browser and a sign in window will be appeared, click on "Remove an account" option to also remove your account from suggestions.
Now click on remove icon in front of account to remove it permanently from Chrome.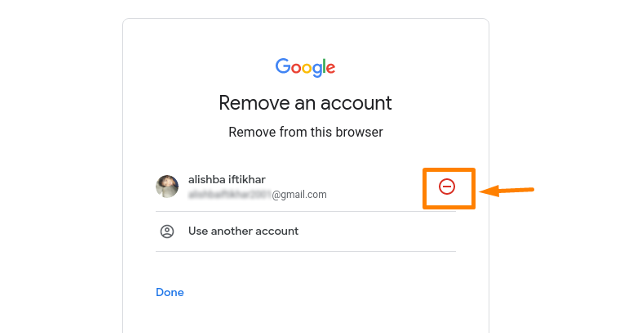 A dialogue box will appear click on "Yes, remove" and then your account will be no longer in sign in suggestions:
If you want to log in to another account you can choose "Use another account" option while not removing your previous account from suggestion or after removing the account you can also sign in to some other account by filling the information, otherwise you can now use your browser without Google account.
Conclusion
A Google Account is a user account that allows you to access, authenticate, and authorize certain Google services online such as Google Ads, Gmail, Google Hangouts, Google Meet and Blogger which uses the same login and password and to enhance your search experience with YouTube and Google. In this Article we discussed how to remove Google accounts from Chrome browser without any difficulty on Ubuntu. As a Chrome user on Linux Operating System, this article will help you if you want to delete your account from the browser.