If you want to enjoy Roblox on your other devices, then you don't have to sign in using your ID and password every time and can sign in through the quick login feature. The quick login feature allows you to sign in to your secondary device using your primary device. If you are signed in to your main primary device, then sign in to your secondary device using it. Want to know how to log in to Roblox quickly? Be with me through this guide.
Requirements for Quick Login – Roblox
To use this feature of Roblox, you will need two different devices i.e., primary, and secondary. The secondary device should be a new device on which you are trying to login into your Roblox account.
Steps to Follow
Following are the steps to use the Quick login feature of the Roblox:
Step 1: Log in to your Roblox account on the primary device: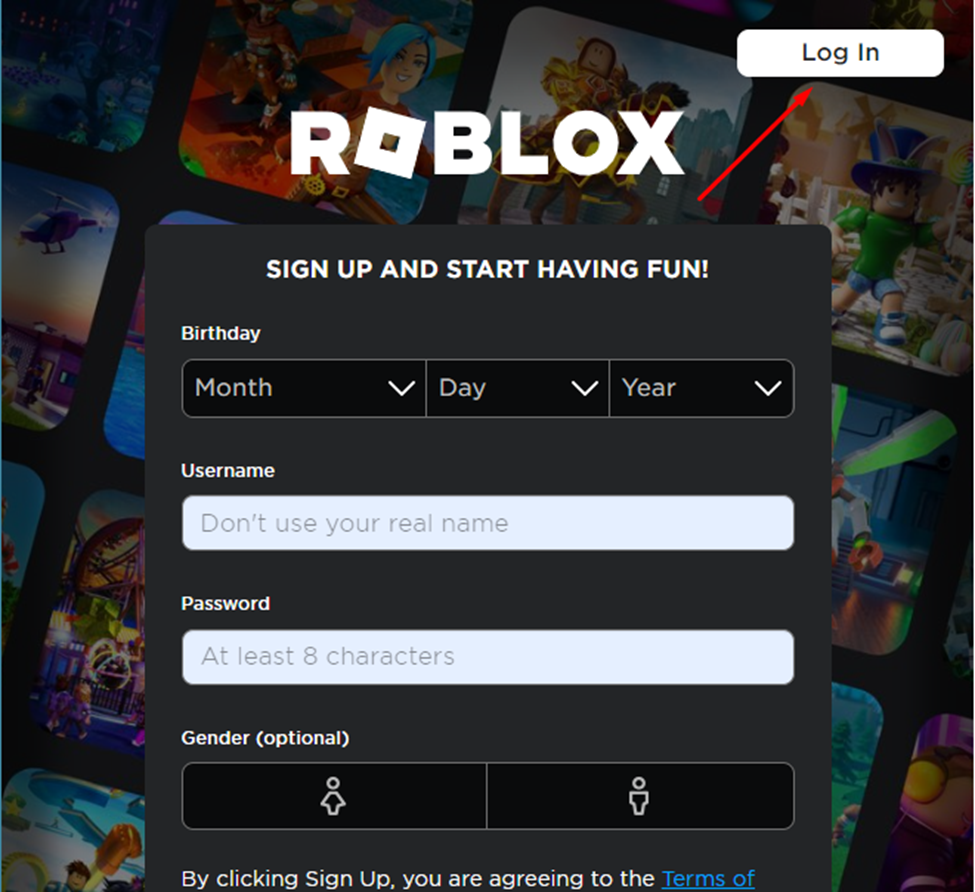 Step 2: Click on the gear icon; you will see four different options; choose Quick Log In: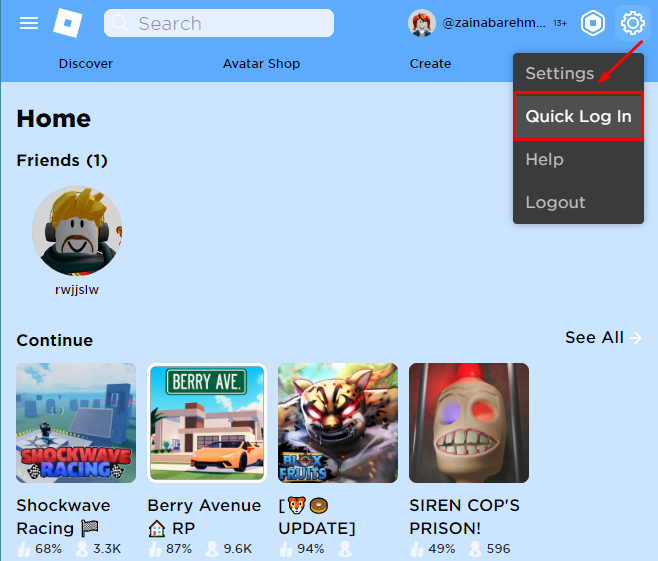 Step 3: A new window will open; now go to another secondary device and open the Roblox login page and click on the option Another Logged In Device:
Step 4: You will get two options QR code and 6-character code:
If you are choosing the code, then copy the code and enter it into your primary device in the text box: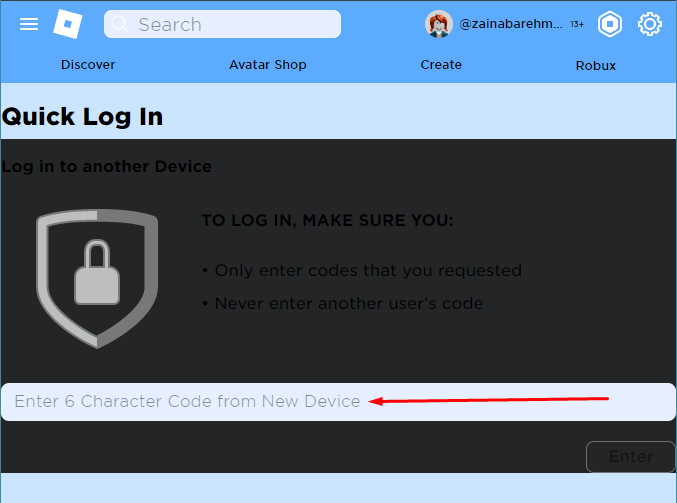 Warning: Never enter another user's code; you will lose access to your own account
Step 5: Confirmation will pop up; click on the Confirm Login: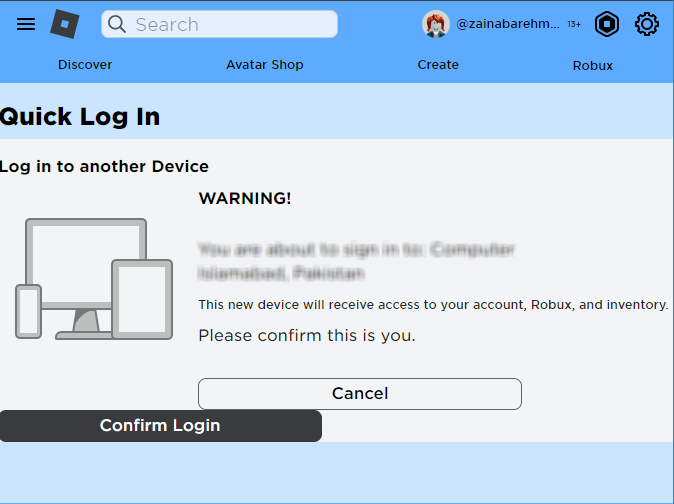 The secondary device will be logged in with your account.
Wrap Up
The quick login feature is a feature of Roblox that allows you to quickly log in to new devices with a single click. It can be a hassle if you enter your credentials for logging in every time on a new device. Follow this step-by-step guide to quickly log in to your secondary devices.