The operating system is interlinking the hardware components with the software system. Many people might get confused when it comes to the operating system. They can't decide whether to choose the Linux operating system or Windows. Windows is the most popular and frequently used operating system and is available in client and server versions. Linux is another popular OS that is based on the Linux kernel. In this tutorial, we will go through about all the related information regarding these two OS.
What is Linux Mint?
Just like Windows, Linux Mint is also a type of operating system. It is a community-driven distribution that is merely based on Ubuntu. Whenever people want to switch from Windows to Linux then this operating system is the most chosen one among the users.
Linux Mint was introduced in 2006. Since that time, it has made itself very much mature and powerful. The Linux Mint has a user-friendly interface and most importantly it is extremely easy to use.
What is Windows?
Another popular and most widely used operating system is Windows. The manufacturer of this OS is Microsoft. People use Windows on their desktop computers, personal computers, and tablets extensively.
Windows 10 has been in use since 2015 and from that time the latest OS was Windows 10 but Microsoft recently released Windows 11 and as a result, many people shifted to it.
Are there any Similarities Between Linux Mint and Windows OS?
The similarities between both OS are:
System updates are available frequently
Both operating systems provide the facility of user interface
User-friendly environment
Offers various development tools to write software
Compatible with embedded devices
Both operating systems have 32 and 64 bits editions available
Concept of virtual memory is used by these both operating systems
Are there any Differences Between Linux Mint and Windows OS
Thee below-mentioned table will guide you about the differences between the two OS:
| Linux Mint | Windows |
| --- | --- |
| Open source and free OS | User needs to purchase a license |
| Uses monolithic kernel | Uses microkernel |
| Offer fewer third-party applications | Almost all third-party applications are available |
| Offers only essential software | Offers all necessary software |
| Installation is a demanding task | Installation is easy |
| Fast boot | Slow boot |
| Privacy is not a concern | Privacy becomes a huge concern |
How to Check the Speed of the Window System
There is a built-in tool in Windows laptop through which you can monitor the activity of your system and perform the speed test. Follow the below steps:
Step 1: Press Windows + R to open the run box and type perfmon and hit Enter: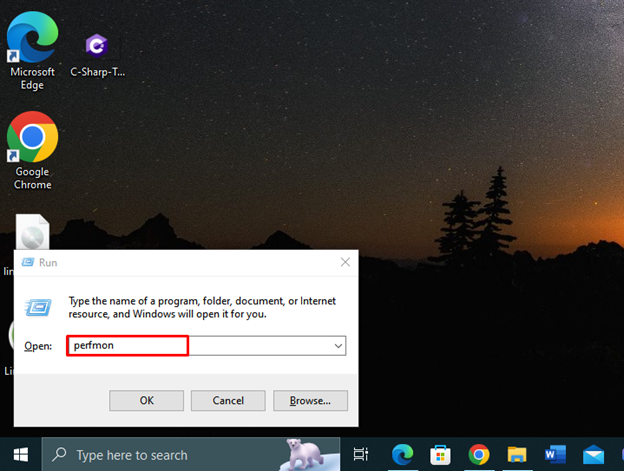 Step 2: Look in the right pane of the opened Window and expand the Data collector sets and then the System. Under the system, right-click on the System Performance and choose Start:
Step 3: Once the performance test is finished, look for the report section in the same Window and expand the system and system performance.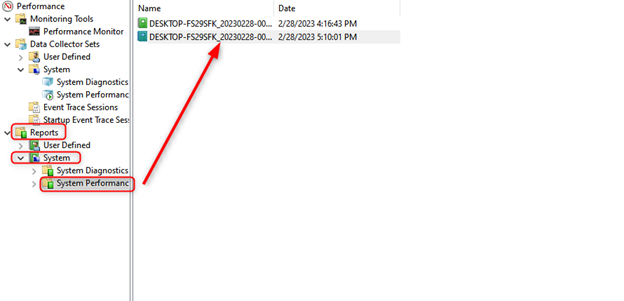 Open the report from the right side and analyze it. In the provided, you will find the Summary, Network, Disk, and CPU details.
How to Check the Speed of the Linux Mint System
In Linux, stress-ngs is the command line utility for checking the speed test and performance of the system. Install this tool through the following command:
sudo
apt-get install
stress-ng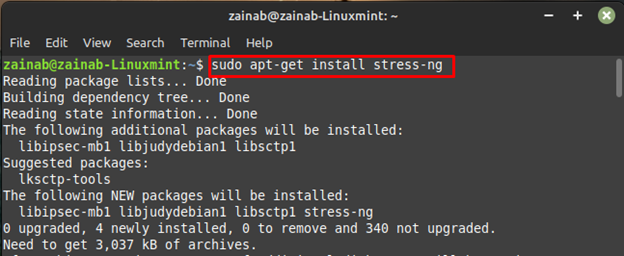 You can get the detail of the current system load by executing the below command:

If you are applying the load avg of the four on your system, specifically two CPU-bond by the following command:
It will output CPU utilization.
Linux Mint Vs Windows 10 Speed Test
If we compare and discuss which operating system has faster speed then it must be Linux Mint. Linux is very much faster as compared to other operating systems. Windows 10 is known for being slow and this trend continues throughout time.
The hard drive space used by Linux Mint is 9GB (minimum). It goes only to a limit of 20GB, whereas Windows uses a space of about 300 GB. Which means the performance of Linux is better than Windows.
Bottom Line
If you cannot decide which OS is better to choose then we would suggest you to go with Linux Mint. There are multiple reasons for this choice like Linux is faster as compared to windows 10 and most importantly it provides greater security to its users. The concerning stuff is offered greatly by Linux Mint while other things are somehow the same in Windows as well as in Linux.