Linux is the most popular and widely used operating system with different distributions and each one has its pros and cons.
Linux Mint and Fedora
are two popular distros of Linux, the only difference between them is Linux Mint is for beginners and Fedora is for advanced users. In this guide, we will discuss them so you can pick one that suits you best.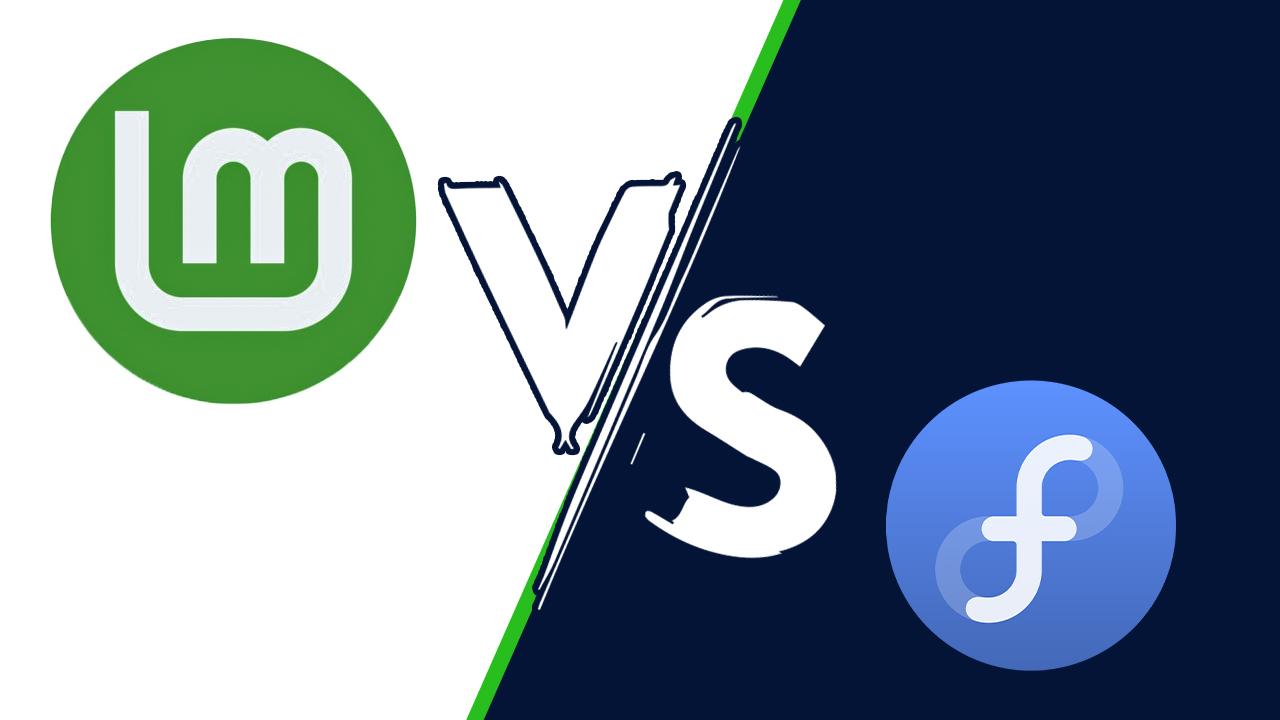 Linux Mint
The Linux Mint is based on Debian and Ubuntu. It is a user-friendly distro of Linux with a modern and easy to use operating system. Its interface is somehow similar to Windows. It is more stable, and reliable and provides additional security to the users.
The upgradation process is a bit difficult and it updates on a regular basis to remove bugs. It comes with pre-installed and integrated applications and everything can be done via GUI.
The Linux Mint has followings are the Pros and Cons:
Pros
Easy to use and provides multimedia support
It is free and open source
Based on the best software managers, Debian, and Ubuntu
Requires little maintenance but it is stable and secure
Cons
It has no device manager
Require more device storage to run effectively
It has no PPA (personal package manager
Fedora
Fedora is the Red-Hat community-based project that was developed to innovate the Linux servers and cloud spaces. Fedora is a well-established and competent OS. The update and installation process are faster due to the package cloud's automated software. It comes with no proprietary applications in the package.
Fedora is more up-to-date than Linux Mint. It used the GNOME default desktop and Red Hat Package Manager DNF along with the anaconda installer.
Pros
It is free and simple to use but completely different from Windows and MAC
It has great accessibility
Better reliability
Cons
Need extra tools for servers
Do not work with other servers in real-time
It is not compatible with old hardware resources
Which One Should You Use? Linux Mint VS Fedora
The basic features comparison between Linux Mint and Fedora are:
| | | |
| --- | --- | --- |
| Features | Fedora | Linux Mint |
| Based on | Red Hat Enterprise Linux | Debian, Ubuntu |
| User interface | For advanced Linux users | For beginners |
| Default desktop environment | GNOME | Cinnamon, MATE, XFCE |
| OS Family | GNU + Linux | GNU + Linux |
| Package Manager | RPM, DNF | Debian package manager (APT) |
| Stability | Fedora is stable | It is more stable |
| Pre-installed applications | It has no default software | Important applications are installed by default |
| Release cycles | The release comes twice a year | Long term every two years |
| 32-bit support | Does not support 32-bit OS | Supports 32-bit OS |
Verdict
If you are looking for a distribution that is stable, Red Hat based, and has a decent community then Fedora is best for you. If you are looking for a more customizable distro of Linux, Debian/Ubuntu based, with additional software, security, and more stability then Linux Mint is a better choice.
Bottom Line
Linux is a powerful operating system in terms of performance. Linux systems are available in various forms and they all are open source. The two most popular and widely used Linux distros are Fedora and Linux Mint. We have compared them in detail, choosing the one that suits you the most.