Winamp is a media player that can play almost all major audio formats. Users can listen to music, podcasts, and audiobooks and download them as well. Winamp become popular due to its user-friendly interface. It supports plugins that allow users to customize the appearance and add new features. Users can also create playlists and organize their music in the built-in library of the Winamp.
Winamp is compatible with almost every operating system including Linux Mint. In this guide, we have explained the procedure of setting up the Winamp on Linux Mint 21.
How to Install Winamp on Linux Mint 21
Follow the step-by-step guidelines for installing Winamp on Linux Mint 21:
Step 1: Install and setup PlayOnLinux on your system
PlayOnLinux is used to run Windows-based apps on Linux. PlayOnLinux can be installed on your system from a simple command or a user interface:
sudo
apt-get install
playonlinux
Once the installation process is finished successfully, launch the PlayOnLinux via the below command: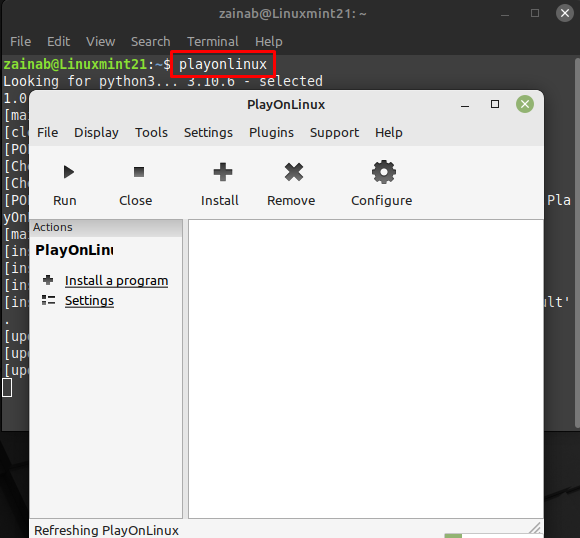 Step 2: Install Winamp on Linux Mint 21
First, download the .exe file of Winamp from the official website of this tool and the downloaded file will be saved on your system.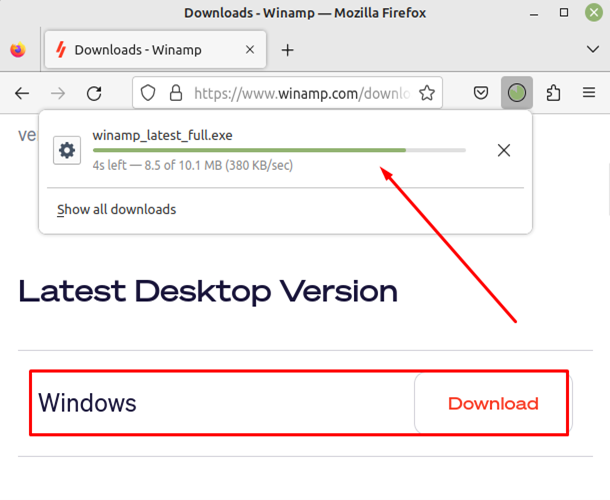 Note: There is only a Windows file of Winamp. To install and run it on Linux we need PlayOnLinux.
Next in the PlayOnLinux, click on Install a program from the left pane:
Once you clicked, it will open a new window click on Install a non-listed program:
A manual installation wizard will open on your system, click Next: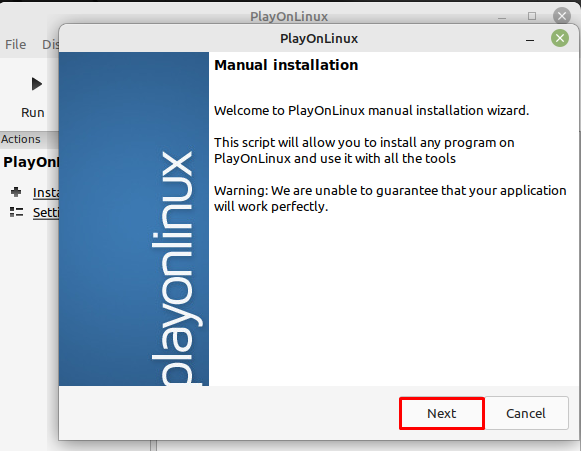 The two options will appear on your screen, choose to Install a program on a new virtual device:
Now manually enter the tool's name you are installing through PlayOnLinux.
In the next dialog, keep all the options unselected and click on Next: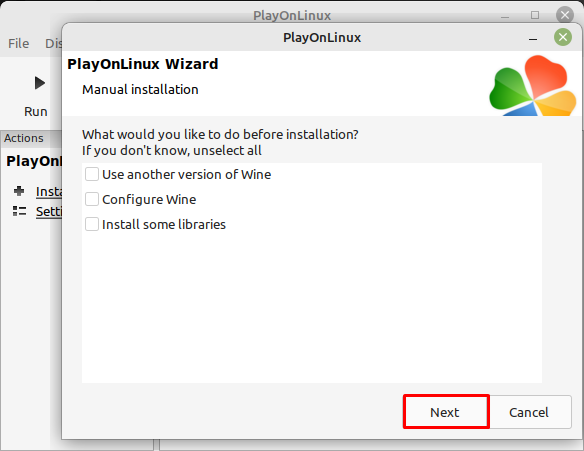 Next, choose the virtual drive for the installation of Winamp:
A new dialog will appear on your screen, click on the Browse, and choose the downloaded .exe file of the Winamp.
The Winamp installer will appear, click Next:
Agree with the term and services by selecting I Agree and move next:
The Winamp will be installed on your system, and the general interface of the tool is:
How to Remove Winamp on Linux Mint 21
If you ever want to remove the Winamp from your system, open PlayOnLinux and right-click on the application. The list of different options will appear, choose to uninstall: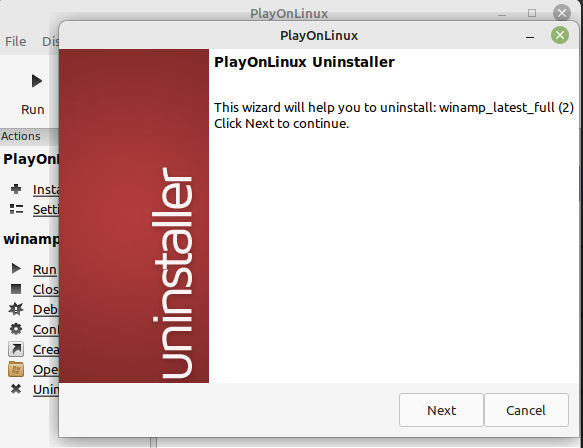 After removing the Winamp, if you need to remove the PlayOnLinux from your system, execute the following command:
sudo
apt-get remove
playonlinux

Conclusion
Winamp is a popular media player, plays popular audio formats and customize the user interface. In Linux Mint 21, the installation of Winamp requires PlayOnLinux. First install PlayOnLinux, a virtual device for your system, and then install Winamp.