Vivaldi is a free and open-source web browser that is developed by Vivaldi Technologies, a company based in Oslo, Norway. It is available for Windows, macOS, and Linux operating systems, and it is known for its focus on privacy and customization. So, if you are looking for an efficient and easy to use internet browser that is freely available for Linux Mint then try this Vivaldi browser and for that read this guide.
How to Install and Setup Vivaldi on Linux Mint 21
Vivaldi offers a wide range of features and tools for browsing the web, including support for tabbed browsing, bookmarks, and extensions. The easiest way to get Vivaldi browser on Linux Mint is by downloading its deb file, below are some steps that one needs to perform:
Step 1: Download the deb file for the browser by going to download section of its official website after selecting the suitable version: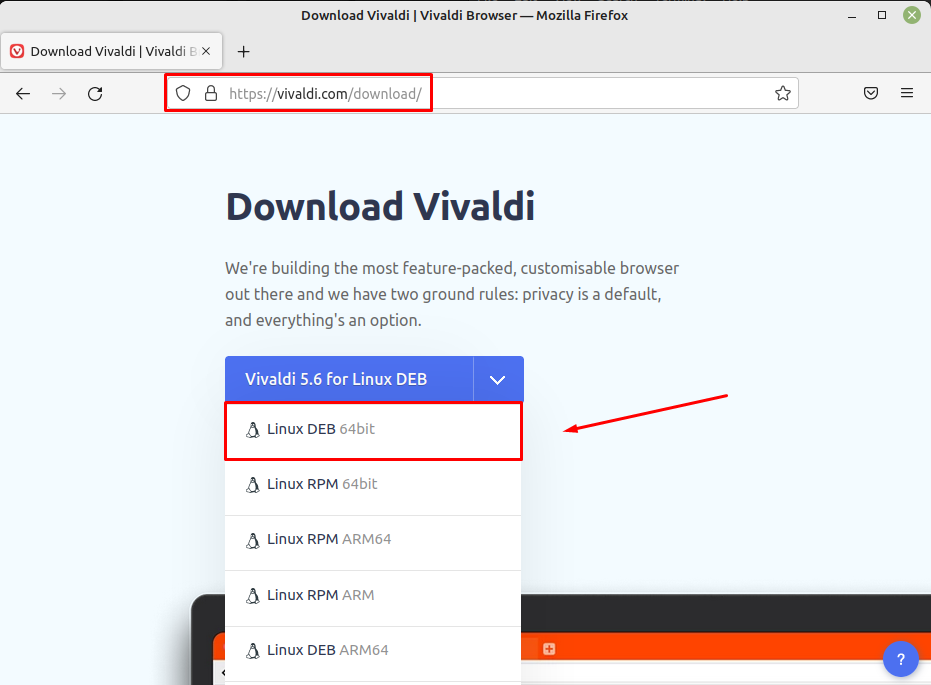 Next the download will start and wait till the file is download completely in the download's directory: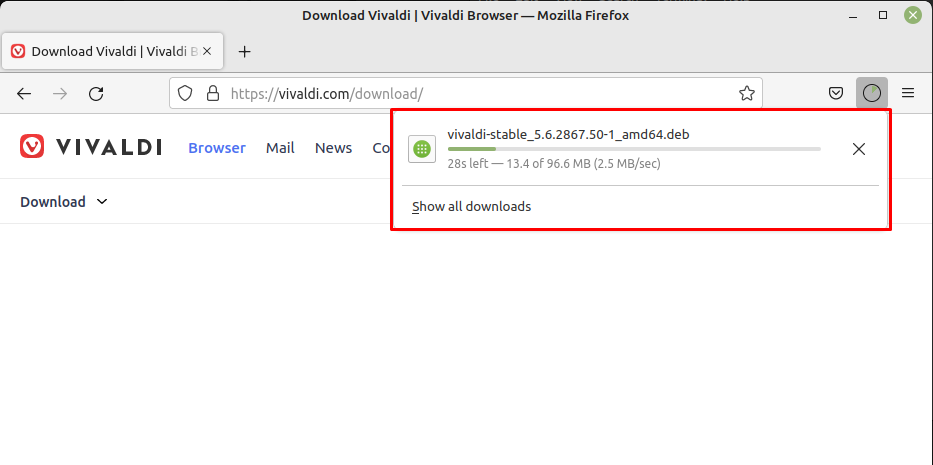 Step 2: Now open the terminal and move to the respective downloads directory where the file is downloaded: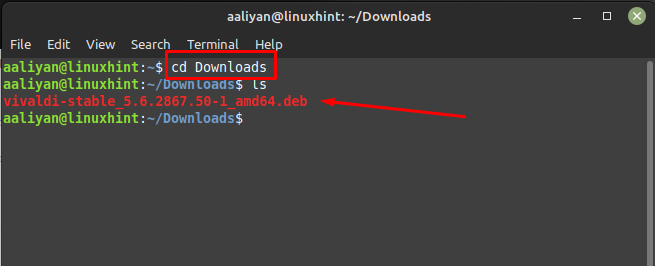 Step 3: Next install the Vivaldi on Linux Mint using the default package manage through the downloaded deb file by executing:
$
sudo
apt
install
.
/
vivaldi-stable_5.6.2867.50-
1
_amd64.deb
-y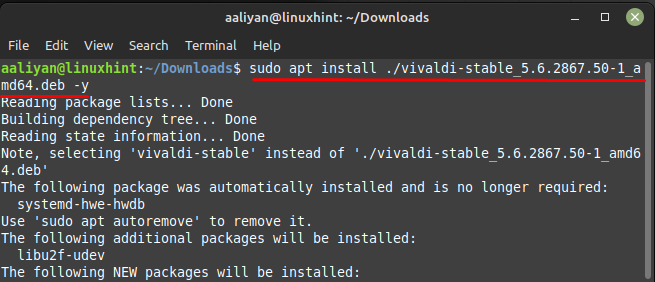 Now once the browser is installed correctly check its version to see if it is correctly installed by executing:

How to setup Vivaldi Browser on Linux Mint 21
Vivaldi includes features for organizing and managing tabs, as well as tools for taking and organizing notes and bookmarks, here are some steps that one needs to make this browser ready to use:
Step 1: To run this browser simply execute the below given command in the Linux Mint terminal: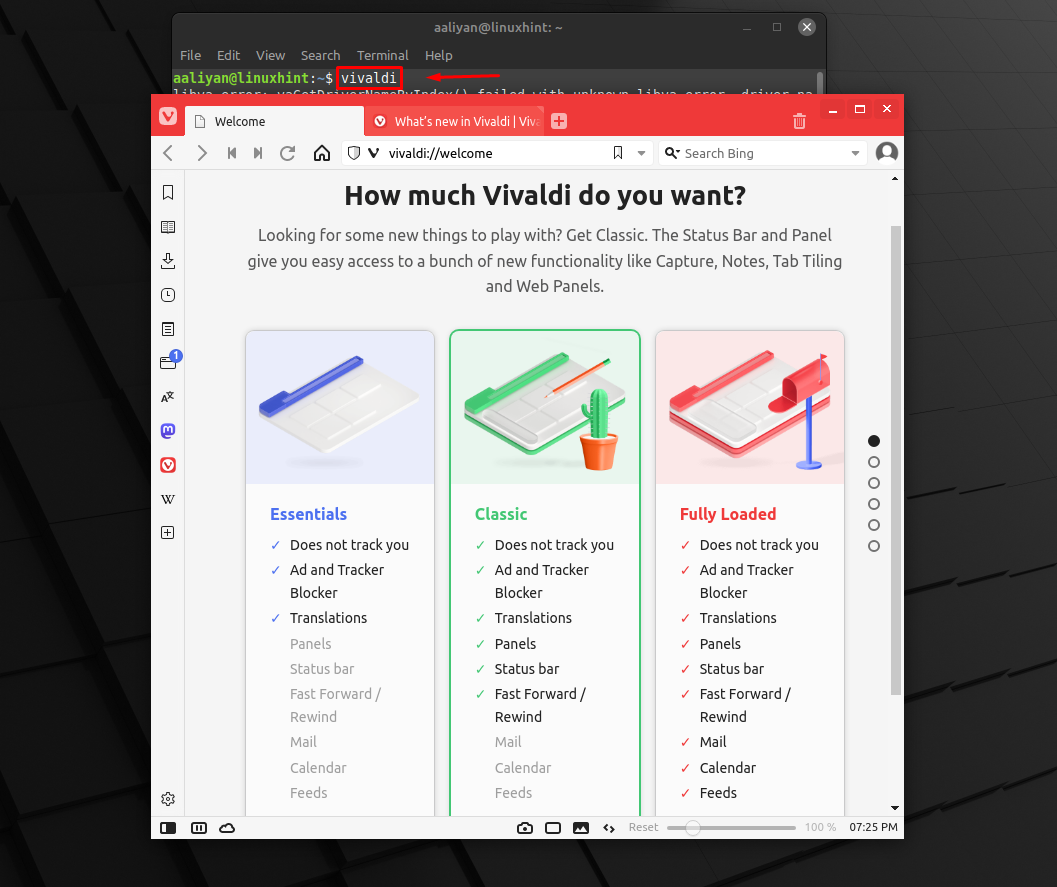 Next, select the version of browser depending on your own preference but the Fully Loaded one would be the best in all cases as there are number of features in that version and once you have selected one option click on Continue: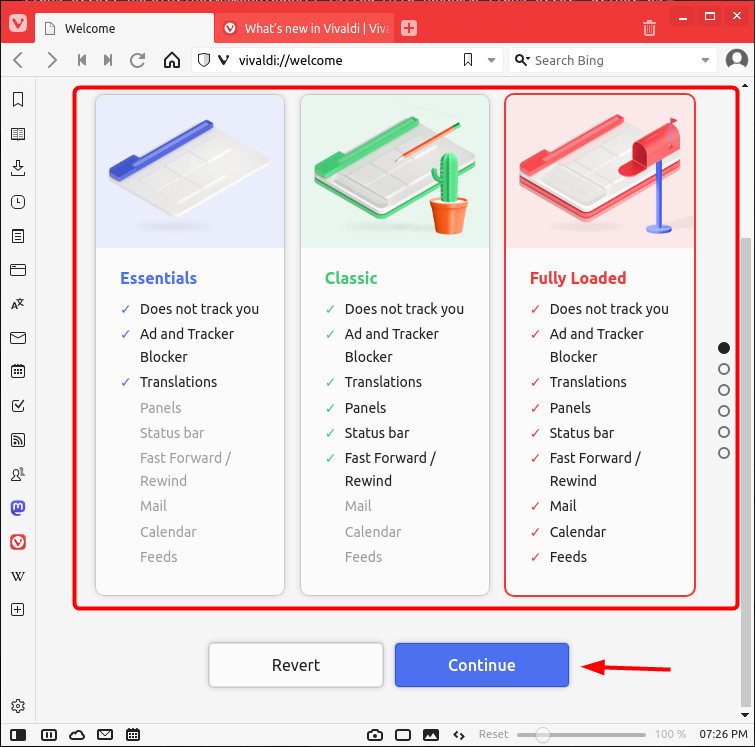 Step 2: If you are previously using any browser that contains all your passwords and bookmarks then select the one and click on Continue, in my case I was previously using Firefox:
Step 3: Now pick up a theme depending on your choice and once you have selected the desired option click on Continue:
Step 4: Now select the position of tabs like on the top, on the left, on the right or at the bottom and click on Continue: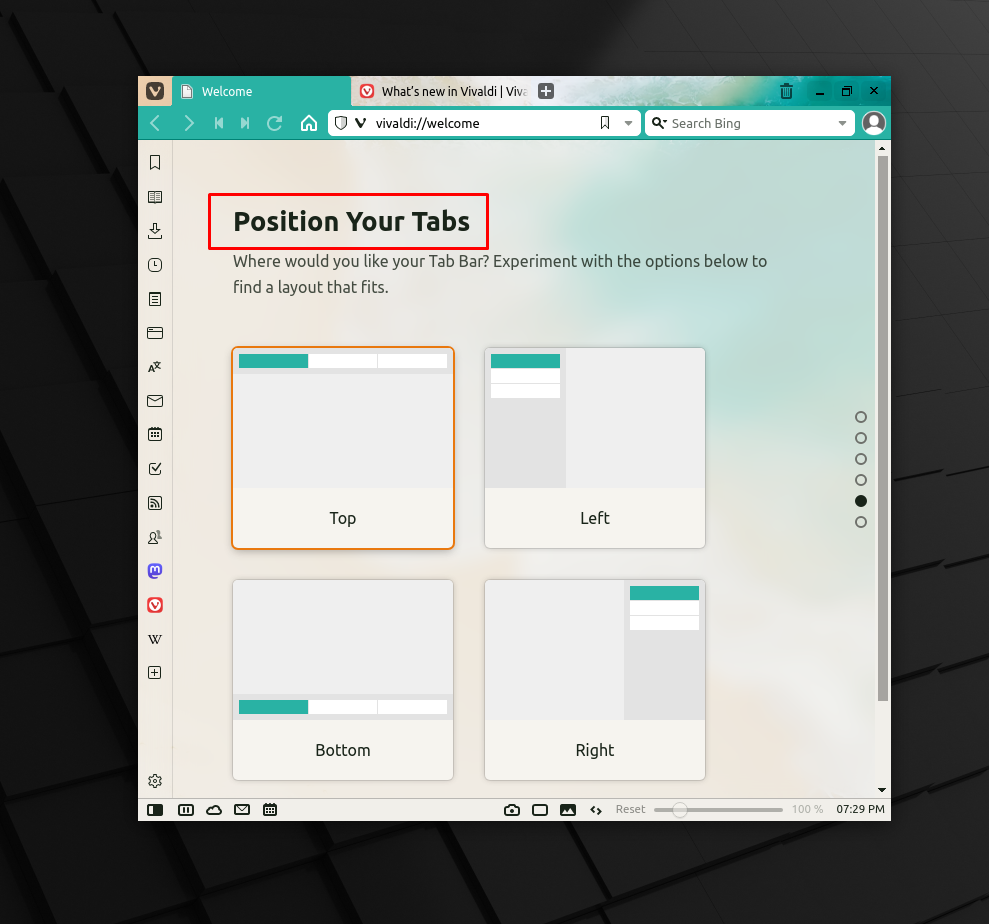 Now you are all set, and the browser is ready to use so now enjoy this fast and feature loaded internet browser:
How to Remove Vivaldi Browser on Linux Mint 21
To completely remove Vivaldi browser from Linux Mint 21 in case you no longer use this browser and want to free up some space then execute:
$
sudo
apt remove
--autoremove
vivaldi-stable
-y
Conclusion
Vivaldi is notable for its focus on customization, with a wide range of options for personalizing the appearance and behavior of the browser. The only way to install this browser on Linux Mint 21 is by downloading its deb file, the whole process of installing it is given in this guide.