The Lynis is an open-source and most trustable security auditing command-line tool for Linux and Unix-like systems. It is a powerful tool for scanning viruses and vulnerabilities in systems and auditing other details that includes malware attacks, corrupt files, firewall, security and system information.
Furthermore, it monitors other details like installed and available packages of the system, logging and monitoring, kernel parameters, network configuration and many others that lie under the security premises of the system.
How to Install Lynis on Linux Mint 21
Installing the Lynis tool is quite easy but we need to proceed with each command carefully to let it install successfully.
Step 1: Update the system repository to upgrade all the packages present in a system. This will help you to install latest version of required tool:
Step 2: Next step is to download the Lynis audit tool from apt repository by making use of mentioned command: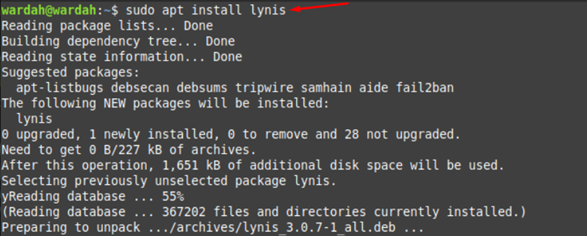 Step 3: Run the given command to get the version of Lynis tool to check if system has installed the latest release of it:

Step 4: Launch the Lynis utility with the help of following command: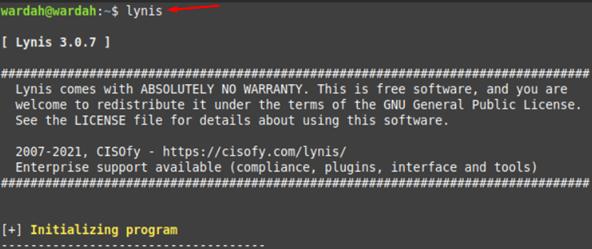 Getting Started with Lynis Commands
Let's perform some of the Lynis commands to check how it works for security audit:
i: To get information about Lynis tool, run: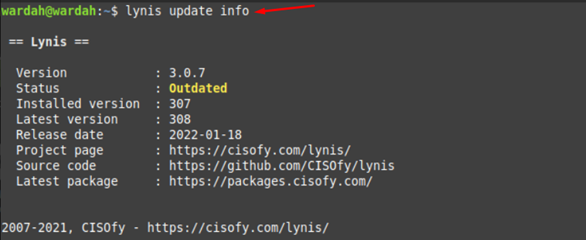 ii: To show commands that are supported by Lynis tool, execute the command:
iii: The Lynis command-line tool also helps to audit profiles which is basically a configuration file. These files are typically present in the /etc/lynis directory. To get audit profiles on terminal, type:
iv: Execute the mentioned command to let Lynis tool start security audit of the working Linux system:
$
sudo
lynis audit system
v: To display basic Lynis tool settings in the terminal, type: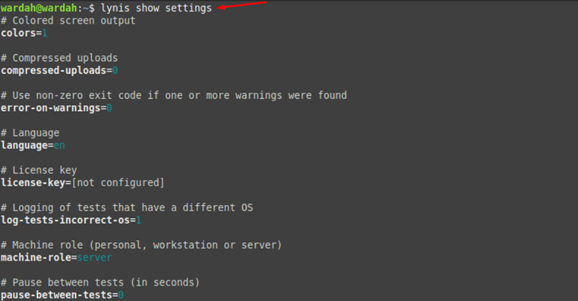 How to Remove Lynis from Linux Mint 21
To delete Lynis command-line tool from the Linux Mint 21 system, run the command mentioned below:
$
sudo
apt purge
--autoremove
lynis
Conclusion
The Lynis is an open-source, powerful command-line utility that helps administrative and security professionals to scan the system. When using this security scanning tool, every detail regarding system applications, network parameters, viruses, cracked applications displays on screen.
This article has mentioned the detailed description about Lynis tool and its installation process. We have also executed some of the basic commands to show how this tool works.