Nowadays there are several popular streaming tools that require monthly subscriptions to use. On the other hand, KODI is a free and open-source popular media player application, compatible with almost all operating systems including Linux.
KODI turns any device into a digital setup giving users the ability to stream from the internet, home network, and local files. It organizes your media files and allows you to play games, and watch tv shows and movies. People install it on their devices to use it as a media center with their TV. In this tutorial, we have explained the procedure for installing KODI on Linux Mint 21.
How to Install KODI on Linux Mint 21
The installation procedure of KODI is easy and can be done quickly. Add the official PPA repository on Linux Mint 21 through this command:
sudo
add-apt-repository ppa:team-xbmc
/
ppa

After adding the repository update the system using the update command and install KODI by executing the below given command: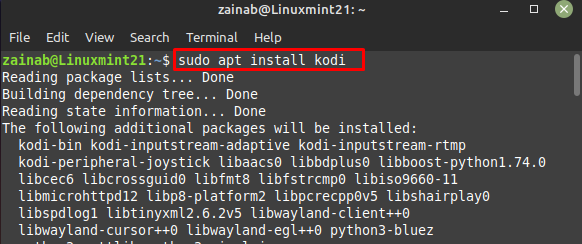 After the installation has been completed successfully, launch the KODI on Linux Mint 21 via the following command:
To access the additional features on KODI, click on the Add-ons from the left pane:
In this section various add-ons are available.
How to Remove KODI on Linux Mint 21
If you need to uninstall KODI, you can run the following command: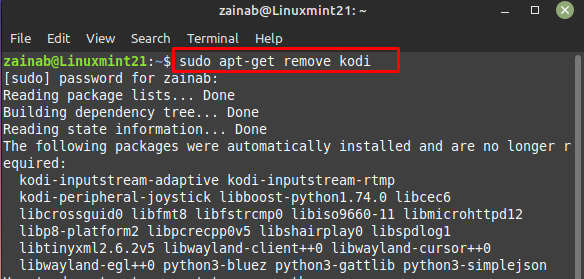 Remove PPA repository of the KODI from the list of software sources:
sudo
add-apt-repository
--remove
ppa:team-xbmc
/
ppa

Conclusion
If you are looking for the best way to watch the TV shows and movies on your devices then KODI is the software for you. It is known for its versatility and can be run on any device. You can add folders and categorize them according to TV shows and movies. Follow this guide to get the KODI on Linux Mint 21, an open-source free software on your.