Chrome browser was introduced in September 2008, and since then, it has always met user expectations. There are plenty of things that you can do with a chrome browser for ease of use. One such feature is managing passwords for accounts on websites or web apps. You can also download all your saved passwords and then upload them back if you are changing your device or some other reason. In this post today, I will be guiding you in exporting and importing passwords in google chrome.
Possible Reasons for Exporting and Importing Passwords In Google Chrome
There might be personal reasons behind downloading passwords from google chrome but still, you should why it is important to download passwords from google chrome.
Google Chrome's password manager is not considered a secure one as many users have already complained about their saved password loss.
If you are changing your PC, then you will require to upload all your passwords.
If you are suspicious about your saved passwords' mishandling, you need to export all the passwords in a CSV sheet and re-upload them after modifications.
Steps to Export Passwords In Bulk In Google Chrome
Here are the steps that will help you in exporting your saved passwords in google chrome:
In the address bar, type "chrome://settings" and press enter. This will open the settings page of the chrome browser.
Under the Autofill section, select "Manage Passwords" to see the saved passwords.
After seeing the list of all the saved passwords, You have to click on the three dots given after the saved passwords option.
Clicking on the three dots menu will show you the "Export passwords" option. Click on the option to export the passwords.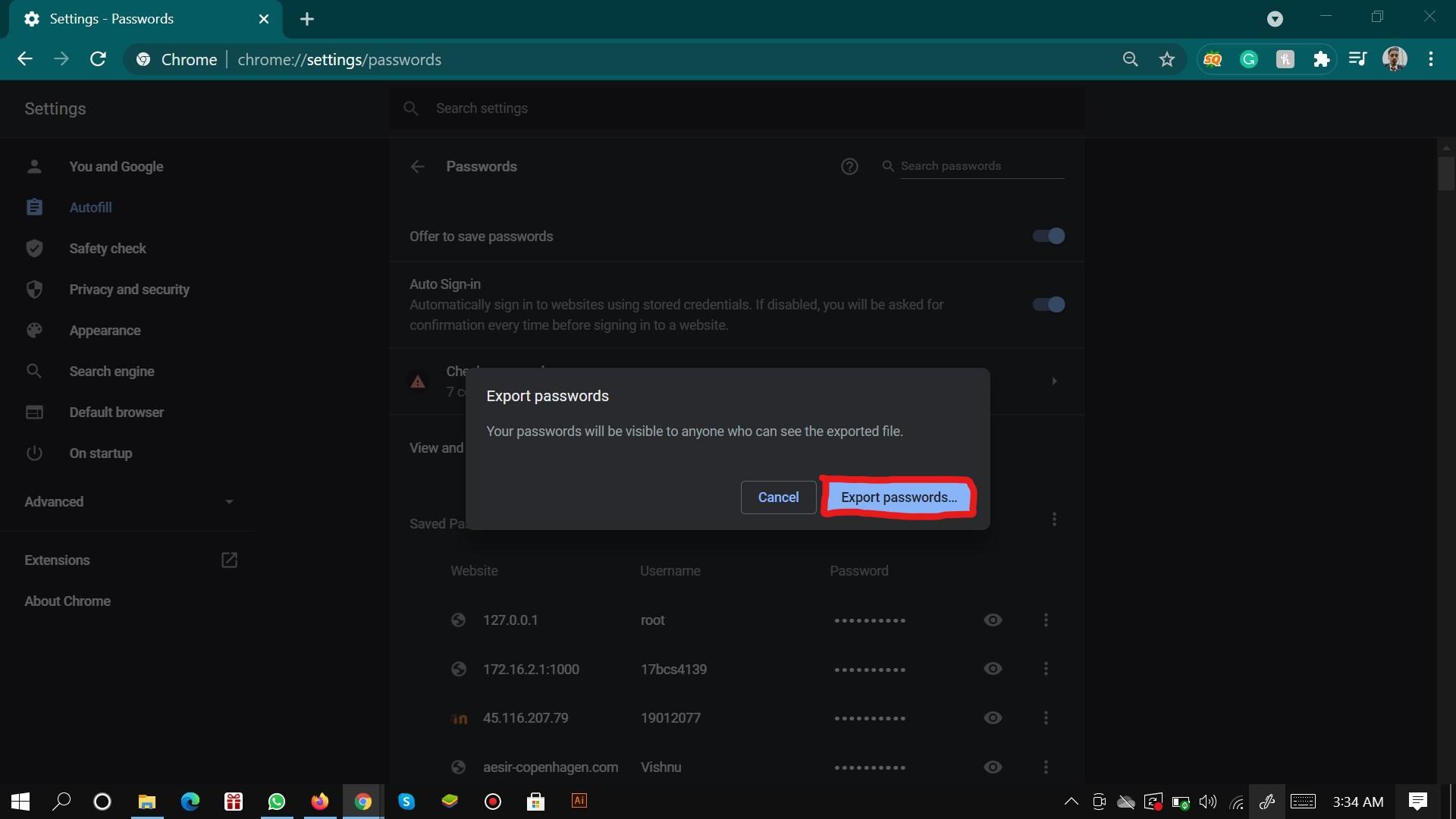 After clicking yes on the warning message, you will ask for your PC pin/password to confirm if it's you. Enter the PIN to verify the ownership.
Now specify the location for the CSV sheet, and your passwords will be saved in your PC drive.
This was about exporting passwords in google chrome. These steps are not so difficult to follow, but sometimes Chrome doesn't show the Export Passwords option.  Here's how to deal with the problem.
Exporting Passwords Chrome Using Experimental Features
Well, this is not a big issue to deal with. You need to navigate to experimental features of google chrome.
To enable Experimental features. Type "chrome://flags" in the address bar. And search for Password Export in the search box given on the top.
Locate password export and select Enabled from the dropdown menu and click on the relaunch button.
Type chrome://settings/passwords in the address bar and download the passwords by verifying yourself.
Steps To Import Passwords In Google Chrome
By default, Chrome has disabled flags for Importing Passwords. You need to enable that. Type chrome://flags/ in the search bar and then search for Password Import in the search box at the top of the page. Enable Password export from the dropdown and click on relaunch.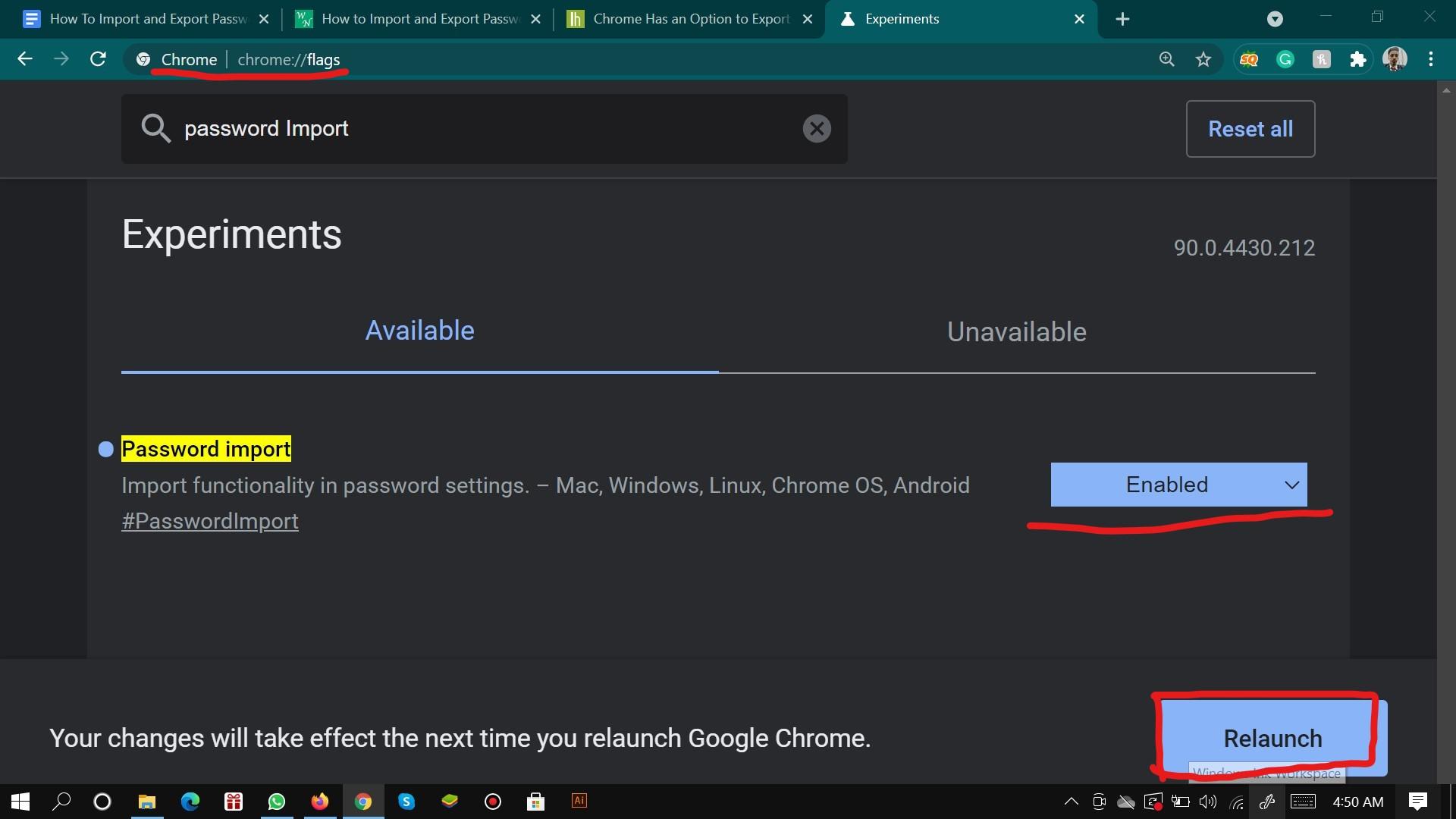 Now you can import your passwords to google chrome. Here are the steps how to do:
Type chrome://settings/passwords in the address bar. Click on the three dots given in front of saved passwords and click on the Import option.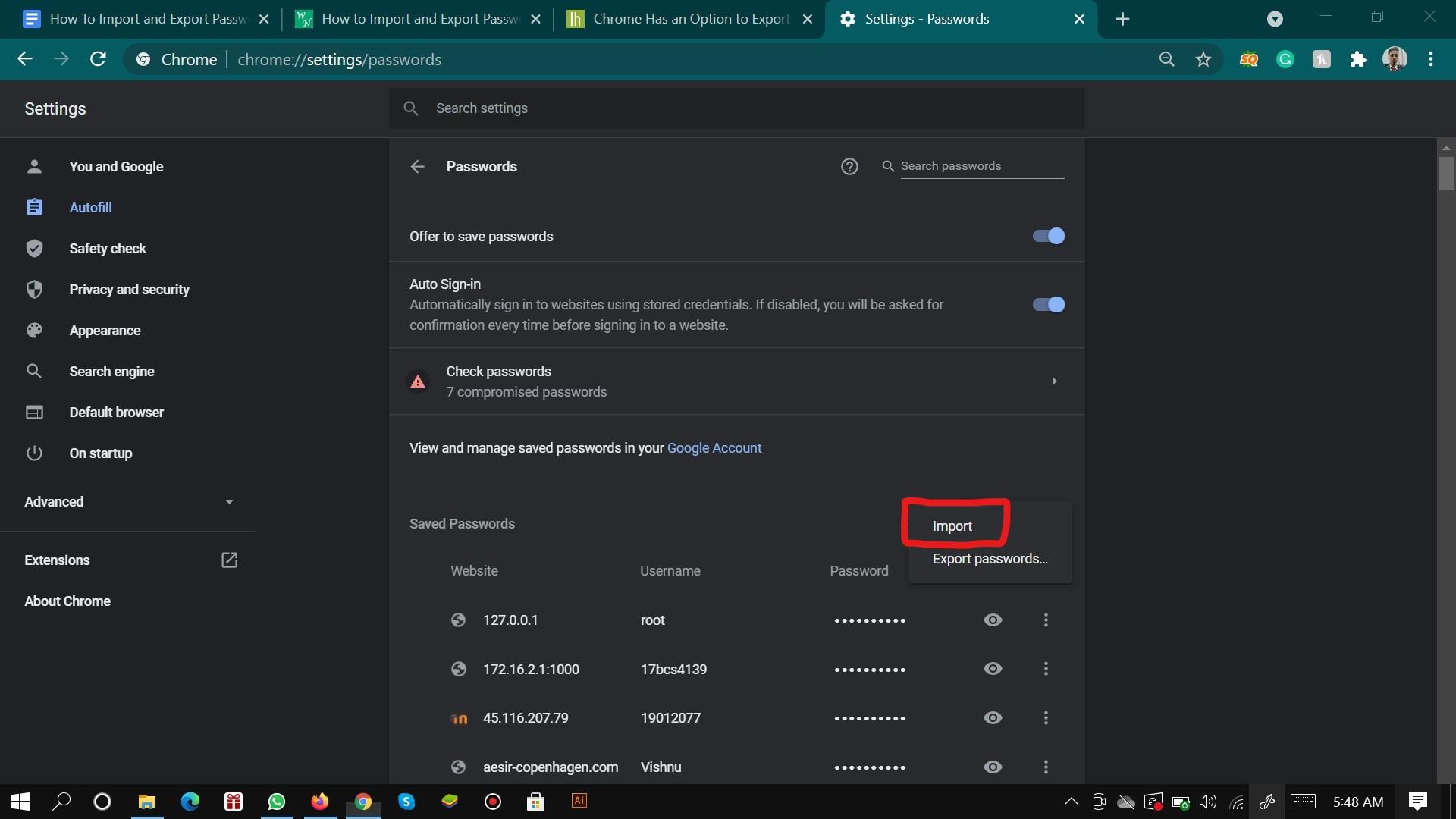 Now select the CSV sheet with passwords to upload. After the sheet has been uploaded, chrome will automatically update your saved passwords. This is so simple.
So, guys, this was all about exporting and importing passwords from google chrome. I have tried to open it in the simplest way possible. I have added snapshots for each step. I hope you have learned exporting and importing passwords from google chrome.
Signing off.