Fotoxx is the light-weighted, open-source, and fast mage editor tool used to edit and manage photo collections. It is used by Linux professionals who use this photo editor to import raw and distorted pictures, correct them and then save them in image file formats like JPEG and PNG. It is a user-friendly photo editor that comes with features like combining multiple images, adding effects, rotation, removing dust spots from images and can retouch the photos.
How to Install Fotoxx on Linux Mint 21
The methods by which Fotoxx can be downloaded and installed on Linux Mint are:
1: Install Fotoxx Using Terminal
To install Fotoxx editor using the terminal approach, open the terminal and type the update command first:

Install the Fotoxx photo editor using the below-mentioned command:
$
sudo
apt
install
fotoxx

Type the following to launch it on the system and you will get a screen of it: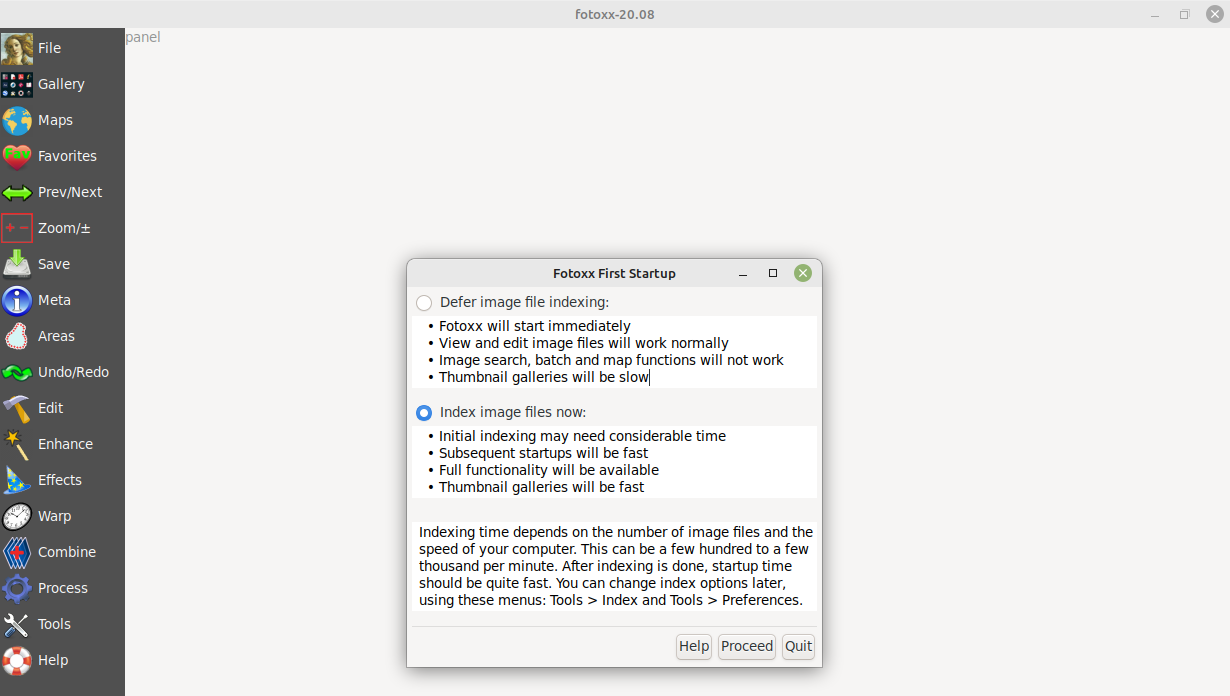 To remove Fotoxx from the Linux Mint 21 system, type:

2: Install Fotoxx Using GUI
Open the Software Manager, search for the Fotoxx application by typing it in search-bar and hit it:

Click on the Install button to let it Install: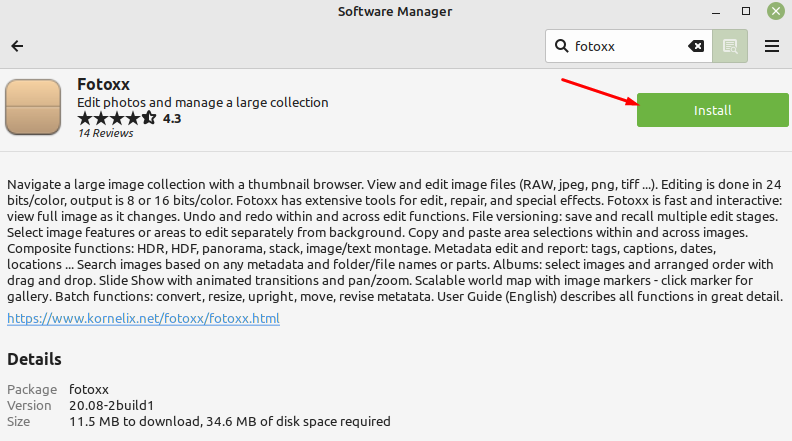 Type the Linux password and click to Authenticate button; this will allow the system to start installing the program: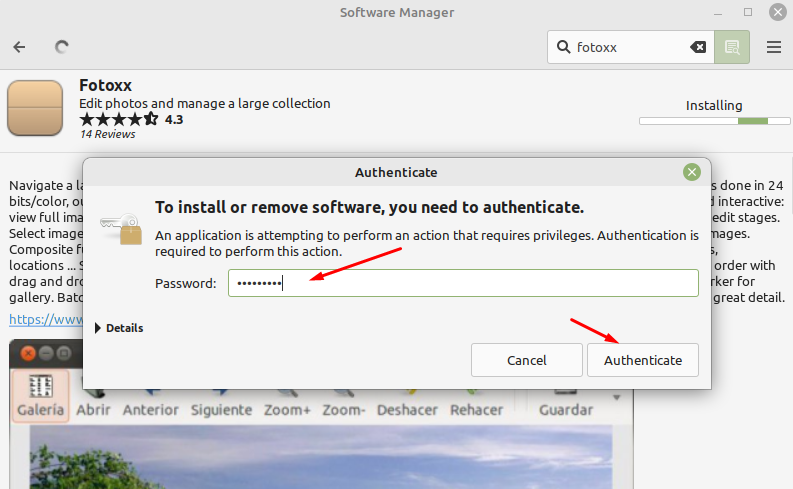 The system will start installing:
And you will get it on your Linux Mint 21 system: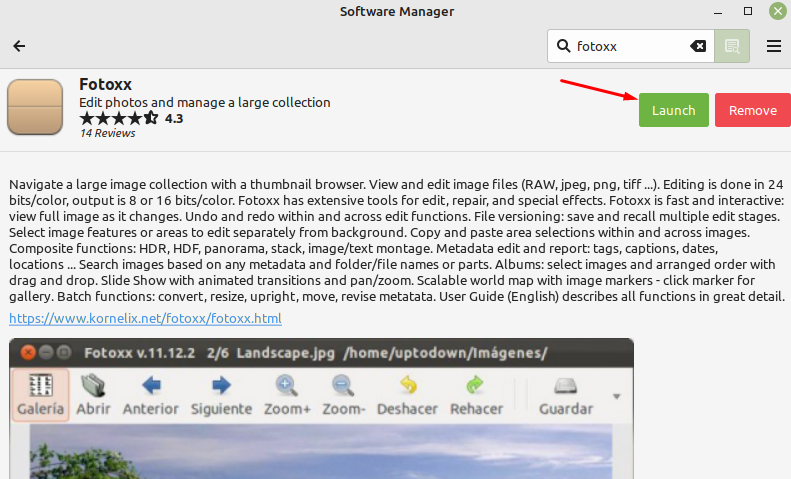 You can also uninstall it by hitting on the Remove button.
Conclusion
Fotoxx is a free, fast, and light-weight image editor famous among Linux users for handling raw images. It is one of the best image editing tools that correct distorted images and save them in original file formats like JPG, PNG, etc. This article has mentioned how to install Fotoxx using the terminal and GUI approach. We have also checked how to uninstall it from the system when there is no need in the future.