Chrome is a web browser which has multiple features along with searching features. Like other web browsers, maintaining "Bookmarks" is also one of the features of Chrome. Chrome allows us to add and delete any bookmark from the bookmarks list on any Operating System. So if you want any website to no longer exist in your favourite list and you want to remove the website from Bookmarks, you can delete that bookmark from Chrome through a defined procedure.
Bookmark allows you to remember or keep track of your favorite websites and open it with one click whenever using Chrome so you don't have to search again for it.
In this Article, an easy approach of how to delete bookmarks from Chrome on Ubuntu (Linux OS) is discussed in detail.
Deleting bookmarks from Chrome
Follow the below-mentioned procedure for successful deletion of bookmark from Chrome on Ubuntu:
Step 1: Open Chrome
First you need to open the Chrome browser by double clicking on the Chrome icon on the left side.
Step2: Check list of bookmarks
Click on the kebab menu icon (three dots) from the top right corner just after the URL search bar, a drop down list will appear. Click on the "Bookmarks" option, a new drop down list will appear on the side of the option, click on "Bookmark manager" or simply you can use the "Ctrl+Shift+O" shortcut to directly open "Bookmark manager".
A new window will open and all bookmarked websites will be listed, in my case only one website "Linux Hint" is bookmarked so it will be listed as shown below: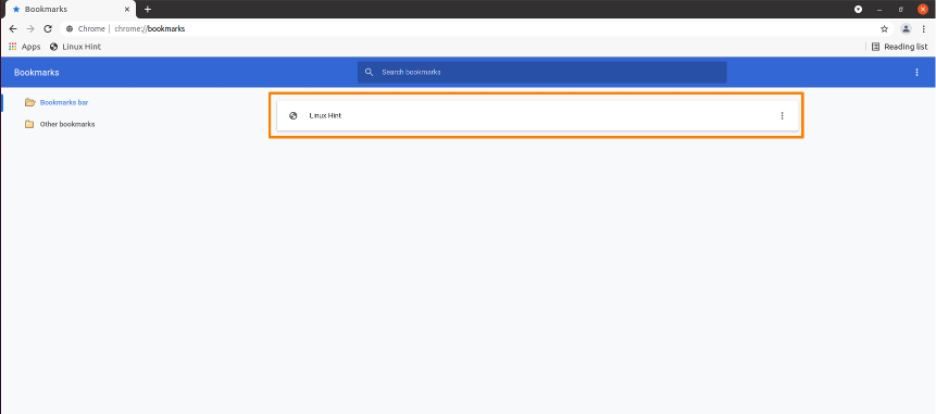 Step 3: Delete Bookmark
Now if you don't want any website in your bookmarked list then click on the kebab menu icon (three dots) at the right end of that bookmarked website from the list of bookmarks and a drop down list will appear and choose "Delete" option from the list.
I am going to delete the "Linux Hint" from my bookmarks list as shown below: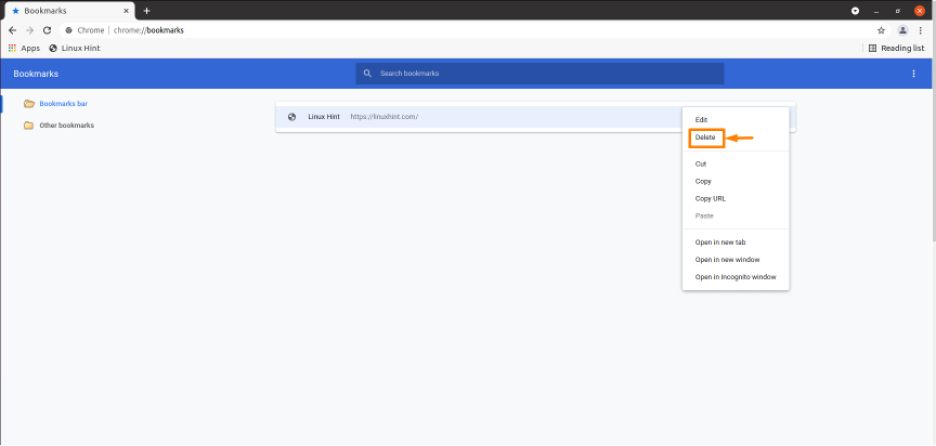 After clicking on delete that website will no longer be in list of Bookmarks, as now in my list there is no website left in bookmarks list:
You can also delete bookmark websites through another way. Bookmark websites are also show just below the URL search bar as shown below:
Left click on bookmarked website which you want to delete and a context menu will appear click on "Delete" option, like I am deleting "Linux Hint" website from my Bookmarks: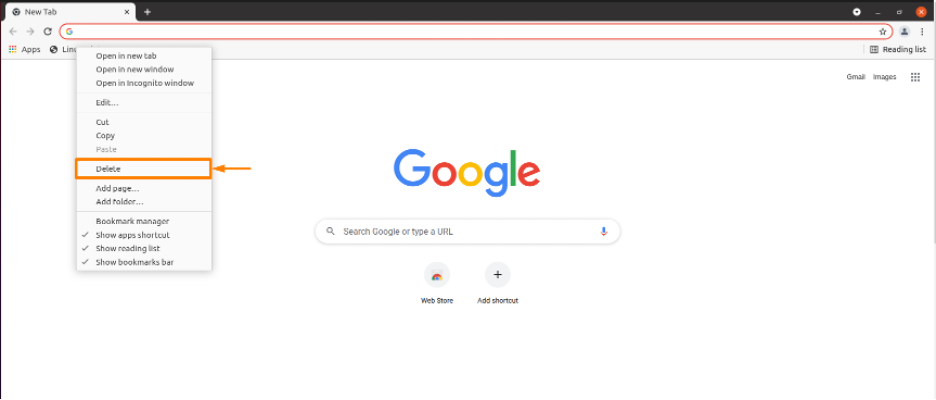 And that Bookmark will be removed as now in my case there will be no Bookmark left as shown below: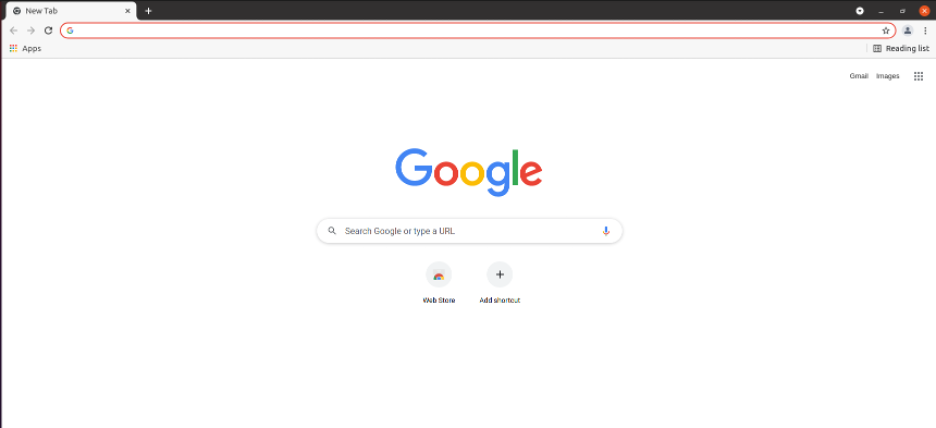 Conclusion
Bookmark is a Chrome browser feature through which we can make a record of our favourite websites and can open them by one click from the list. In this article we discussed two simple procedures of deleting a bookmark from Chrome browser on Linux Operating System Ubuntu. If some website is no longer in your favourite list and you want to remove it from Bookmarks then follow the step by step procedure explained in this article for deletion of bookmarks.