Many webcams from popular webcam manufactures now come with support for Linux and its Ubuntu along with Windows and Mac. But it is always a good idea to do a compatibility check before buying a new webcam for your Ubuntu desktop.
For some webcams, installation process on Ubuntu is not straight away like Windows or Mac. You may have to make use of native tools and perform additional steps to install a webcam driver on Ubuntu or any other Linux distro. Point is that, if you don't pick a right webcam for your desktop you may face many issues while installing it.
So, How to Pick A Right Webcam?
Ubuntu ships-in with support for USB Video Class (UVC) drivers, it helps to stream video from device connected to your Ubuntu desktop using USB cable. So, webcam supporting UVC drivers should be a first priority while choosing a webcam for Ubuntu.
Do A Quick Test With Cheese
Cheese is a GNOME program which allows you to take photos and videos from webcam. You can use this program to test all the features of webcam you are thinking of buying. Cheese ships-in pre-installed with most Linux distros but in case you don't have it on your system them simply run following command in Terminal window to install Cheese on your computer.
$
sudo
apt-get install
cheese
Support for Third-Party Software
You might be buying a webcam for different purpose like office meetings, conference calls, streaming games or vlogging and content creation on streaming platforms like YouTube. Hence having a support for third-party apps is very important. VLC, FFmpeg and Mplayer are one of the most used third-party apps used on Linux and distros. Most webcams manufacturers nowadays mention supported third-party apps with their webcam.
So, these are the must consider points before buying a new webcam. Now we will proceed with list of best webcams you can buy Ubuntu and other Linux distros as of 2021.
1. Logitech C930e Business Webcam
Logitech is popular for making one of the best quality computer accessories that too at affordable price. C930e business webcam is one exception from Logitech in-terms of pricing as it is little bit on expensive price. But it features justifies its price as it is one of the best 1080P webcam available in market today.
C930e business webcam from Logitech gives all the modern-day video conferencing apps an instant update in-terms of features and overall end-user experience. It offers ultra-wide viewing angle with diagonal field of 90 degrees view and crystal-clear video output at 1080p at 30 fps and 720p at 30 fps.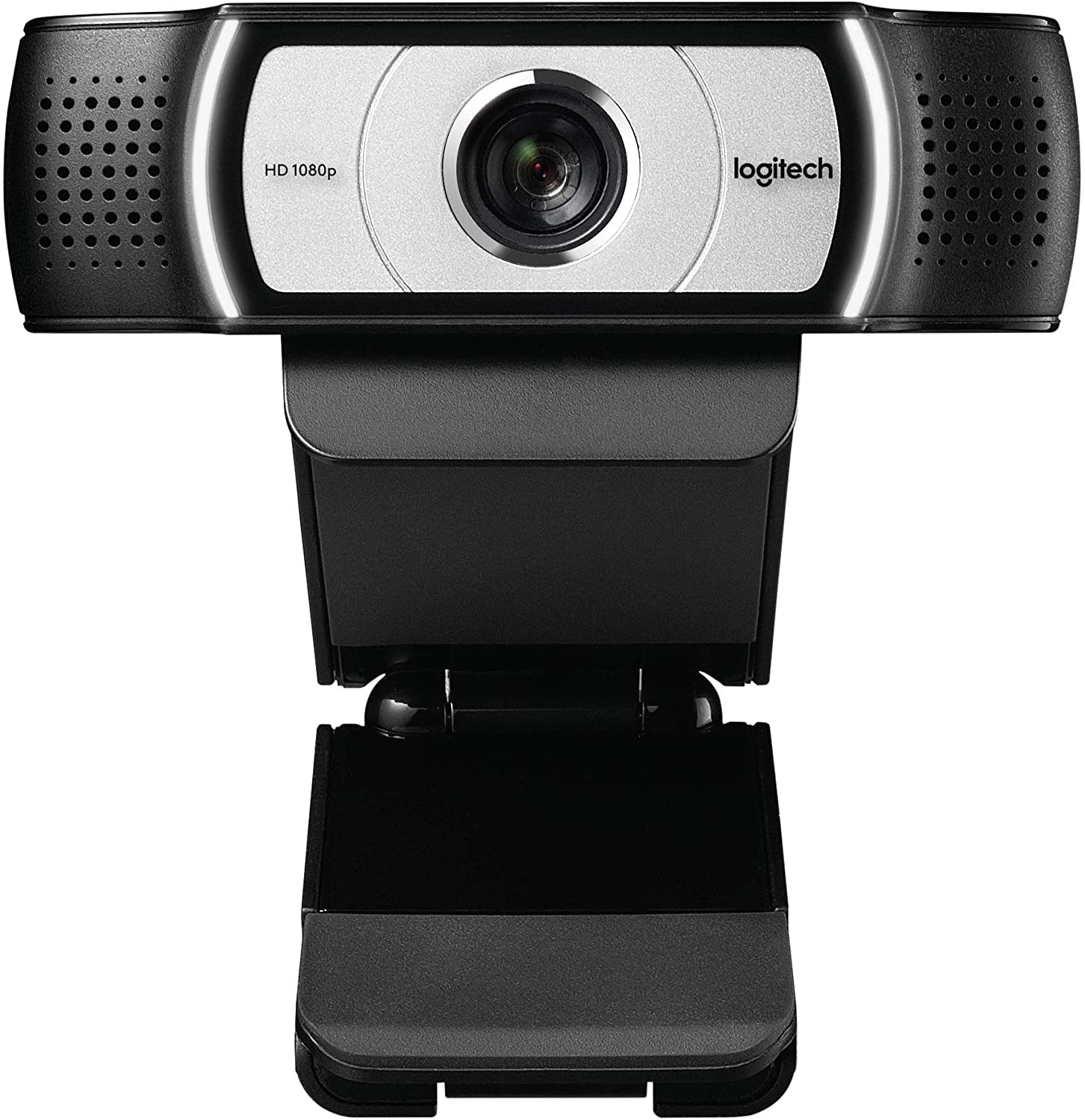 Main notable features are privacy shutter and exceptional quality mic. C930e costs more than the most of the average HD webcams but it is worth every penny spent because of its features and reliability.
Talking about its compatibility, it is a business-centric device and hence is it is certified for widely used video conferencing software such as Microsoft Teams, Skype for Business, Zoom, Google Meet, GoToMeeting and Cisco.
Buy Here: Amazon
2. Logitech Group HD Video and Audio Conferencing System
Imaging you are having a meeting with group of 14-20 people that seat in a room, here normal one person webcam even with wide angle lens is not enough to accommodate everyone in single frame. So, here is a Logitech Group video and audio conferencing system ideal for group video conferencing.
It is an affordable video conferencing system for mid to large-sized meeting rooms. It comes with plug-and-play support which makes it portable as well as easy to install anywhere. It can be mounted anywhere on table, wall or tripod, it also comes with optional expansion mics extend audio coverage up to 8.5 meters.
Even though it is group conferencing system, video output quality is not compromised at all with 1080p HD performance at 30 fps and 10x lossless zoom support.
System is loaded with full-duplex speakerphone which delivers crisp and clear sound output. It also comes with Acoustic noise cancellation and noise reduction technology which makes conversation more natural.
Buy Here: Amazon
3. Larmtek 1080p Full HD Webcam
Larmtek 1080p Full HD Webcam is ideal webcam for both professional as well as personal users. Installation of this webcam is very simple as it supports plug and play. Webcam stand is also included in the box.
This is 1080p Full HD webcam and it captures output video in AVI format. Hackers can spy on you using webcam but to prevent events like these, webcam comes with privacy shutter. You can shut camera lens with this privacy shutter when webcam not in use.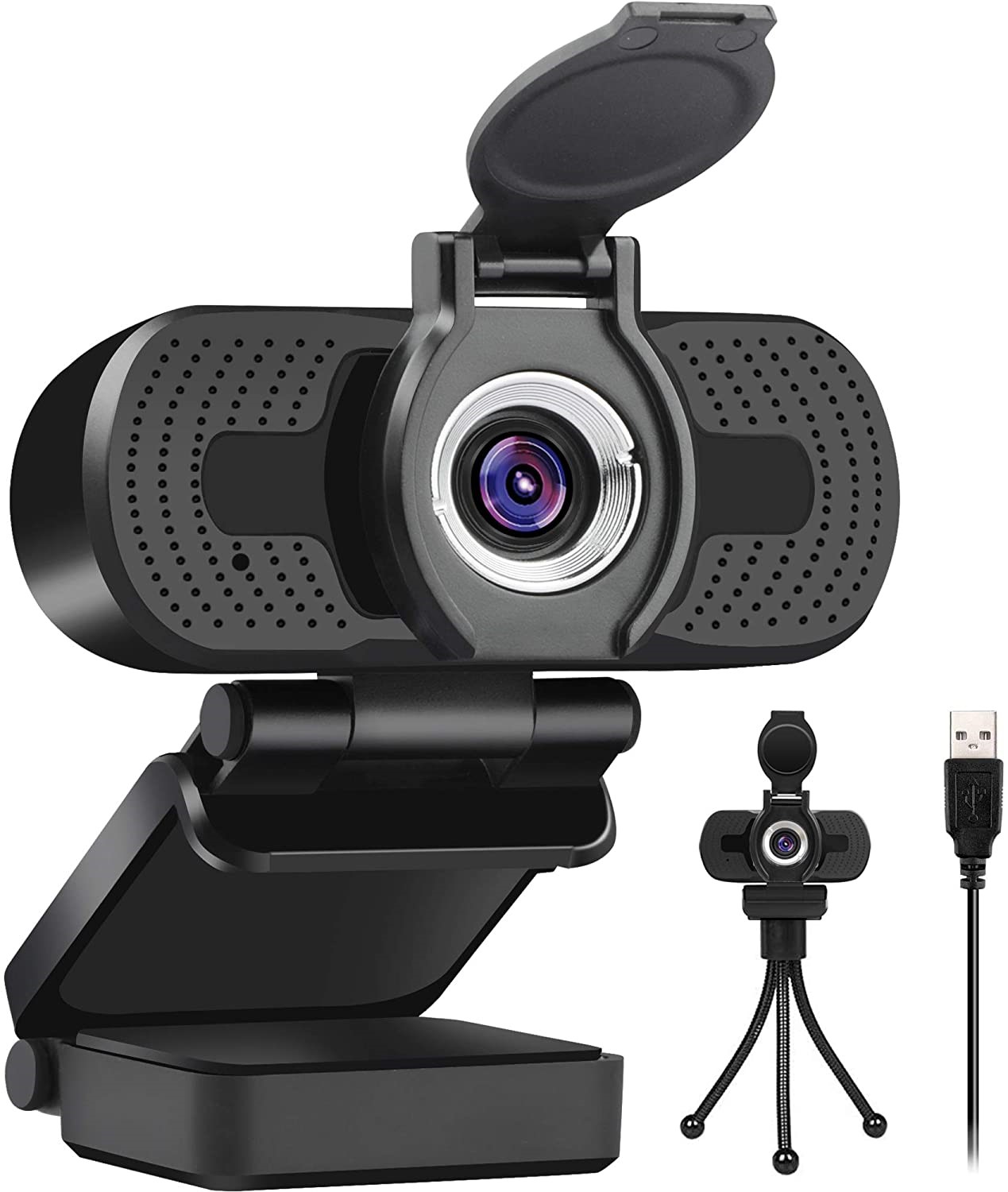 Max focal length of this webcam is 10 Millimeters and offers up to 75-degree wide viewing angle which makes it ideal webcam for video conferencing and group video calls.
Buy Here: Amazon
4. Logitech C310
This article will be incomplete if I don't mention Logitech C310 webcam. C310 is one of the best webcams from Logitech which offers sharp and smooth video calling in 720p at 30fps. Webcam also supports automatic light correction and provides 60-degree diagonal viewing angle.
Webcam is also equipped with mono noise reducing mic which produces crystal clear audio output which can be heard up to 1.5 meters away. Webcam also comes with adjustable universal clip which can be used to mount webcam wherever you want. This is a high-quality webcam from Logitech and can be used by any type of user.
Buy Here: Amazon
5. NexiGo StreamCam N930e
NexiGo is another high-quality webcam manufacturer and StreamCam N930e is on of the best offering which comes with ring light and privacy shutter. This is a great webcam which can be used for online learning, video conferencing, and online video streaming. Ring light on the webcam can be adjusted to three levels according to users needs.
StreamCam N930e is 1080p full HD webcam which offers 75-degree wide viewing angle. Webcam supports video calling on Skype, Zoom and other video calling applications.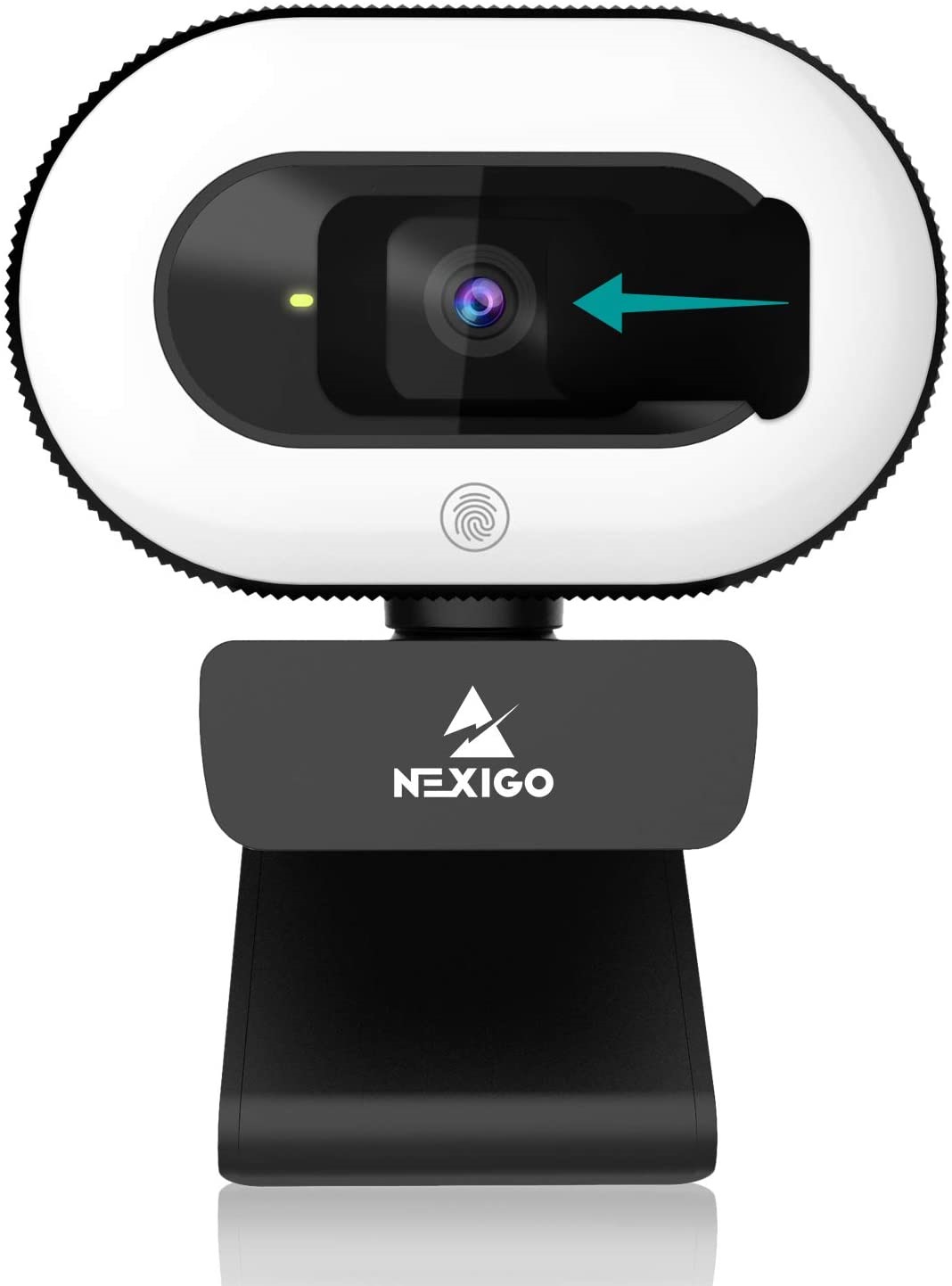 Webcam is compatible with all the major operating systems which includes Windows, Mac, Chromebook and Linux and its distributions such as Ubuntu.
Buy Here: Amazon
6. Logitech BRIO Ultra HD Pro Webcam
BRIO ultra HD Pro business webcam is a first 4K webcam featuring in this article. It is a high-quality webcam which especially crafted for business and professional use. It is an expensive webcam, very expensive I would say, but features and end-user experience offered justifies its price.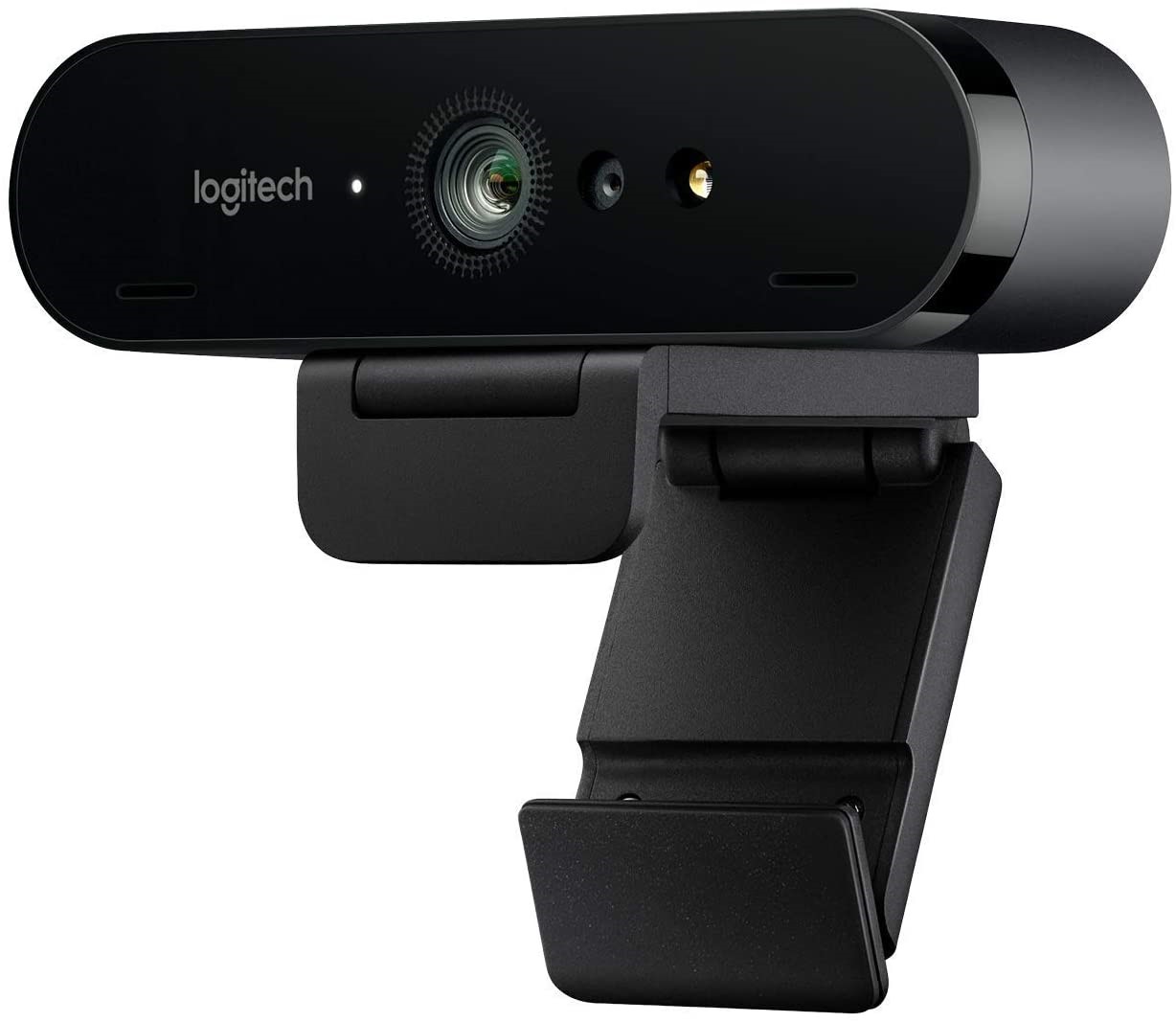 Logitech claims it to be their best and most advanced business webcam. It used RightLight 3 and high dynamic range (HDR) technology for better and brighter video output in any lighting conditions. Brio supports autofocus and 5x HD zoom. Video output delivered in 4K Ultra HD at 30 fps, HD 1080p at either 30 or 60 fps and 720p at 30, 60 and even at ultra-smooth 90 fps.
It is a great webcam, If I keep talking about its features then one full article won't be enough.
Buy Here: Amazon
7. Desptech 4K Webcam
Latest 4K webcam 2021 from Desptech is equipped with Sony sensors. It is an 8 megapixel webcam which supports 4K as well as full HD streaming. Recent worldwide crisis has increased virtual meetings instead of physical ones.
Camera is loaded with dual noise cancelling microphone for crystal clear video output even in noisy environment. Noise cancellation technology filters out background noise automatically. Camera is also equipped with privacy shutter which not only protects you from threats like hackers but also it keeps lens protected from dust.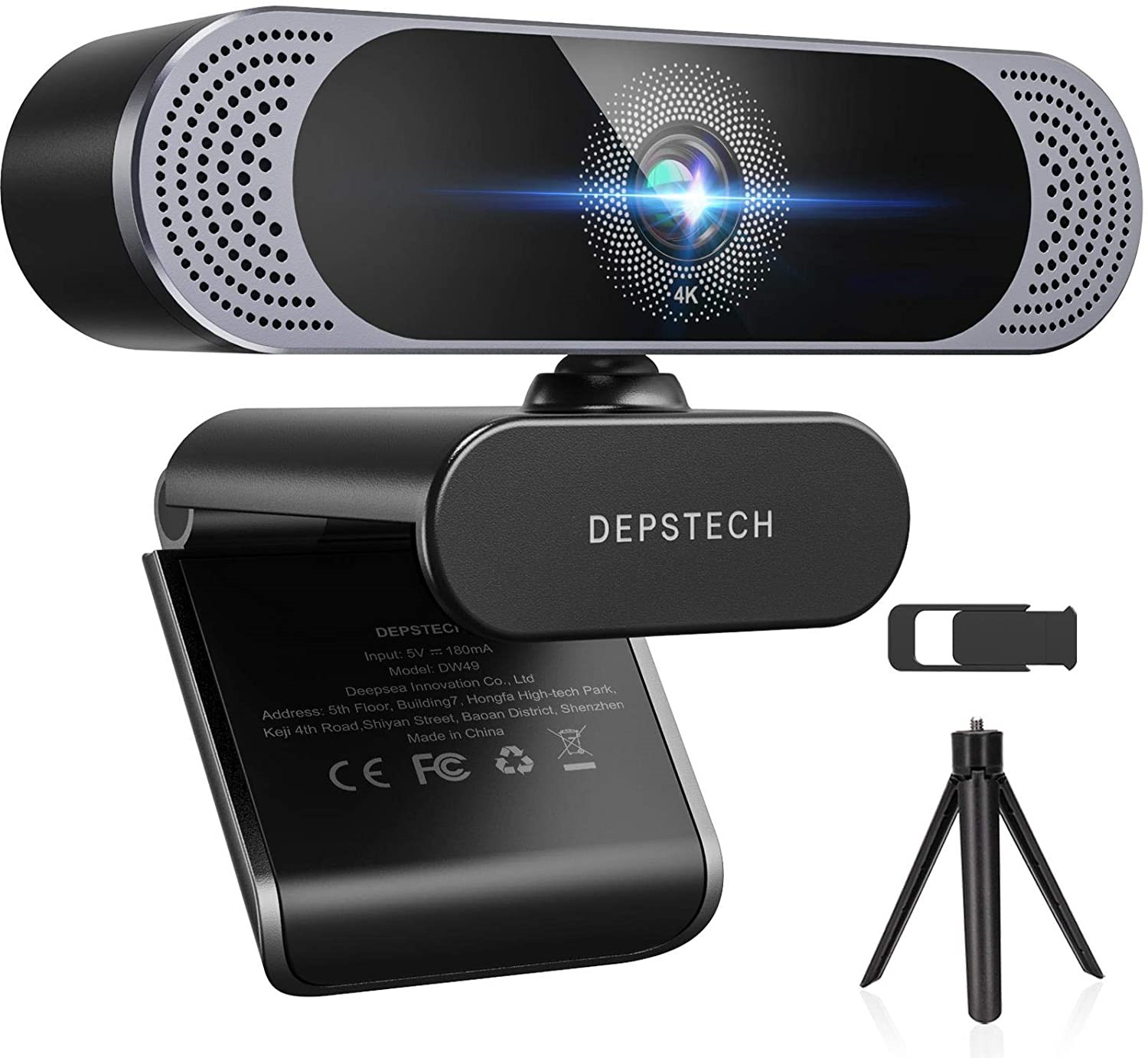 In the camera box you also get 5.9ft USB 2.0 cable connector which enable plug and play support for laptop as well as desktop computers. This webcam is ideal for business meetings and multi-person group chats and video calling.
Buy Here: Amazon
8. Angetube 1080P Webcam
Angetube 1080P Webcam with microphone is affordable camera for laptop, desktop or Mac. It full HD 1080P webcam with 2MP CMOS and 6-layer premium lens which captures crystal clear image at 1080P 30FPS.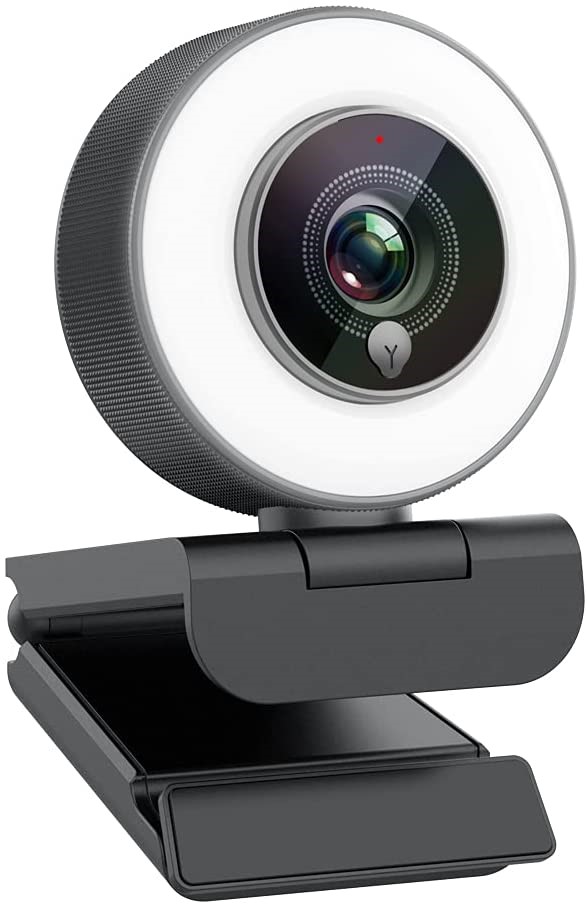 H.264 video compression technology helps to deliver exceptionally pure and clear video output. It is also equipped with automatic noise cancellation technology microphone.
Webcam is compatible with all the widely used operating system platforms such as Windows, Mac, Linux, and Google Chrome OS. It also comes with plug-and-play support.
Buy Here: Amazon
9. Logitech C505e Business Webcam
C505e is a 720p HD webcam which comes with long range mic which offers clear conversation up to 3 meters range. It offers 60 degrees diagonal field of viewing angle with fixed focus and automatic light correction.
It ships-in with 2 meter extra-long USB Type-A cable and universal clip for different mounting possibilities. You can also position it on desktop or laptop screen effortlessly.
It is great webcam for professional users.
Buy Here: Amazon
10. Enther & Maxhub 4k Webcam
Enther and Maxhub is a autofocus 4k webcam with microphone. It is an ideal webcam for streaming, gaming, online learning and video conferencing.
It is equipped with 13 MP image sensor which offers 3840×2160 resolution at 30 FPS. It comes with dual microphone which offers crystal clear audio conversation. On top of that it also supports echo cancellation and intelligent noise reduction.
It comes with USB Type-C port which makes it easier to connect this webcam on any PC in just few clicks. This webcam is compatible with Windows, Mac and Linux operating system platform.
Buy Here: Amazon:
So, these are the best webcams you can buy for Linux and its distros such as Ubuntu in 2021. This article is update to my article back in 2020 for best webcams for Ubuntu. You can check that article for additional webcams for Ubuntu. Thank You!