"Have you encountered a file with text or images in it, and you see messed up format when you open it one way or another? This could be unpleasant, especially when you are in a meeting and your document is not formatted correctly, so this is where PDF comes up.
Portable Documents Format or PDF is one of the most widely used file formats because of the presentation of data you can only see in it. Almost all organizations use it because it lets users easily edit, merge, and split files efficiently."
Today we will get through the features of what are the best PDF editors currently available on Linux Mint 21.
What are the Best Available PDF Editors for Linux Mint
Plenty of PDF editors can easily be availed on Linux Mint, but the best ones are as follows.
Okular
Our top choice is Okular which has an advanced yet user-friendly interface with some impressive features like
Highlight and underline the required text
View any chapter in the document from the left side panel
Verify the digital signatures inside the pdf file
Free forever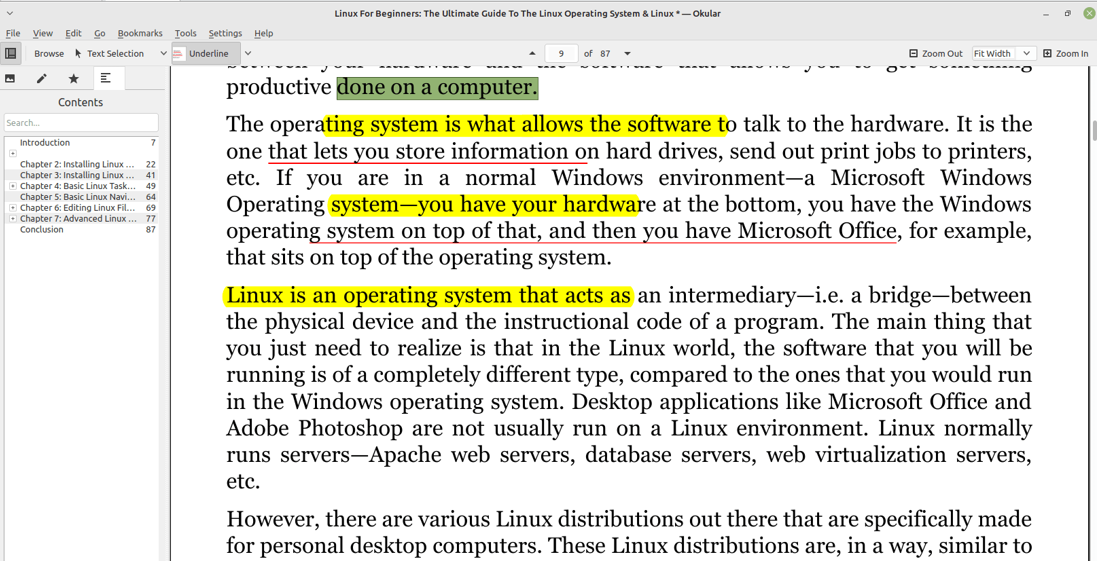 To install it, you must use the following command in the terminal.
$
sudo
apt
install
okular
LibreOffice Draw
LibreOffice Draw is an all-in-one PDF editor, but it does have some fantastic features that made us add it to the list of best PDF editors for Linux Mint 21, and it includes
Simple interface and you can place the cursor and start typing or add other content to the PDF file
If the file is read-only, then you can add circles, squares, and other shapes to add your content
Lots of options to create a new and better version of PDF files with many pre-designed templates.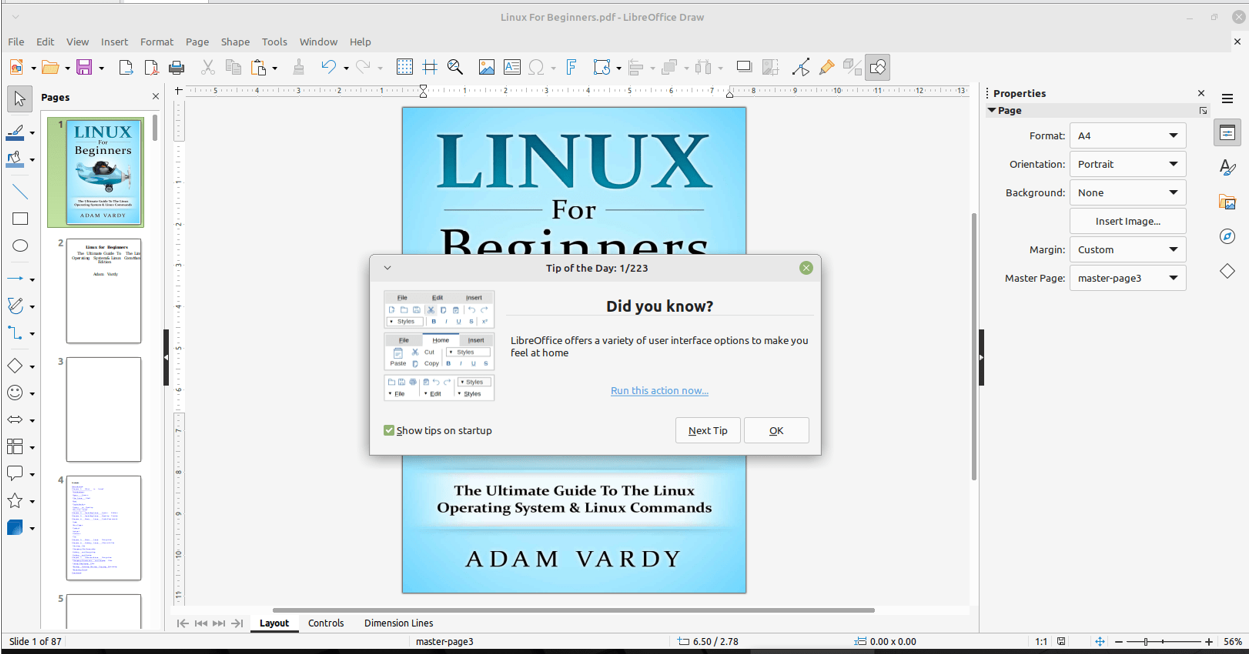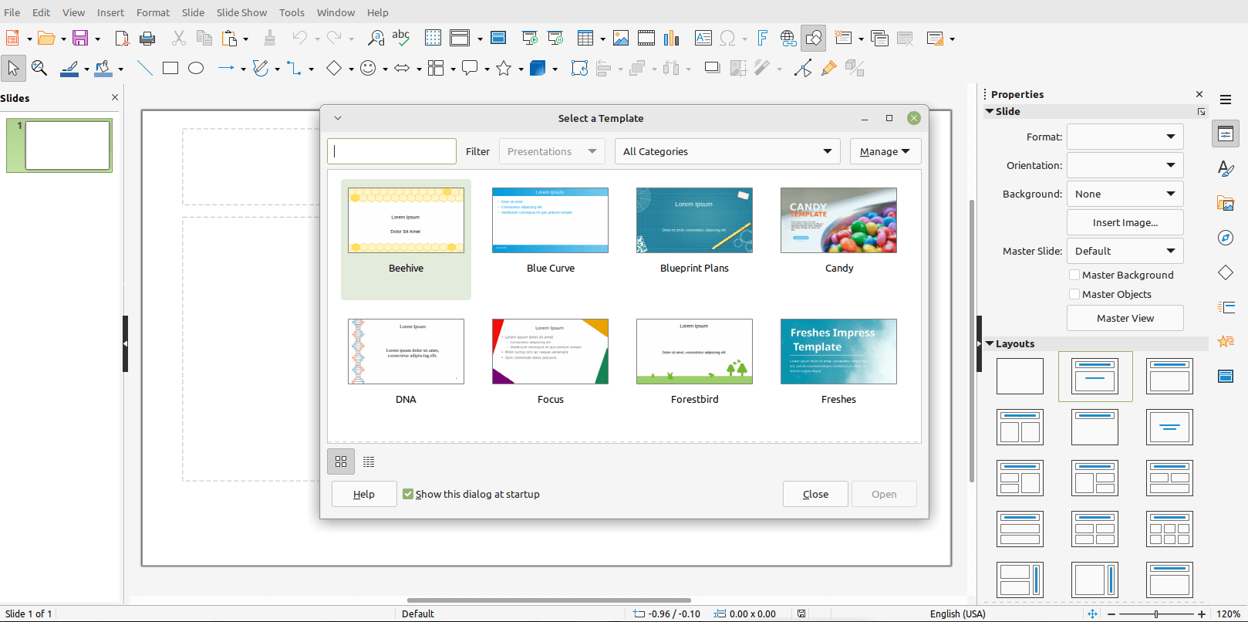 LibreOffice suite is pre-installed in Linux Mint 21.
Qoppa PDF Studio
The Qoppa PDF Studio is an excellent choice for commercial use, and it comes loaded with the following features to be called a full-fledged PDF editor
Optimize text, graphs, and images to significantly reduce the file size with almost no effect on the quality
Easily add links, notes, text boxes, and many more
Let's you add a password for your PDF files
Supports side-by-side comparison of PDF
You will need to follow these steps to install it in your system.
Step 1: Download
This "http://www.qoppa.com/pdfstudio/demo/download/" should be clicked to download the setup file and wait a while for it to complete.
Step 2: Change Directory to Downloads and Install PDFStudio
You will need to locate where you have stored the file, open a terminal and use the following commands once the download is completed.
$
cd
Downloads
$
sh
.
/
PDFStudio_linux64.sh
The installation process will now be started.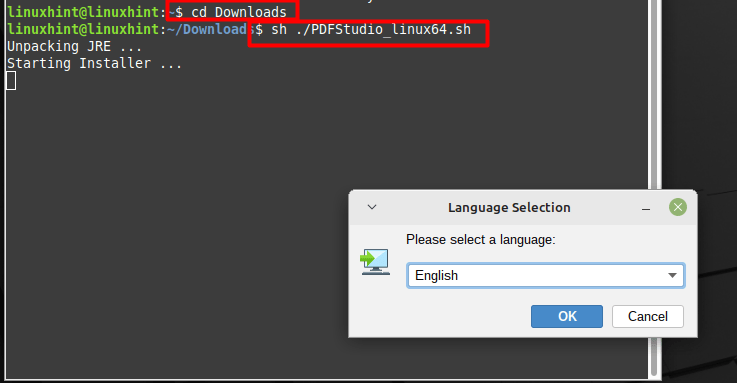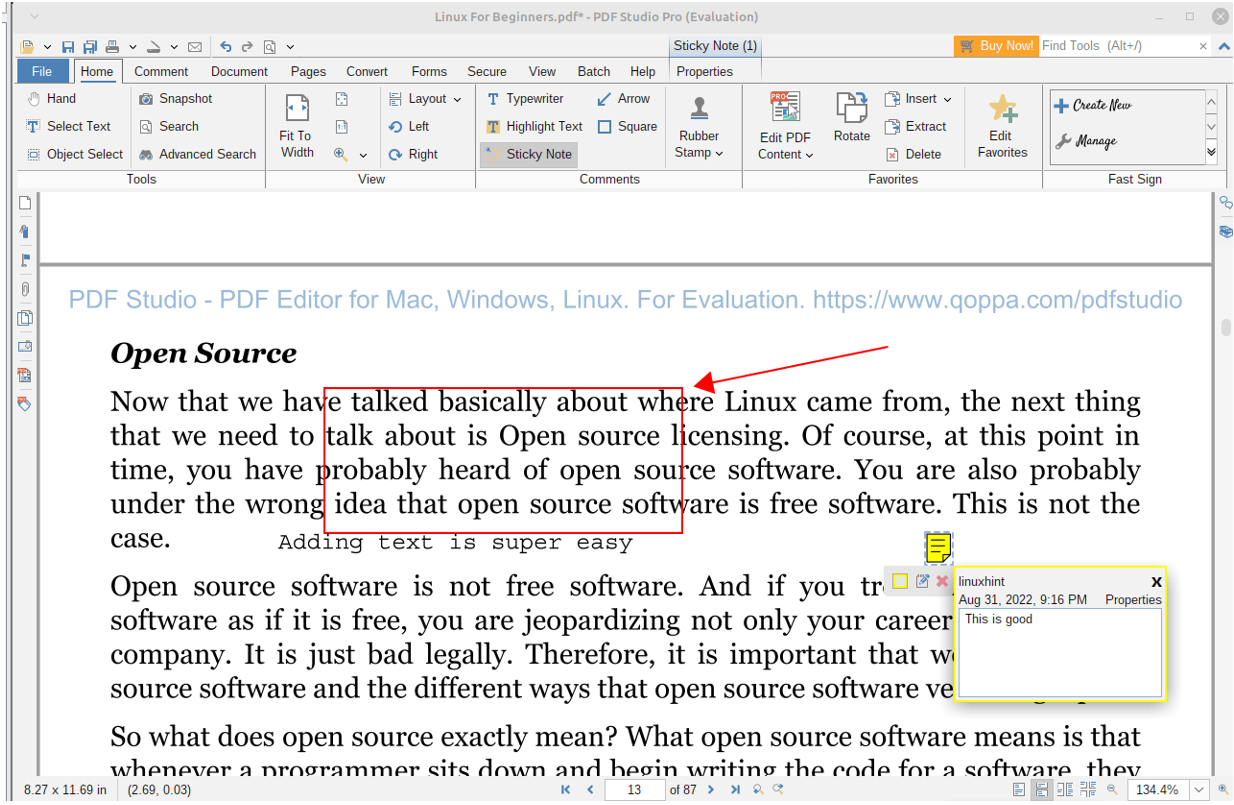 PDF Mix Tool
The PDF Mix Tool is an open-source tool, an excellent tool for editors and composers, with the following features that make it above the rest, and it can easily be used even on old hardware.
Merging PDF files
Add, extract, split or delete and edit pages with ease
Lightweight and fast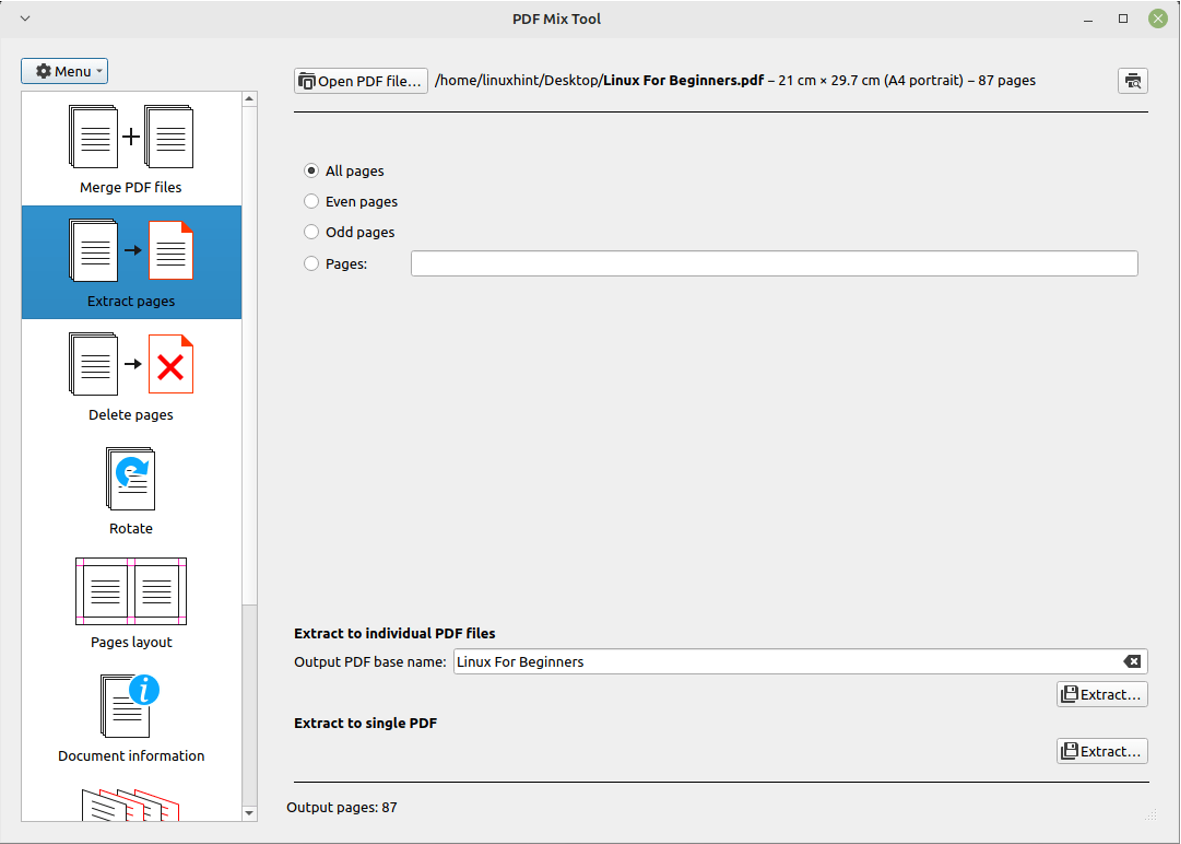 Conclusion
With the growing number of PDF editors, it was evident that people are going to look for the best ones in the market and today, we went through the features of the top PDF editors in Linux Mint. These editors are built differently and have many features that could come in handy for editing, splitting, merging, adding notes, and much more.