LinuxMint is a popular Linux distro alongside Ubuntu. There is not much difference between the functionalities and features of LinuxMint and Ubuntu. Hence, various apps compatible with Ubuntu work effortlessly on LinuxMint.
The advantage of using Linux distros and apps is that most of them are available for free and are open-source.
As LinuxMint is an alternative to Ubuntu, you can find alternatives to every popular and widely used app. Hence, there is no scarcity of apps in each category. But finding a reliable app is not easy because of so many options.
So, to ease this task for you, I'm going to give you a brief introduction to the ten best applications you can try on LinuxMint.
1. Stacer
Stacer is an open-source system optimizer and application monitor for Linux and its distros like Ubuntu and LinuxMint. It is a great tool for system administrators to manage system resources and keep track of its performance.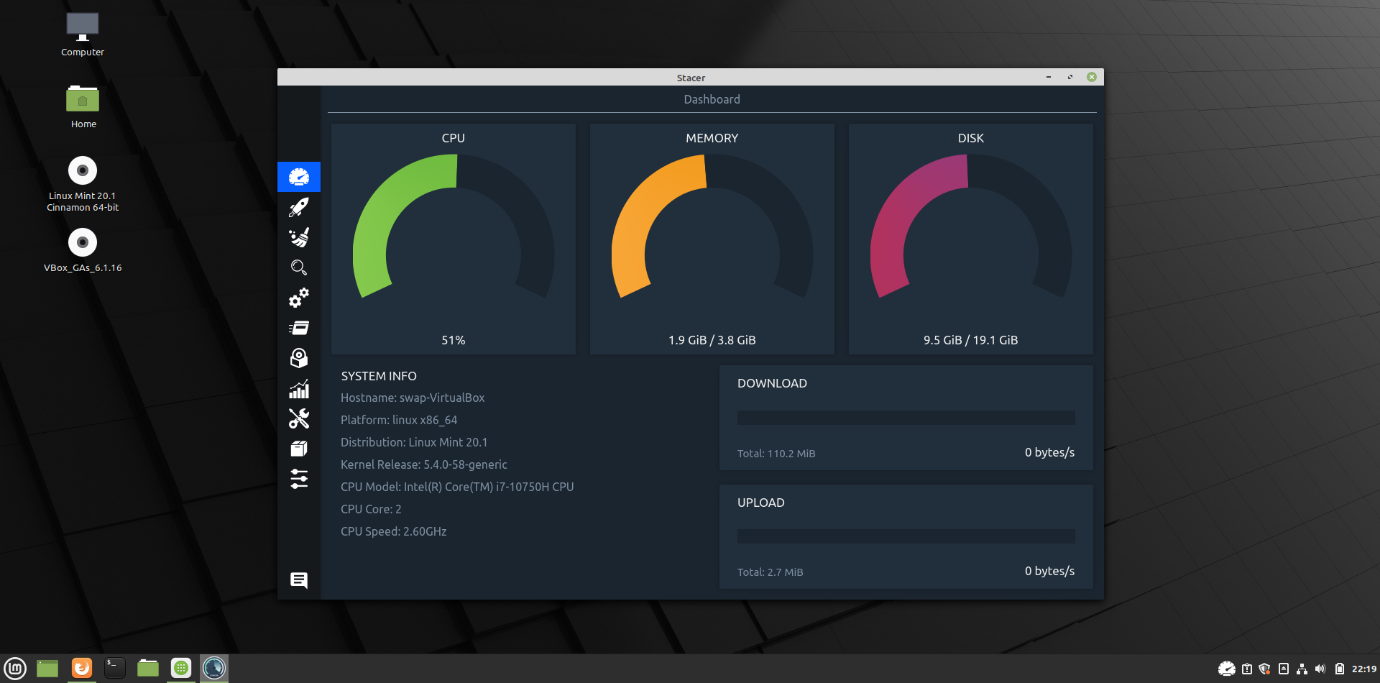 The user interface is clean and beautiful. It is very easy to use and understand, even for new users. The Resource tab displays CPU, RAM, Disk, CPU load average, and network activity for the last 60 seconds. It also comes with the APT repository manager, which you can use to activate, disable, or delete any repository.
Stacer is a must-have app on any Linux distro. It is a feature-rich application that lets you manage startup apps, crash reports, application caches, and logs. With the help of an uninstaller, you can uninstall many unwanted apps from here.
2. VLC Media Player
VLC is a popular free and open-source cross-platform media player and streaming application. It is one of the most widely used media players across popular platforms, such as Windows, Mac, and Linux. It effortlessly supports all the majorly used video and audio file formats.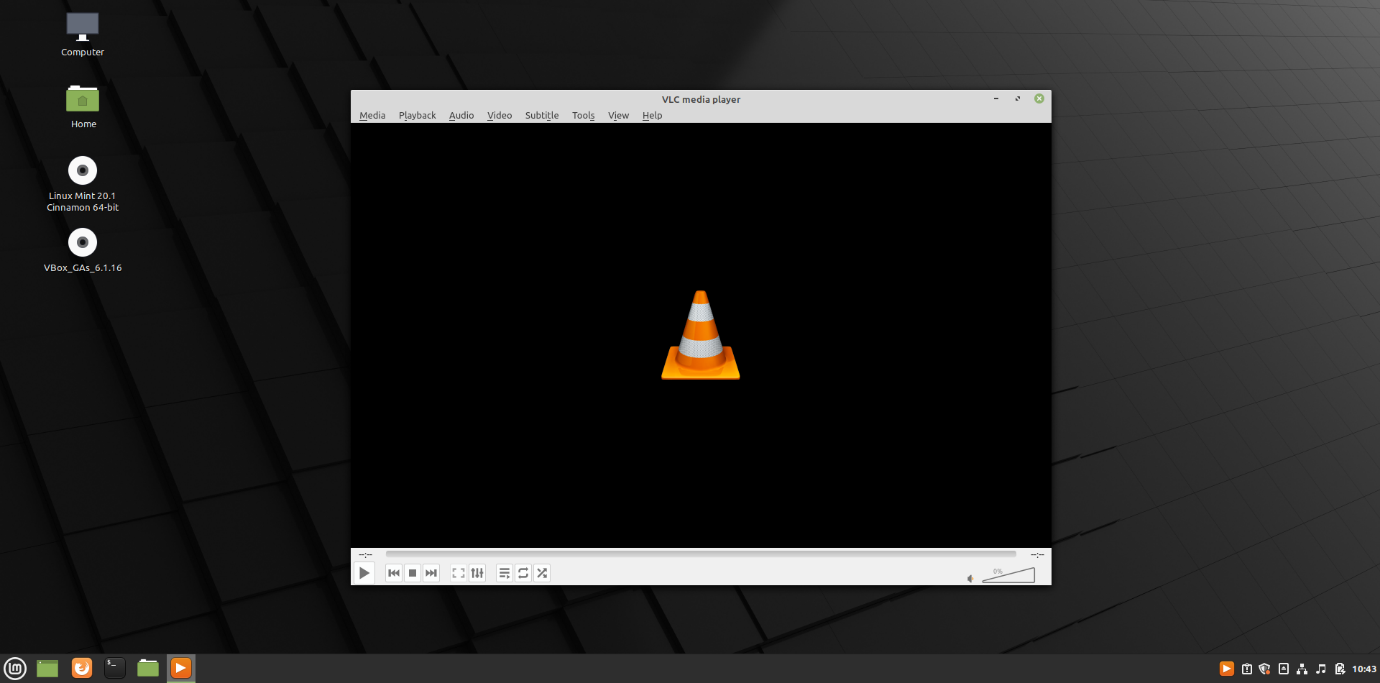 Its user interface is quite clean and simple, just as how every standard media player should have. I have been using this media player for almost a decade now, and it doesn't give me any reason to switch to another one.
The reason behind so much popularity of this media player is that it has some excellent tools for tweaking video and audio playbacks. You can do all this with keyboard shortcuts; isn't that excellent?
3. Telegram
Telegram is a free and cross-platform cloud-based instant messaging application. It was initially launched on iOS in August 2013 and later ported to Android in October 2013. Since its inception, it has gained so much popularity. Now, it is one of the most widely used instant messaging and communication apps.
It offers services like end-to-end encrypted video calling, VoIP, file sharing, text messaging, and many other features. Cloud-based service, you can access telegram from anywhere from any device.
You can share large files using Telegram as there is no capping for file size while sharing. End-to-end encryption means you get complete privacy while sharing important messages and data.
If you wish to port from popular messaging apps, such as WhatsApp to Telegram, you can bring your chat history to Telegram easily.
4. AnyDesk
AnyDesk is a cross-platform remote desktop application distributed by AnyDesk software. It is available for various operating system platforms, such as Windows, macOS, Linux, Android, iOS, and Raspberry Pi.
It basically allows you to connect to any device remotely from anywhere around the world. This app is very useful for system administrators and troubleshooting on the client side.
AnyDesk is fast, intuitive, secure, and reliable remote desktop access software. It also comes with support for VPN functionality out-of-the-box.
5. Sublime Text
Sublime Text is a cross-platform source code editor developed for programmers and developers. It supports many programming and markup languages. Python application programming is its main interface.
It is a feature-rich code editor with features like Goto anything, Goto definition, multiple selections at once, command palette, powerful API and package ecosystem, split editing, instant project switch, and many more. On top of this, the code editor is highly customizable. You can customize key binding, menus, snippets, macros, and more.
It is a great code editor. It is definitely a must-have application for application as well as web developers.
6. Guake
Guake is a top-down terminal for the GNOME desktop environment. Guake runs effortlessly on various Linux distros, such as Ubuntu and LinuxMint. It is inspired by the popular terminal used in Quake.
If you're engaged in some work and want Guake to show up or hide, only one keystroke is what it takes. Guake is a simple yet powerful and lightning-fast terminal. You can also choose from more than 130 predefined color pallets.
7. Steam
If you are a fan of video games like Counter-Strike: Global Offensive and Dota 2 and want to play them on LinuxMint, then Steam is the solution for you. Steam is a video game distribution application by Valve. It is a cross-platform application and is very popular among gamers around the world.
Thanks to Steam, many popular games can now be played on Linux and its distros like LinuxMint. It has thousands of games in various categories. Some of them are free, and you have to purchase some of them.
8. Zoom
Zoom is a proprietary videotelephony software developed by Zoom Communications. It has become very popular among organizations for scheduling online meetings. Zoom client can be downloaded and installed from Snap Store on LinuxMint.
This application is useful for hosting meetings, organizing webinars, and open conference meetings. With various big MNCs shifting to work from home, the use of applications like Zoom is increasing rapidly to keep in touch with employees for a smooth workflow.
9. Spotify
Who doesn't love listening to one's favorite music? Especially while working, it keeps you relaxed and helps you concentrate on work for long hours. Spotify is one of the best and most popular music streaming apps around the world, with a massive collection of regional as well as international music.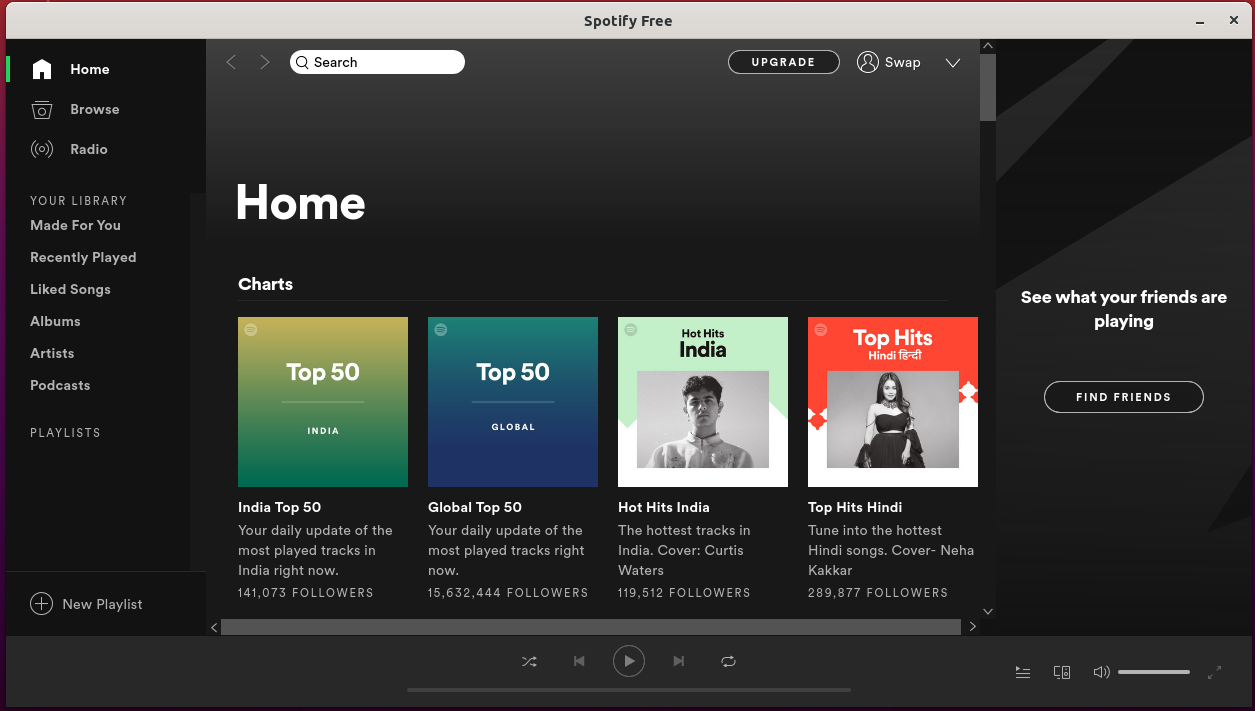 The user interface is very modern and very easy to use. You can access your favorite genres very easily. On older machines, users might find it a bit difficult to use as it demands high system resources for functioning smoothly.
10. Clementine
Clementine is a multi-platform music player inspired by Amarok 1.4. It sports a fast and easy-to-use interface to make you feel at home from the start.
Using Clementine, you can search and play local music libraries or listen to internet radio from popular platforms like Spotify, SKY.fm, SomaFM, and many more. You can also create smart and dynamic playlists.
It is a feature-rich audio player for Linux and its distros like LinuxMint. It supports all the widely used audio file formats.
Conclusion
In this article, we discussed the best ten apps you can install on LinuxMint. Note that we cannot cover all the apps in one list. However, there are other apps you can try on LinuxMint.