Ubuntu, a popular open-source operating system (OS), has garnered a huge community around it. The OS has been around for quite some time and has gone through numerous changes and updates. Since Ubuntu has a Linux kernel at its core, it adheres to the same philosophy as Linux. For example, everything needs to be free, with open-source availability. Thus, it is extremely secure and reliable. Furthermore, it is well-known for its stability, and it is improved with each update.
Ubuntu combines the fantastic .deb Debian package with an exceptionally stable desktop environment to produce a system that works fantastically well. In addition, because it has one of the largest communities, developers usually produce Linux-based software for Ubuntu first to cater to the large community.
Ubuntu Touch: A Mobile OS
Because of Ubuntu's popularity, a mobile version, called Ubuntu Touch, was developed by the UBports Community. The Ubuntu Touch project was adopted by UBports, but it was first started by Canonical, the UK-based company responsible for developing Ubuntu and related projects. However, due to a lack of interest in the market, the CEO of Canonical, Mark Shuttleworth, terminated the project. Shortly after, UBports took over the project, and after much blood, sweat, and tears, UBports released Ubuntu Touch.
What is Ubuntu Touch?
As mentioned, Ubuntu Touch is the mobile version of the Ubuntu OS developed and maintained by the UBports community. Since it is an open-source, community-driven project, Ubuntu Touch users retain full control over their devices, which allows for full customization. As a result, you do not have to root or jailbreak your phone to customize it. In addition, because it is built upon Ubuntu, Ubuntu Touch supports all the programs and software packages that Ubuntu supports, and it provides all the amazing features that come with Ubuntu.
Next, we will look at some of these features in more detail.
Aesthetically Pleasing Interface
Since Ubuntu Touch is built upon Ubuntu, it uses the same color scheme as and a similar layout to Ubuntu Desktop. Unlike Android and iOS, Ubuntu Touch does not make much use of buttons; the only two buttons it uses are the power button and the volume button. Furthermore, Ubuntu Touch does not have a centralized home location to return to after clicking the home button and instead uses an applications launcher, which stores all the installed applications.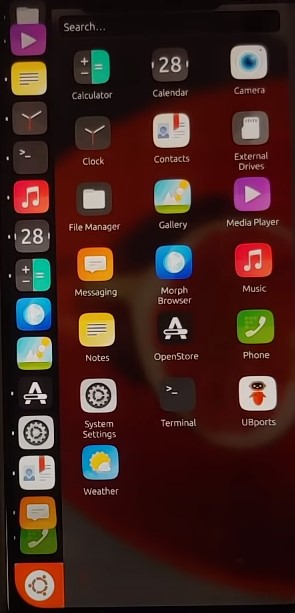 Ubuntu Touch has a simply and elegantly designed user interface. You can access all the features with a swipe of the screen without using any buttons. In addition, Ubuntu Touch has crisp icons that project a polished look.
Built-in Applications
Ubuntu Touch comes with numerous built-in applications that are quite different from what you would find in other phones. Ubuntu Touch aims to meld mobile OS with desktop OS, and its applications support this aim. All the applications that Ubuntu Touch shares with the desktop counterpart are adaptable and responsive to the device.
Calendar: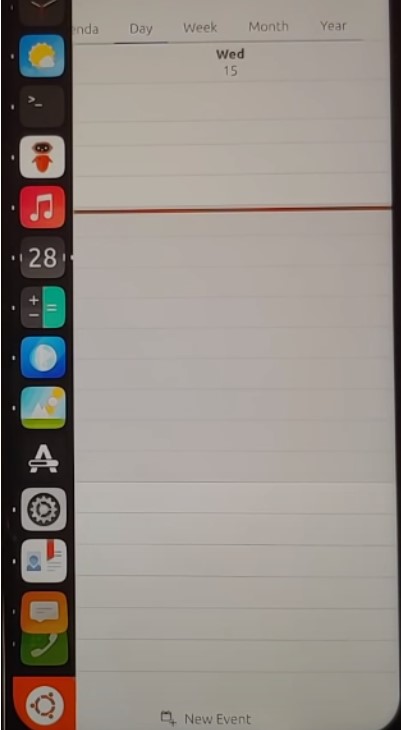 In addition, Ubuntu Touch not only allows you to use an Ubuntu-based phone but also allows you to receive experience you expect from Ubuntu Desktop by connecting your phone to your tablet or television.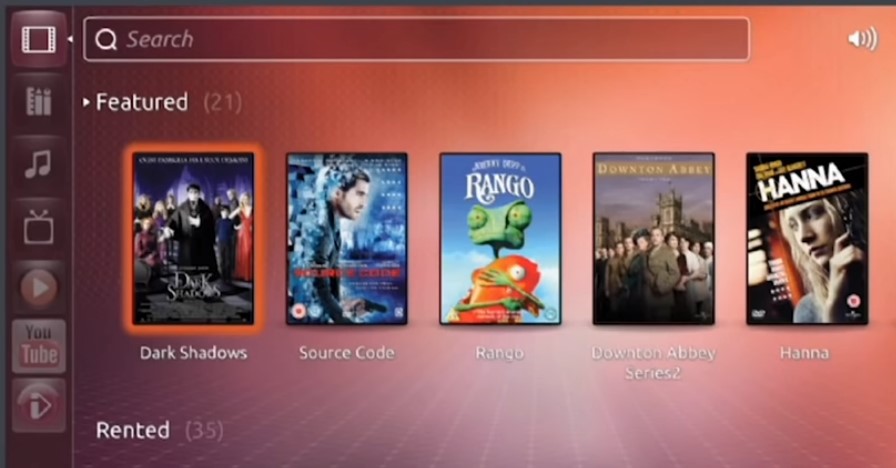 Ubuntu Touch also has built-in swipe gestures that offer several different functionalities; for example, you can swipe left to open a new window. This functionality allows users to multitask, as they can simply move from one window to another with the swipe of a finger. In addition, settings can be quickly accessed by swiping from the top and then moving the cursor to choose the relevant section.
Performance
Like Ubuntu, Ubuntu Touch is very fast and does not have many security vulnerabilities. Moreover, its pattern of updates system is similar to that of Ubuntu, and with each new update, it is improved.
Why use Ubuntu Touch?
Ubuntu Touch is a great mobile OS that allows you to use Ubuntu on your mobile device. It has numerous built-in features and a beautiful design, and it allows users to take control of their mobile experience through customizable.