In recent years, Ubuntu has become the default operating system of personal and professional users alike. Due to the popularity of the Ubuntu distribution, many Ubuntu-based Linux distros are now available on the Internet, each developed to fulfill special needs. In fact, there are so many unique Ubuntu distributions that it is impossible to count an exact number.
One major reason behind the popularity of Ubuntu-based distros is that these distributions are easy to work with even for novice users. Ubuntu is also backed by a large community of open-source developers who actively work to keep Ubuntu up-to-date and bug-free.
Many of these distros will be the same in terms of features and usages, but some distros have very specific features and functions. Some are built for programming and system administration, while others are specially developed for gaming or use by children.
It would be difficult to cover every distribution in this article, as there are too many to count. So, this article covers the top nine best Ubuntu-based Linux distros out there with each being dedicated to special. This will surely help you select the Linux distro you need.
1. Linux Mint
Linux Mint is one of the oldest Ubuntu-based Linux distros out there, and it is one of the most popular distros, too. Linux Mint is used by millions of users around the world. One of the top reasons behind its popularity is the clean and easy-to-navigate user interface of Linux Mint.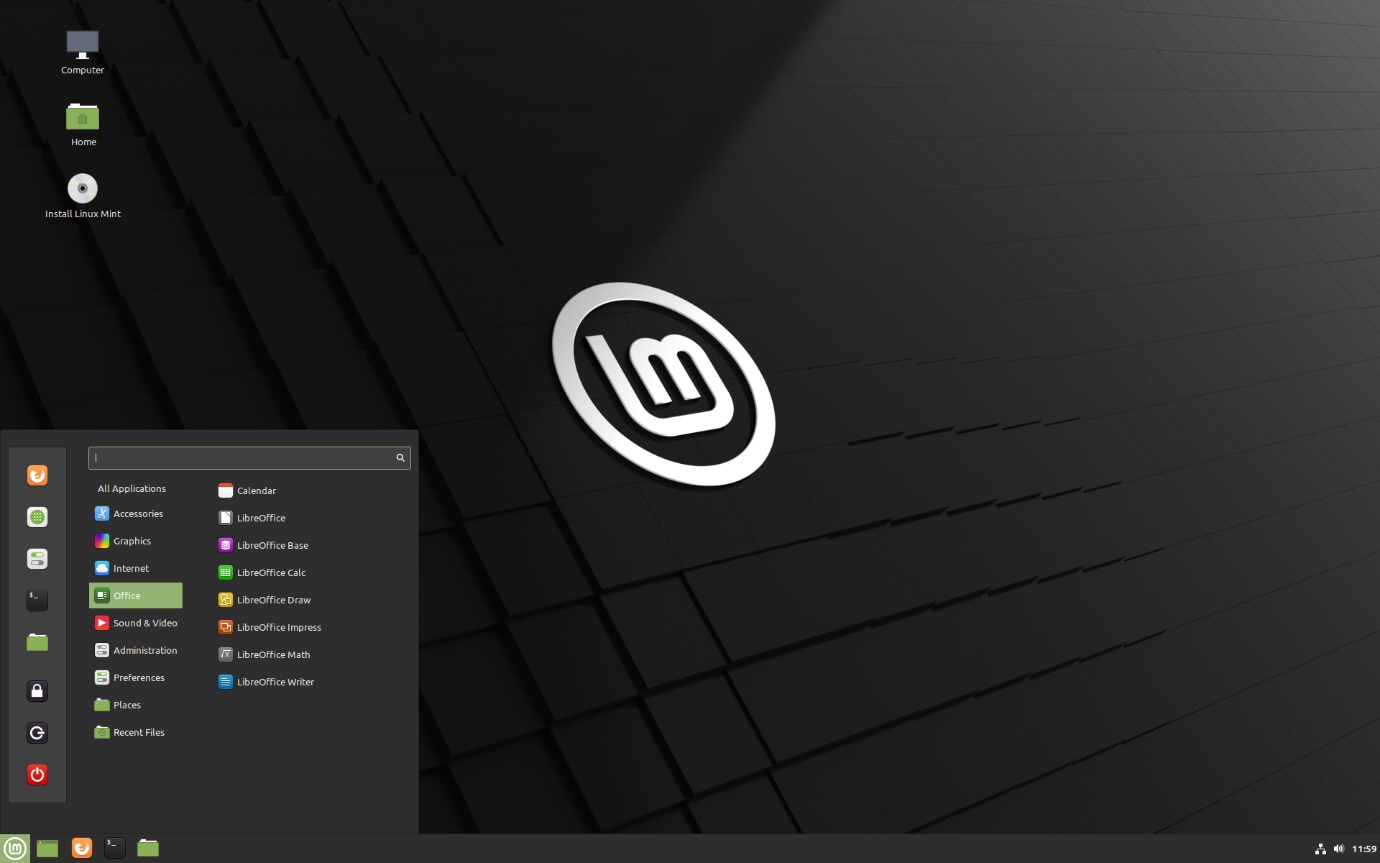 Linux Mint ships in with a suite of popular apps, such as the Firefox Internet browser, the LibreOffice suite, VLC, Thunderbird, and more. This distro is well-liked by beginners, as it is very easy to use and makes the transition from Windows quite easier.
2. Pop!_OS
Pop!_OS is a free and open-source Ubuntu-based Linux distribution. This distro is specially developed for System 76 computers and laptops. This operating system is designed and developed keeping software developers, administrators, and computer science professionals in mind. Pop!_OS is a modern Linux distro with a clean user interface, which makes it very easy to use.
For gaming or multitasking, Pop!_OS could be an ideal distribution, as it supports AMD and NVIDIA GPUs out-of-the-box. GPU support means smoother workflow and faster navigation. Pop!_OS also offers keyboard shortcuts and window tiling for a better end-user experience.
3. Lubuntu
Lubuntu is a fast and lightweight Ubuntu-based Linux distro. This distro has a clean and easy-to-use interface that makes every new user feel at home. Lubuntu is backed by the LXDE/LXQT environment and ships in with a suite of widely-used applications.
This distro is ideal for machines with low-end hardware and memory, as it requires minimal resources to run smoothly. The latest release of this distro is Lubuntu 20.10, which is based on Ubuntu 20.10. For more stability and long-term support, you can go with Lubuntu 20.04 LTS, which is based on Ubuntu 20.04 LTS. Lubuntu 21.04 is scheduled to be released in April this year.
4. KDE Neon
KDE Neon is the latest release from the KDE community, and it is based on Ubuntu 20.04 LTS. This distro features the latest tools that every modern-day computer user requires. KDE Neon ships in with default settings, but it is also highly configurable.
No matter what hardware version you have, this distribution works effortlessly on every older machine, as well as any modern machine. The user interface and look of this distro will give you a breath of fresh air when you first use it. It has a beautiful, modern-looking user interface, which is very easy to use and makes you feel comfortable even at first use.
5. Zorin OS
Zorin is a fast and secure Ubuntu-based Linux distro that comes with a sleek user interface, making it easy to use for most users. Many say that Zorin is an ideal alternative to Windows, and rightly so, making it easier to port from Windows even for first-time users. The look of Zorin is also quite similar to Windows, as well as Mac OS, which makes it an ideal alternative to these operating systems.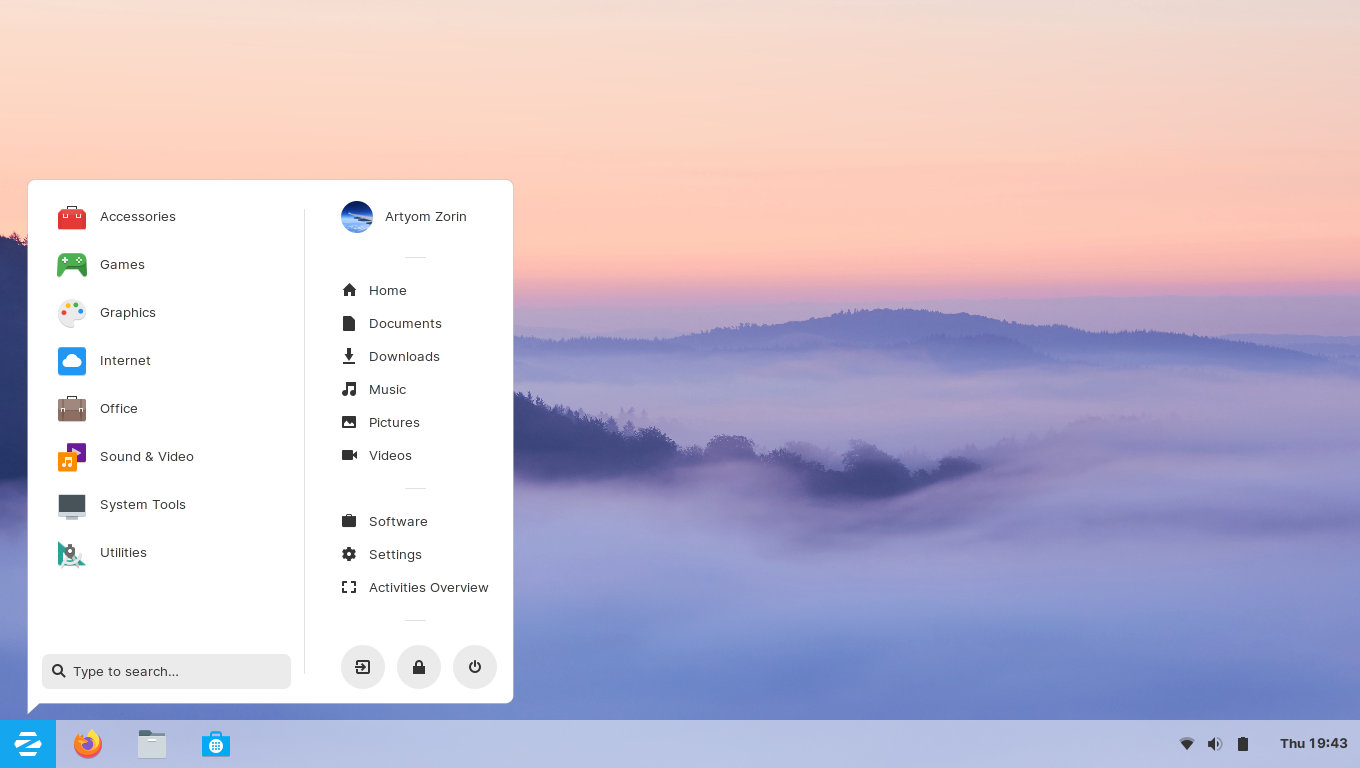 The Zorin Appearance app lets you change the appearance of Zorin and make the UI look like Windows or Mac OS. Zorin is a reliable distro that can be used for both personal and professional use. This distro is also one of the most secure Ubuntu-based Linux distributions out there. There is also a Lite version available that you can use on older machines.
6. Elementary OS
Elementary OS is an open-source Linux distribution based on Ubuntu LTS. This is a fast and reliable distro focused on providing a great end-user experience and tight system security.
The recent Elementary update, Elementary OS 5.1 Hera, comes with a lot of changes. The new update features a completely redesigned login and lock screen, new ways to sideload and install apps, improvements to core apps, desktop tweaks, and system settings updates. Elementary also has an AppCenter, where you can get free and paid apps.
Elementary supports a multitasking view, picture-in-picture mode, and do not disturb mode. Parental controls are provided to control screen time, monitor Internet use, and manage apps.
7. Ubuntu Budgie
Ubuntu Budgie is an integration of the Budgie Desktop Environment and Ubuntu. Budgie is a community-developed distribution that works with any computer. Porting from Mac OS X to Ubuntu Budgie is now much smoother, thanks to similar functions and features.
Budgie has a very beautiful user interface that is easy to navigate. The look is quite elegant, and the distro works effortlessly on old and new computers alike. The latest 20.04 LTS release of Ubuntu Budgie comes with support through April 2023.
8. Feren OS
Feren OS is a free and open-source Ubuntu-based operating system. It is a stable, powerful, and secure Linux distro, ideal for any type of user. The desktop of Feren OS is quite unique in its own way, but at the same time, it is still very easy to use.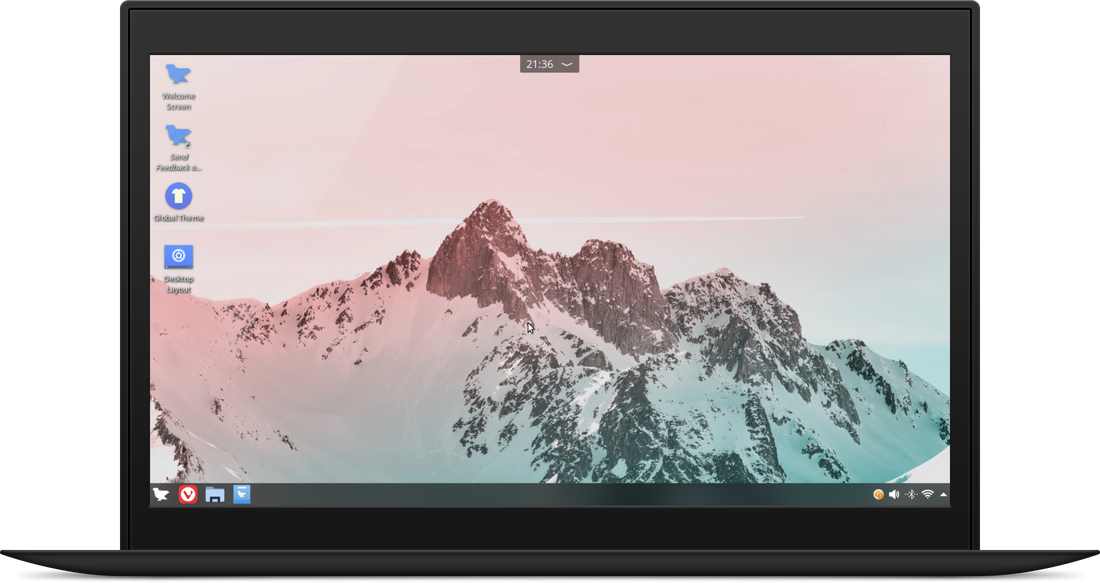 Feren OS is powered by KDE Plasma Desktop, which makes it one of the most lightweight and responsive Linux distros out there. This distro ships in with all the necessary apps pre-installed, and if need be, you can install whichever apps you want from its app store.
9. Nitrux
Nitrux is a Linux distribution that is entirely based on Ubuntu. It is powered by the KDE Plasma Desktop 5 environment, and to top it off, Nitrux even includes the NX Desktop and Firewall.
Some necessary apps, like the office suite, media player, and Internet browser, come pre-installed out-of-the-box. The overall end-user experience is very good with this distro, thanks to the easy-to-use UI.
Conclusion
So, this concludes our list of the best Ubuntu-based Linux distros that you can use in 2021. There are others, including Kubuntu, Xubuntu, and LXLE, that you can try out, as well. Feel free to let us know if you have any queries or suggestions at @linuxhint and @SwapTirthakar.