An external HDD or SSD helps backup your important files. So if something bad happens to your PC, you can easily recover these files. These storage devices come with more space, excellent read/write speed, extra security, and a rugged casing to protect against damage to some extent.
Most of them come pre-formatted with either NTFS or exFAT MS Windows file system; both of them are compatible with all OS, including Linux. Therefore, if you are looking for the best Linux compatible external hard drives, most of the options available in the market will work just fine.
However, an ordinary hard drive won't cut your needs. Considering this, we have gone through several options online and compiled this list of the five best options for you to choose from. These external hard drives are not only Linux compatible but can also expand your storage without spending a lot. Let's take a look!
SAMSUNG T7 Portable SSD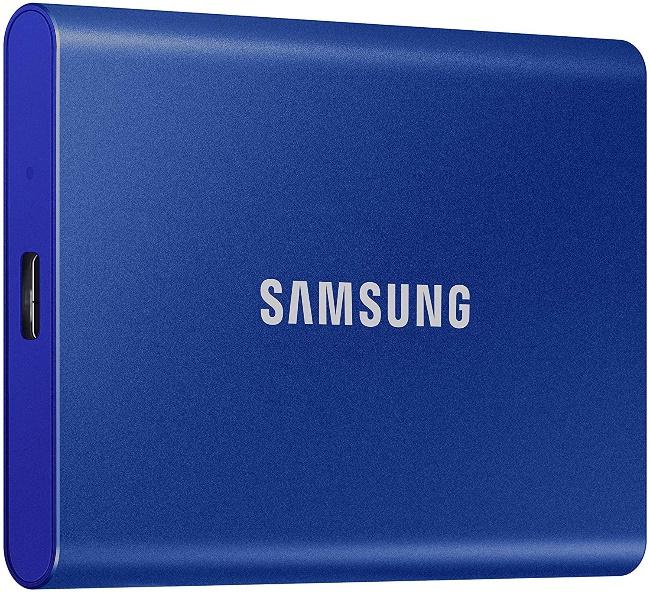 Topping our list of Linux compatible external hard drives is Samsung T7. This compact and portable SSD shows how far technology has come with drastic improvements in speed while keeping the form factor slim and compact. However, it is also one of the expensive options out there. So, budget-wise, it may not suit everyone.
The T7 SSD is an upgrade over the ever-popular T5 SSD. The major improvement comes in speed. The previous version offered approximately 550 MBPS. On the other hand, this newer model doubles it up with a 1050 MBPS transfer speed. That's a massive upgrade! One that makes it one of the fastest external drives in the market.
The reason it reaches such a high transfer rate is its compatibility with the latest USB 3.2 protocol. How many external storage drives are offering the same functionality? Because of this, the read/write lag is almost entirely negligible. However, your laptop/PC should have a USB-C 3.2 Gen 2 port. Otherwise, this drive will perform just like a T5.
Overall, it's a pretty stable and fast storage device, especially when transferring small files. However, as per our experience, when working with larger files, it gets slightly hot. If you can manage this minor inconvenience when working with blazing fast transfer speed, Samsung T7 is hard to miss.
Buy Here: Amazon
LaCie Rugged SSD Solid State Drive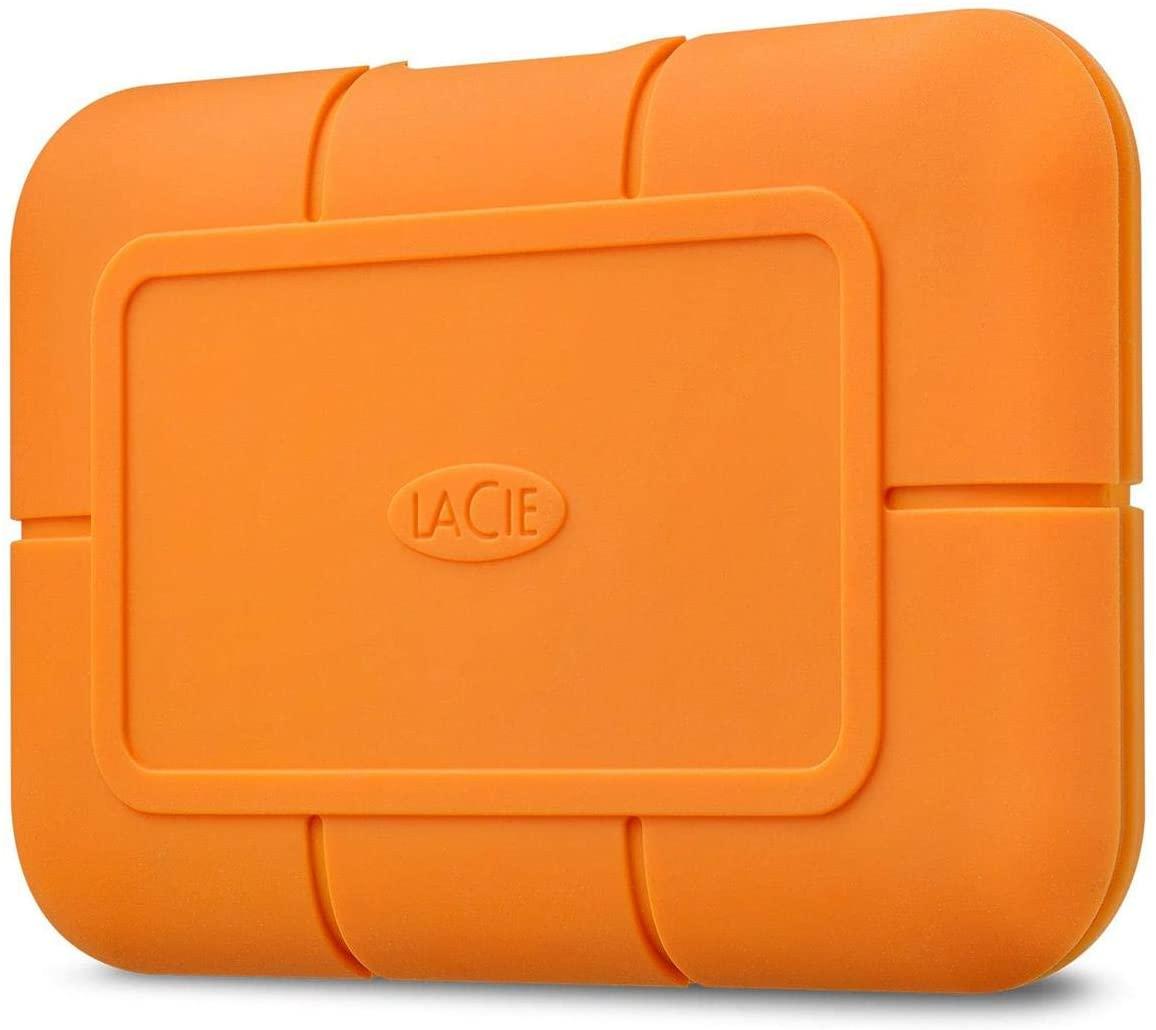 Like our top pick, LaCie's STHR500800 is a blazing fast SSD with a transfer speed of 1050 MBPS. So, you can even use it to boot up your OS. Sure, it's slightly expensive than Samsung's model, but, on the plus side, it has all sorts of shock-proof and waterproof features to keep your data secured. Plus, it offers a 5 years warranty with data recovery.
For instance, it has an IP67 rating for water. This means it is 100% protected against solid objects like sand and dust, and it has been rated to work for at least 30 minutes under 15cm to 1m of water. It can also take a 3-meter drop like a champ and come out unscathed in a two-tonne car crash.
When it comes to connectivity, consider this. The USB-C and Thunderbolt 3 share the same physical connection type. All USB-C devices can be attached to Thunderbolt 3 ports, as TB3 supports the USB-C devices. But TB3 drives cannot be connected to USB-C ports on a PC/laptop. Therefore, this USB-C drive will connect to USB-C ports, Thunderbolt 3 ports, or USB 3.0/2.0 ports with the help of the cable that comes with the package.
That said, we'd recommend LaCie's STHR500800 for frequent travelers and those who want long-term peace of mind. It's fast and rugged, but just as expensive.
Buy Here: Amazon
WD 5TB Portable External Hard Drive

If all you need is a basic external HDD with a large storage capacity, then WD's 5TB hard drive is a great product. It does what it's supposed to without emptying your wallet. It's also plug-in ready, which means, you don't have to format. Simply connect and begin copying your files – no sweat!
As it a simple HDD, the speed is rather limited when we compare it with the SSD options mentioned above. The WD's models transfer files at 130 MBPS. Expect to transfer any smaller files quickly. However, larger files will take considerably more time. Due to this, you cannot use it as an external bootable drive.
Moreover, it's designed specifically for Mac. Therefore, expect it to pair effortlessly with Mac's Time Machine and Password security features right out of the box. What's more, you can drag and drop the files if you want for a quick copy-paste job.
All in all, Western Digital's hard disk drives are pretty basic storage options. There is no USB-C option. But they come pretty cheap and Mac-ready, making them easy to use for a quick backup when working with small files. Further, you get WD's three-year limited warranty in case something goes wrong with the purchase.
Buy Here: Amazon
Silicon Power External Portable Hard Drive

Another affordable option on our list is Silicon Power's Portable Hard drive. While there is not much difference in operation, there are a few subtle design upgrades on these models that catch your eye at first glance.
The most obvious one is the selection of an onboard USB-A connector. It's hard to find, and in case you lose the original, good luck finding a replacement. But that's a minor gripe and not really a deal-breaker at this price point.
The casing is pretty rugged, though. It's larger around the edges than standard rugged hard drives. The green edges are silicon material and resilient to drops. That's because it meets US Military (MIL-STD-810G) Standards. The bottom and top are just stiff plastic. Two rubber lugs retain the cable around when not in use. You can also detach them if you want.
This one comes in the NTFS format. This means you can just plug it into your Linux machine and get it working. The USB 3.1 interface provides decent transfer rates. Add its durability and affordable cost in the mix, and you get a purchase you wouldn't regret.
Buy Here: Amazon
FEISHUO Portable External Hard Drive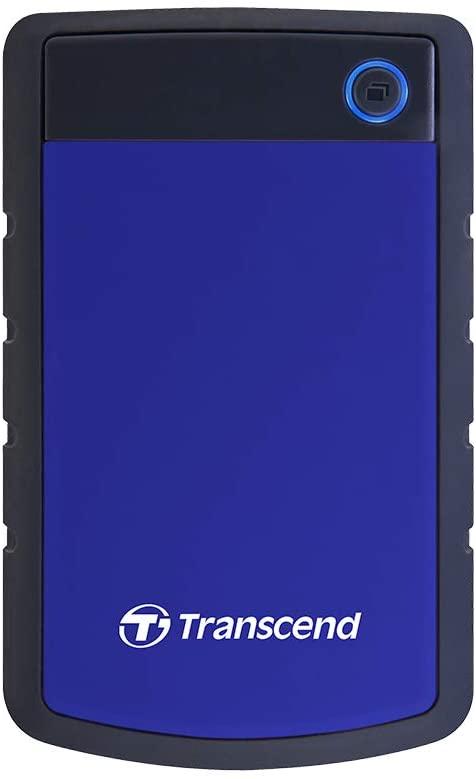 And in case you want the cheapest of the options, this lesser-known Chinese manufacturer has come up with a winner. The FEISHUO Portable External Hard Drive works great with not just any PC or laptop (Windows or Linux), but it also works great with Android OS. So, you can attach it to your Smart TV, Xbox, Amazon FireStick, or any other Android box for additional storage.
It's super easy to use. Irrespective of your OS, you can plug and start playing. No software support or external power supply is needed. For transfer, it uses USB 3.0 technology with one push of a button. A great thing is that the device is pretty stable, with no heat-ups or reduction in transfer rates when working with larger files.
It's also very compact. The physical dimensions of the drive are 4.5 x 2.5 inches. Which means you can carry it even in your pocket on your outdoor adventures. The device feels quite sturdy in one's hands, but we couldn't verify the manufacturer's durability claims.
Overall, this is a cheap portable storage option. The tiny external HDD is pretty dependable. And you get a 3 years manufacturer warranty as well. But, as it's a Chinese manufacturer, the brand-conscious folks may have trust issues.
Buy Here: Amazon
Buyer's Guide: Linux Compatible External Hard Drive
While you can get almost any hard drive to work with Linux by formatting to an appropriate disk format, there are still some factors that need to be considered. These are:
HDD VS. SSD
Obviously, the biggest consideration when going for an external hard drive is between these two. Whether you want an HDD with a low transfer rate and higher capacity or a blazing fast drive with limited storage? SSDs are considerably higher in cost than SSD, so your budget should also play a part in choosing a suitable storage option.
Portability, Durability, and Security
These are general features to consider when buying an external hard drive. Its form factor should be compact for greater portability. It should also have some drop, dust, and water resistance for durability. And last but not least, it should use industry-standard security features to keep the data intact.
USB Type and Driver support
Do check the label of your external HDD carefully. In case it uses the latest USB 3.2 technology, make sure your laptop or PC has the port to connect to the storage. Also, ensure that the particular Linux distro you are going with has compatible drivers. Besides, the best thing about Linux is that there are many third-party drivers available that allow seamless integration.
Support for Extra Features
Many external drives come with bells and whistles like auto backups, one-touch transfers, file recovery, or wireless media playback. These features usually work great with OS such as Mac and Windows. However, their support for Linux may be missing. Therefore, when getting a new hard drive, make sure your Linux computer will be compatible with all the extra features.
Final Thoughts
That's everything you need to know about the external HDD or SSD drives. We hope our reviews provided you enough information to make your Linux Compatible external hard drive purchase an easy one. All of the options above are fully compatible with Linux OS and provide industry-leading performance. But, some of their extra features like data archiving may not work right out of the box.