Mouse cursor ghosting issue is likely to occur in 60Hz displays. Mouse cursor ghosting can be explained as lagging in mouse cursor while a light version of cursor termed as ghosts runs along with real pointer. If your display has a low refresh rate, then the monitor's pixels take a while to adjust the colors while the cursor is moved. This results in Shadows or blurs behind the cursor, termed as Cursor Ghosting.
Nobody loves mouse cursor ghosting on their PCs as it becomes more annoying when it gets into notice. The crux of the statement is that Your PC is producing more FPS than your screen can't tolerate, but this might not be the situation every time.
Different Methods To Fix Mouse Cursor Ghosting
Mouse Cursor ghosting is commonly seen on dual display PCs, but some have also encountered it on their single display setups. Here is a list of methods that will surely guide you in bypassing this issue. Let's start:
Display Pointer Trails Option
The first method you should try is to select the display pointer trails. Go to the control panel and select view by large icons.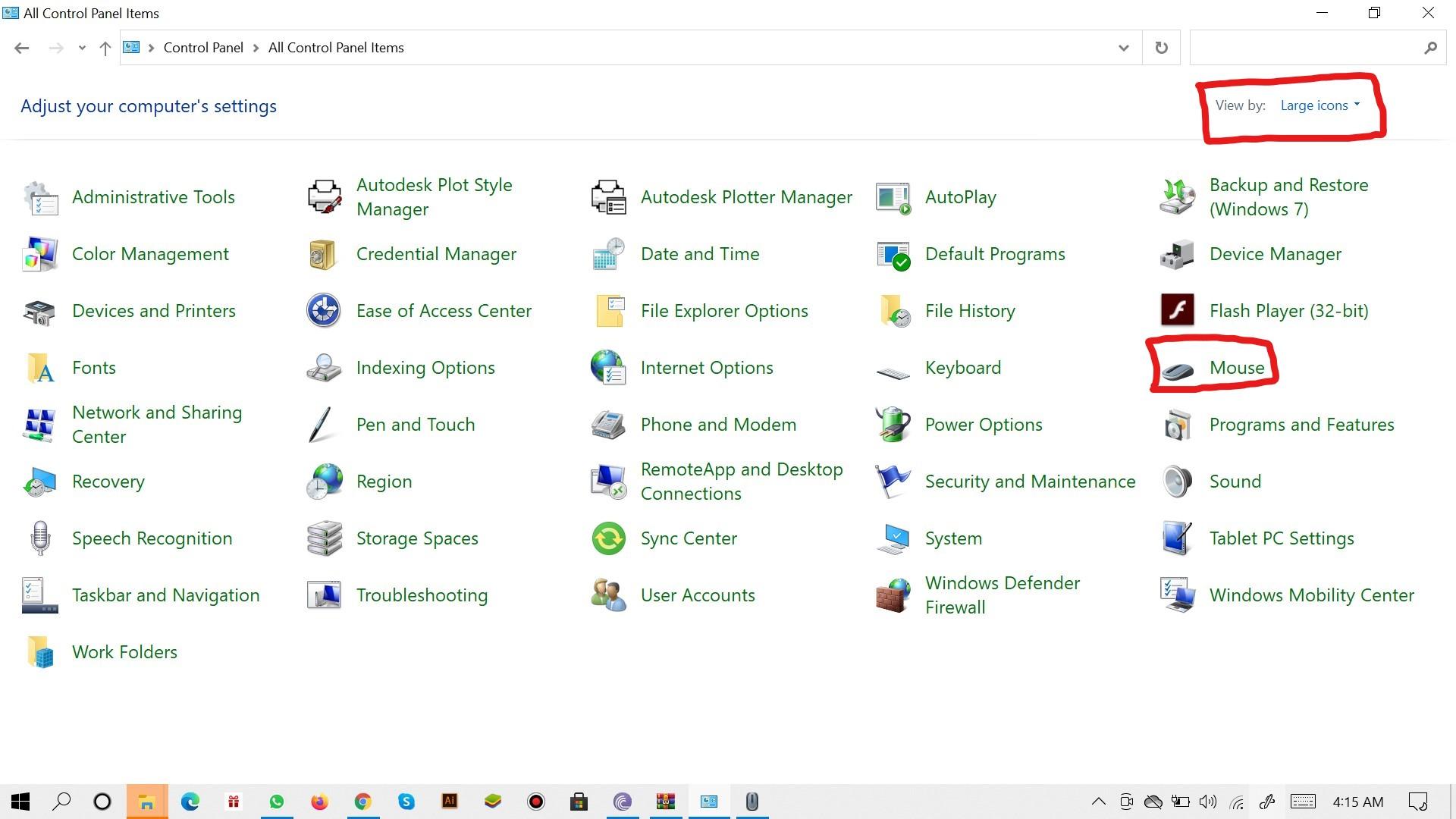 After clicking on the mouse button, A separate tab will be opened for controlling mouse functions. Click on Pointer Options. You will see the "Display Pointer Trails Option". Tick the option and set the visibility to short.
Click Apply button to save the settings and ok to close the window.
Disconnecting Second Display
As told above, this issue is mostly entertained in Dual display setups. You can disconnect the second visual display unit as this is most likely to entertain the issue. You can turn off the 2nd VDU using the project sidebar.
Turn-Off Windows Aero
Windows Aero can also cause this issue of the corrupt cursor. This can be simply done by right-clicking on a desktop to select personalize. Now click on Window Color and un-check Enable transparency option.
Try Selecting Duplicate On Project Sidebar
For those who have dual-display set up with extent display mode, you can try duplicate display mode setting to fix the issue. Press Win+P to open the sidebar and then select the Duplicate option.
Some Facts To Know Regarding Mice
Before the computer mouse was invented, every command was given through text interface by keyboard only.
The first prototype of the mouse was made of wood and a circuit board lying on a wooden roll wheel. Here is the picture.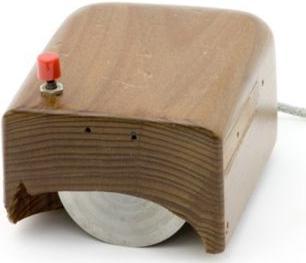 The first computer that used an optical mouse was Xerox PARC in 1970.
There are three types of mice, Mechanical, Optomechanical, and optical.
Plural form of PC mouse can be both Mouses and Mice.
Microsoft, HP, and Logitech are leading manufacturers of the PC mouse.
Maximum no. buttons on are 19 on Razer NAga pro.
The Conclusion
Mouse cursor ghosting is not such a serious and big issue, but it is really irritating. I have mentioned the simple methods to eliminate this issue. If you don't get desired results even after trying all these steps, you can check the driver of your mouse if it is outdated or try reinstalling it.