This tutorial explains how to install Mysql 8 on Debian 10 Buster but it is also useful for previous Debian versions, while writing it, I found some errors related to an old Mysql installation and the troubleshooting process was included below the installation process instructions.
Installing Mysql 8 on Debian 10 Buster
Before installing Mysql there is need to setup the repository you can get by running the following wget command:
$
wget
http:
//
repo.mysql.com
/
mysql-apt-config_0.8.14-
1
_all.deb

Install the apt repository by running:
$
dpkg
-i
mysql-apt-config_0.8.14-
1
_all.deb

Note: for a tutorial on the dpkg command you can access  All about the debian package managers: dpkg, apt and aptitude explained tutorial.
Press ENTER on OK to continue.

Select the OK option and browse using the TAB key to press OK and continue.

The installation will end showing a similar output than the image below:
Now to install Mysql 8 run:
$
apt update
&&
apt
install
mysql-server
-y

The following warning screen should not prompt to users who had not Mysql installed previously, if you had a working mysql installation you can backup all files before continuing, otherwise you can ignore it and press OK to continue. If you need to backup files then do it on an alternative terminal and then press OK.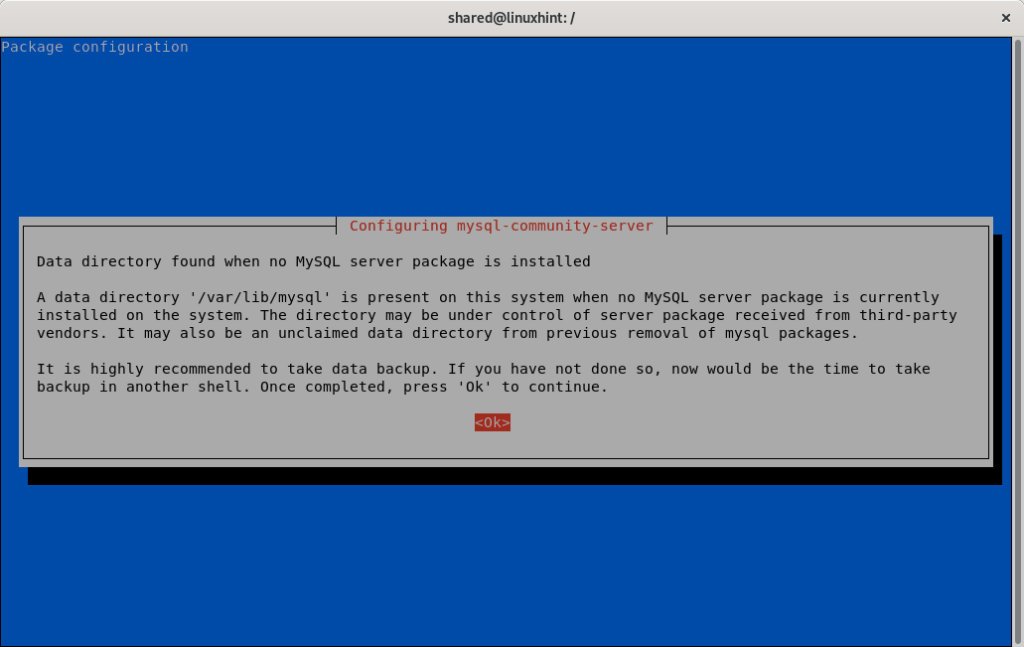 The next screen will request a password.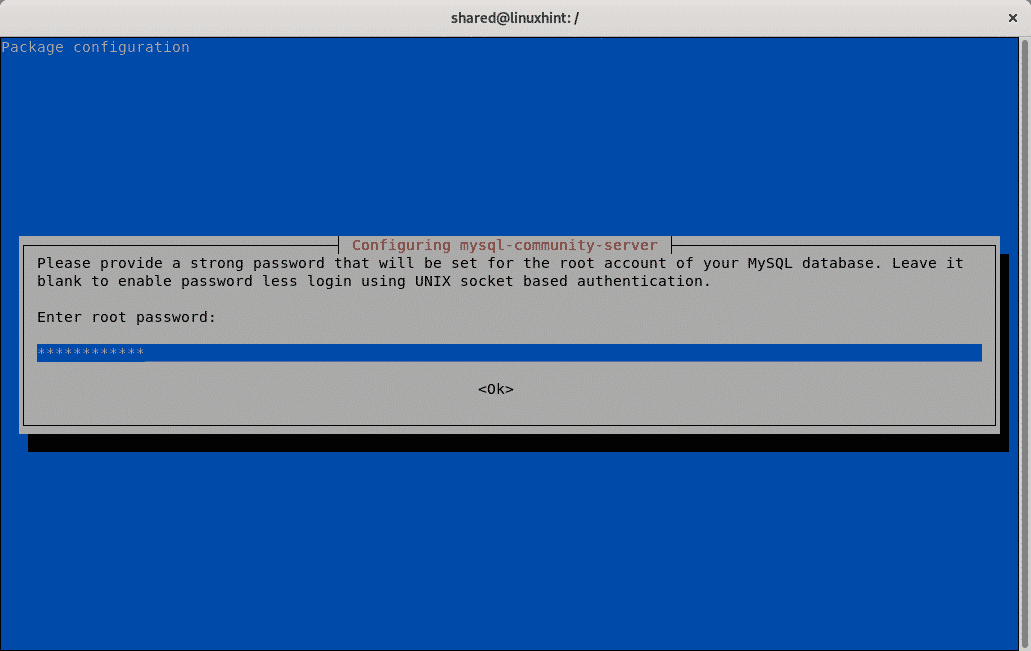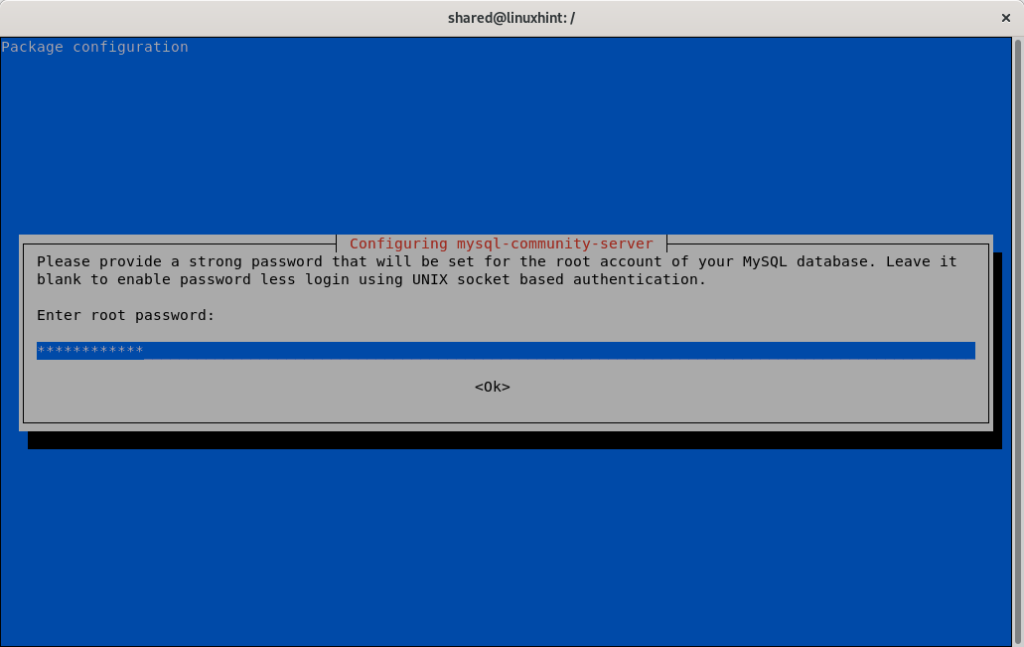 Then you'll need to confirm the password: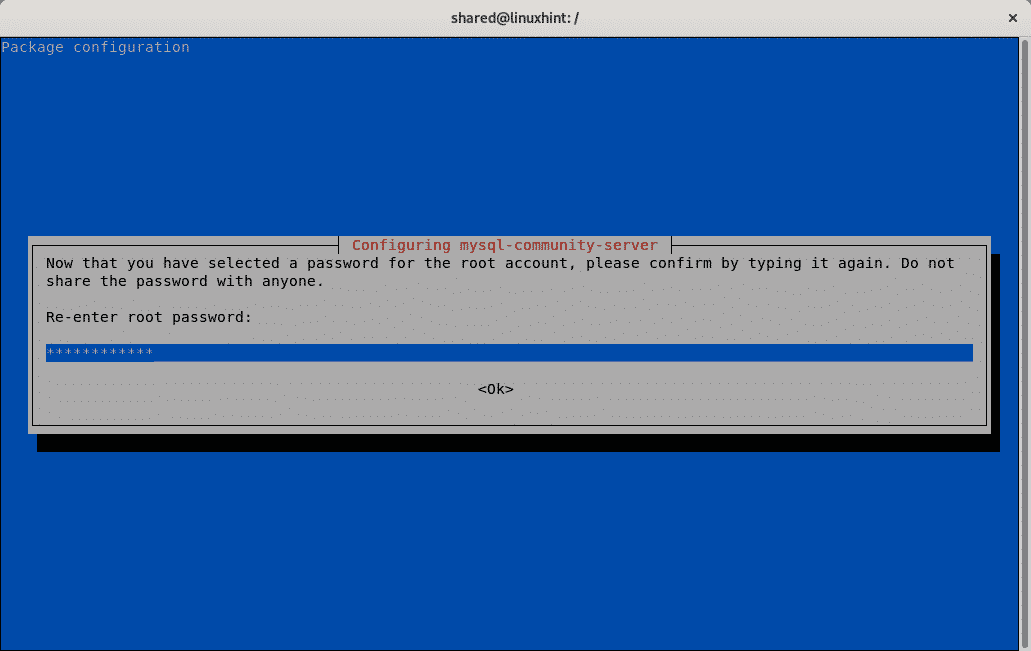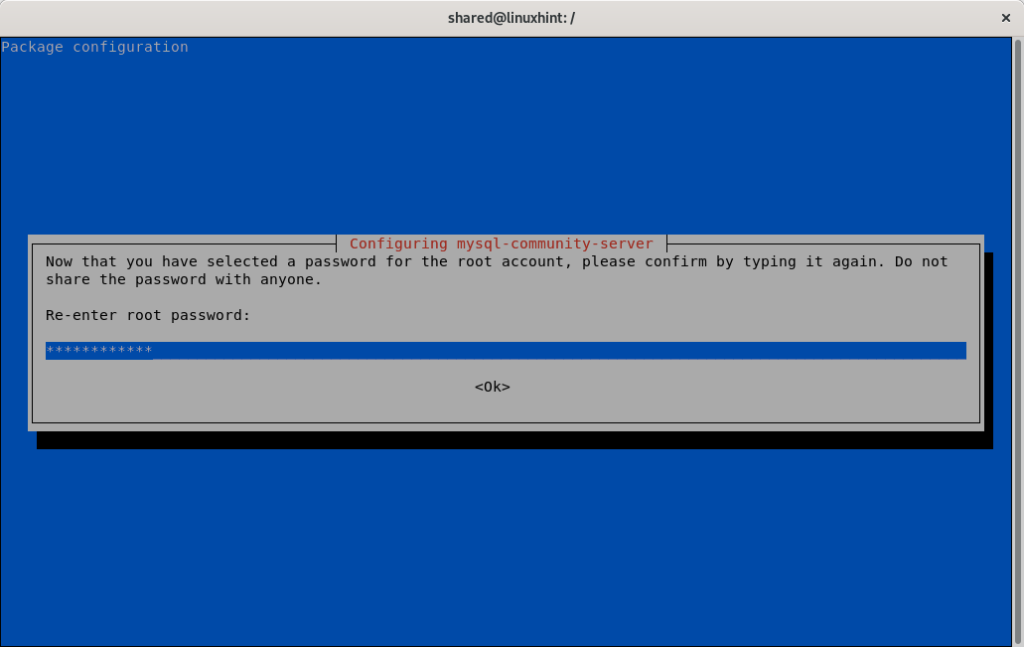 Depending on your needs Mysql 8 will offer you to increase security by replacing the authentication method, don't use this option if you have older Mysql clients who need to connect to your server, otherwise accept and go ahead by using the strong password encryption, press TAB and OK to continue.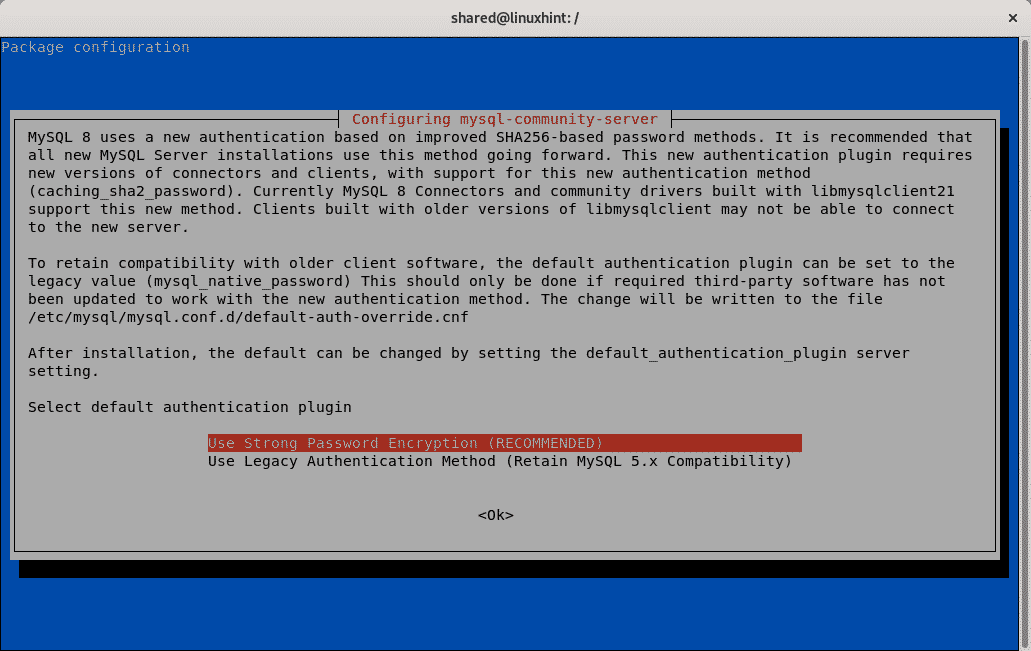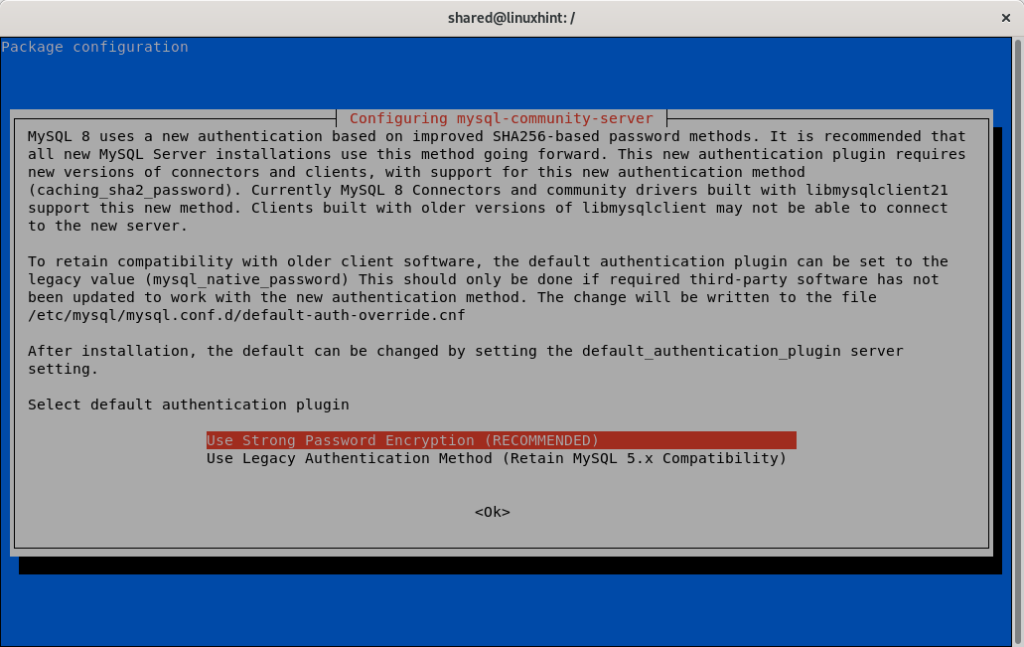 The installation will start: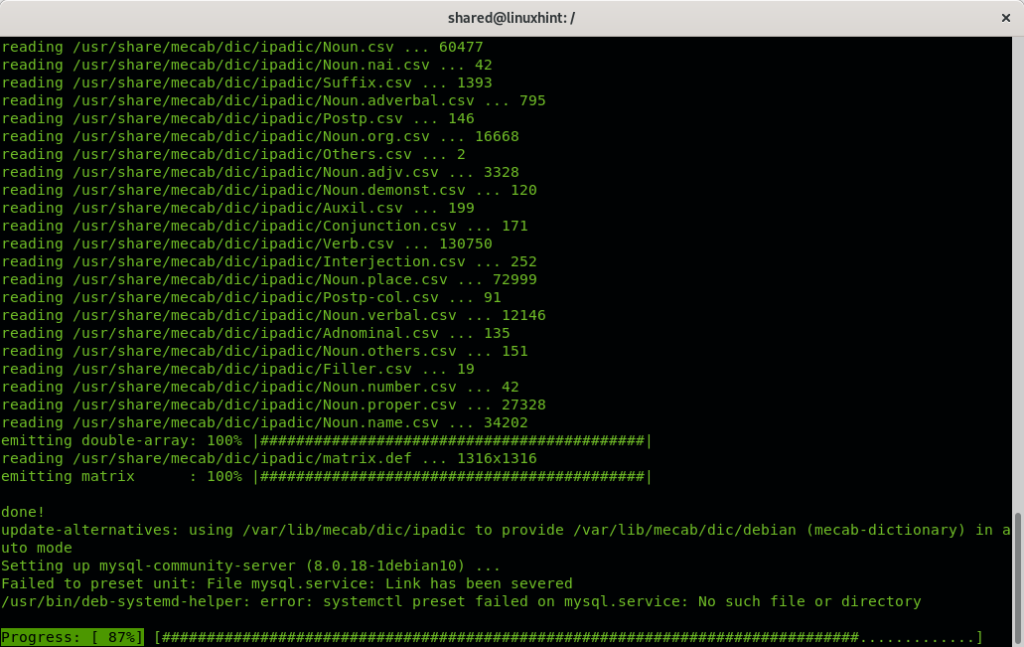 Once finished you can check your Mysql server by executing: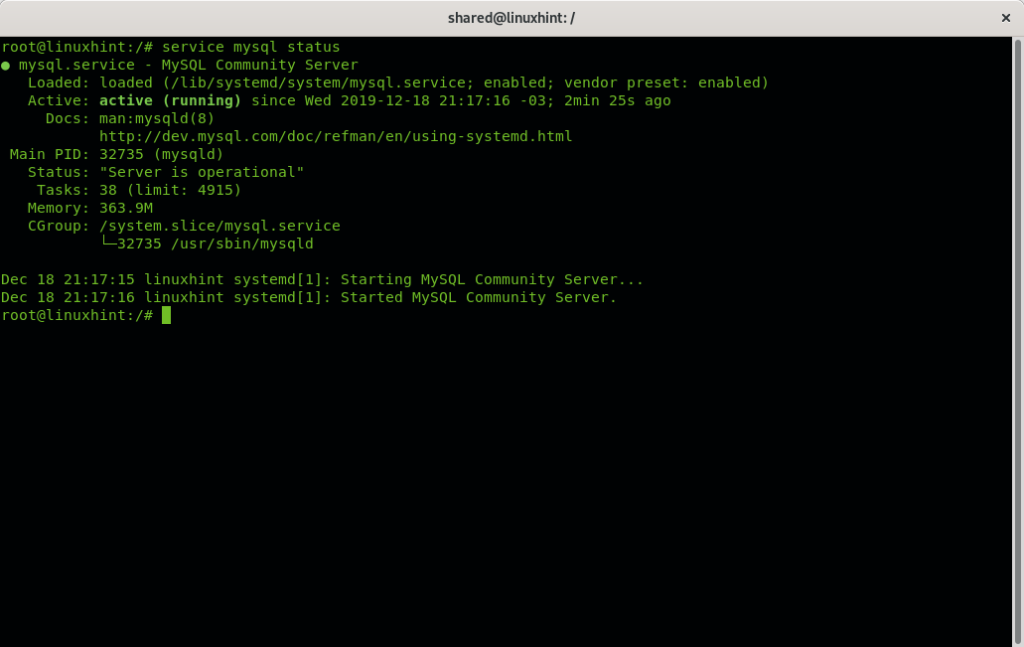 Note: you can access the Stop, start and restart services on Debian tutorial to learn managing services.
Mysql installation troubleshooting
In my particular case the installation didn't go successful at the first attempt due to problems with an old installation I didn't remove prior to Mysql 8 installation.
Additionally to screenshots I paste the errors content to make it easy for users sharing the same problem to find my solution.
When installing Mysql 8 on Debian 10 Buster I met the following error:
dpkg: dependency problems prevent configuration of mysql-server:
mysql-server depends on mysql-community-server (= 8.0.18-1debian10); however:
Package mysql-community-server is not configured yet.
dpkg: error processing package mysql-server (--configure):
dependency problems - leaving unconfigured
Running the following command didn't solve the problem:
Failed to preset unit: File mysql.service: Link has been severed
/usr/bin/deb-systemd-helper: error: systemctl preset failed on mysql.service:
No such file or directory
Failed to get unit file state for mysql.service: Link has been severed
mysql.service is a disabled or a static unit, not starting it.
Job for mysql.service failed because the control process exited with error code.
See "systemctl status mysql.service" and "journalctl -xe" for details.
invoke-rc.d: initscript mysql, action "start" failed.
mysql.service - MySQL Community Server
Loaded: loaded (/lib/systemd/system/mysql.service; bad; vendor preset: enabled)
Active: failed (Result: exit-code) since Wed 2019-12-18 20:54:55 -03; 18ms ago
Docs: man:mysqld(8)
http://dev.mysql.com/doc/refman/en/using-systemd.html
Process: 27022 ExecStartPre=/usr/share/mysql-8.0/mysql-systemd-start pre
(code=exited, status=0/SUCCESS)
Process: 27057 ExecStart=/usr/sbin/mysqld (code=exited, status=1/FAILURE)
Main PID: 27057 (code=exited, status=1/FAILURE)
Status: "Data Dictionary upgrade from MySQL 5.7 in progress"
Dec 18 20:54:54 linuxhint systemd[1]: Starting MySQL Community Server...
Dec 18 20:54:55 linuxhint systemd[1]: mysql.service: Main process exited,
code=exited, status=1/FAILURE
Dec 18 20:54:55 linuxhint systemd[1]: mysql.service: Failed with result 'exit-code'.
The first step to solve this issue is to purge all previous Mysql related files:
$ apt purge mysql-client-5.7 mysql-client-core-5.7 mysql-common
mysql-server-5.7 mysql-server-core-5.7 mysql-server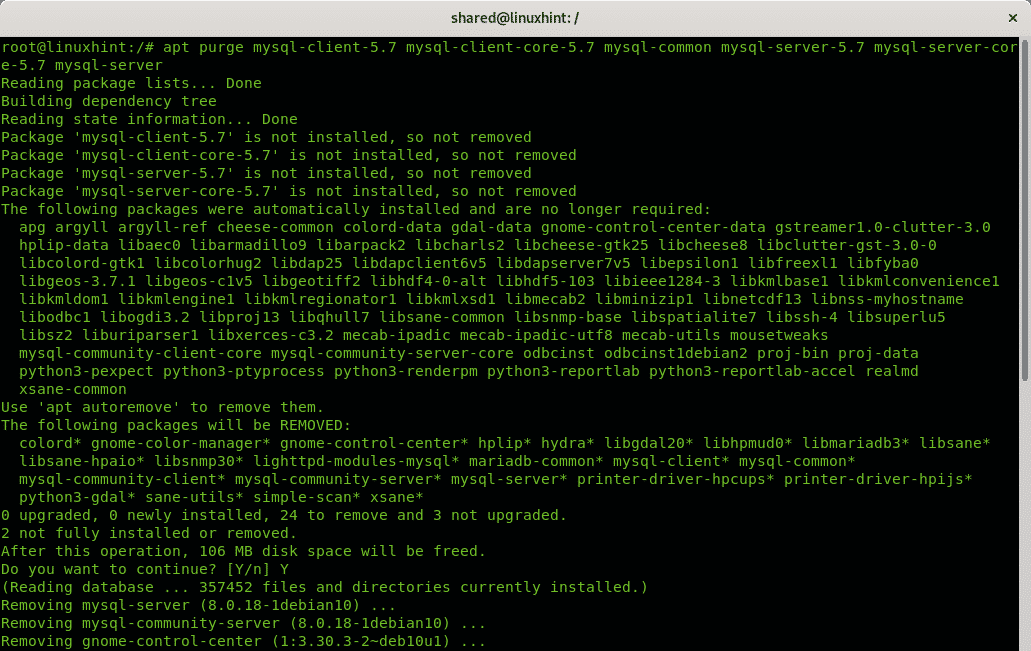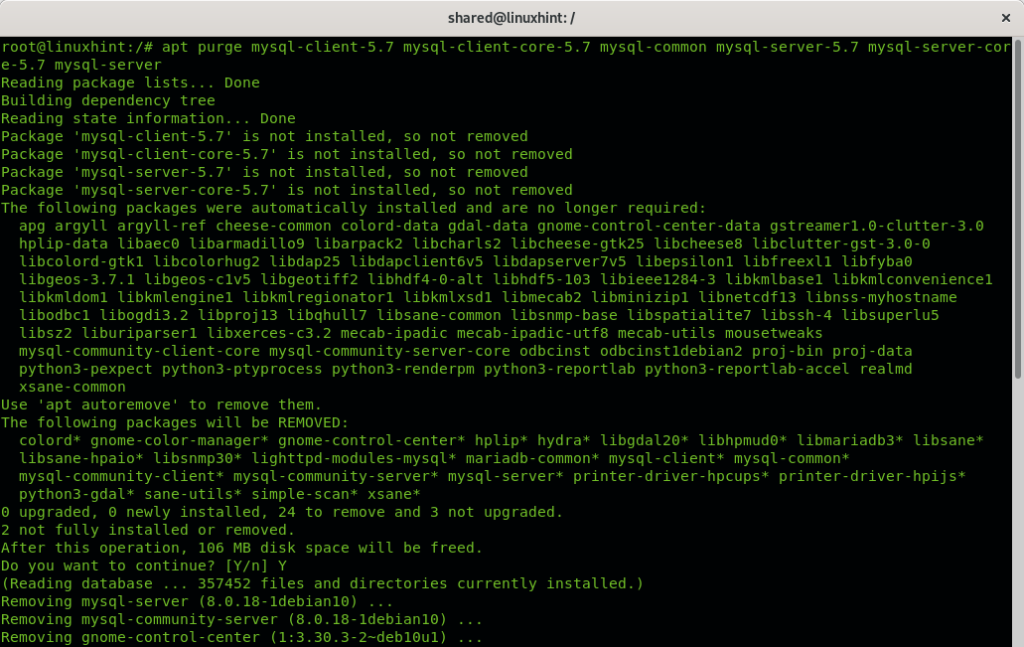 When asked confirmation use the TAB key to move to YES and press ENTER.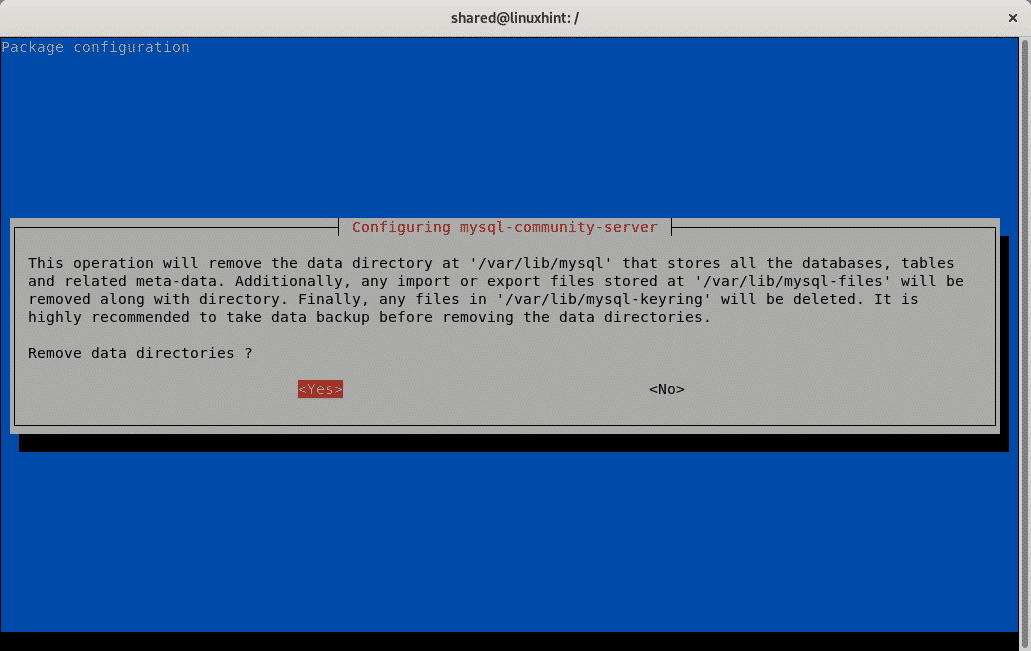 Then update, remove unnecessary left packages and resolve dependencies if needed by running:
$
apt update
&&
  apt autoremove
&&
sudo
apt
-f
install
When asked type Y and press ENTER to continue.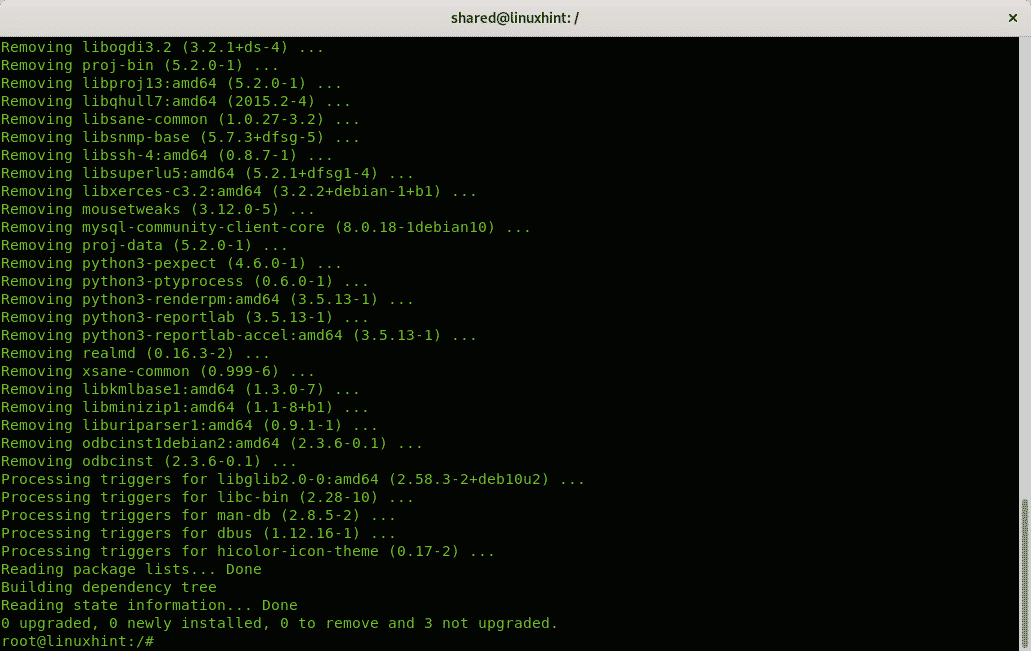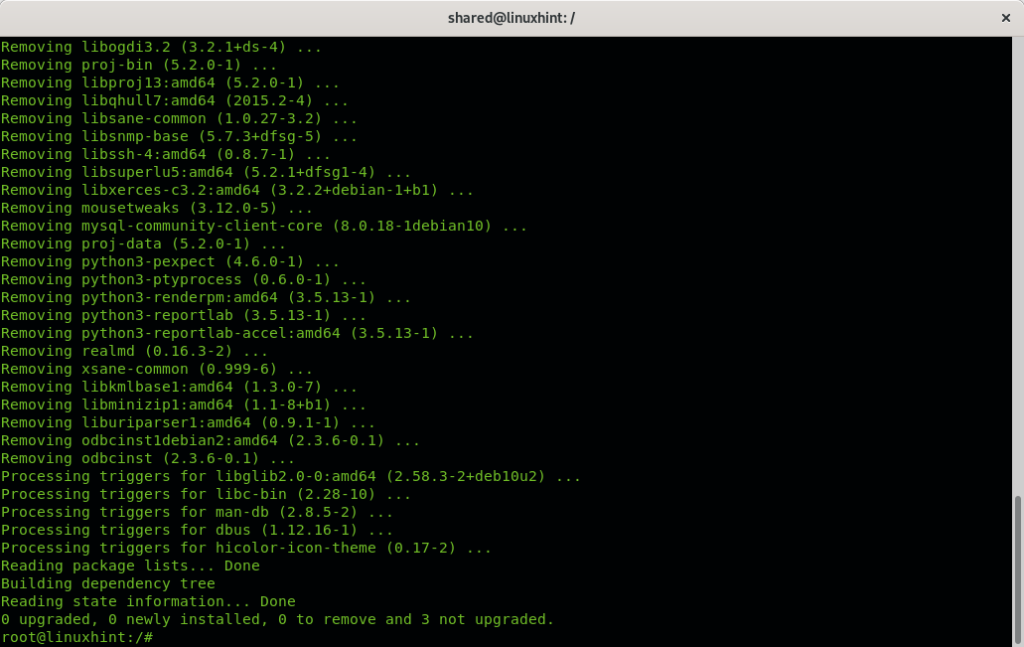 Once finished you can proceed with the Mysql installation again by running:
$
apt
install
mysql-server
Press Y and ENTER when asked to confirm the installation.
The installation will offer you to set a password again: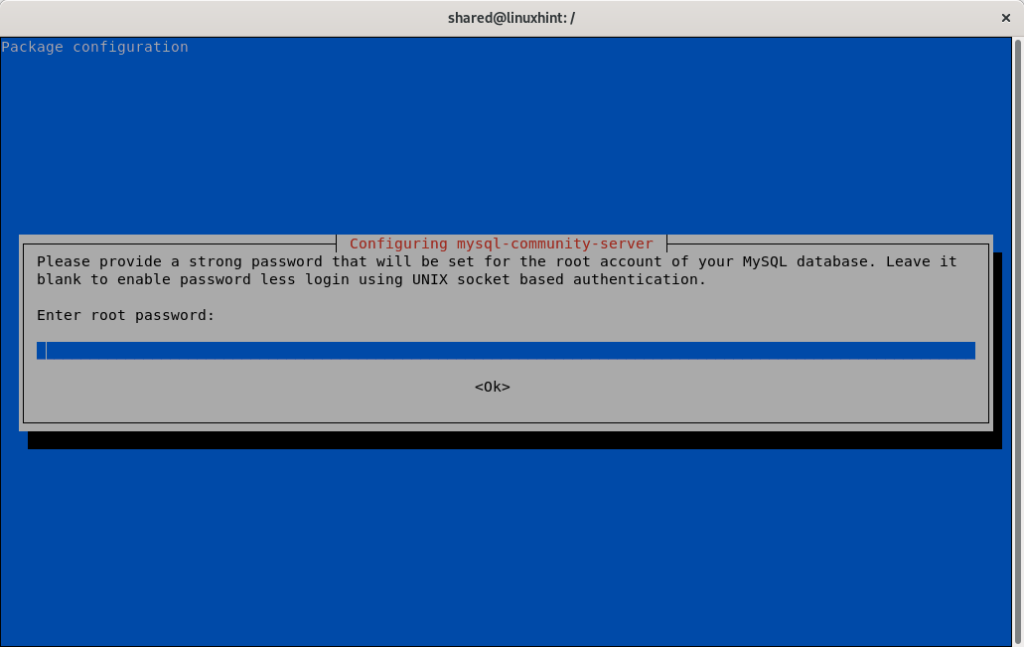 If you use a password confirm it again: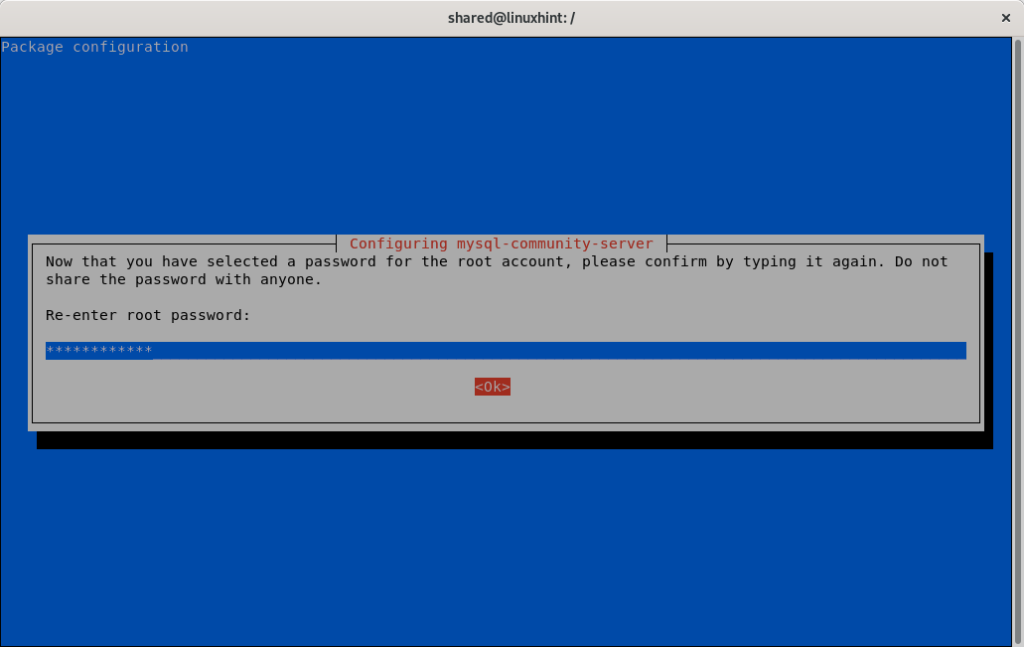 Decide if you want to increase Mysql encryption to leave it compatible with old Mysql client versions and proceed, if you don't need compatibility with old Mysql versions leave the default option and select OK to continue.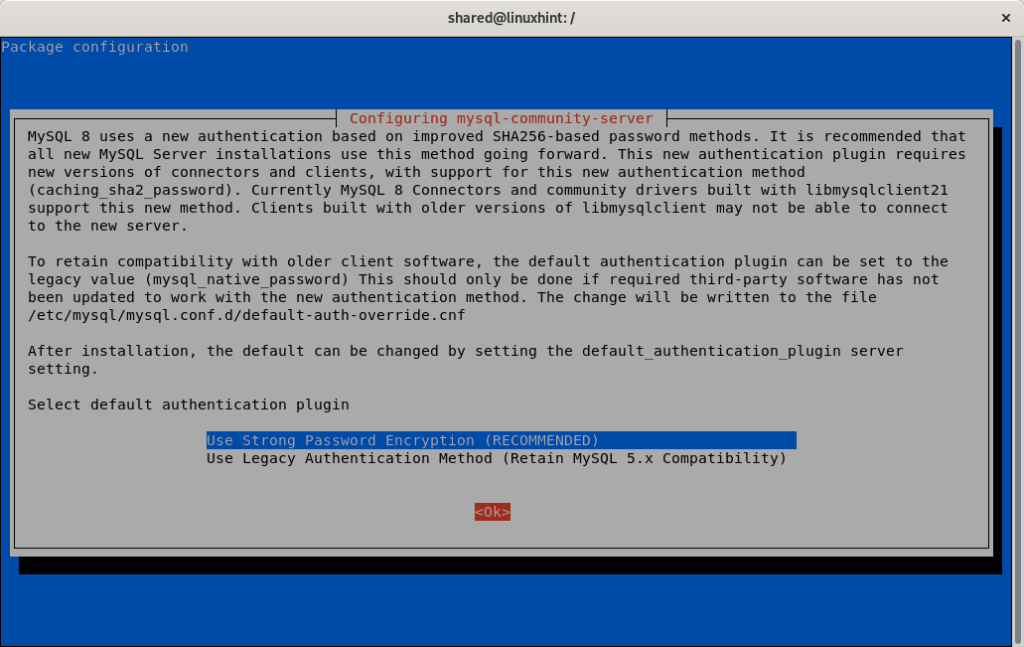 The installation should take place successfully: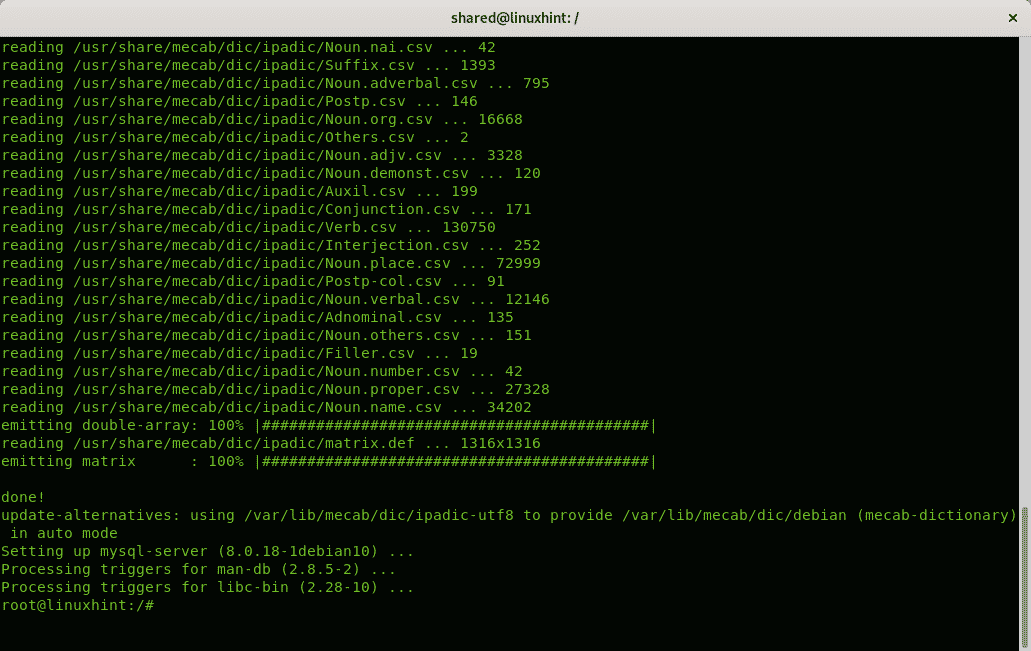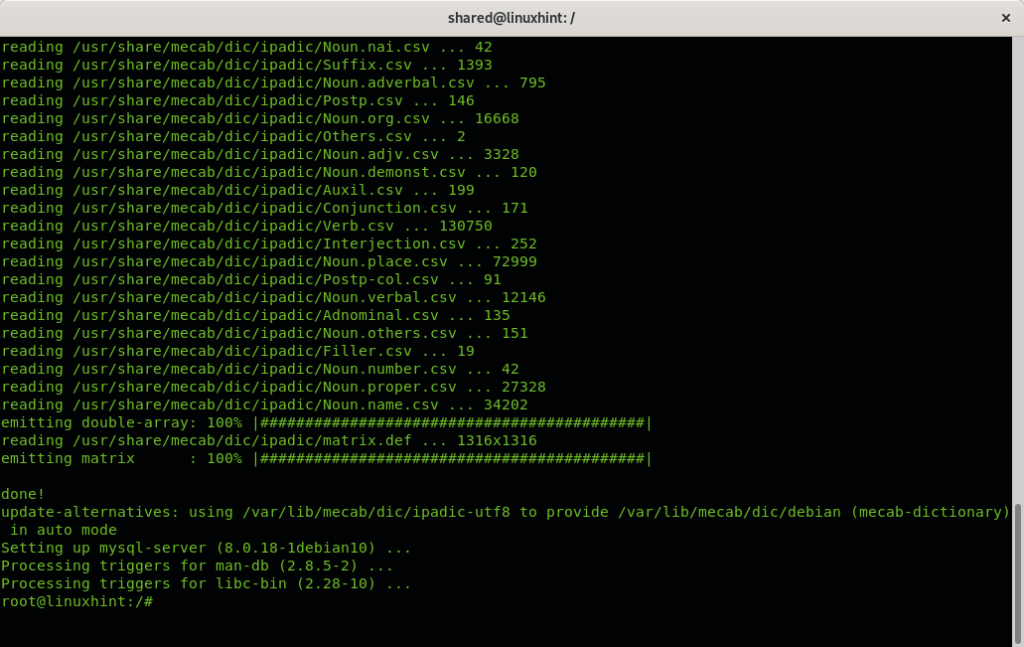 Related articles