Kodi is a popular and open-source media player application where you can watch movies, TV shows, listen to music and even play games. It was developed as a homebrew app for the original Xbox by the name of Xbox Media Center (XBMC). Microsoft abandoned it, but it continues to evolve with the support of XBMC a non-profit organization.
Kodi is available for all operating systems, including Android and iOS. The current stable version is Kodi 18.9 Leia. Let's peek at some key features of Kodi:
Kodi can play music in all formats, including wav and mp3. It can even create smart playlists for you.
Kodi can browse, play shows and films in several formats. The interface displays movies and shows with descriptions and banners.
It can import photos, play slideshows, and even sort them out.
It can record live shows with ease.
Kodi allows you to customize the appearance of the interface with several skins completely.
You can add various add-ons as Kodi comes with a vast selection of add-ons.
Kodi also lets you control media as it supports many remote controls for CEC-compatible TVs.
Installing Kodi on Ubuntu 20.10
Kodi is a cross-platform application and can be downloaded for various Linux distributions including Ubuntu.
To install the current version of Kodi, you need to add an official Kodi PPA. PPA is "Personal Package Archive" from where packages can be downloaded using the "apt" command. It is supported by Ubuntu, Linux Mint, Linux Lite, etc.
To add PPA, first launch terminal and run the command give below:
$
sudo
add-apt-repository ppa:team-xbmc
/
ppa
Input password when asked and then press "Enter" to continue the download process.

Update the package list using "apt update" command:
Now, to install the application using the command given below:
Type "Y" when asked to continue the installation operation. After installation, you can view the application by pressing the "Super" key and typing "Kodi".

Now, launch it.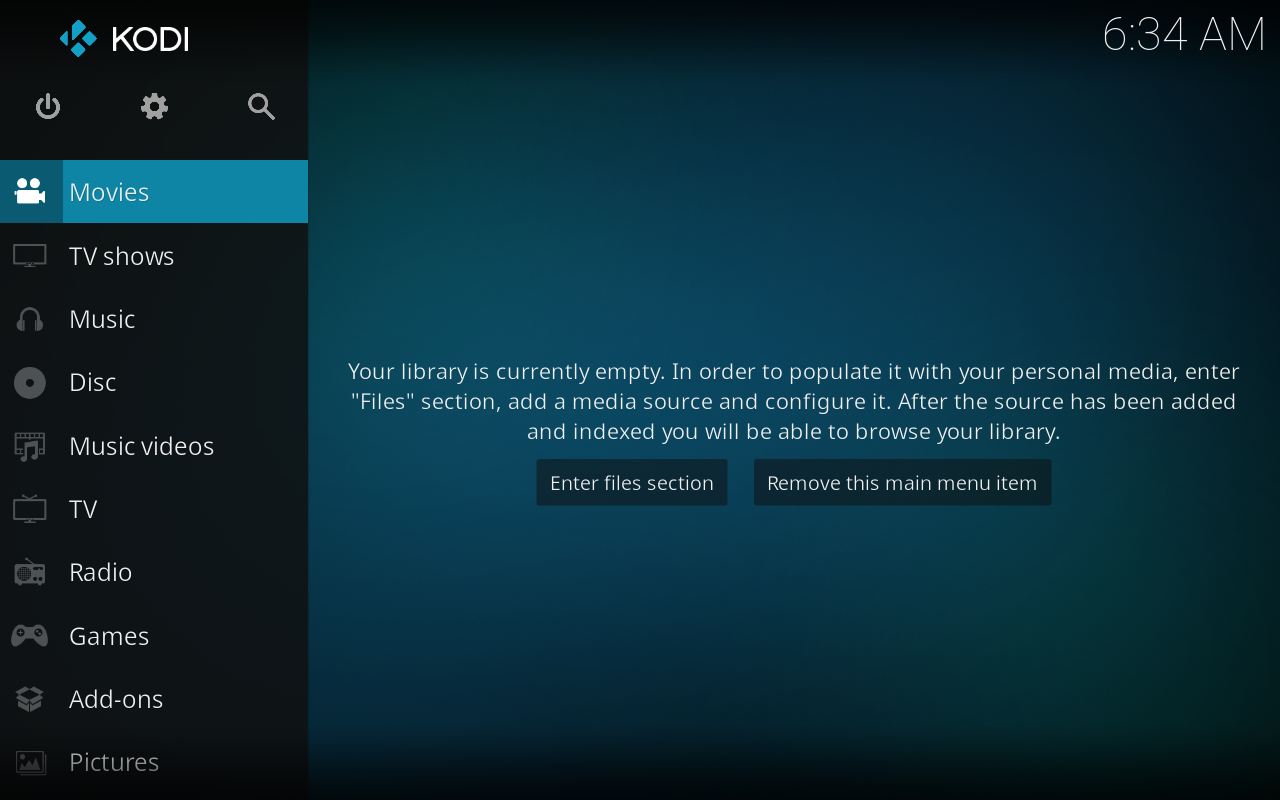 Uninstalling Kodi from Ubuntu 20.10
The uninstallation is also a trouble-free process, use the command given below:
Kodi is not just another media player, it is a free and versatile home entertainment center with a lot of features, and that is what makes it popular.