Zoom is a cloud-based, cross-platform communication app that is being used by businesses, educational institutes, and individuals. It has a simple, easy-to-use interface that can be used to arrange meetings, webinars, and conference calls. It also comprises various useful features such as live chat, screen-sharing, and Gallery View.
The video-conferencing platform has really peaked in popularity in recent times. It has helped educational institutes and businesses cope with the pandemic. Educational institutes have used it to adapt to the new normal of distant learning. The cloud-based software has also helped businesses connect, communicate and collaborate on ideas.
This guide will demonstrate the procedure to install ZOOM on Ubuntu 22.04. It can be installed on Ubuntu 22.04 by using two different methods.
How to install ZOOM on Ubuntu 22.04 using GUI
GUI can also be used to install ZOOM on Ubuntu 22.04. To install ZOOM using GUI click on 'Activities':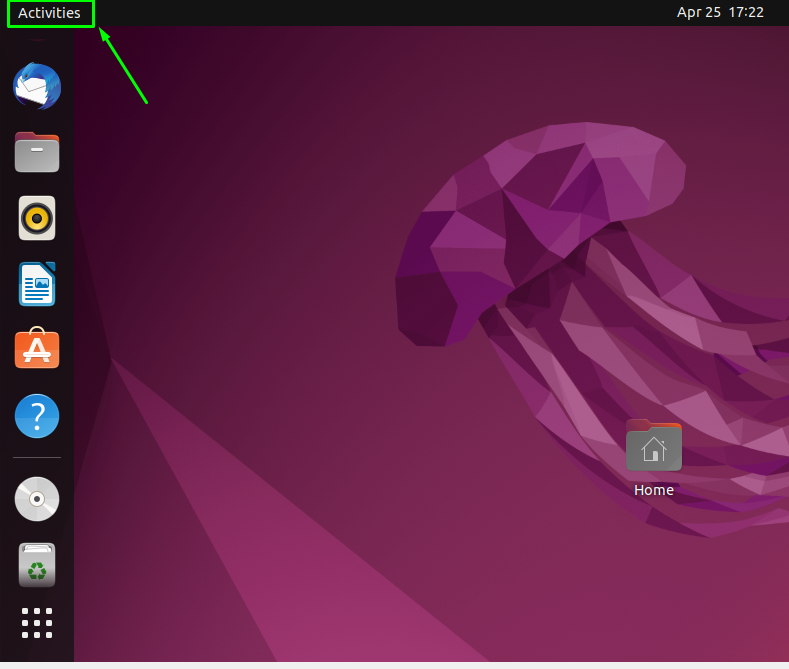 Now locate the search bar and type 'Software', open the Software Center once it appears:

Now search for "Zoom" in the Software Center of Ubuntu 22.04:
Click on the "zoom-client application" and press the "Install" button: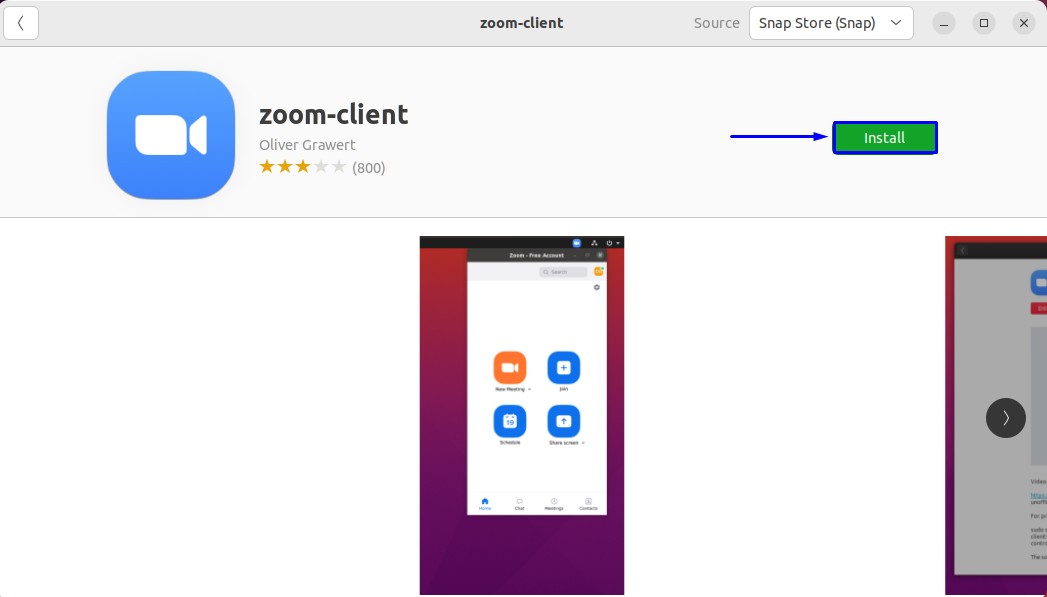 ZOOM has been successfully installed on your system and is ready to be used:
Downloading ZOOM package on Ubuntu 22.04 from official website
The latest zoom package can also be downloaded from ZOOM's official website. Visit the following URL and click on the Download button after selecting your desired Linux type.
https:
//
zoom.us
/
download?
os
=linux
After the package has been successfully downloaded, check it in the default Downloads folder of your Ubuntu 22.04 system:
This .deb package can be easily installed by simply double-clicking on the package and pressing the 'Install' button: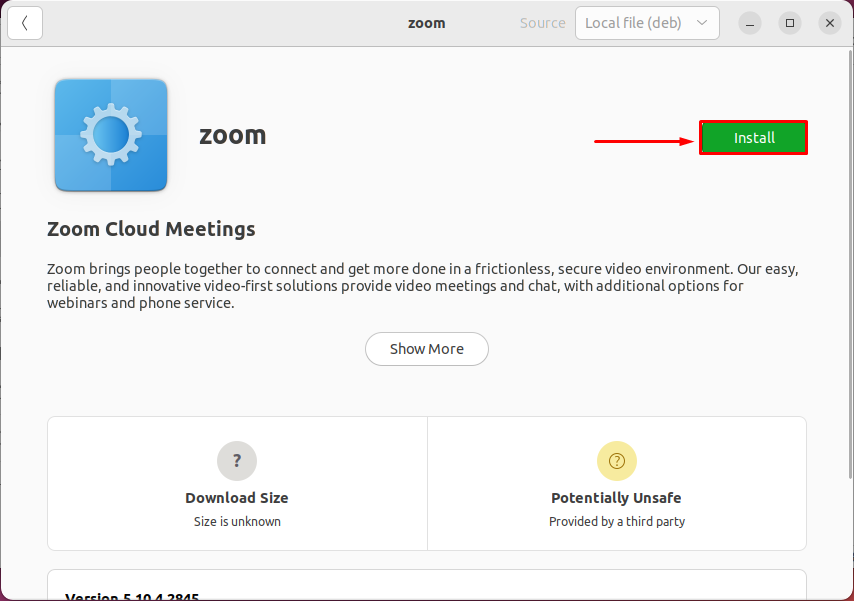 Once the installation is finished, you can search for ZOOM in the Activities menu and open it from there: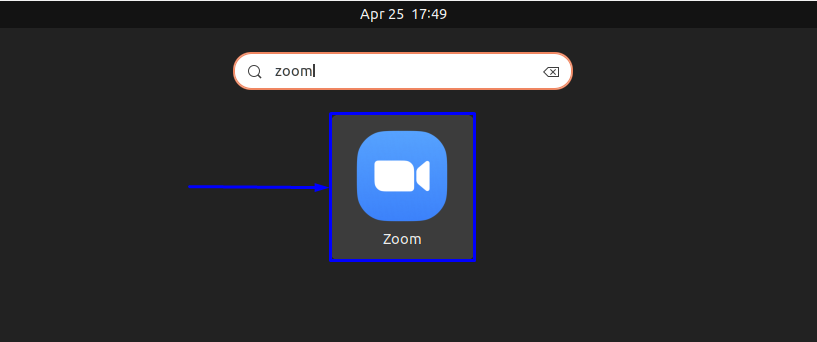 Congratulations! You have successfully set up ZOOM on your Ubuntu 22.04 system:
Removing ZOOM from Ubuntu 22.04 system
If you want to uninstall ZOOM from your system just run the below-given command:
Conclusion
ZOOM is without a doubt one of the best video conferencing platforms out there. It makes it easier for teams to collaborate from anywhere in the world. It offers end-to-end encryption along with HD video and crystal-clear audio. ZOOM offers a basic plan which is completely free. Installing ZOOM on your system is pretty easy and straightforward. This article showed you two different methods of installing ZOOM on Ubuntu 22.04.