Whonix is an excellent Linux distro that offers a highly secured platform with added privacy and anonymity on the web. It is a Kicksecure–based Linux OS that consists of two different machines: a Tor "Gateway" and a "Workstation". Hence, there are a ton of features and options in Whonix that you can use for high security.
You can use this operating system in the VirtualBox, which also offers excellent portability. If you are also considering Whonix, we have the complete guide for you. This guide has a quick method to install Whonix on Ubuntu using VirtualBox. Make sure you read the complete information to install Whonix without getting any errors.
How To Install Whonix on Ubuntu
First, install VirtualBox on your Ubuntu machine using the following commands:
sudo
apt update
sudo
apt
install
Virtualbox
Now, open the web browser and visit the official download page of Whonix, or you can simply click here to visit the website.
On this page, click on Download to redirect to the Download page. On the next page, you will see two options, GUI and CLI, depending on your needs.
For example, let's install the GUI version of Whonix for VirtualBox:
Once you install the file, go to the Downloads directory and double-click on the file. It will automatically open the VirtualBox to import the Whonix, as seen below: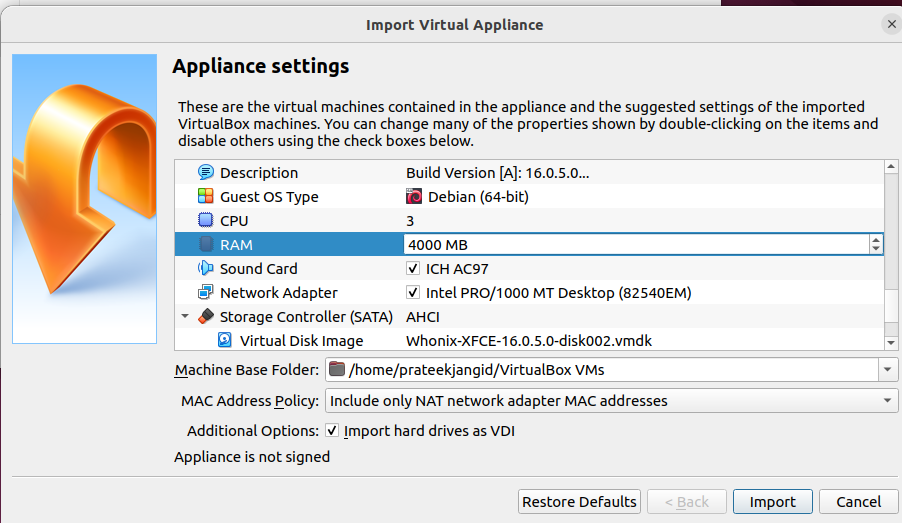 Now, click on Import and agree on all terms for importing the files into the system.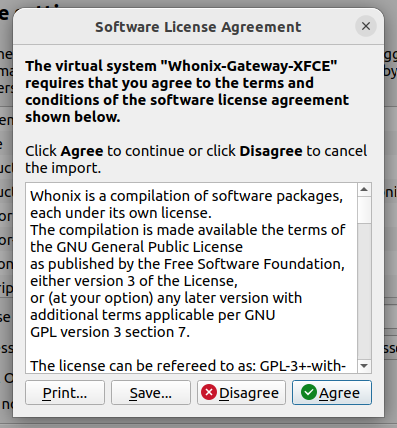 After importing the files, you can now access both "Gateway" and "Workstation". For example, open the Whonix Workstation and click on the Start to open Whonix OS.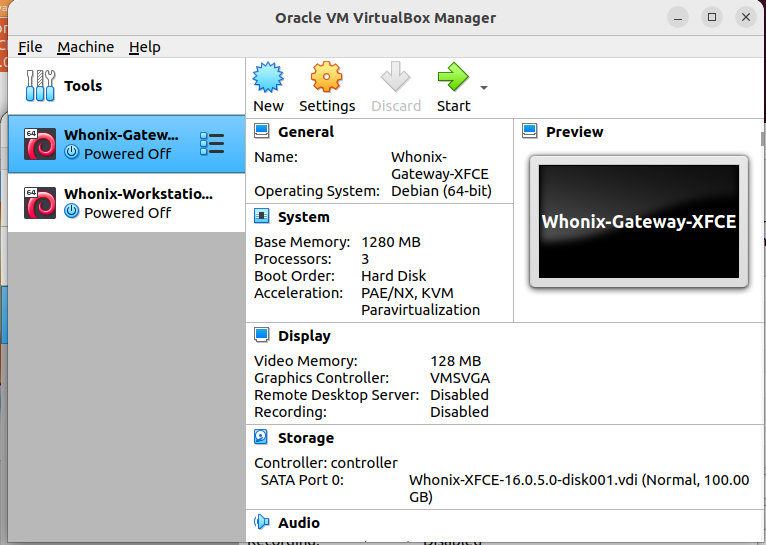 The system will initially show the Whonix Startup Wizard. Click on the understood button and then the next button to set up.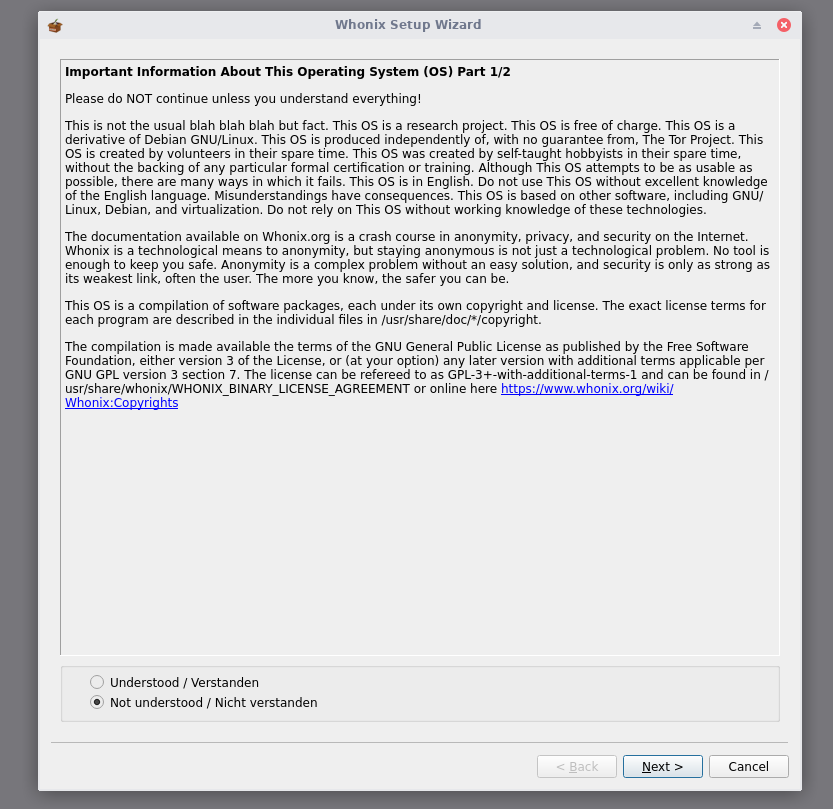 Finally, you can access the Whonix Workstation on Ubuntu using VirtualBox. Now, you can do anything you want in the system as it will behave like a legitimate operating system.
Conclusion
Whonix ensures safe browsing and privacy perfectly, so Whonix is ​​used often. Therefore, if you are looking for any Linux distro that can keep your data secure and maintain your anonymity over the internet, then you can use Whonix. This article provided the simplest way to install Whonix on Ubuntu.
We have used VirtualBox for this approach to install and use one operating system in another. With VirtualBox, you can easily install different operating systems. We recommend you read our article on VirtualBox to know more.