QOwnNotes is a free, open-source text editor for notepads that supports markdowns, as well as a to-do list manager for Linux, Mac OS X, and Windows. It also works together with ownCloud or Nextcloud's notes program. Let's take a brief look at its characteristics before we start with how to install QOwnNotes on Ubuntu.
All notes are saved on your desktop machine as simple files.
You can connect all notes with your Server or Nextcloud connect client over computers (desktop & mobile).
You can run the app with customizable shortcut keys.
Scripting support, including an online script repository where scripts can be installed within the application.
You can restore older versions of notes from your cloud.
It has Dark Mode Theme Support.
The goal of this manual is to install QOwnNotes on Ubuntu 20.04.
Installing QOwnNotes on Ubuntu 20.04
We will install QOwnNotes from PPA Repository.
Open the terminal and execute the command shown below to add the repository:
$
sudo
add-apt-repository ppa:pbek
/
qownnotes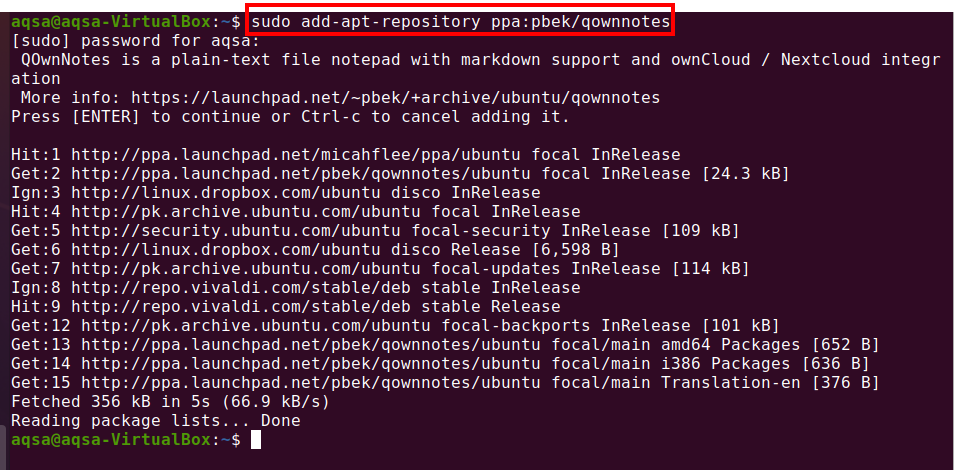 Once the repository is added, update the system's APT and install the QOwnNotes using the command:
$
sudo
apt update
&&
sudo
apt
install
qownnotes

Press "Y" to continue the process.
QOwnNotes is installed and ready to run on the Ubuntu system.
Fire up the application menu and type QOwnNotes in the search bar.
Open the QownNotes editor.
It will ask you to select the folder where your Notes will be stored. Select the folder and click "Next".
Click "Finished" to complete the process.
Now, you are promoted to QOwnNotes Editor where you can create and edit different notes.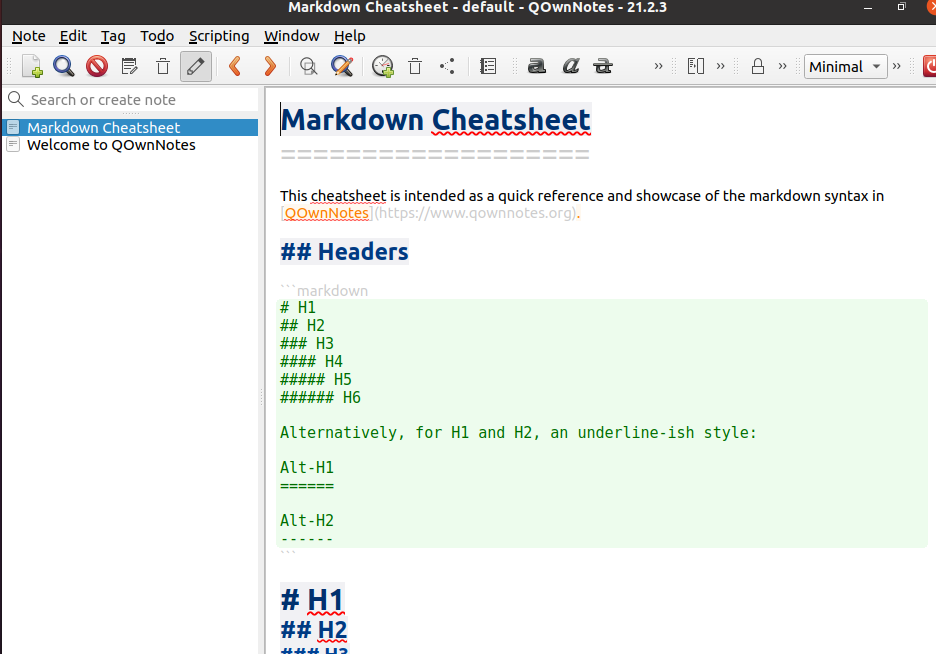 Create a new note by typing the note name in the search box. A new note will be created. Select the text and edit it.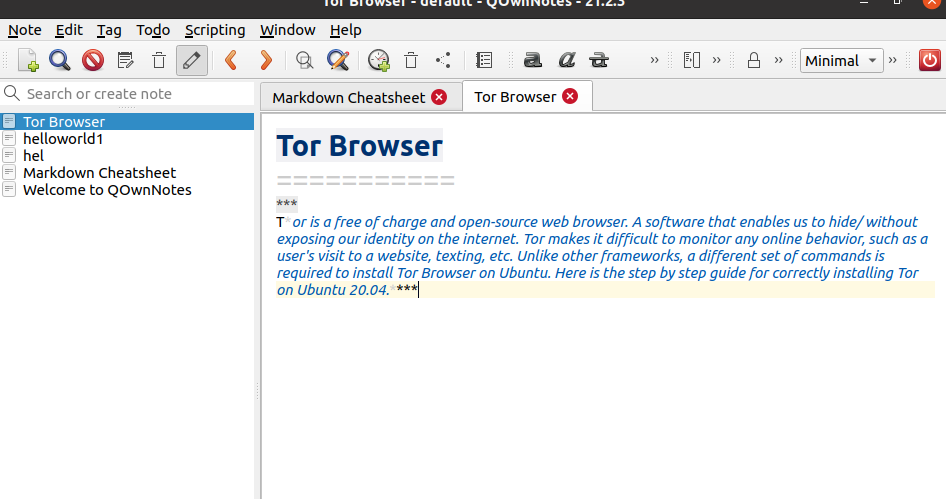 Conclusion:
QOwnNotes is an open-source plain-text file markdown note with a Linux, Mac OS X, and Windows framework that (optionally) fits with Nextcloud (opens new window) and ownCloud Notes (opens new window) applications (opens new window). From this manual, QOwnNotes can be installed easily on Ubuntu 20.04 system.