PeaZip 6.4 recently released, is a free cross platform, portable file compression utility as well as a file manager based on open source technologies such as 7-zip, p7zip, FreeArc, as well as PEA projects. Before we proceed on how to install peazip ubuntu, lets take a look at what this release is about.
This latest release introduces (optional) tabbed browsing, as well as the ability to archive and extract using relative, full, or absolute paths.
Archive conversion procedure as well as file renaming function improved.
CRC/Hash tool now reports the number of occurrence of each file to speed up detection of duplicates.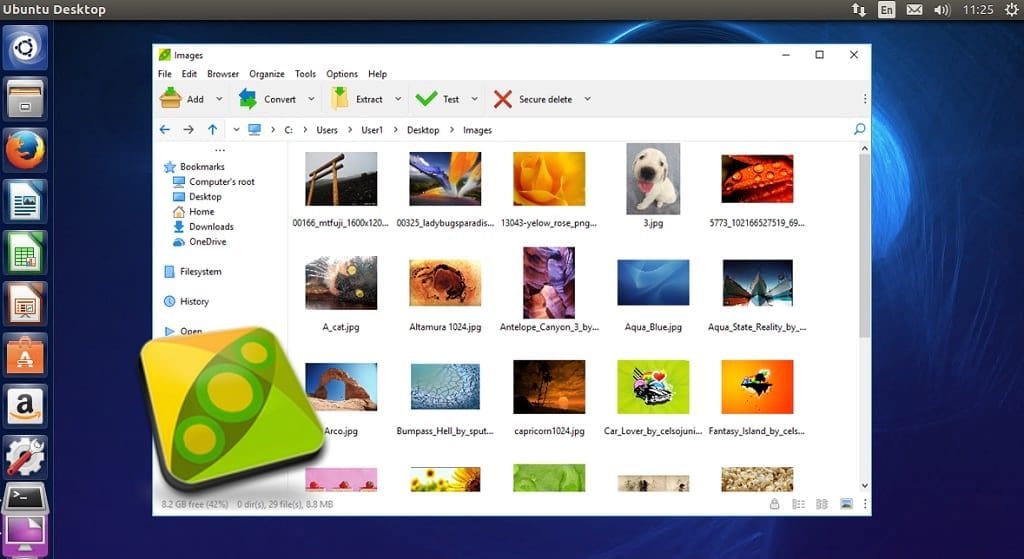 PeaZip 6.4 changelog
Backend
pea 0.61

crc/hash marks duplicate files

shows number of copies found to find duplicates, when value of best checksum or hash algorithm is checked

(PeaUtils GUI) secure delete removes items from list if successfully erased

(Linux x86-64) p7zip 16.02
Code
Various fixes, visual updates as well as code cleanup
File Manager
Added tabbed browsing

Tab bar is toggled from "Tab bar" entry available in from main menu > Organize, and in address bar as well as tab bar context menus
Tab bar is also shown clicking on "Open in a new tab" in context menu
Furthermore tabs can be added, deleted, moved, and resized

Added rename options (context menu, File manager > Rename) : as well as prepend and append parent directory name
Improved rename dialog (F2)
Extraction and Archiving
Added option to archive as well as extract using relative, full, or absolute paths (non-persistent value, in advanced options) for 7z / p7zip supported archive formats
Improved archive conversion

If "Add each object to a separate archive" is checked (default), then no extra root foder is added to the converted archive (supported for conversion toward all 7z/p7zip formats)
If the option is unchecked (consolidate multiple archives into one), then it is added an extra folder with archive name to keep content separated
How to install PeaZip 6.4 on Ubuntu 17.04, Ubuntu 16.10, Ubuntu 16.04, Ubuntu 14.04
With GTK2
sudo apt-get install gdebi

wget https://osdn.net/dl/peazip/peazip_6.4.0.LINUX.GTK2-2_i386.deb

sudo gdebi peazip_6.4.0.LINUX.GTK2-2_i386.deb

sudo apt-get install libcanberra-gtk-module:i386
With Qt
sudo apt-get install gdebi

wget https://osdn.net/dl/peazip/peazip_6.4.0.LINUX.Qt-2_i386.deb

sudo gdebi peazip_6.4.0.LINUX.Qt-2_i386.deb
How to uninstall PeaZip from Ubuntu
sudo apt-get remove peazip