KMPlayer is a commonly used player in Ubuntu and has a great range of support for both audio and video formats. It is one of the user-friendly audio video players and has the ability to play high-definition videos with ease. KMPlayer is a great choice for anyone looking for a reliable and versatile media player for their Ubuntu system.
In this guide, steps to set up KMplayer on Ubuntu will be covered.
This article includes following sections:
A: How to Install KMPlayer on Ubuntu
To install KMPlayer we can try the method mentioned below:
Install KMPlayer Using Apt Package Manager
First update update the packages database:

Now install KMPlayer using apt:
$ sudo apt -y install kmplayer

B: How to Open KMPlayer in Ubuntu 22.04
To open KMPlayer in Ubuntu click the KMPlayer icon from the applications window.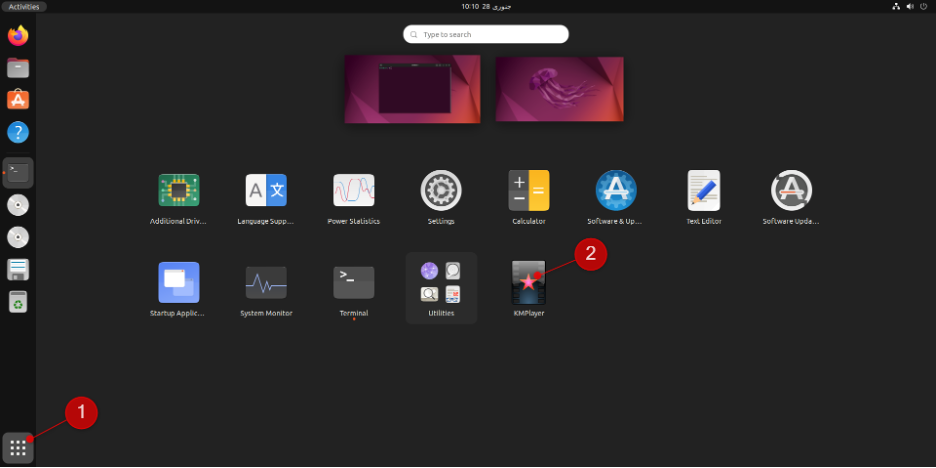 Alternatively, we can also run the kmplayer command to open it:

Following window will open:
C: How to Uninstall KMPlayer on Ubuntu 22.04
Open terminal and run below command to uninstall only the KMPlayer package from Ubuntu:
$ sudo apt remove kmplayer
Remove KMPlayer And Its Dependencies
Below command will remove the KMPlayer along with its dependencies:
$ sudo apt remove --autoremove kmplayer -y
Conclusion
KMPlayer is a free, cross platform and lightweight media player. In this tutorial we learn how to install KMPlayer on Ubuntu using apt package management tool and further we uninstalled all its files from Ubuntu Linux system.