Google Drive is a popular cloud-based service that enables users to share their documents, pictures, files, and folders across devices and keep their backups. When compared to its competitors, Google Drive is the most widely used cloud-based storage solution because of its integration with other Google products and services. Google Drive supports a wide range of file types and offers its own sub-services such as Google Docs, Sheets, and Slides.
Google Drive offers its basic features and up to 15GB of cloud storage for free. You can purchase up to 30 TB of storage space if needed. Google does not officially release a Google Drive client for Linux-based systems but we can still access it through third-party solutions.
Accessing Google Drive through the GNOME Online Accounts framework
Ubuntu's default desktop environment Gnome has a sign-on framework called the Gnome Online Accounts. The Gnome Online Accounts framework supports popular services including Microsoft, Facebook, and Google.
To access your Google Drive account through Gnome Online Accounts, go to the 'Settings':
Select 'Online Accounts' as shown in the screenshot: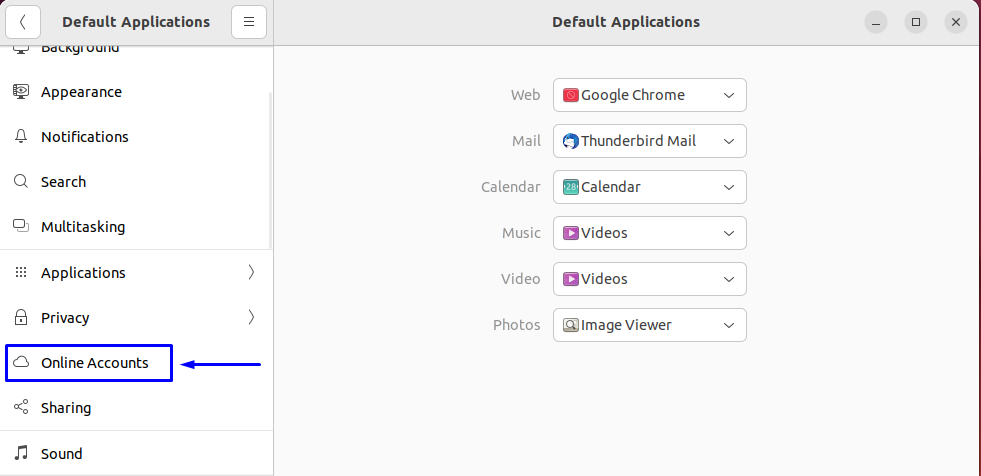 Now click on 'Google':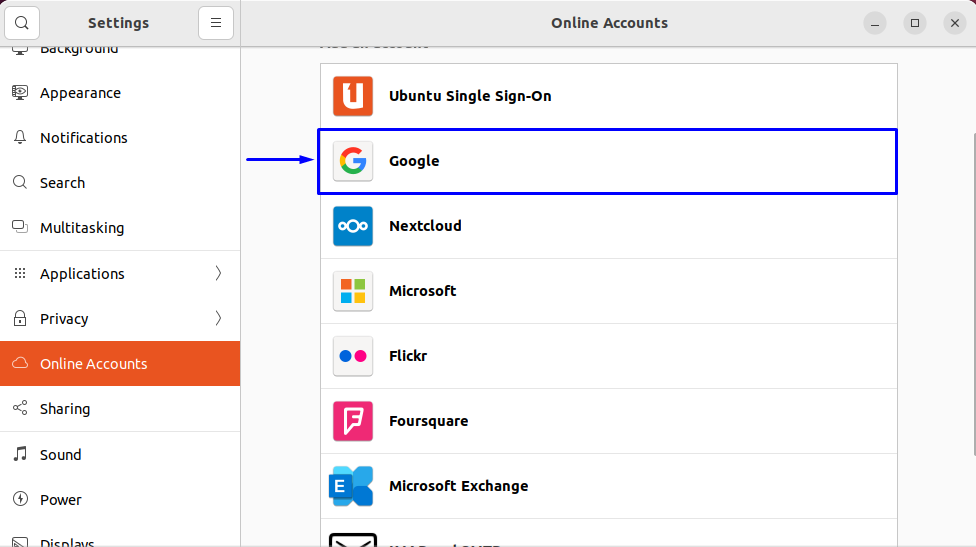 You'll be prompted to input your login credentials for your Google account: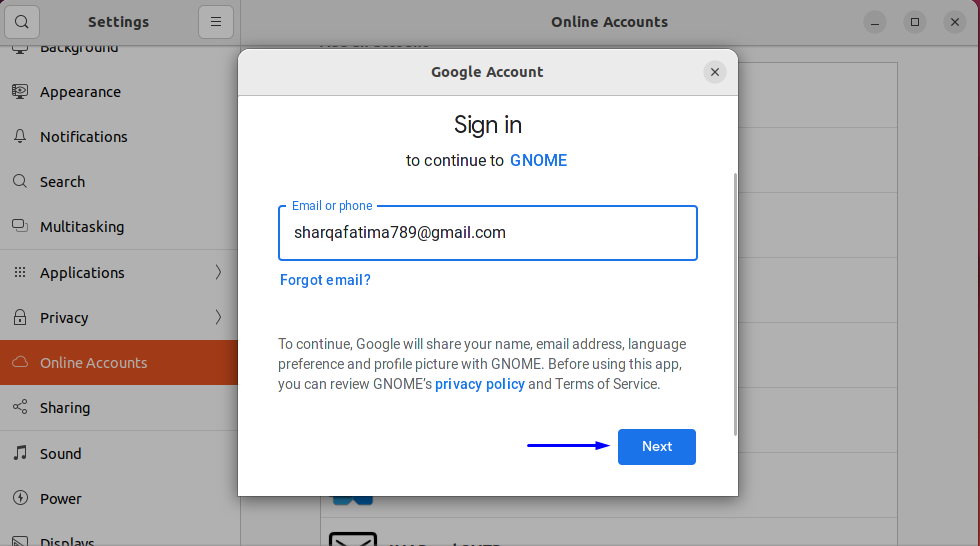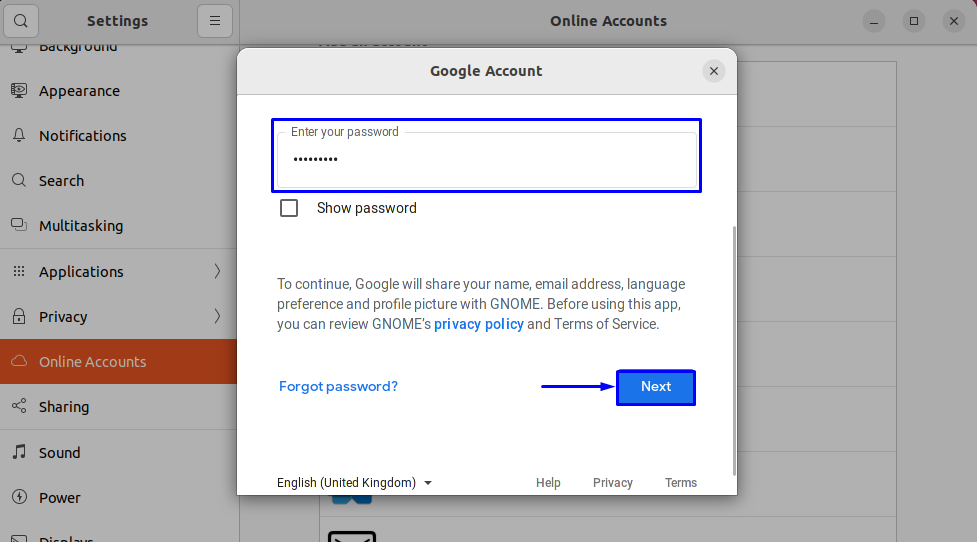 If the login is successful, you'll be asked for sync permissions. Choose whichever contents you want to sync on this device:
Now open up the file manager to verify whether Google Drive has been successfully synced. If the account has been synced successfully, you'll be able to see it in the left panel of the file manager: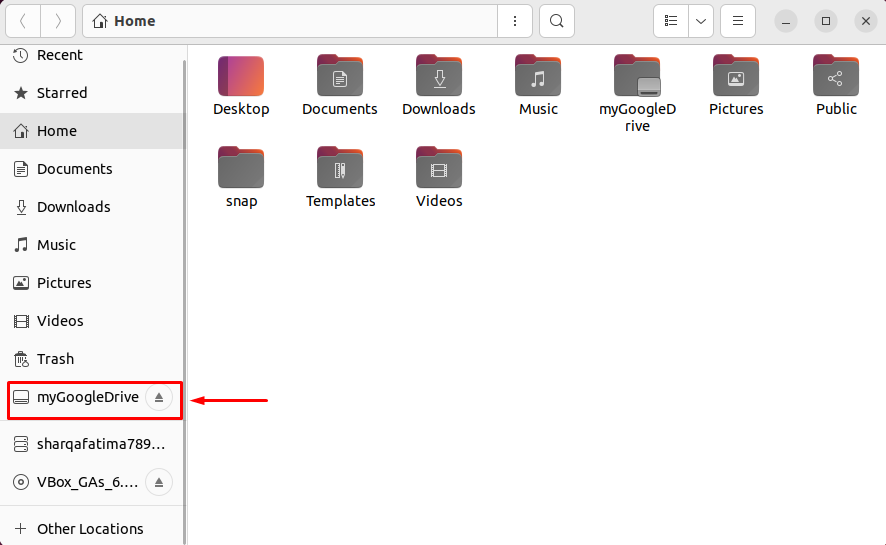 Accessing Google Drive through google-drive-ocamlfuse
"google-drive-ocamlfuse" is a tool that can be used to mount multiple Google Drive accounts on your system. You can then access these accounts just like any other directory. The changes you make to the directories associated with Google Drive accounts will be automatically synced to your account.
For the installation of the "google-drive-ocamlfuse" stable version, firstly, you have to enable the dedicated PPA repository:
$
sudo
add-apt-repository ppa:alessandro-strada
/
ppa
Then, execute the below-given command to update the repositories: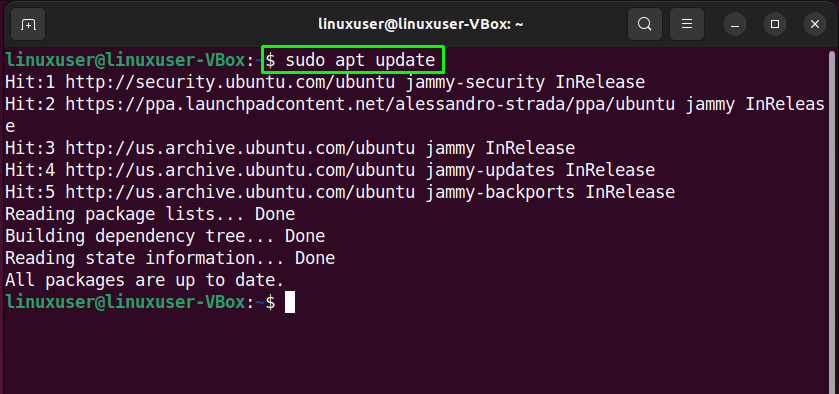 At this point, you're all set to install "google-drive-ocamlfuse":
$
sudo
apt
install
google-drive-ocamlfuse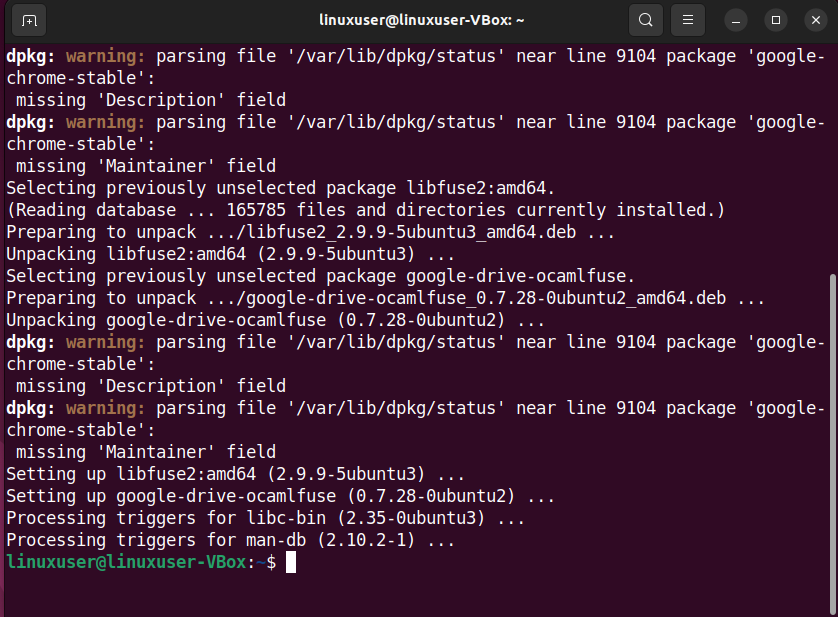 Launch "google-drive-ocamlfuse" through terminal:
You'll be asked to input your login credentials through your default browser:
Once successfully logged in, close the browser and go back to the terminal and create a new directory as the mount point for your drive:
$
mkdir
-v
~
/
myGoogleDrive

Mount the drive to the newly created directory:
$
google-drive-ocamlfuse ~
/
myGoogleDrive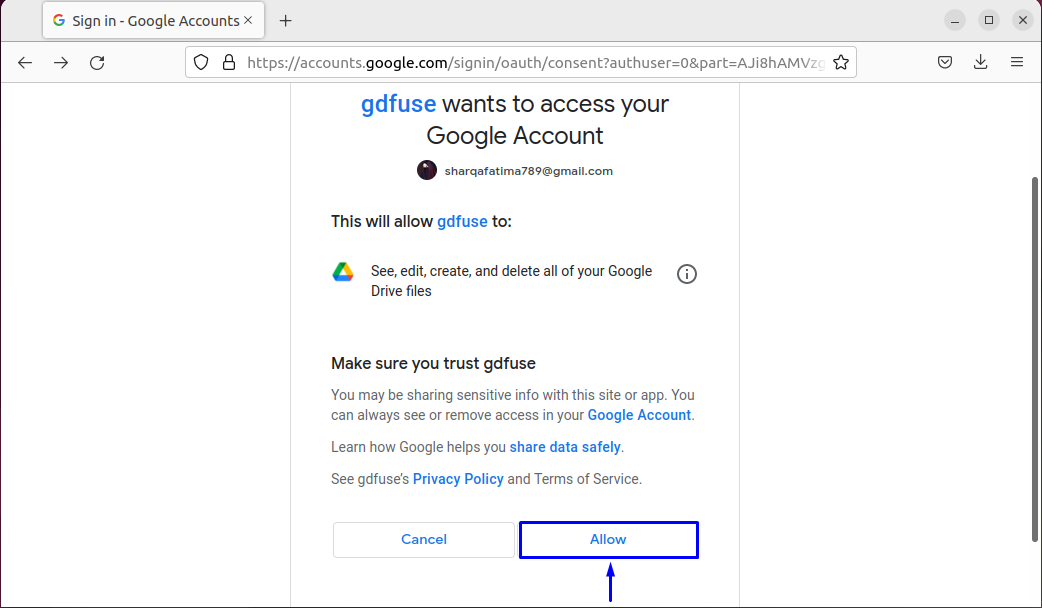 To verify if the mount was successful:

Conclusion
The importance of having backups of your files cannot be emphasized enough. Google Drive is the best option for cloud-based backup. Although it can be accessed through your browser, having it synced with your system is the better option. In this article, we learned to sync Google Drive accounts on Ubuntu 22.04 system.