Fotoxx is the Linux photo editor that can be used by professional photographers to edit the raw pictures and to save the files in different formats like JPEG and PNG. Images with distorted perspectives like wide-angle views can be corrected using Fotoxx, moreover, the shadows and red eyes can be removed from the pictures. Many other tools which are essential for editing, like resizing the image, enhancing or reducing the sharpness of the images, cropping the images, and adding some text to the images, are included in Fotoxx.
Fotoxx is an open-source application which means everyone can easily access it to edit their pictures on the Linux operating system, and in this write-up, we will explore the installation of Fotoxx on Ubuntu.
How to install Fotoxx 20.19 on Ubuntu 20.04
The package of Fotoxx comes with the default repository of Ubuntu, so we will update all the available packages of Ubuntu using the command:
With the help of the apt package manager, we will install Fotoxx on Ubuntu:
$
sudo
apt
install
fotoxx
-y
To check the version of the installed Fotoxx, use the command:
To launch the fotoxx, simply use the command: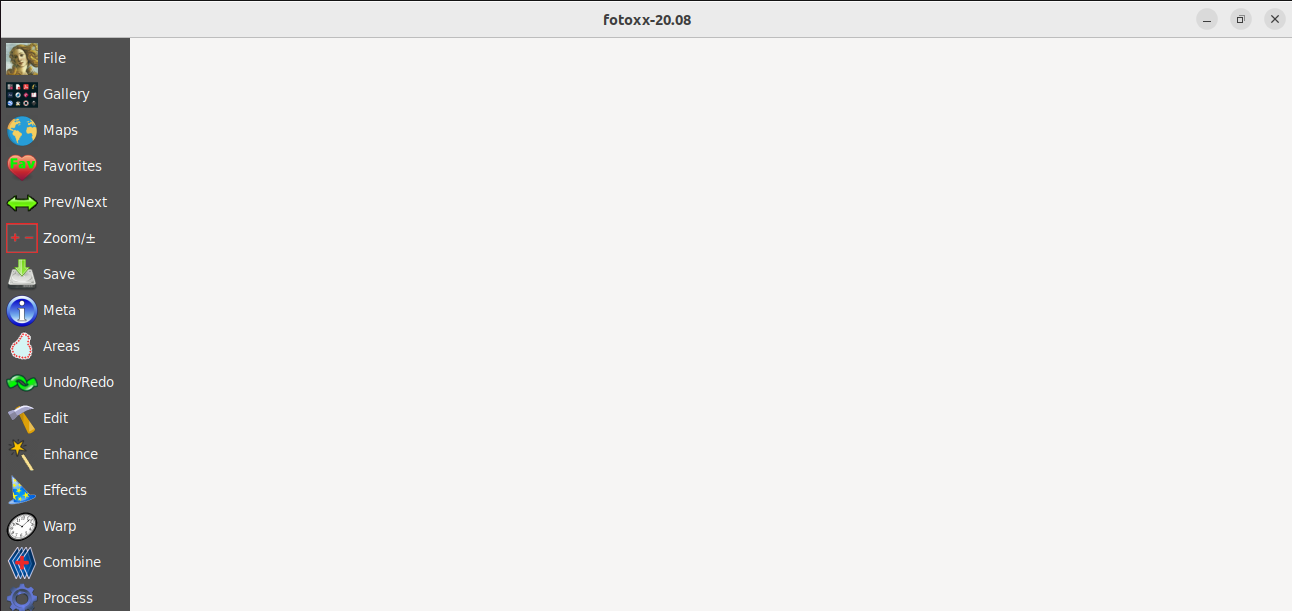 Now we will delete fotoxx with all its files using the purge command:
$
sudo
apt purge fotoxx
-y
Conclusion
Fotoxx is the photo editor which can be installed on different distributions of Linux operating systems and can be used to edit the pictures captured by the photographers. In this guide, the installation method of Fotoxx on Ubuntu 22.04 is explained in detail.