GParted is an open-source, powerful disk partition tool for Linux distros including Debian. Using GParted you can move partitions without data loss, and resize the disk. This can be done on a hard disk or memory stick. It supports many file systems including lvm2, ext2/ext3/ext4, ntfs, fat16/fat32, and xfs with various storage devices like flash memory, SATA, and SSD.
In the next section of the tutorial, we will demonstrate the installation and usage of GParted on Debian.
How to Install GParted on Debian
GParted is available in the default repository of Debian and you can easily install it through the following command: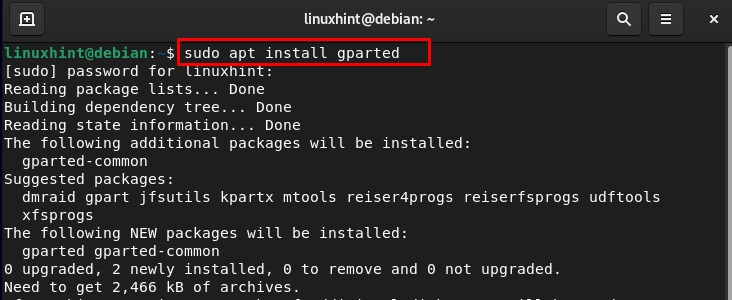 Once the installation is finished, run the following command to launch the GParted:
Or launch it from GUI by searching it in the application menu:
The graphical interface of GParted is shown below: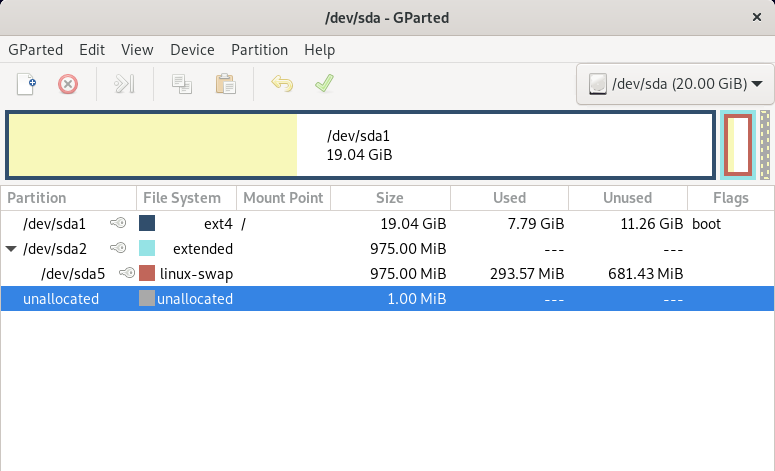 How to Use GParted on Debian
The use of GParted is simple, all options are available in the menu bar and you can also see the divisions of the currently selected disk. Unmount the disk before performing any operations on it. To unmount right click on the drive bar and then click on Unmount. Then follow the below-given steps:
Step 1: Select the Storage Device in GParted
The first thing you have to do is to select the storage device that you want to work with. The name of the currently selected disk is present at the top right corner of the window, click on it and select the disk from the drop-down menu.
Step 2: Display Partition Information
To display the information of the partition, right-click on it and choose Information:
The new information window will pop up on your screen with detailed information about the partition: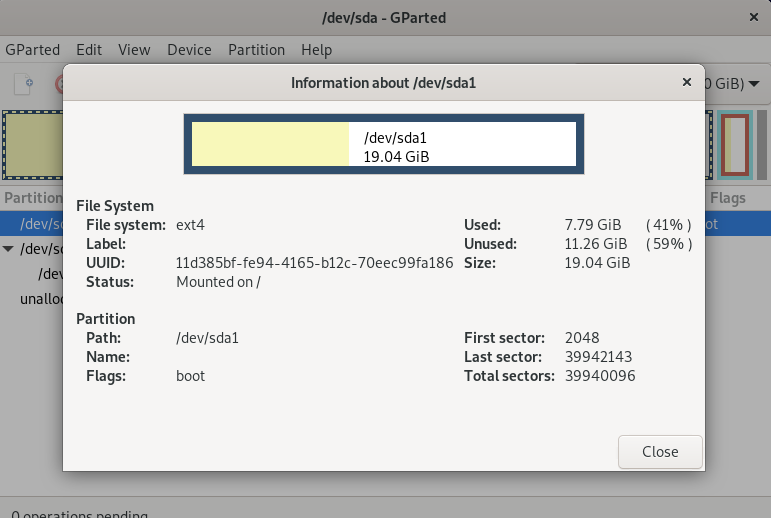 How to Resize the Partition with GParted
To resize the partition, right-click on it and select Resize/Move:
You can adjust the new size of the partition in the New Size (MiB) field: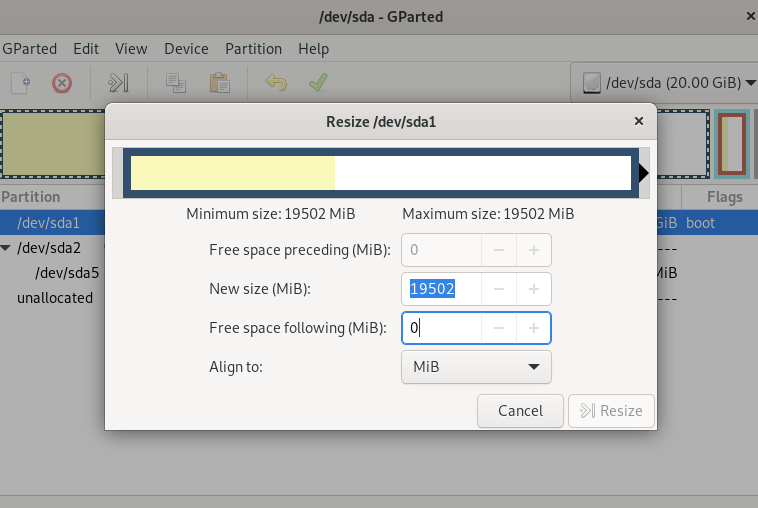 And click Resize to finish the process.
How to Create a New Partition with GParted
Ensure that you have free space on the disk before creating a new partition. Click on Partition and choose New: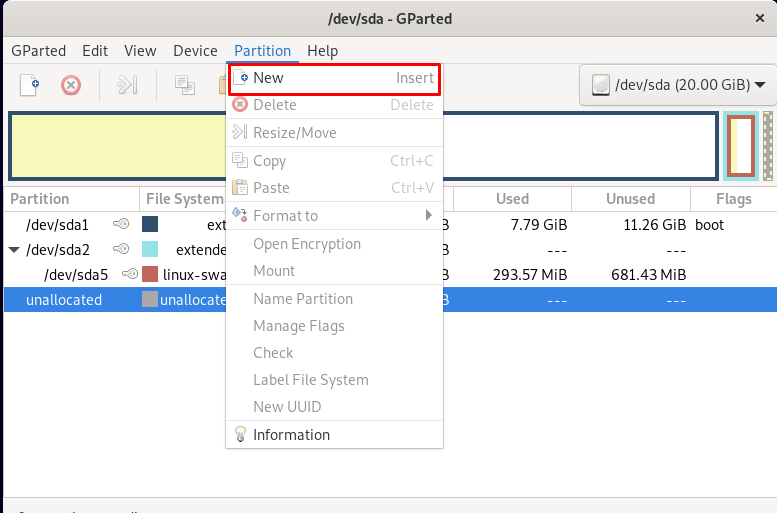 A new window will pop up, adjust the size, and file system for the partition, fill in the other information, and click on Add button to save it:
How to Remove GParted on Debian
In case you are not using the GParted anymore, you can uninstall it from the Debian system through the following command:
sudo
apt remove
--autoremove
gparted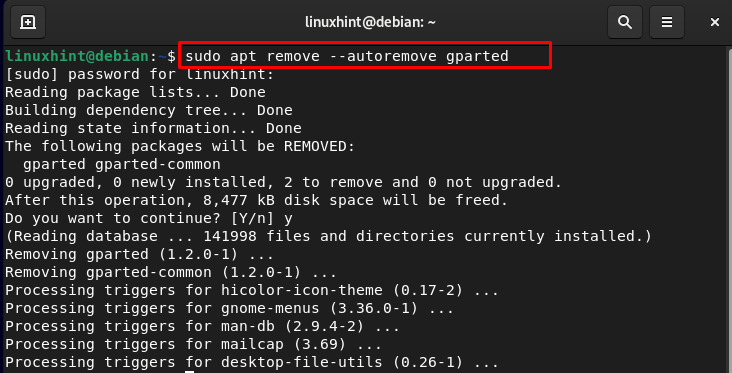 Bottom Line
GParted is a free and open-source disk partition manager for Linux users. You can add, delete, and modify the partitions with a single click. This tool is for those Linux users who don't want to manage their disks through the command line. You can install GParted on Debian through the default package manager. We have discussed the installation and usage of GParted in the above guide and the removal of the GParted.