As time passes, one can get bored with the same interface, which can be frustrating because we all need something new at some point in our lives, and the same goes with Debian 11, in which the default theme isn't good enough for most of the users. So, today we will help you change the appearance of your Debian 11 desktop environment by installing Mate Desktop, which has a new, exciting, and beautiful look.
This article will cover all aspects of Installing Mate Desktop on Debian 11.
How To install Mate Desktop on Debian 11
To install the Mate Desktop on Debian 11, you need to open the terminal by following these steps and scroll down if you know how to use the terminal.
Step 1: Open the Terminal
On your desktop screen, look for a black icon as highlighted in the following image, double-click on it to open it, and if you cannot find it, click on the magnifier glass: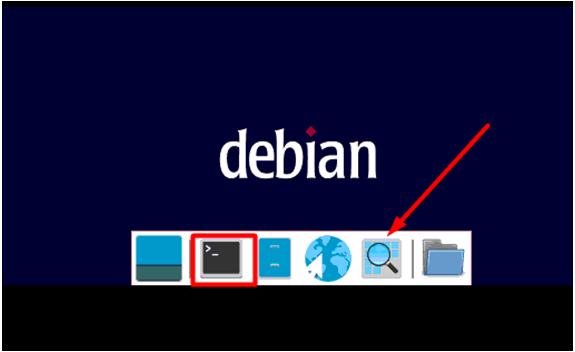 A new screen will appear, and here, you need to type "Terminal" and press enter when done to open it.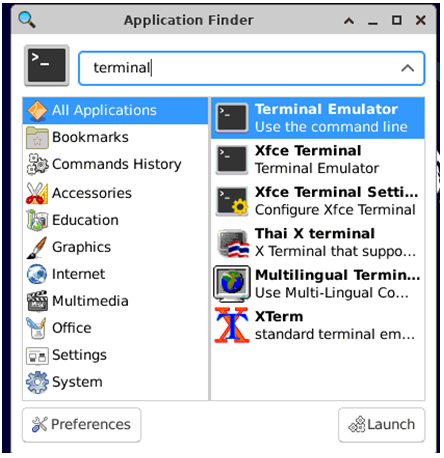 And here's your terminal where we use the commands to operate the Linux-based systems.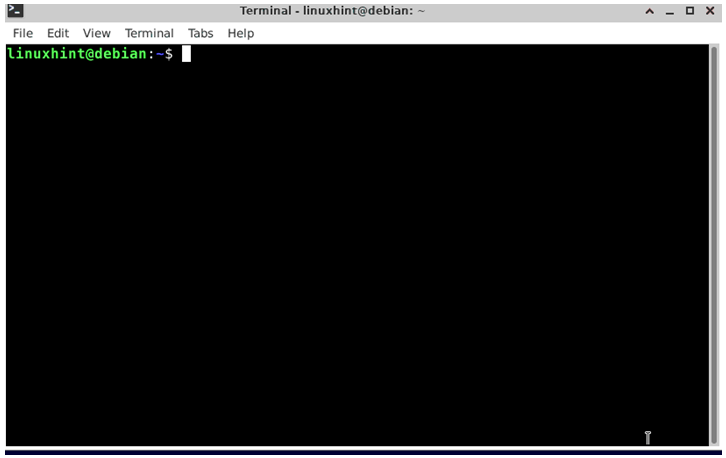 Now, when you have opened up a terminal window, type the following command and press Enter after every command that we are going to use today.
And it will grant you root access once you enter the correct password when you execute the previous command.
Step 2: Install Mate Desktop Environment
$
sudo
apt-get install
mate-desktop-environment

By executing the following command and pressing "Y" when prompted, you can install the Mate Desktop Environment on Debian 11: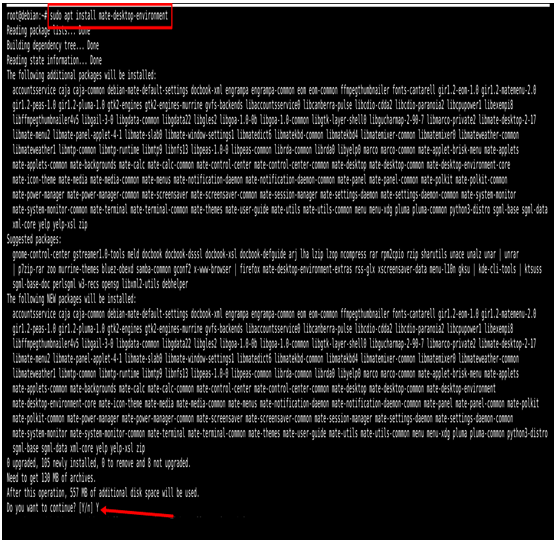 Step 3:  Download the Mate Theme Packages
You must execute the following commands to download themes and wallpapers for your desktop:
$
sudo
apt
install
mate-desktop-environment-extras

Use all of them one by one, which will take a considerable time, but in the end, it is well worth it.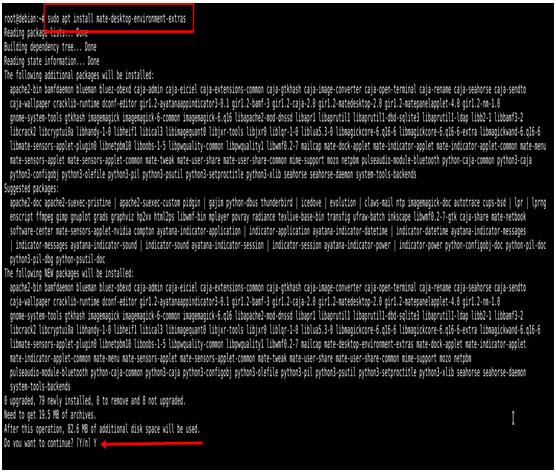 $
sudo
apt-get install
wget

Note: You may face an error saying that "wget command not found", which can be fixed by executing the following command: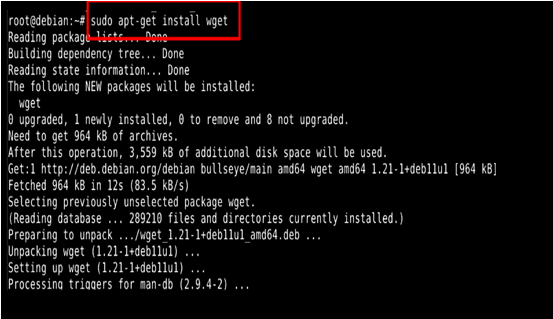 Once it is done, try executing the following commands:
$
wget
http:
//
mirrors.kernel.org
/
ubuntu
/
pool
/
main
/
h
/
humanity-icon-theme
/
humanity-icon-theme_0.6.10_all.deb
$
wget
http:
//
mirrors.kernel.org
/
ubuntu
/
pool
/
universe
/
u
/
ubuntu-mate-artwork
/
ubuntu-mate-themes_16.04.6_all.deb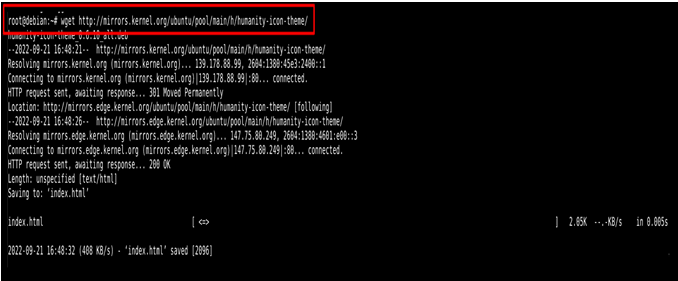 When you are done downloading them all, install them by using the following command:

A reboot is required for the changes to take effect, and it can be done by executing the following command or manually.
Step 4: Time for Customization
Once everything is installed, it is time to use the power of customization to revolutionize the look of your desktop. You will need to open the application finder and type "Appearance", followed by pressing the "Enter" button.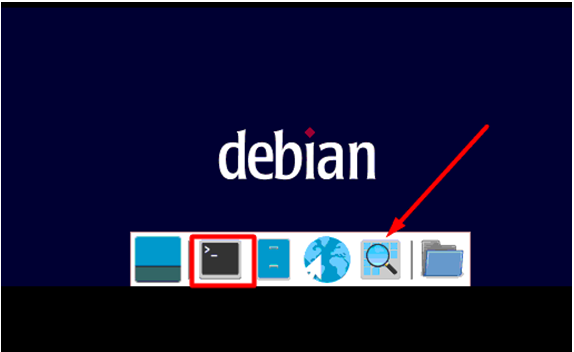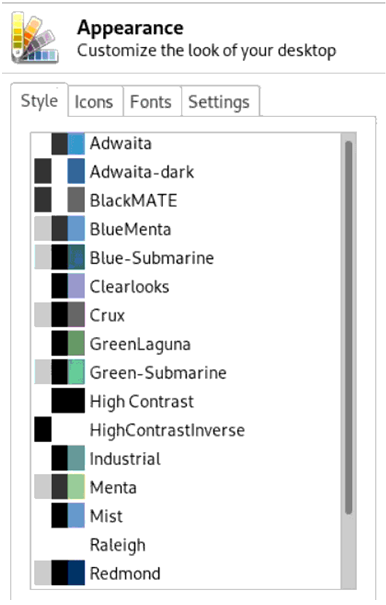 As seen in the previous image, there is a wide variety of styles from which you can select the desired themes for your system. You can also change the icons, fonts, and some basic settings.
Conclusion
Everybody deserves a change, especially the working environment. Because working in the same environment creates a sense of boredom, and work becomes hard to do. Thus, we need to make changes.
Today, we installed Mate Desktop on Debian 11, which is highly customizable and has some impressively beautiful themes that you can select and give your desktop a unique look, all according to your choice.