Google Chrome has added various ways to manage tasks efficiently including tab groups that allow users to organize and label the tabs to easily access them later. Apart from that Chrome also offers a new additional feature known as "Scrollable TabStrip". It is a feature that allows you to scroll through tabs making it easier for you to find the tabs quickly. Before this feature, the tab size shrinks, when you open many tabs and the icons of the site disappeared. But if you have enabled this feature, the tab's size doesn't shrink whenever you open multiple tables on the browser.
In this tutorial, we will discuss how to enable and disable the mouse scroll tabs of Chrome in Ubuntu.
How to Enable Mouse Scroll Tabs Chrome in Ubuntu
To enable the mouse scroll tabs and set the tab width according to your choice, you can follow the below-given steps:
Step 1: Launch Google Chrome on your Ubuntu system from the Application Menu:

Step 2: Copy the following string and paste it into the address bar of the browser:
chrome://flags/#scrollable-tabstrip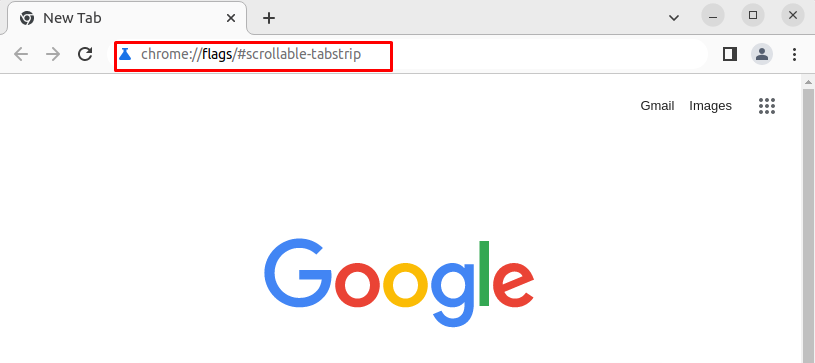 Step 3: Search for the tabstrip in the search bar and choose Enabled on the Tab Scrolling, Tab Scrolling with Dragging and Tab Scrolling Overflow Indicator options from the drop-down menu:
Enabling these options will allow users to mouse scroll the multiple tabs. Once you have selected it, click on the Relaunch button to apply the modified changes: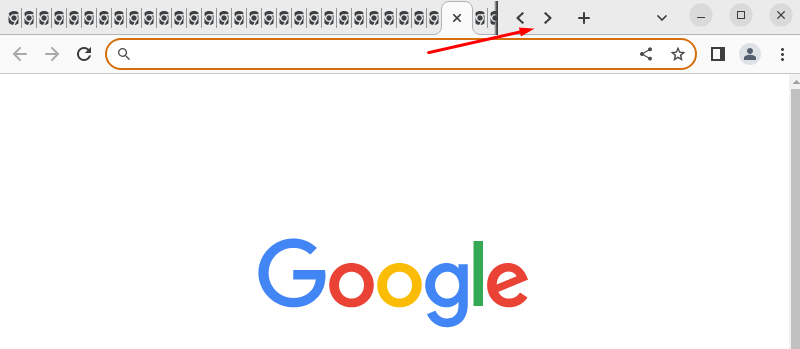 How to Disable Mouse Scroll Tabs Chrome in Ubuntu
This feature of chrome is amazing, but some users find it annoying, they can disable it by opening the flags of the browser. Paste the following string in the address bar:
chrome://flags/#scrollable-tabstrip
In the flags page, search for the tabstrip and disable the following three options:
Tab Scrolling
Tab scrolling with dragging
Tab scrolling overflow indicator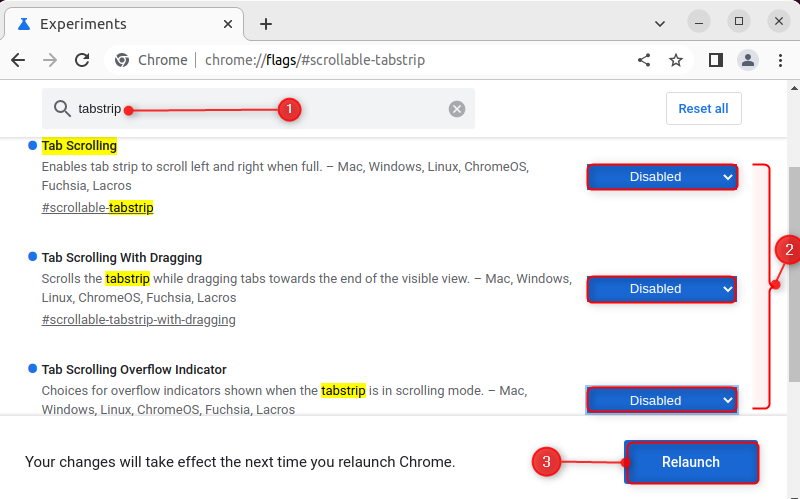 Wait till it relaunches the Chrome browser on the system again. After that, you can now open multiple tabs on the browser to confirm the changes. This time your tab won't shrink.
Bottom Line
The latest update of Google Chrome has included the scrollable tabstrip feature that allows users to open multiple tabs at the same time. In the latest update of the Google Chrome, a new feature is added in it the scrollable tabstrip which is useful for users who most often open multiple tabs at the same time. It is easy to navigate through the tabs with this feature enabled. This mouse scroll tabs feature can be enabled and disabled from its flag in the Chrome browser.