The evolution of Linux has been extraordinary as no one could have imagined how an architecture that only supported the Intel 80×86 processor could go on to become the fastest-growing operating system in today's market. After numerous setbacks and loads of struggles, the usership of Linux has reached a figure in the millions and it has established itself at the heart of several widely known enterprises.
As Linux follows the ideology of the open-source movement, it can be installed free of charge and this has, in turn, has led to it becoming an affordable choice for many organizations. On top of this, Linux offers a system that can easily be tweaked and set according to the interests of the users. This customizable nature of Linux also allows it to provide more control to the user, making it more preferable for the industry.
Linux itself has several different forms of itself, each being tailored to their specific sets of users. From this large list, KDE and Mate are two quite well-known and popular desktop environments, and thus the reason why we would be making them the topic of our discussion in this article.
What are KDE and Mate?
KDE is one of the oldest Linux based communities that have gone on to become immensely popular and has gained a large following. KDE is a desktop environment that focuses more on the aesthetic sense and thus is considered as one of the most beautiful desktop environments out there. Possessing some sublime looking widgets along with astounding icons and picturesque animations, KDE is a breath of fresh air from the other desktop environments. In addition to this, KDE largely supports the open-source movement, thus making it a part of the GNU Project and being established as free software. It has also advanced into becoming the default desktop environment of several widely known Linux distributions such as Plasma, Kubuntu, Neon, etc.
Mate is a desktop environment based on GNOME 2 developed for the users of Linux. When GNOME 3 was introduced, many users were heavily disappointed with it as it had removed the traditional taskbar and replaced it with GNOME shell. So, a section of these users collaborated and ended up developing Mate which was based on GNOME 2. Since then, Mate further improved the features that GNOME 2 offered and has gone on to gain the support of several well-known Linux distributions, the list including Arch Linux, Linux Mint, and Ubuntu Mate.
Mate provides a very attractive interface, quite similar in appearance to that of Windows and macOS so users that do flock from Windows and macOS to Linux would feel a sense of familiarity with it and find it extremely easy to use. It also composes of several powerful applications that help users doing their work efficiently.
With the introductions out of the way, let us now look at how both of these desktop environments compare with one another in detail.
1) Workflow
Both the workflows of Mate and KDE bear resemblance to that of Windows and hence, look quite similar to one another. The former, however, takes the concept of GNOME 2 and applies a more modern refresh to it. Since Mate doesn't refrain from adding too many unnecessary animations to its workflow, it is extremely fast along with being extremely smooth and easy to navigate, leading to wonderful user experience.
KDE is an extremely customizable desktop environment, with its focus more on the aesthetic side of things. KDE has one of the most pleasing and easy to the eye appearance of a Linux desktop environment. Its extensibility can be seen by it provides users with lots of control in customizing their desktop which may include adding or deleting widgets, moving panels, and playing around with the window borders.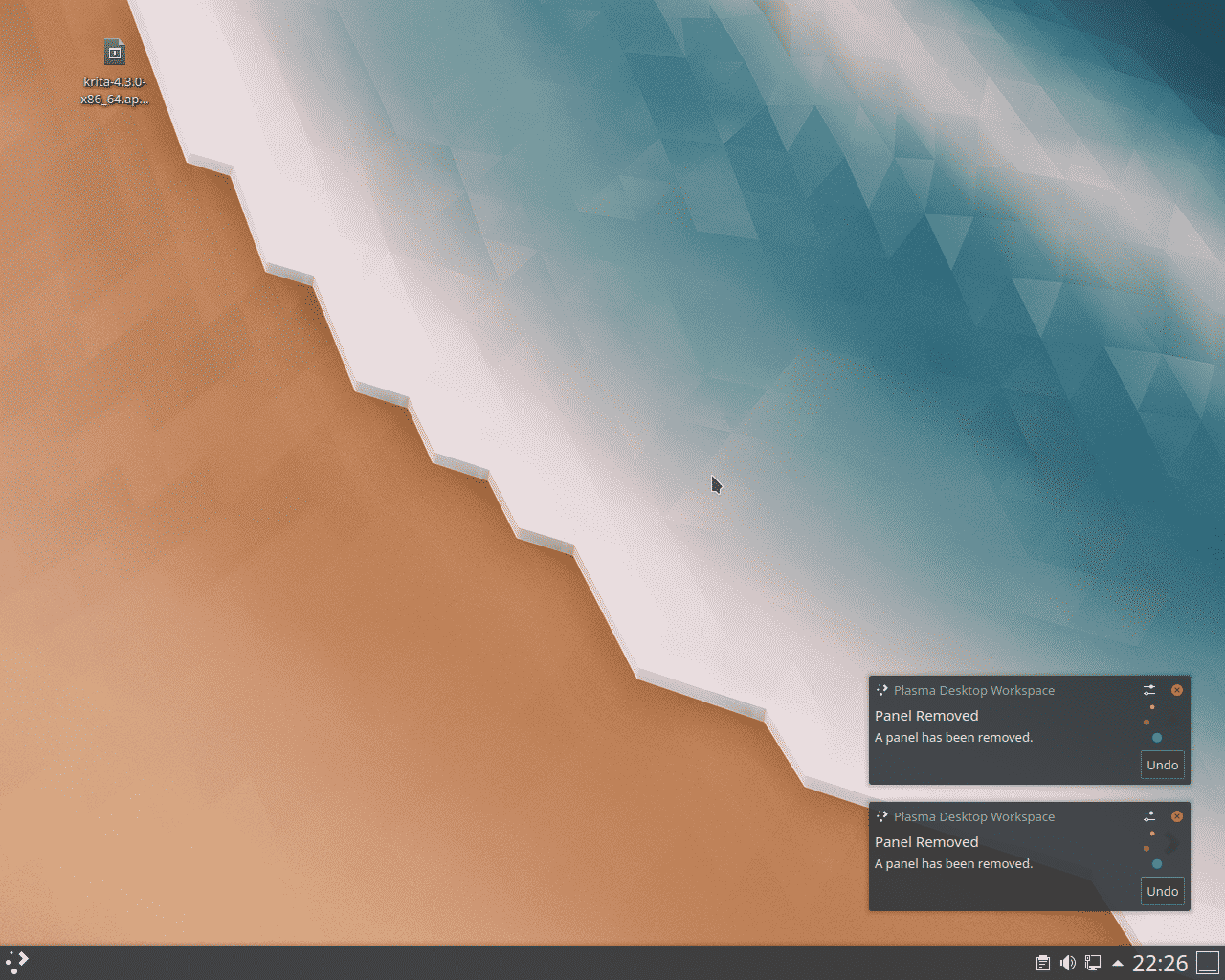 2) Appearance
KDE shines in this regard as it offers an exquisite layout that can further be customized by the user. It has some of the most eye-catching icons, vibrant colors, and some high-quality themes that appear to be extremely attractive.
Icons:
Bottom Panel: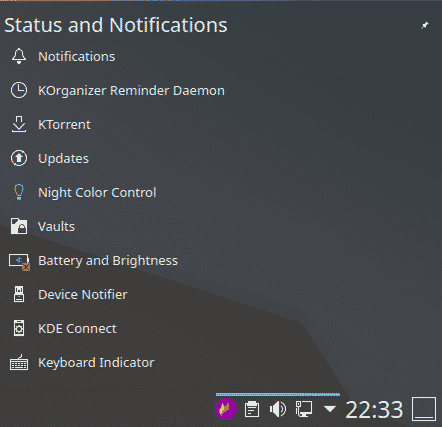 The resemblance of KDE to Windows 7 can also be seen by the status bar and launcher, which holds all the applications and settings. The image below for reference:
Mate, on the other hand, has more of a traditional feel to it which is quite good for productivity.
Icons: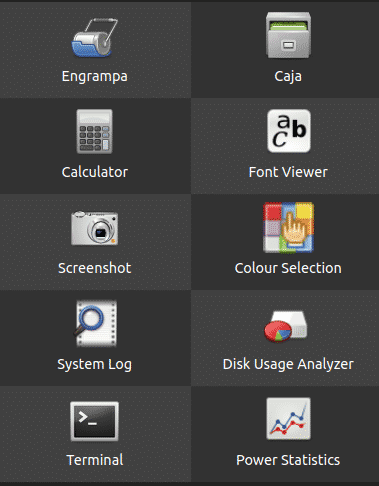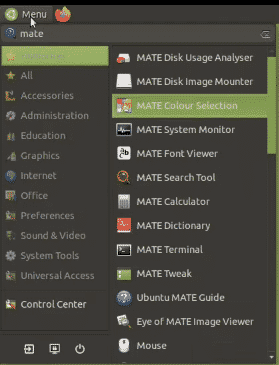 Similar to KDE, Mate also has all its applications inside a drop-down menu where it has divided each of them according to their specified categories.
3) Customizability
Both KDE and Mate are highly configurable. KDE has more functionalities built inside of it and appears to be more powerful in this field. For users that aren't satisfied with the appearance of KDE, they are offered multiple options for editing.
Options:


Themes:
Although Mate isn't as extensible as KDE, it still offers a variety of options to configure it.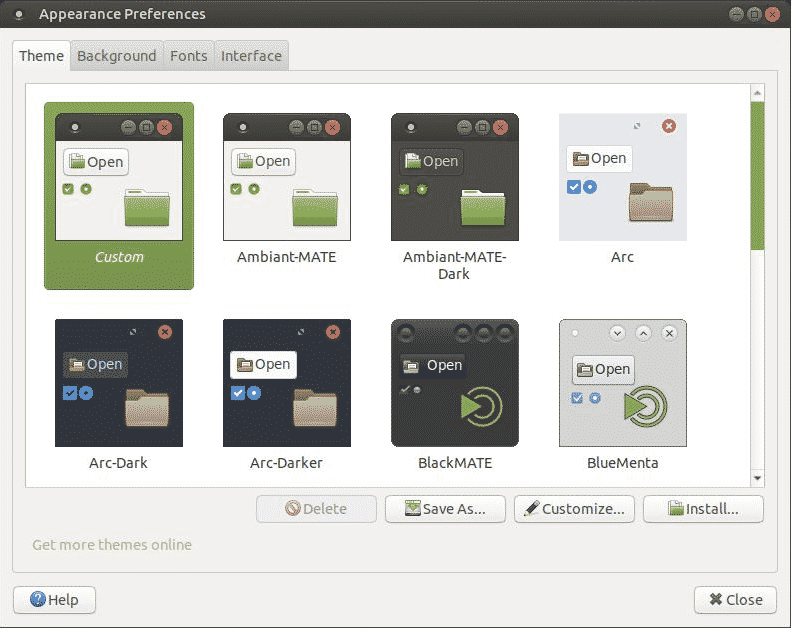 4) Applications
Both Mate and KDE do have applications that perform the same kind of tasks, albeit with differences in design. KDE applications, however, tend to be more robust in nature and are more feature-rich than its counterpart. Let us look at those that offer similar features:
Caja: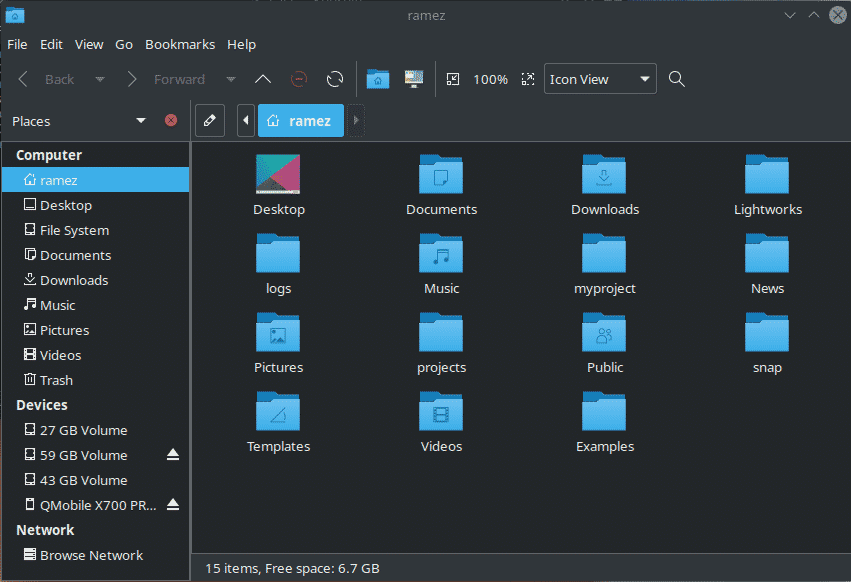 Dolphin:
Pluma: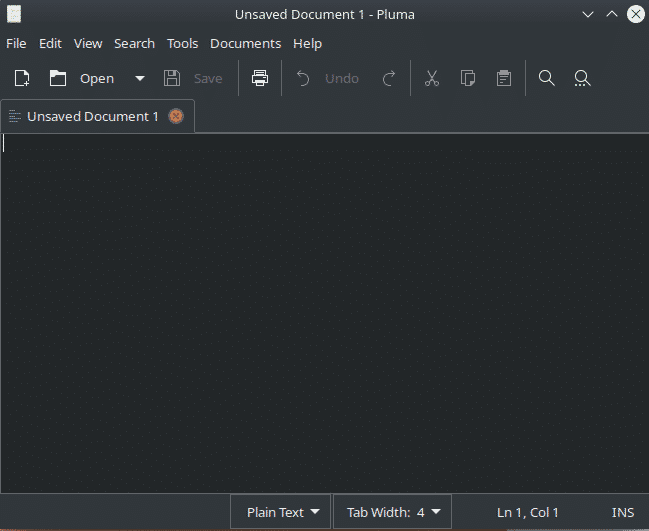 Kate:
Apart from these, KDE has some other fascinating software programs that are heavily rich in features. Some examples include KDE Connect, Kontact, and KRDC.
4) Userbase
KDE is among the two most popular Linux desktop environments. Despite losing a few points after its release KDE 4, it has significantly improved itself and has just gotten better and better. Now once again the most popular Linux distros are back to using KDE. Mate, on the other hand, is itself a pretty popular choice but when compared with KDE, its userbase isn't as large and diverse.
So, KDE or Mate?
Both KDE and Mate are excellent choices for desktop environments. Both are quite versatile and extensible in nature and both are feature-rich. KDE is more suitable for users who prefer to have more control in using their systems while Mate is great for those that love the architecture of GNOME 2 and prefer a more traditional layout. Both are fascinating desktop environments and worth putting their money on.