Over the years, Linux has greatly evolved from having a simple server-based architecture to now being used in the development of desktop applications. Linux follows the guidelines that it has set strictly and thus builds upon the idea of everything being free and open-source, making it an extremely reliable and secure alternative to look at, keeping in mind all the privacy issues that have taken root in the last couple of years.
In addition to this, it is silky smooth and has an immaculate performance that does not eat up too much memory resource of your system, which, in turn, has made it much faster and lighter compared to Windows. With so many powerful features bundled inside of it, it is by no surprise to see it rise so much in popularity among the desktop community.
The most fascinating thing about Linux appears to be the variety of distributions out there that have been built on the Linux Kernel and comprise all its major features along with having some of its own to distinguish among themselves. Among these, the ones that have dominated the Linux world have been the KDE and GNOME communities which are the two go-to desktop environments for Linux.
Hence, in this article, we will be looking at their pros and cons and how they both compare against each other.
What actually are KDE and GNOME?
KDE is one of the largest Linux communities out there, known for producing some aesthetically beautiful and stable applications for both the desktop and mobile. KDE has been a huge follower of the Linux philosophy of all software to be free and open-source and easily available for the community. This can be seen by their continuous work of holding events like Akademy and Camp KDE as well as their participation in multiple Google competitions.
The KDE community is renowned for their meticulous work in bringing together large sets of professionals, each with a different role and producing applications with eye-catching icons, glistering animations and an extremely smooth looking interface which gives off a modern vibe. It has also been established as the default desktop environment for many Linux distributions including Plasma, Neon, Kubuntu, and so on.
GNOME is a desktop environment that, similar to KDE, also follows the ideologies of Linux closely and thus is part of the GNU Project, making it free and open-source. GNOME has been developed by the people working at the GNOME Project, which is a large community comprising of several collaborators that develop and publish free software. GNOME has been established as the default desktop environment for several Linux distros, the most notable ones include Ubuntu, Fedora, Debian, CentOS, and Red Hat, with the last one also being one of their largest contributors. GNOME is widely known for its consistent and stable interface which is easy to use and provides a large set of user-friendly tools for users to get their work done, all of these attesting to the popularity that GNOME has achieved.
With the introductions out of the way, let us now look at how both of these desktop environments compare with one another in detail.
1) Workflow
GNOMEs switch to GNOME 3 had completely changed its entire workflow. In the old days, it had a layout reminiscent that of Windows, having a single launcher that contained all the applications and settings. GNOME 3 introduced the GNOME shell which removed the launcher, menu, and icons on the desktop and brought about an interface that hides all your applications and only makes them appear when they are needed, keeping the desktop clutter-free.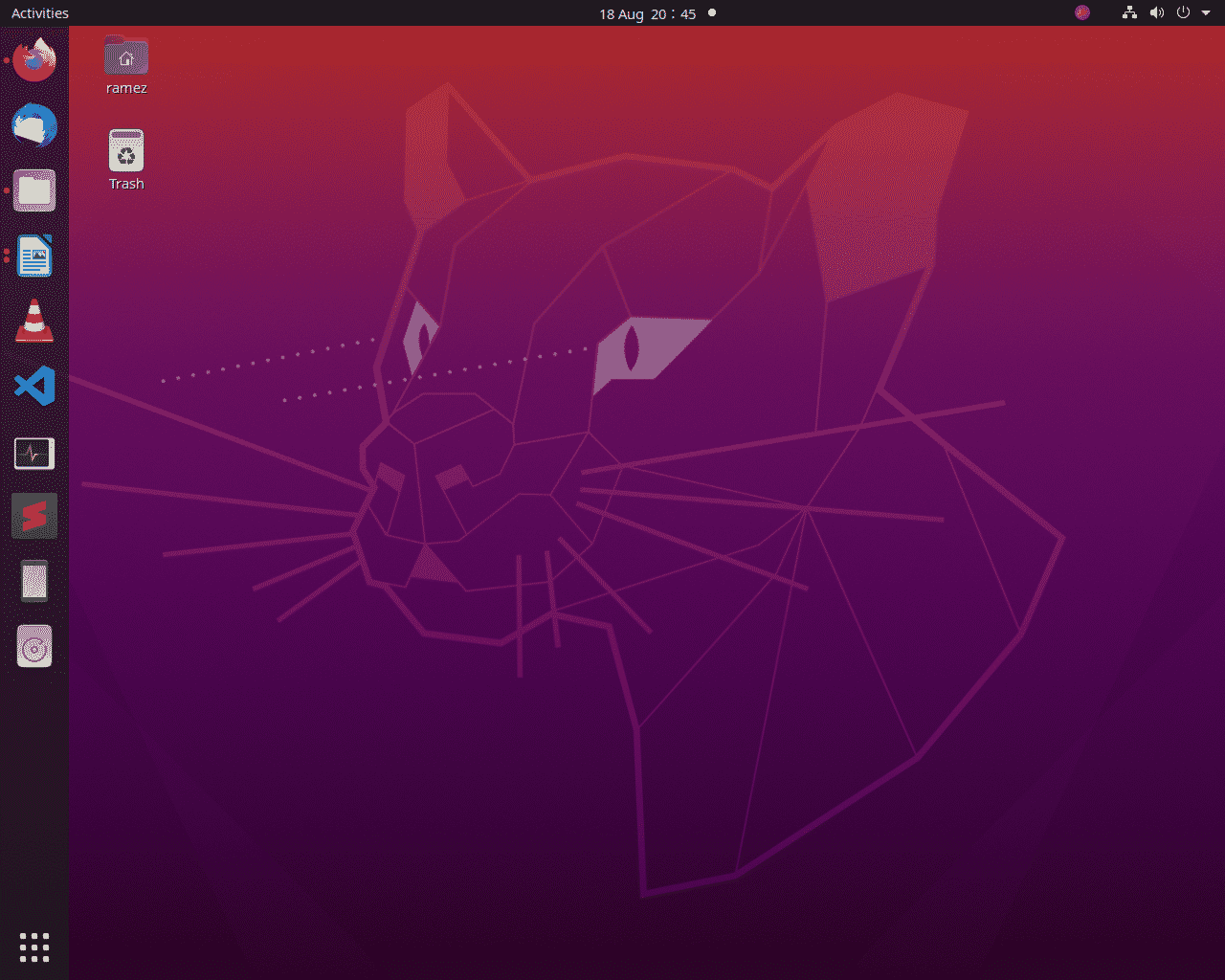 KDE focuses more on the aesthetic side of things, having a slight resemblance to that of Windows. Unlike GNOME, KDE is extremely customizable as you can move panels, add or delete components and it even allows you to change the window borders.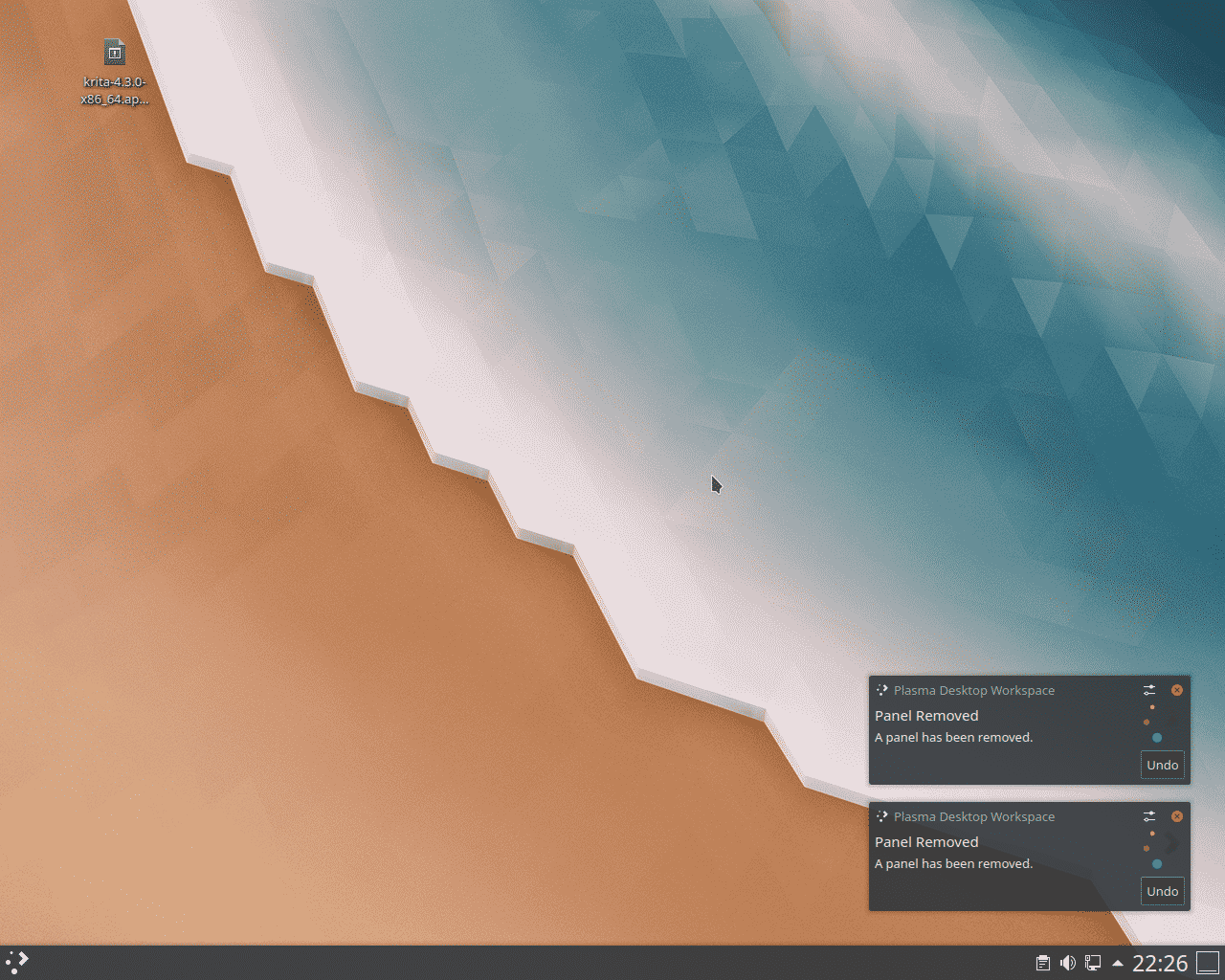 2) Appearance
As mentioned above, KDE has an extremely beautiful design layout, vibrant wallpapers, and sharp and crisp icons. It also offers an aesthetically pleasing UI experience and several high-quality themes that are quite attractive.
Icons:
Bottom Panel:
In KDE, you access most of the stuff from the launcher including your applications which have been divided into different categories. This can be seen in the following image:
GNOME, on the other hand, has changed its appearance from its former self and now offers a more aubergine touch which gives a very modern vibe.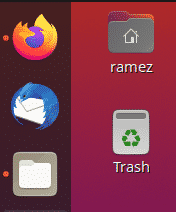 Icons:
Top panel:
Additional Settings:
In GNOME, you can get the complete list of applications by clicking the drawer in the bottom left of the screen.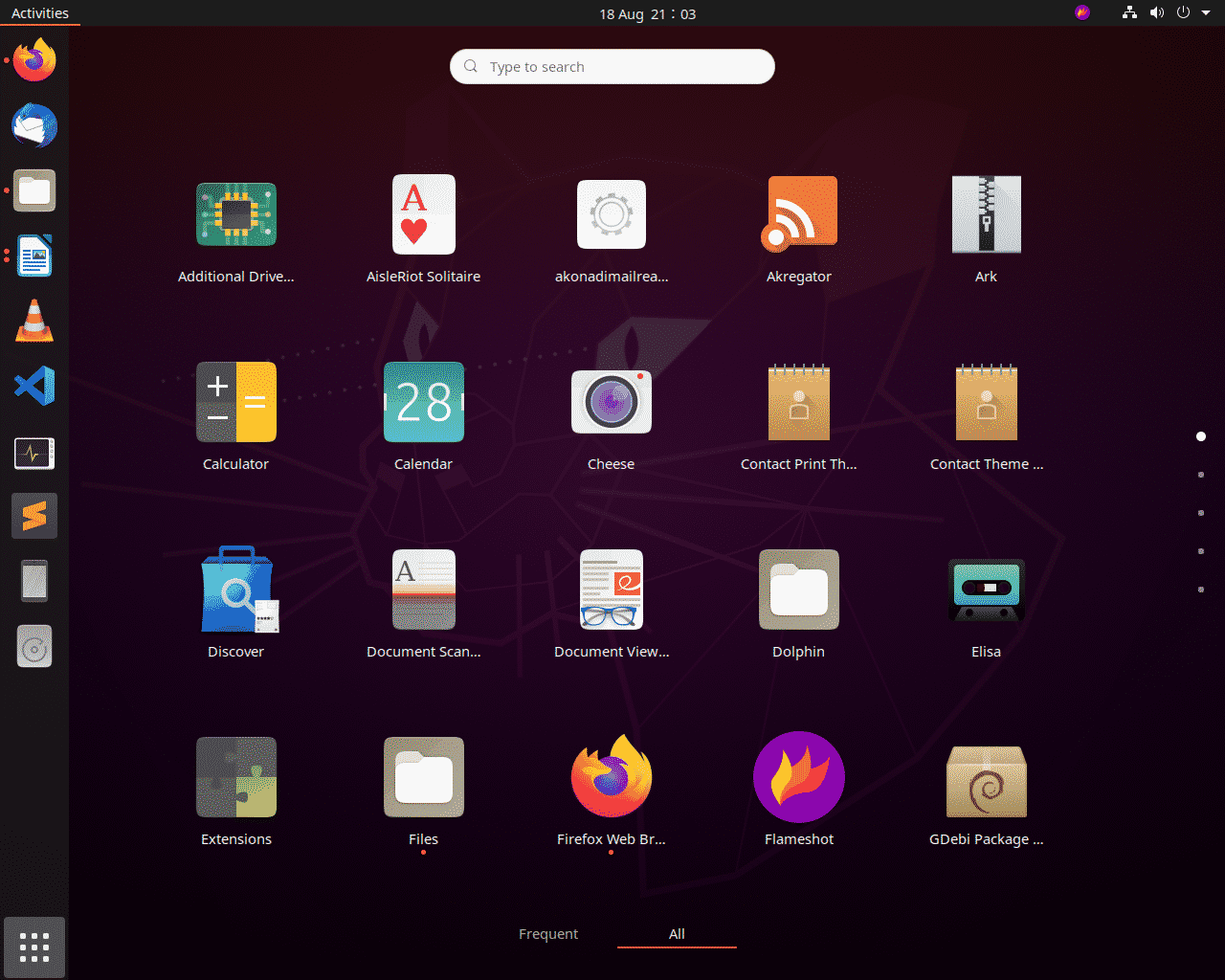 3) Applications
Both GNOME and KDE do have applications that perform the same kind of tasks, albeit with differences in design. KDE applications, however, tend to be more robust in nature and are more feature-rich than its counterpart. Let us look at those that offer similar features:
GNOME File Manager:
Dolphin:
GNOME Bash:
Konsole:
GNOME Text Editor and Kate:

KDE does have some other fascinating applications that GNOME misses out on such as KDE Connect, Kontact, and KRDC.
4) Userbase
Both KDE and GNOME attract specific sets of users that align with the features that they offer. GNOME has a much larger userbase, mainly due to how popular Ubuntu has been among Linux users.
However, with many users dissatisfied with GNOME 3, many users are switching to other alternatives which have made KDE once again extremely popular, particularly among the beginners as they feel more home with the Windows-like appearance that KDE has to offer.
So, KDE or GNOME?
GNOME & KDE both are among the most popular desktop environments of Linux. They have been leading the race for quite some time and healthy competition exists between the two. KDE offers a fresh and vibrant interface that looks extremely pleasing to the eye, along with more control and customizability while GNOME is well-known for its stability and bugless system. Both are polished desktop environments that are top-notch choices & satisfy the needs of their users.